When it comes to Vietnam travel advice, it's always good to check in with travelers who've actually been there. Research is great, but having seen the real thing is an added bonus. Bram and Manon are a couple from the Netherlands who together make up the Flip Flop Wanderers. So here we are, bringing all their travel tips to your fingertips. Read on to find out what you should add to your Vietnam travel itinerary (and some equipment/editing tips)!
Must See Architecture
When we normally think of amusement parks, worldly architecture isn't the first thought that comes to mind, but in Vietnam, that's exactly what you're in store for. Bram and Manon say to head to Sun World. Here you'll find a "beautiful bridge up in the hills with pillars made of giant hands." Sounds incredible, right? Well, the place is so popular that it's a good rule of thumb to get there early, so you can get your perfect photo for Instagram before the crowds descend upon the place.
You'll also want to visit a little town called Hoi An. It's a unique Vietnamese town where all the houses are painted in yellow.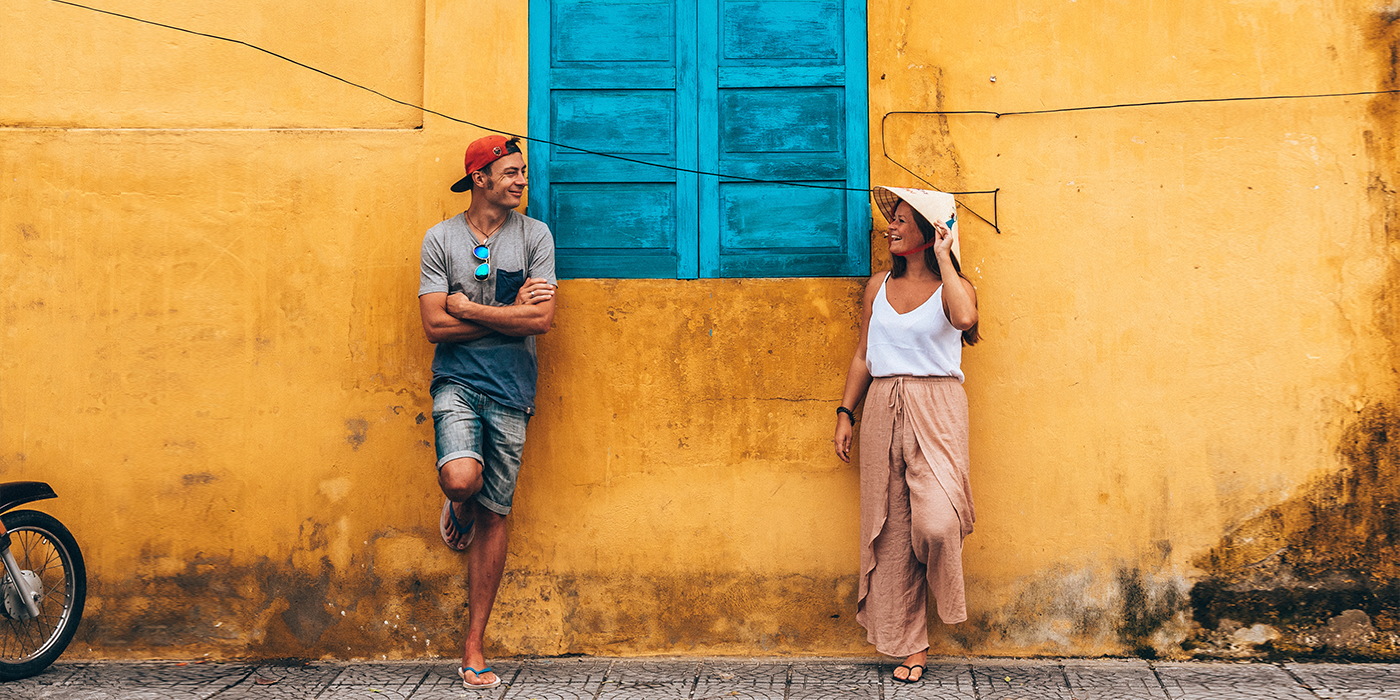 Staying Active
Bram and Manon go all out when it comes to staying active. Hiking and other outdoor activities are how they stay fit during their travels. 
Meeting Like-Minded People
Looking to meet other people? Hostels, bars, hotels, and tours are just some of the go-to options you can use for connecting with others.
We here at ARTRPRNR did some social digging of our own and found that Vietnam has some great festivals to take advantage of. These are also excellent ways to meet people since there are so many around. Vietnam-guide.com features a list of the country's top festivals for you to choose from.

Where To Eat
Food is an important travel experience, so we got the low-down from Bram and Manon on their favorite Vietnam food joint. They really enjoyed Banh Mi, especially for their breakfast and lunch. Here you can get a bread roll filled with veggies, egg, and meat – or whatever else you choose! If you fall in love with the dish, the good news is that you can find it at many food stands around the country. Some even include a juice bar!
Where To Stay
If it's luxury you're in the mood for, head to the Nam Nghi Resort – Phu Quoc. This resort is located on a private peninsula where every room includes a fantastic "sunset view." Bram and Manon had nothing but praise for their service and friendliness. They add that the hotel also features healthy food options and good sustainability, including its own house reef.
Equipment & Editing Tips and Tricks
Bram and Manon use a NikonD750 for picture-taking. Joining this is 3 different lenses that include a 24mm to 120mm F4 lens, 50mm F1.8 lens, and a 70 to 300mm lens. For photos that need more light, they'll use the 50mm F1.8 lens. For objects that are far away or when they want to create a cool effect, they'll access a zoom lens from the 70 to 300mm.
While traveling as a couple is handy when it comes to solo shots, taking a picture as a couple can become tricky. That's where using a tripod comes in handy. Bram and Manon use a carbon tripod for their couple shots, which they say is light and easy to carry.
Of course, videos are also a popular trend on social media. Bram and Manon sometimes use their camera but more often than not use a GoPro. They add, "We also use it for underwater and have a dome to create half under/half above water photos."
When it comes to editing, Bram and Manon mainly stick with using Lightroom on their desktop computer, which they say is a great program for editing and organizing all their photos. They even created their own presets (which you can purchase here) to edit quickly and have recently begun selling them to others, so they can also edit quickly.
Sometimes they use Photoshop as well to put a little something extra in a photo. "For example in Bagan we saw many balloons with sunrise, but they were too spread out to capture them in one shot. In a case like this, we photoshopped some of the balloons from the other photos in one photo to show how magical it really was!"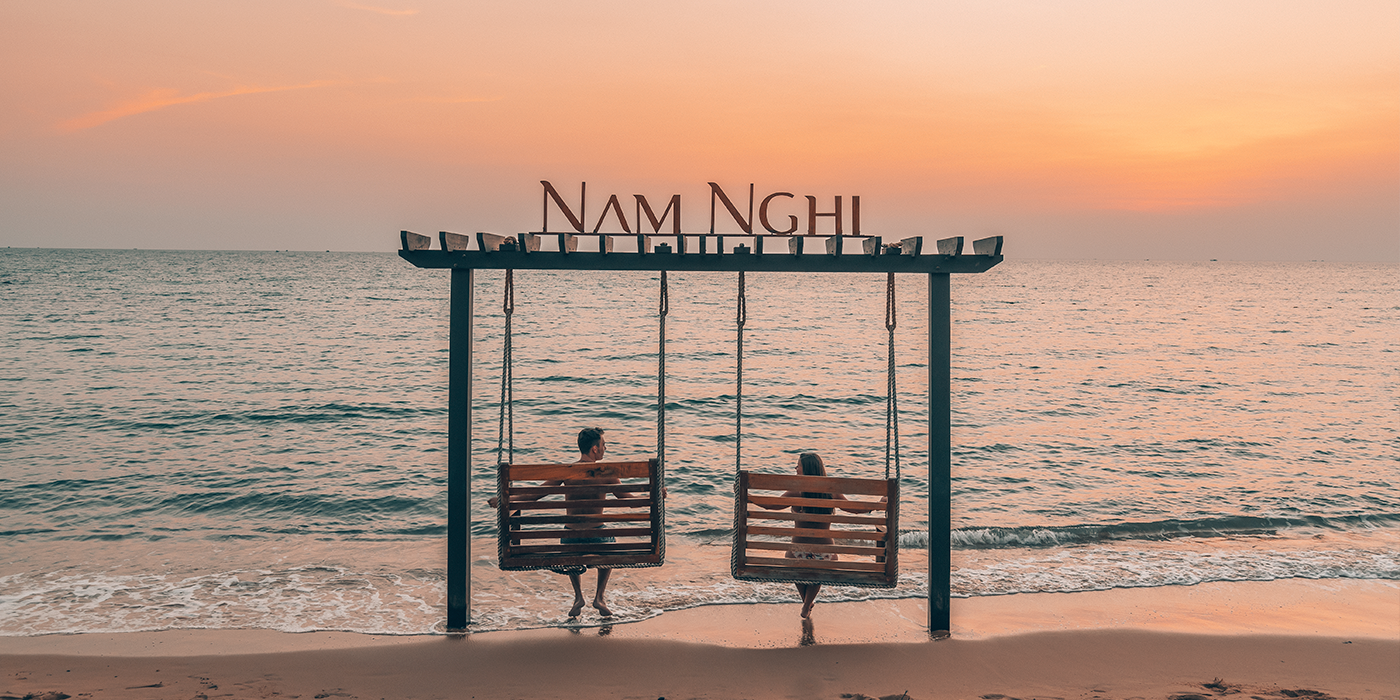 Follow the Flip Flop Wanderers as they travel around the world by heading to their website at flipflopwanderers.com
---
Don't miss the Taiwan: Your Much Needed Content Trip