Founded by Mike Tewel, a Miami based entrepreneur.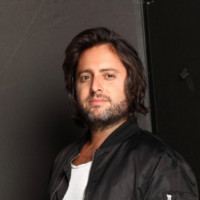 While advising artists and creatives he quickly noticed there was a major gap between creativity and entrepreneurship. Being an entrepreneur from a young age and a creative from birth, he decided to do something about it and start connecting the people in his two worlds and help creatives thrive.
Our team is made up of passionate individuals working together remotely all over the world and were proud of it.  
Some of us are traveling while the rest of us are working from Miami Beach, Rhode Island, Michigan, NYC, London, Milan, Ukraine and the Philippines.
We collaborate on our projects using trello boards and communicate either in a What's App group chat, or on a zoom video call, we will admit the different times zones can make it challenging to get everyone on at the same time.