The Bahamas. Sure, it's known for famous spots like Nassau or the Atlantis resort, but did you realize just how big it really is? This archipelago is actually made up of about 700 islands! That means there's plenty to explore in this Carribean paradise. If you're anything like me, who is currently writing this as I look outside a rainy window, you may find yourself dreaming of a vacation there. We enlisted the help of Naomi Cocco, @naomii_cc, who breaks down the best things to do, where to find the yummiest food, and so much more. Plus, find out how she captures her vacations so beautifully. 
What To Do In The Bahamas
"On Wednesdays we wear pink." Well, in The Bahamas you can definitely get some serious pink vibes. For a relaxing time and some "breathtaking scenery", Naomi suggests making a visit to Pink Sand Beach. It's only accessible by boat from North Eleuthera.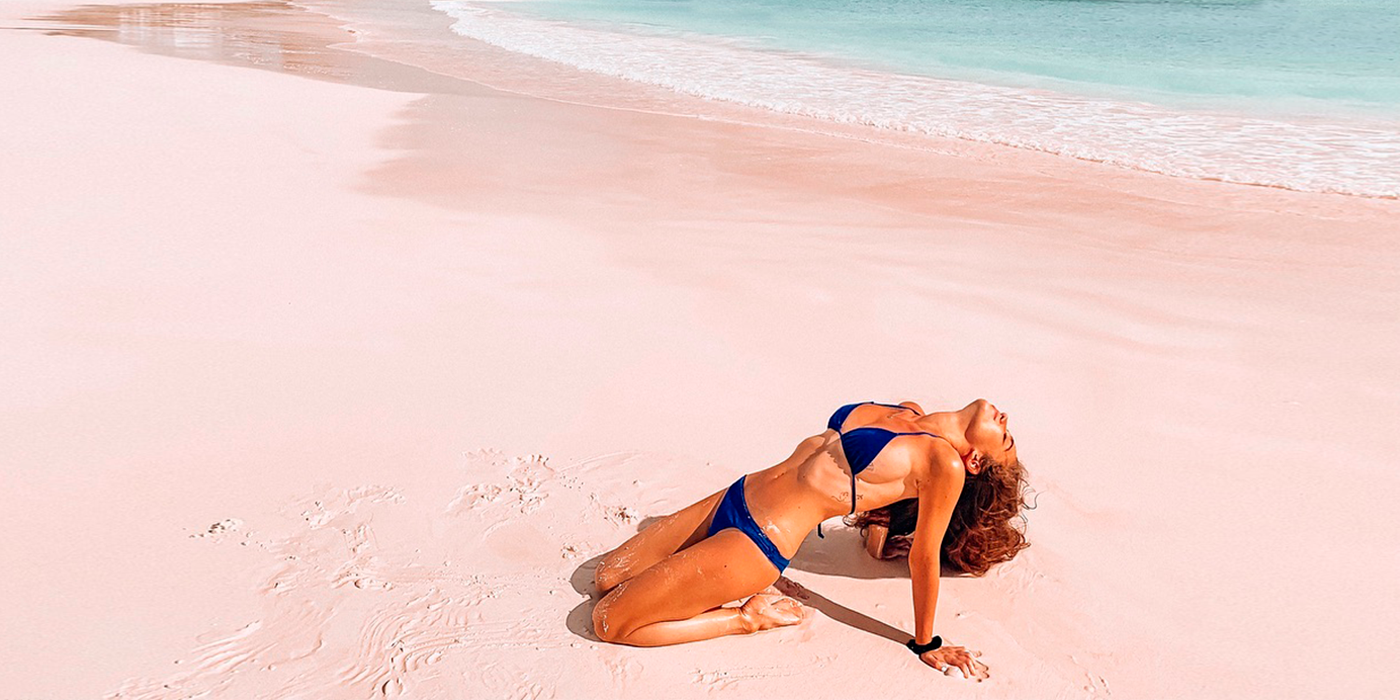 You can also make a visit to Exuma. This 'atoll' is made up of islands including Great Exuma, Staniel Cay, and Little Exuma. If you're scratching your head wondering what the heck an atoll is, don't worry. It refers to either a ring-shaped coral reef, island, or islets that surround a lagoon.
Staniel Cay, in particular, is what you'll definitely want to experience while you're there. Naomi says it's "absolutely stunning" and suggests taking a boat tour, since it's the best way to get around. "During the tour, you will snorkel at the Thunderball Grotto (where 007 was filmed), you will cuddle with the swimming pigs, you will explore a beach full of Iguanas, and you can even swim with the sharks."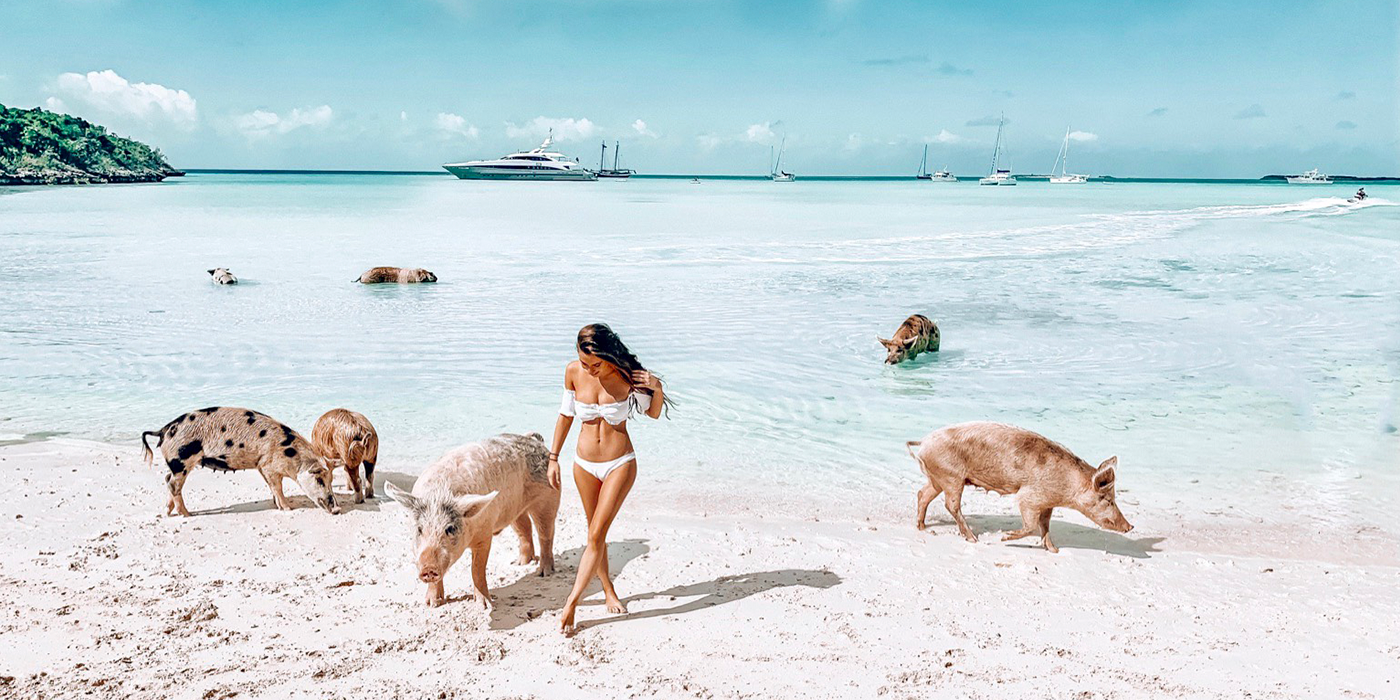 Nassau is The Bahamas' most famous spot and its capital. It features the popular Paradise Beach, where you can find plenty of fabulous hotels and resorts. This is also where you'll want to go if you're looking for some exciting nightlife. "If you love nightlife, there is no shortage of fun! There are casinos and discos open until sunrise." Be sure to also visit the cathedral, pirate museum, and Bimini Road while in Nassau. 
How To Stay Fit Here
Just because you're on vacation doesn't mean you have to give up your exercise regimen, and the good news is that Naomi says there are many ways to stay fit during your time in The Bahamas. "Pretty much all the resorts are fully equipped with gyms and you can play lots of water sports as well." It's also a great idea to take in the beautiful scenery while you work out. Naomi recommends running outside at sunrise and enjoying the nature around you. 
Where To Eat Delicious Foods
You're bound to build up an appetite after your workout, which is why it's necessary to know the best places in The Bahamas to eat. One of Naomi's favorite food spots is the Pink Sands Resorts. She says the food is "delicious", and it doesn't hurt that it comes with a fantastic view.
If you make your way to Staniel Cay, you should definitely check out the Yacht Club there. "The fish is super fresh and tasty."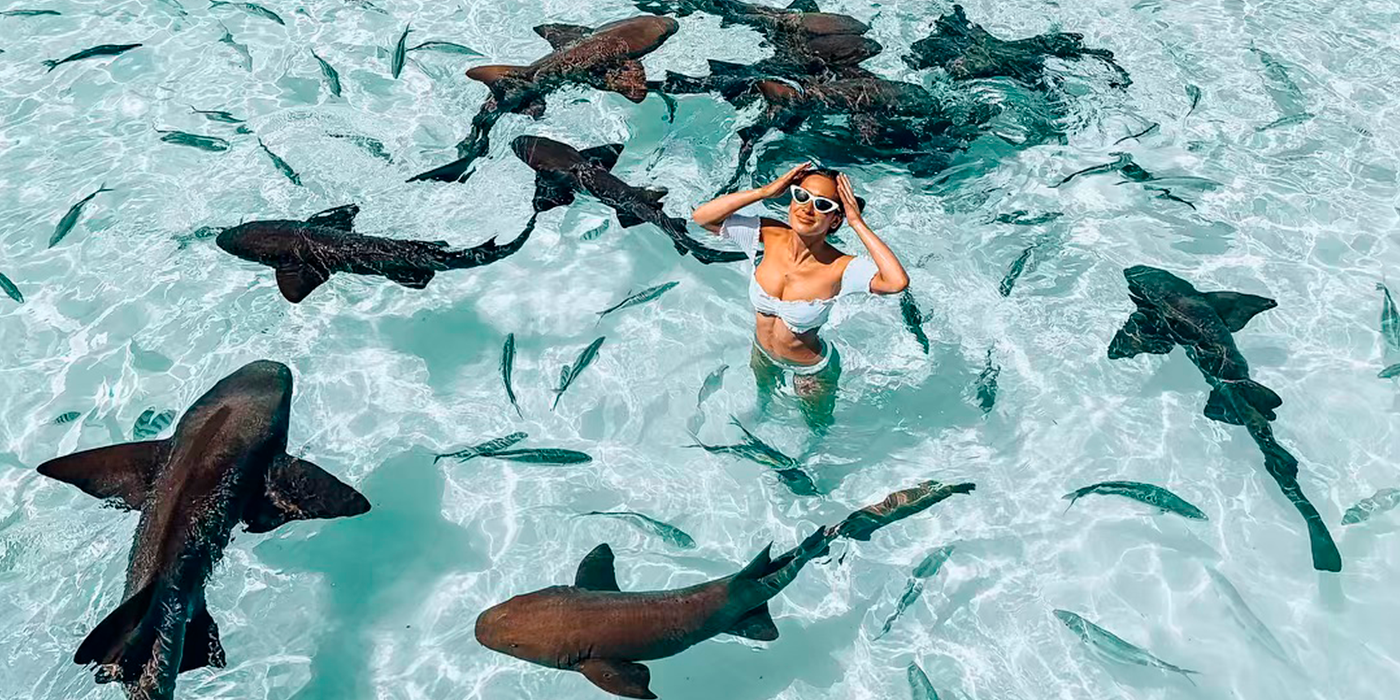 Where To Rest
Naomi loved her stay at The Cove Atlantis, which is located right in Nassau. 
"It's full activities, things to do and restaurants." It's also a place where you'll be able to meet lots of great people and mingle about. Plus, you can take in and appreciate the unique architecture here. 
Equipment & Editing
In order to capture The Bahamas beautifully, Naomi uses the iPhone XS, Canon Rebel T5 or GoPro Hero 7. Like many of our favorite influencers, Naomi's go-to app for editing pictures is Lightroom. Since it's a continual favorite among influencers, it's definitely the app to get!
Like what you see here? Well, then read about other destinations our influencer travel to, here.