You can thank @deertraveler for this one. Zsuzsi & Dante are the travel couple behind the brand Deer Traveler, and just happen to travel to some of the coolest places on Earth. They open up to us about their trip to Montenegro and all the hidden gems within it.
What To Do In Montenegro
Zsuzsi & Dante call Montenegro, "the hidden gem of Europe." If that doesn't say something then I don't know what does. The country's unique position on the Adriatic Coast gives into amazing landscapes. The pair said this is where the "most interesting cities are." Here you'll find lots of history based things to do. Museums and art galleries are the most common activities in these cities. For example, you have Budva that houses the famous Statua Ballerina in the Old Town.
Zsuzsi & Dante decided to rent a car in the capital of Podgorica and began their road trip. The places they loved the most are:
Kotor and Perast
Budva
Skadar Lake and National Park
Lovcen National Park
The view from the Piva River
 Architectural Finds
When asked about art in Montenegro the pair said, "The Montenegro cities are full of cool, typical architecture." Two cities they point out are Kotor and Budva. Both of these cities are fortified, which means they are behind fortress walls. Kotor is known for its Romanesque architecture, the same can be said for Budva since it was built by the Venetians. Today it's known for its sandy beach and colorful nightlife.
Zsuzsi & Dante tell us that if you hike up the fortress of Kotor you'll have "an amazing view of Kotor Bay!"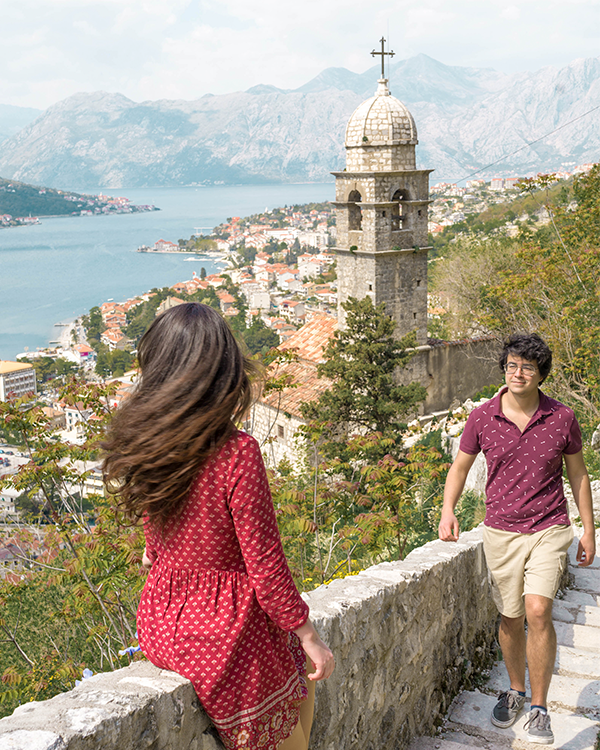 How To Stay Active
Back in their home city of Vienna, the two make it into the gym 2 or 3 times a week. They commented, "But believe us, traveling is the best way to stay fit!" When they travel, Zsuzsi & Dante will walk, hike and swim when faced with the opportunity. "Plus we always carry a lot of stuff, the backpacks are heavy, so that's already an exercise." When you travel you don't see walking as exercise, you think of it as your just sightseeing.
Where To Connect With Others
Zsuzsi & Dante like to partake in what's called "Couchsurfing." The definition is in the word. They said, "A of people rent the rooms of their houses, that's usually the cheapest accommodation." The added benefit to this is you get to meet local people and experience how they live. It's basically an Airbnb. You stay in someone's home but you still have your own room with some privacy. Other cities they mention are Budva, Bar, and Ulcinj, which are all party cities, "so you can easily meet people in bars."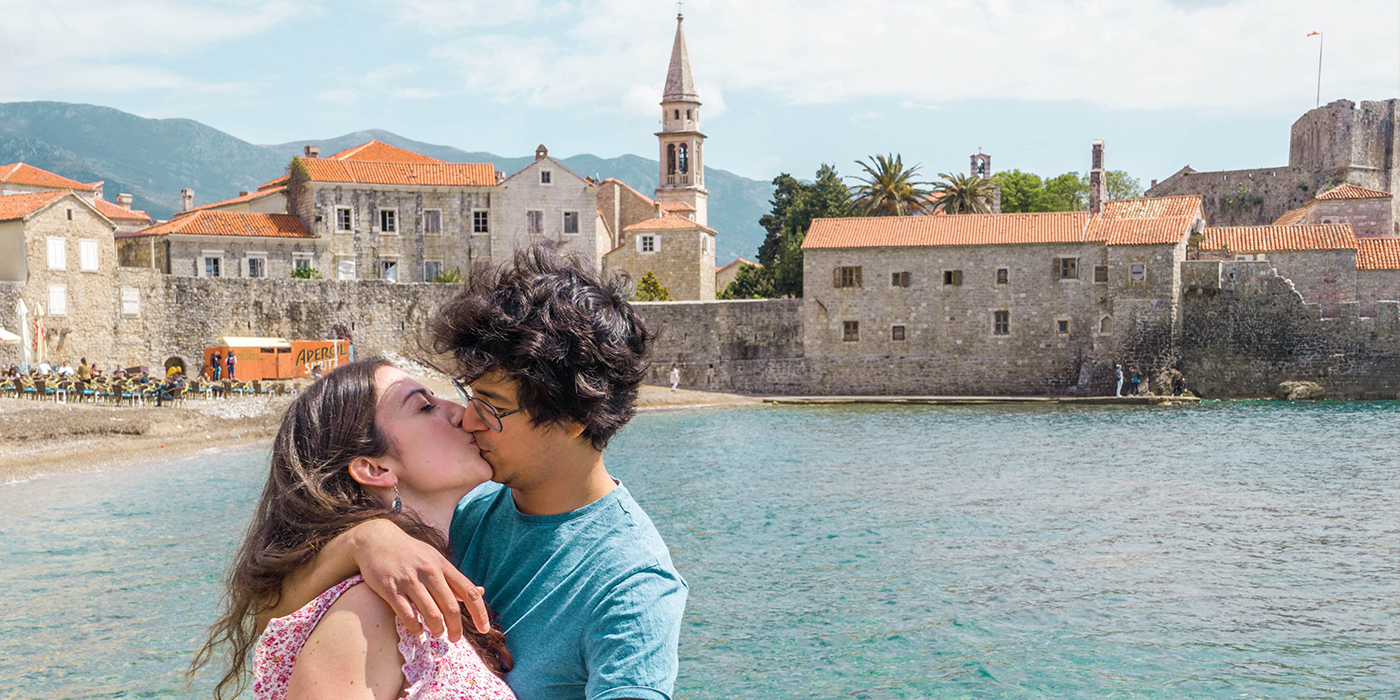 Places To Eat
A favorite of Zsuzsi & Dante's is the Grape Cafe. They say it's vegetarian and vegan-friendly and also is very affordable for travelers. The cafe has a cool and relaxing atmosphere to it which they said is "perfect for resting after a long day." Aside from the vegetarian/vegan options the menu also has traditional dishes. The pair highly enjoyed and recommends the local coffee shops and bakeries. Who can forget about the world-famous Turkish coffee?
Places To Sleep
If you're traveling on a budget, the two recommend staying in a rented room of an apartment. They said, "they're comfortable and they give you the opportunity to see how Montenegro locals live." Overall the people of Montenegro are very kind and helpful to travelers. Zsuzsi & Dante's hosts were all very helpful and even offered them extra coffee.
They really enjoyed the bungalow they stayed in right next to Piva Lake in the small town of Pluzine. Some of the most beautiful scenes are right next to Piva Lake, along with the rest of Northern Montenegro.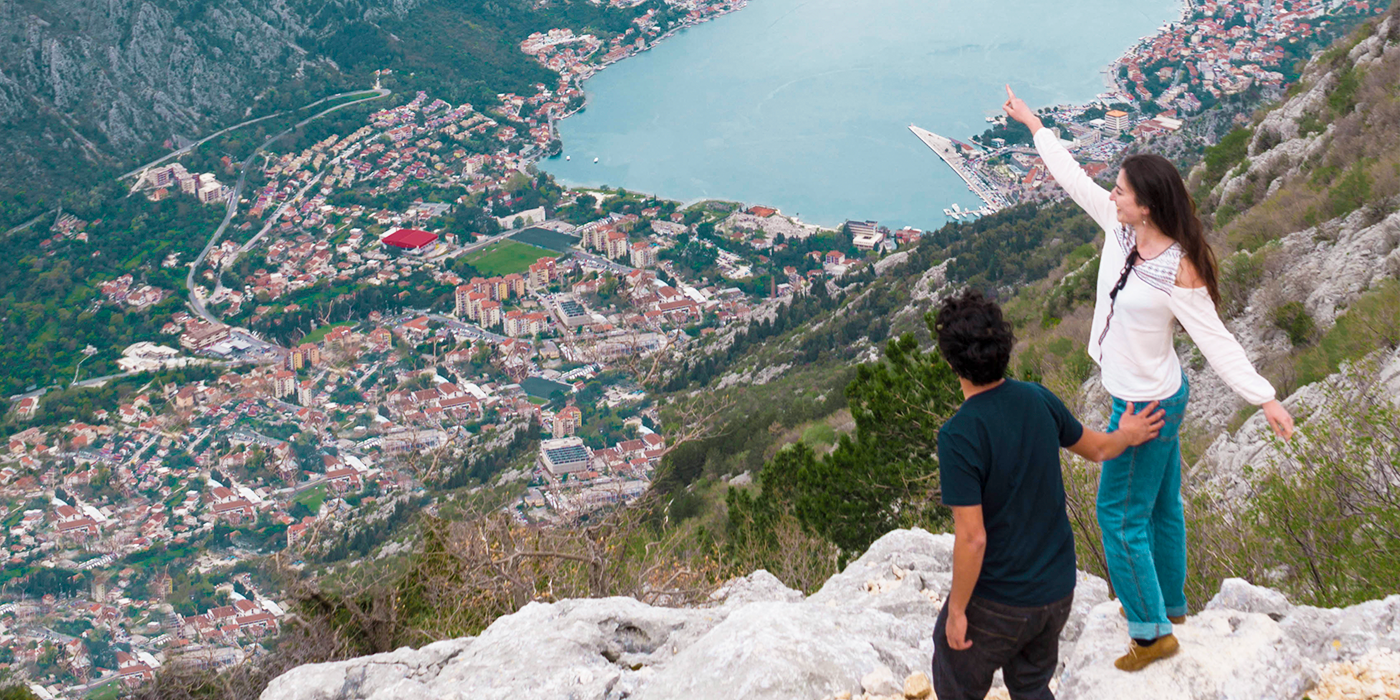 Be sure to follow Zsuzsi & Dante on Instagram, @deertraveler and visit their website deertraveler.com
For more travel info from our favorite influencers, click here.