I don't think we have one piece of news that doesn't pertain to influencers this week. Well, maybe one. We have everything you need to know this week. From partnerships to scandals, it's a jam-packed week in the influencer world.
Influencers Are Taking Up 75% of Estee Lauder's Marketing Budget
You heard it here. This beauty giant is moving 75% of its budget towards influencer marketing. President and CEO Fabrizio Freda, says that influencers are "highly productive", and that the company has highly benefited off of them. Everything is moving towards a digital world anyway, so why not? Brands like Clinique and Smashbox are just 2 of the 30 brands that fall under the Estée Lauder umbrella. We see these brands collab with YouTubers all the time, so it only makes sense to invest heavily in influencers.
Adidas Allows Influencers to Sell Products Through Storr
Adidas has this program called the Creative Club. The program is made for influencers but doesn't come out and say it. If you're apart of the club then you get access to special events, exclusive merch, along with other benefits. Now Adidas is expanding even more into the influencer marketing space.
The streetwear company is partnering with an app called Storr. Anyone can sign up and sell products on the app. It's basically Depop but for established brands. If you sign up and sell Adidas products, the company is offering a 6% commission on every sale you make. All you have to do is make the deal. Adidas will handle the rest of the process, including shipping.
Adidas is going to start off with inviting 10,000 members of their Creative Club to join Storr. The plan is to get members familiar with selling basic products through Storr and move into their higher-end items.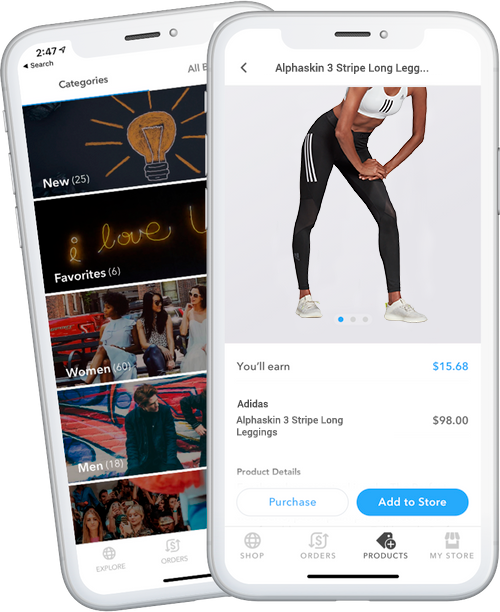 Bad News For Influencers
This past week two influencers have received backlash for their posts on Instagram. Tupi Saravia is a travel influencer who was called out by Matt Navarra on Twitter for having the same cloud formations in her photos. Naturally, people online got mad at her for "faking" it. Others could care less. Saravia admits to using the pre-made cloud formation from the app Quick Shot and expressed humor about the whole situation.
Humor doesn't have a role with this next influencer scandal. A few weeks ago Tiffany Mitchell posted photos of her motorcycle accident. That wasn't the kicker though. All the posts were staged as if they were a professional photoshoot, all with what seems to be a product placement from Smart Water. The influencer told BuzzFeed that she would never "turn a very important personal story like this into a brand campaign."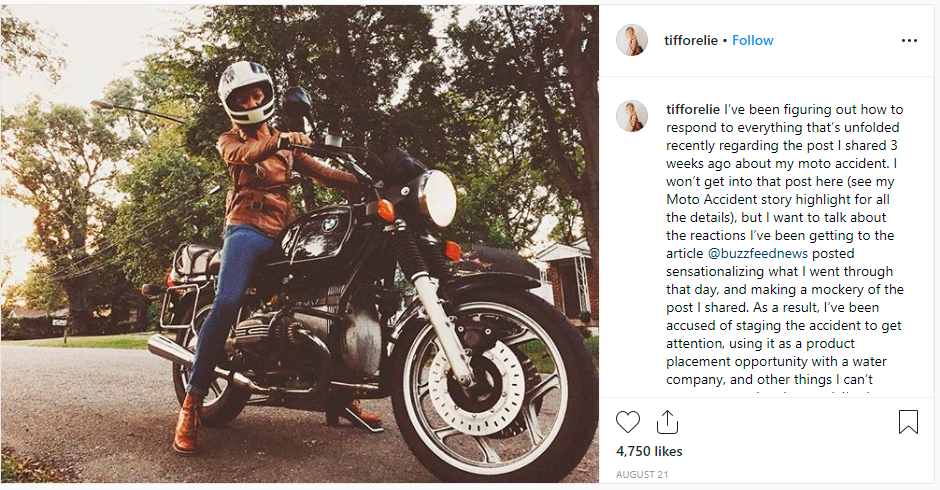 Of course, she got an avalanche of negative comments. In a recent post on her Instagram, Tiffany opened up about the feelings she's been having about the whole situation. She wrote, "Accusing someone of faking or exploiting an accident is extremely serious—because what if you're wrong?" She explains that the accident really did happen and that she didn't use it as a brand campaign. There are still quite a few questions unanswered.
Instagram "Thread"?
Instagram seems to be rolling out yet another feature for their platform. This time it mimics the "maps" feature on Snapchat. What is to be called "Threads" is going to be a global map showing your precise location to your close friends. The craziest part of this feature is that it will have an "On The Move" notification. Say you're traveling across the world or just going to the corner store for some almond milk, your friends will know exactly where you are and what you're doing at all times.
It's possible to use as a safety feature but if you're my close friend I could just send you my location through text. Why do I need people on Instagram to see where I am at all times? With Instagram's sister company Facebook rolling out new privacy features, will my location be safe from other people?