Shay & Steph of 
@soflofooodie
 are the creative minds behind Miami's most colorful local business. Get to know all of their secrets in ARTRPRNR's first ever local business series.
How long have you been actively creating content?
While our page has been around for at least three years, I would say we have been actively creating content for the last two years more or less.
Where are you originally from and how long has Miami been your home?
There are two of us here at SoFloFooodie. So, I, Shay originated in a small town located in Massachusetts while Steph is a Florida native.

What is your favorite place in Miami to take friends that are visiting?
Although we don't indulge in our beautiful Miami as much as we should, the BEACH is always a go-to when our family or friends are visiting. After all, we're known for our amazing weather and beautiful beaches right?
What are some of your favorite local brands/businesses that you worked with?
We have worked with many local brands and businesses and we wish we would name them ALL. A few that stand out from the crowd are Cream Parlor, Santo Dulce Churros, and Mr. and Mrs. Bun. Each of these businesses has a unique story behind what they do – we love hearing about this when we meet new owners. When we come across owners that are actively working at their locations daily, it gives the business a deeper meaning. We love coming across individuals that are so passionate about what they do that it reflects through the vibe of their business.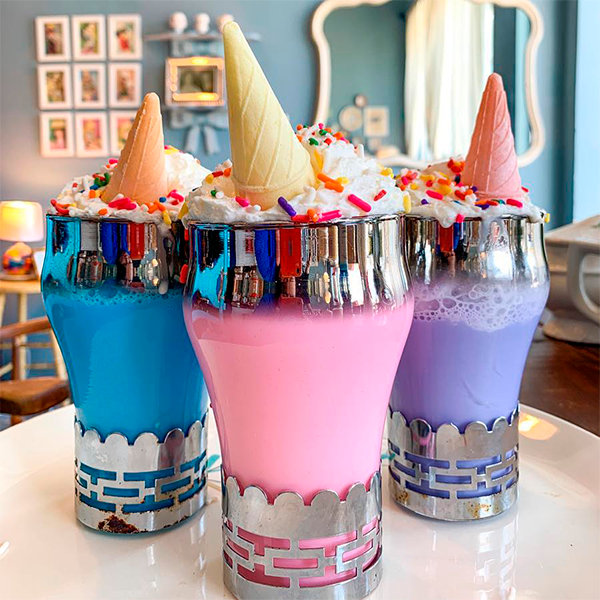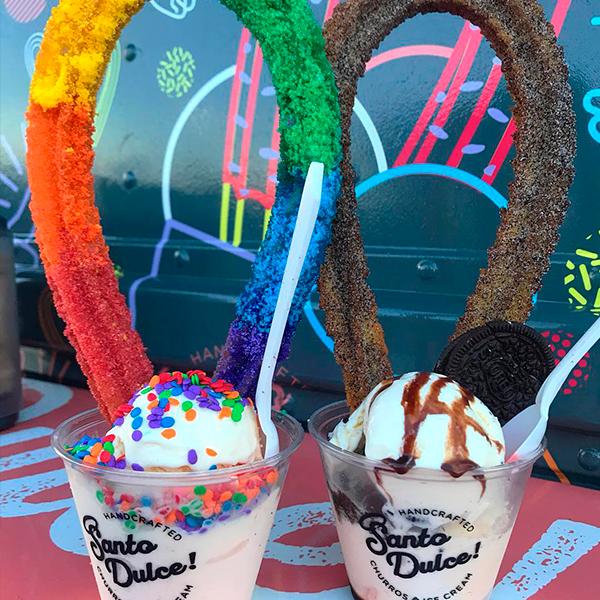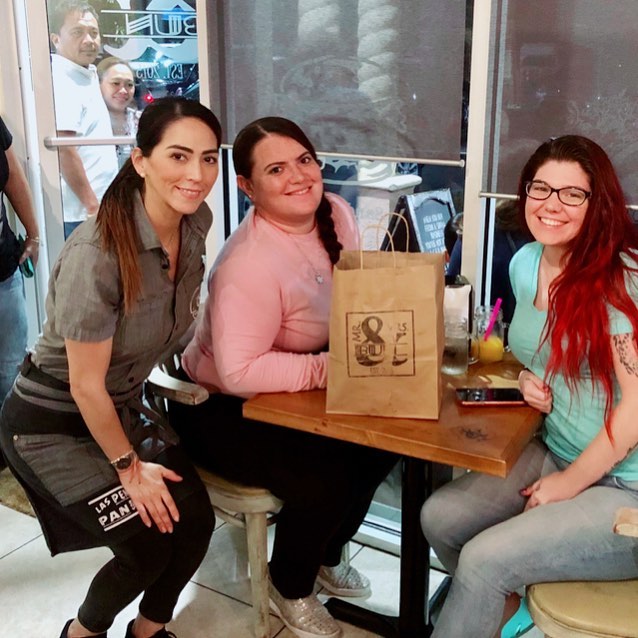 Cream Parlor                                                                       Santo Dulce Churros                                                              Mr. and Mrs. Bun
What can local businesses do to gain more exposure on social media?
Social media has a lot more power than most people understand. A great way for a local business to gain exposure is to have active engagement on different social media outlets. Additionally, working with local influencers is a great way for the community to see what a business has to offer. People are often looking for the latest trends and social media has proven to be an effective method of spreading the word.
What is your biggest challenge as a content creator?
I feel like this varies from person to person but for us, it is definitely time. This is only our part-time gig and creating content can be time-consuming depending on the project. Like most creators, we strive to use natural light to shoot content therefore, because we have full-time jobs or are in school, our time to create content is often limited to weekends. Luckily, daylight savings time has been a life saver for us over the past few weeks J

How do you suggest creators can do better at engaging their audience?
We truly believe in understanding what your audience prefers to see is a key factor in being a successful creator. At the end of the day, we are looking to post content that our audience will engage with rather than just scroll by. Sometimes just one post can be time-consuming because we need to photograph, edit, caption, hashtag, etc. Therefore, it can be quite discouraging to not see the engagement we hope for after spending that amount of time on any given project.
Who has been your biggest inspiration?
We're inspired by everybody we meet in this industry. There are so many businesses out there that have literally been built from the ground up. Each person we meet has a unique story and we love to see individuals living out their dreams every single day.
What do you consider your strongest skill?
COLORFUL FOOD. If you scroll through our feed, you will notice we are quite known for our bright and bold feed. Much of the desserts we post are actually homemade right from our own kitchen. Steph used to own a cake company, therefore she is skilled in the baking area as well.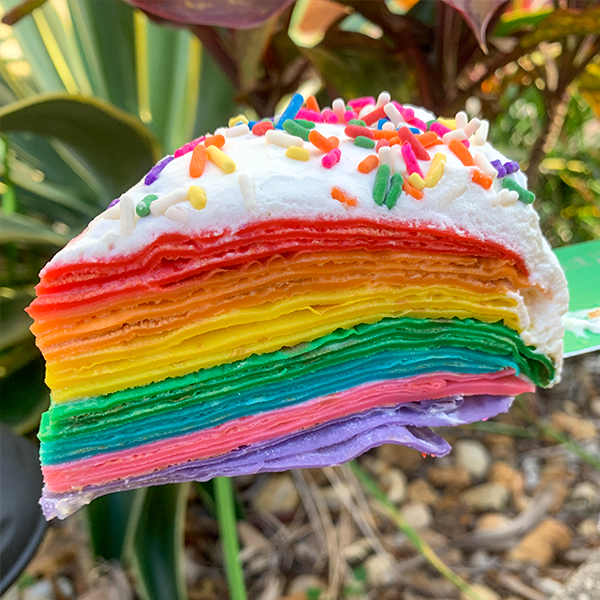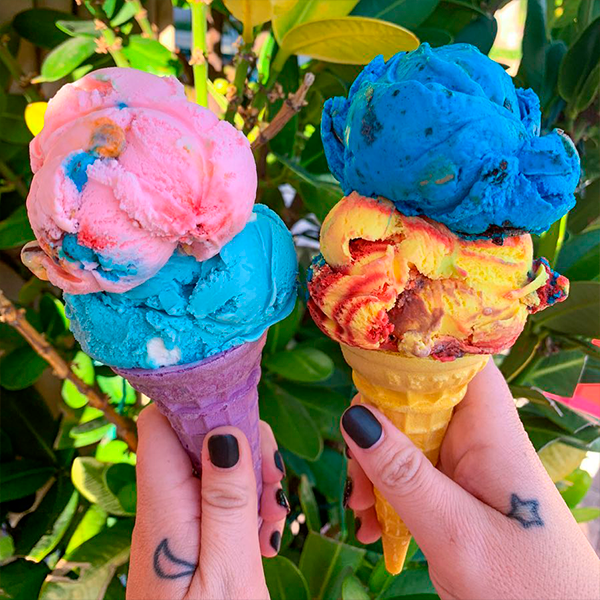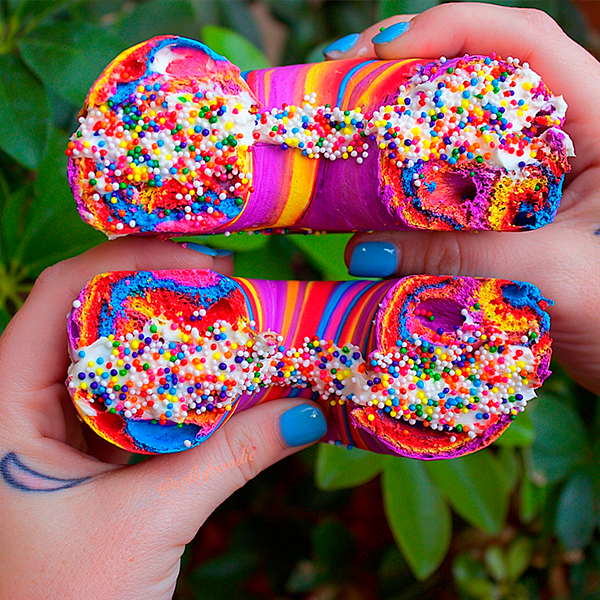 What book are you currently reading? (or that had the biggest impact on your life)
Neither of us are currently reading any books (send us recommendations) but the last one I (Shay) read was called "Left to Tell" by Immaculee llibagiza. It's about her journey during and after the 1994 Rwandan genocide.  It really gives you a new perspective on life and teaches you not to take life for granted.
What equipment do you use? (camera/lights etc)
 Depending on the lighting we are working with, we either use the latest Canon Rebel or the latest iPhone.
What are your top 5 apps?
 INSTAGRAM (of course)
 LIGHTROOM is currently our favorite app to edit photos on.
 UNFOLD offers ways to make creative story posts for Instagram.
 SPARK POST is a great way to create highlight covers for Instagram.
 KIRAKIRA+ gives photos and videos a sparkly/glittery effect.
Anything else you are currently working on that you would like to share?
We are currently working on some travel projects out of state as well as out of the country and can't wait to share with you all!