London. It's kind of a big deal. After all, it's not only England's most famous city, but one of the most famous places in the world. It's remained an epicenter of history and commerce for nearly a thousand years. Each day, travelers from all over the world venture here to see the iconic sites and experience London's incredible history. There are the obvious places to see, but what about the lesser-known things to do? What are the tips for making the most out of your London visit? Content creator Lauren McGill shares with us her London travel tips that will have you ready to touch down in London town.
What To Do
London is a history lover's dream. The city dates back centuries and is home to the kings and queens of England's past. The amount of history that went down in this city is pretty epic. So of course, it would make sense that London encourages learning about the past – so much so that the museums here are free! Lauren's favorite to visit is London's Natural History Museum, and get this: they even have an ice skating rink outside during the winter. Not a bad way to spend a winter's day.
Where To Find Great Street Art
Shoreditch is a hip neighborhood on London's east side. Lauren shares with us that it also happens to be the place for street art. Just type in 'Shoreditch, London' into your Instagram and you'll find all sorts of colorful street art to check out during your stay.
Best Way To Stay Active
April is finally here, which means that you have the opportunity to take part in some sunrise yoga and breakfast at Sky Garden in London. According to their website, classes feature beautiful city views and a way to blow off some steam. Another option to stay active during your trip is through Pure Gym. Lauren says she uses this a lot when traveling around England. Just book a day pass online and you'll be provided with a code to let yourself in anytime.
Where To Meet Other Humans
Seeing as how London is one of the busiest cities in the world – and one of the most walkable – you're bound to find people milling about all over, especially at the markets. Lauren adds that "a good old school pub is another great way to meet travelers and locals alike." One of her favorites is Gordon's Wine Bar, which is located by the Embankment station. Lauren shares that it's reportedly the oldest wine bar in London, established in 1890. It's definitely got some history to it. It's a popular place and can get pretty packed, so try to avoid the busier times of the day if you can.
Where To Eat
London is filled with all sorts of famous markets, including Dinerama, Borough, and Camden. For Lauren, the street food at these markets is where it's at. That being said, if it's a restaurant you're after, you can head to the Smokestack. Think the "most delicious BBQ food you will have, but in a more refined setting." Don't let the term 'BBQ' scare you though. There are also delicious, healthy sides here as well like charred greens or spinach. Lauren adds that the jacket potato rarebit is "delicious." The restaurant interior is darker inside, but if you're looking to take some pictures, Lauren says food like the whole beef brisket still looks great in photos.
Where To Stay
Airbnb or serviced apartments are a great way to go while in London and are Lauren's preferred methods of lodging. There are plenty of neighborhoods to choose from, but Lauren's favorites are Shoreditch or Notting Hill. Lauren adds that hotels in London can run on the small side, so these are a way for travelers to enjoy a kitchen and extra space.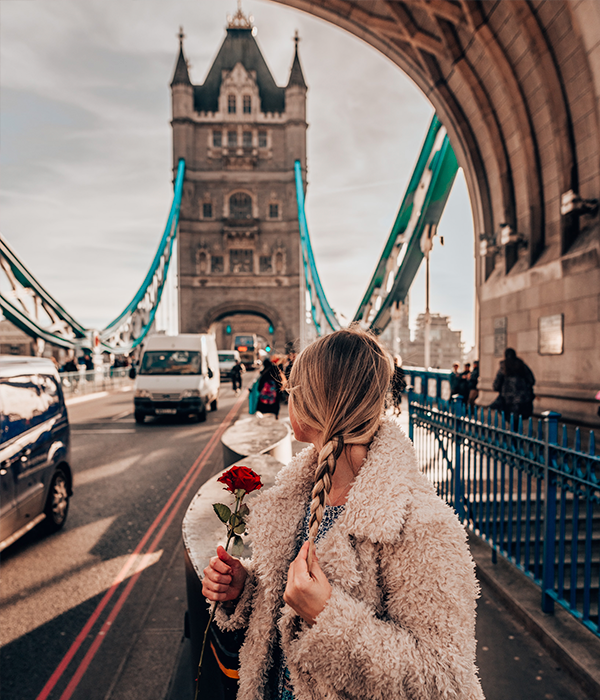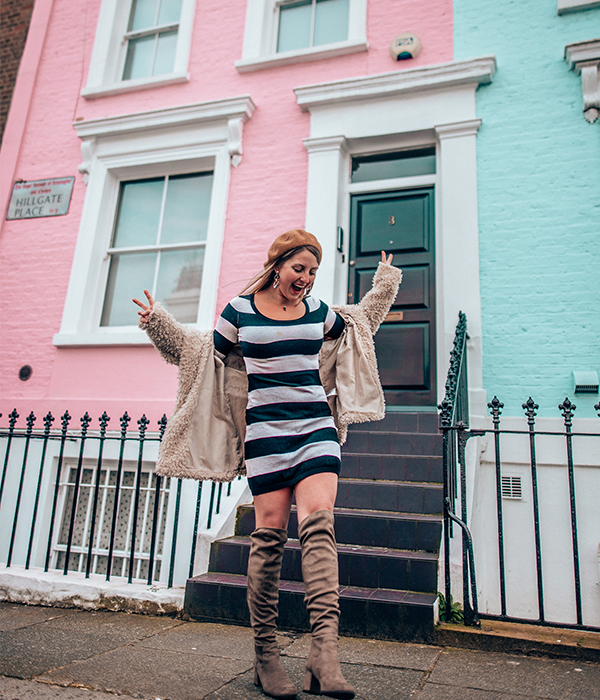 What Equipment & Editing Software To Use
When traveling to such a famous city, you're going to want to make sure you capture it as best as possible. Lauren uses the Nikon D750 with a 24 mm f 1.4 sigma art lense. London's known for those cloudy, rainy days, but fear not, because Lauren says this camera works great in low lighting situations.
Lauren uses Lightroom on her computer for editing pictures, but if she's using her phone, she'll tweak things using apps like Spot Remover or Facetune.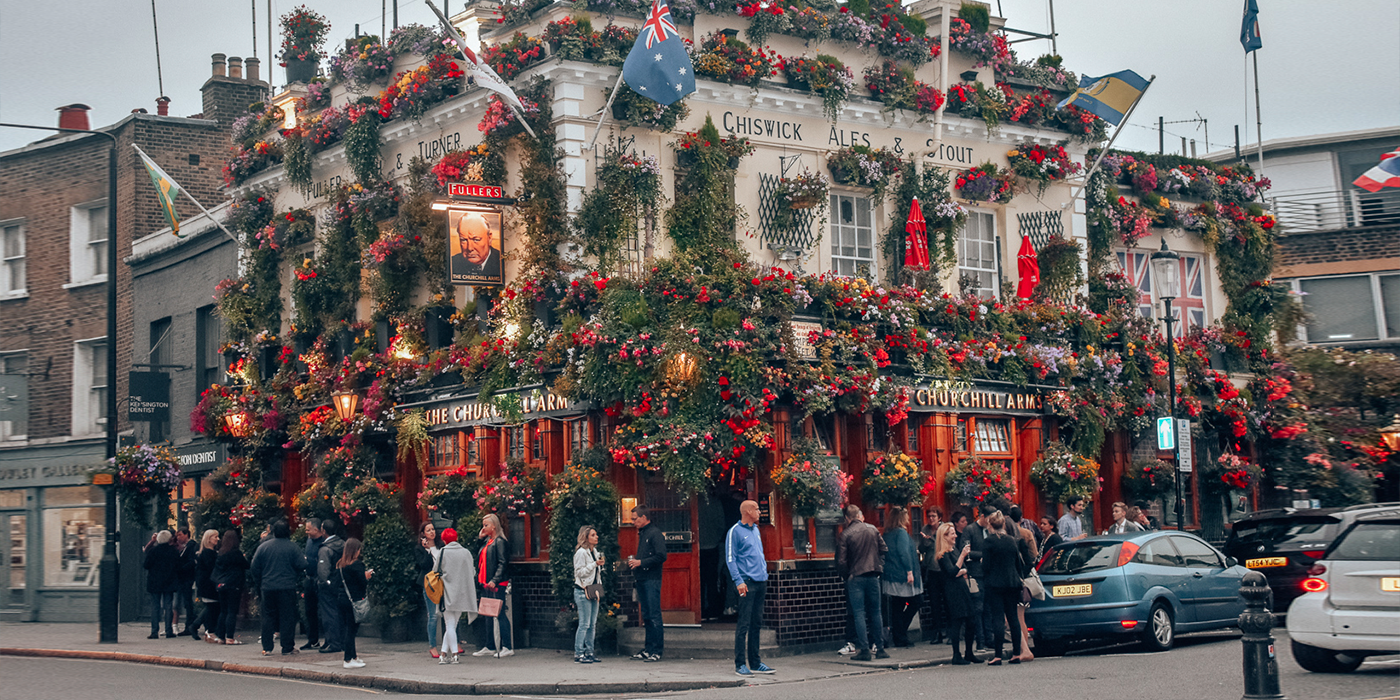 To explore London and to read more about Lauren and her travels around the world, visit her website at nytoanywhere.com
---
For more travel tips and stories visit our Wanderlust category.