If you've never heard of Gran Canaria, be prepared to fall in love. The juxtaposition of the Caribbean beaches and all the rock climbing makes this a perfect destination for polar opposites. Not to mention all the food you can eat in between. Gran Canaria offers traditional and modern experiences in every aspect. Elena Marisa takes us through all the must-sees and must do's for this dream getaway.
Any good things we must do?
The first thing is the main city of Las Palmas, it will take your breath away. Dunas de Maspalomas is an incredible desert located on the south coast of Gran Canaria. In contrast to that, there is Anfi Del Mar which is a beautiful Carribean beach that you need to visit. Roque Nublo is a volcanic rock island where you can hike or rock climb.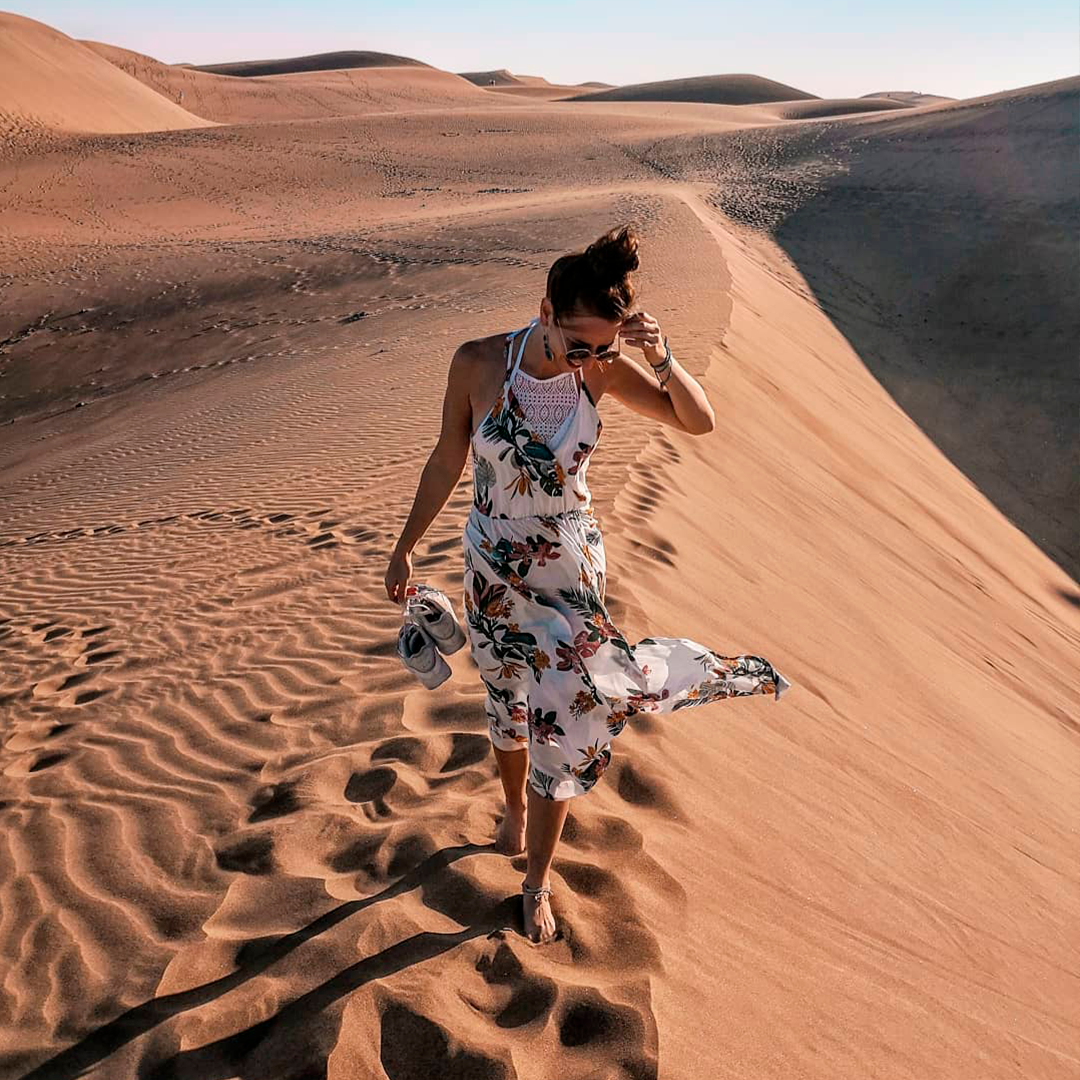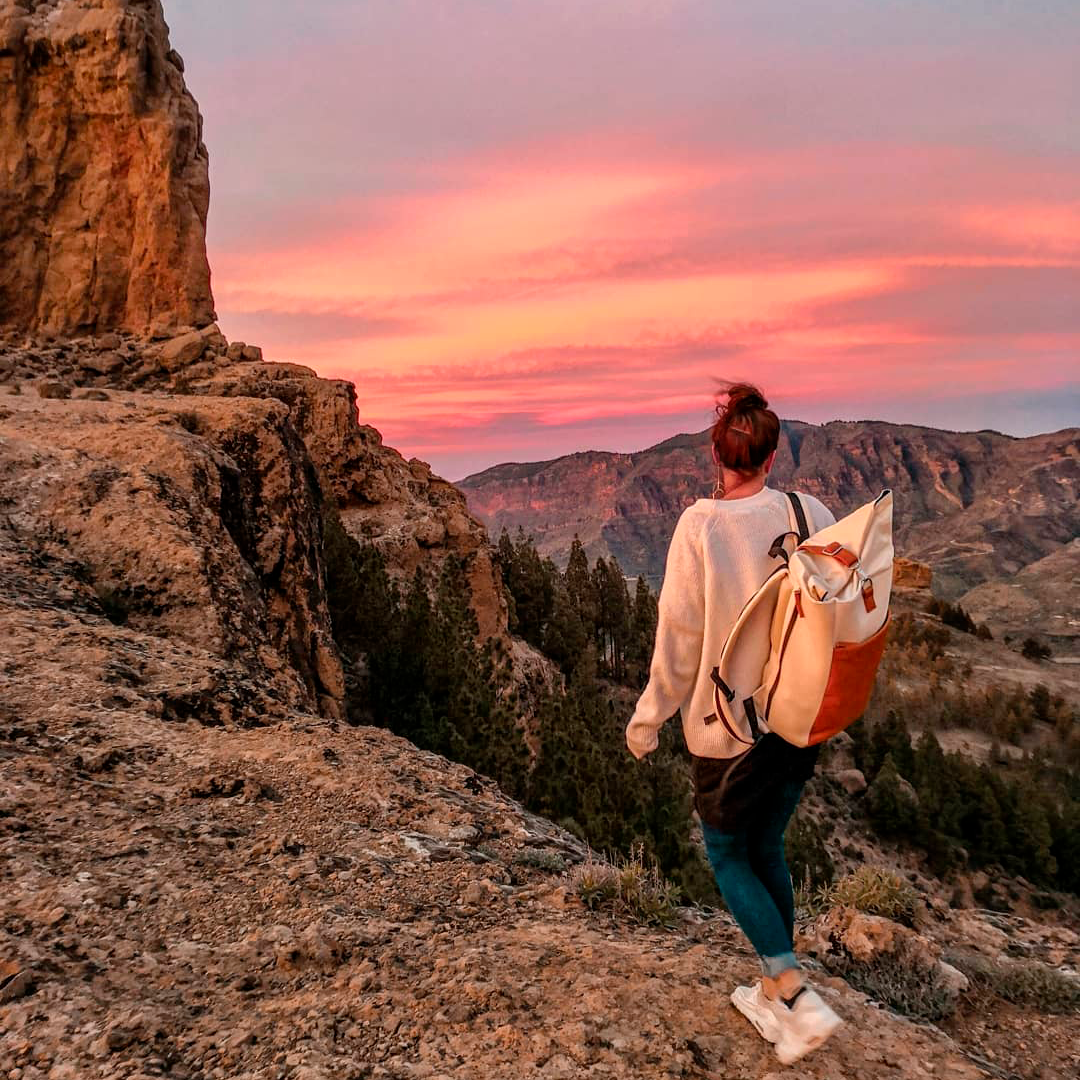 If you're looking for a more modern vibe then check out Meloneras. The architecture is new and impressive. You can visit the lighthouse and have a fine dining experience anywhere in the city. For a more intimate experience be sure to check out Puerto de Mogán, a small port on the Southwest coast of the island.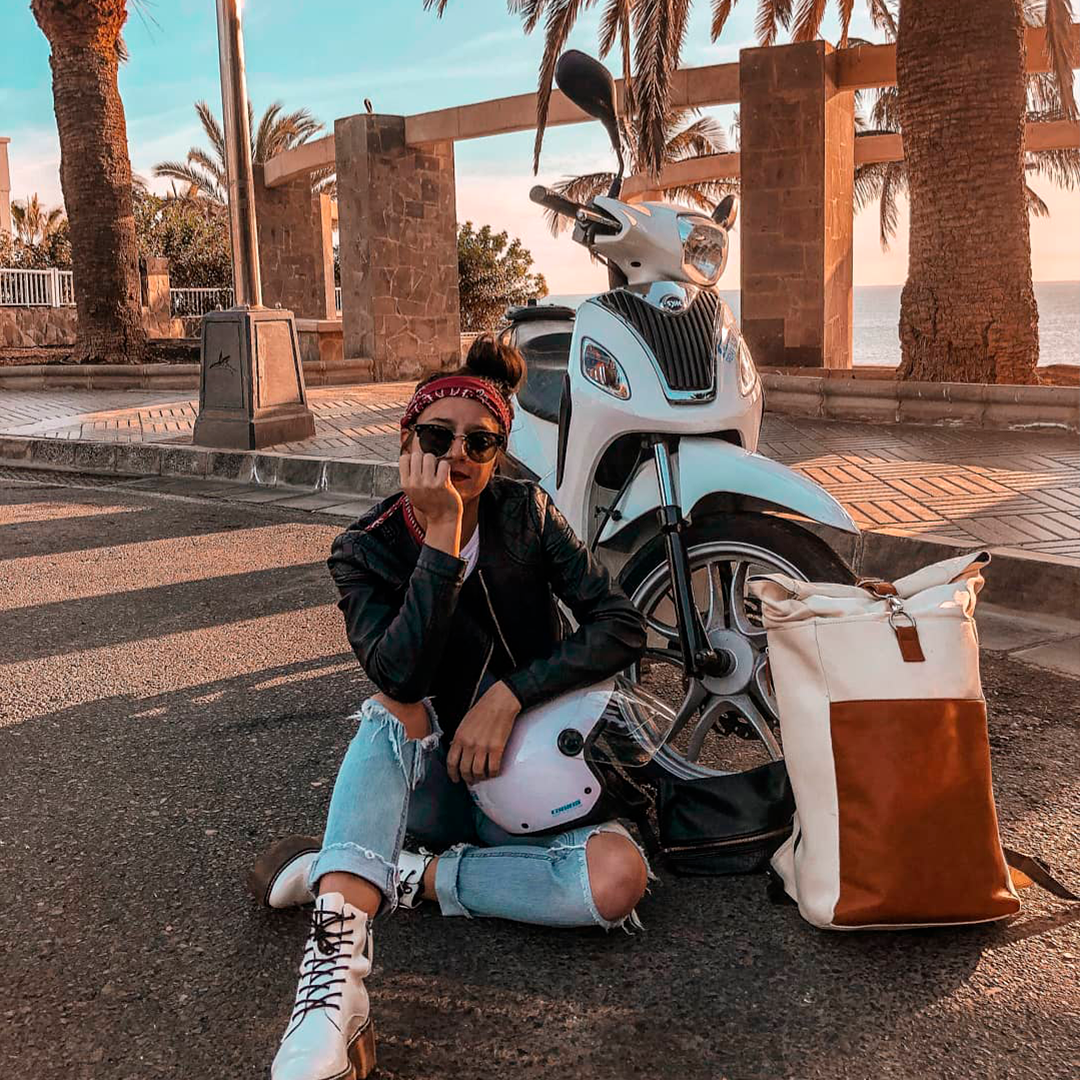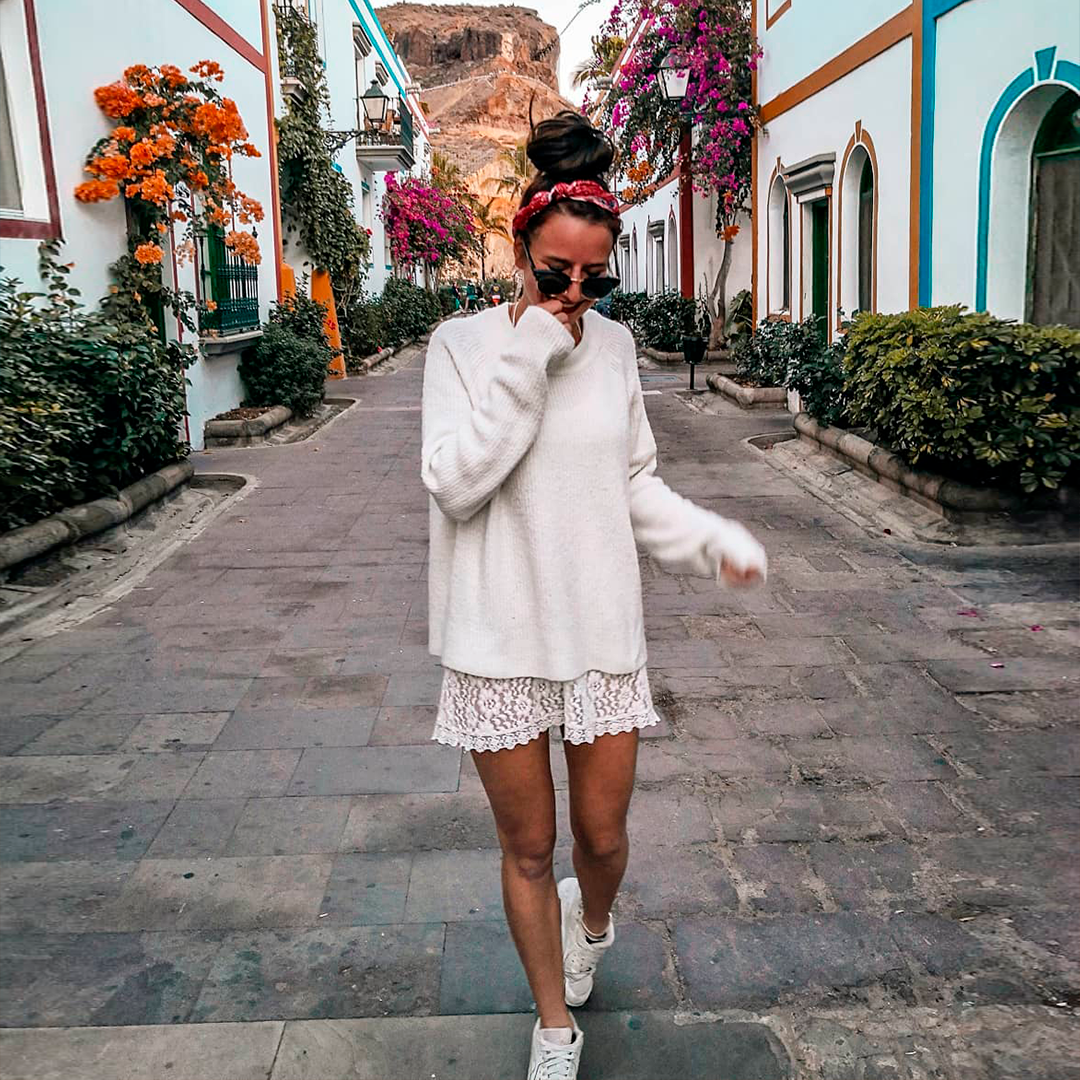 Did you spot any cool architecture or street art while roaming?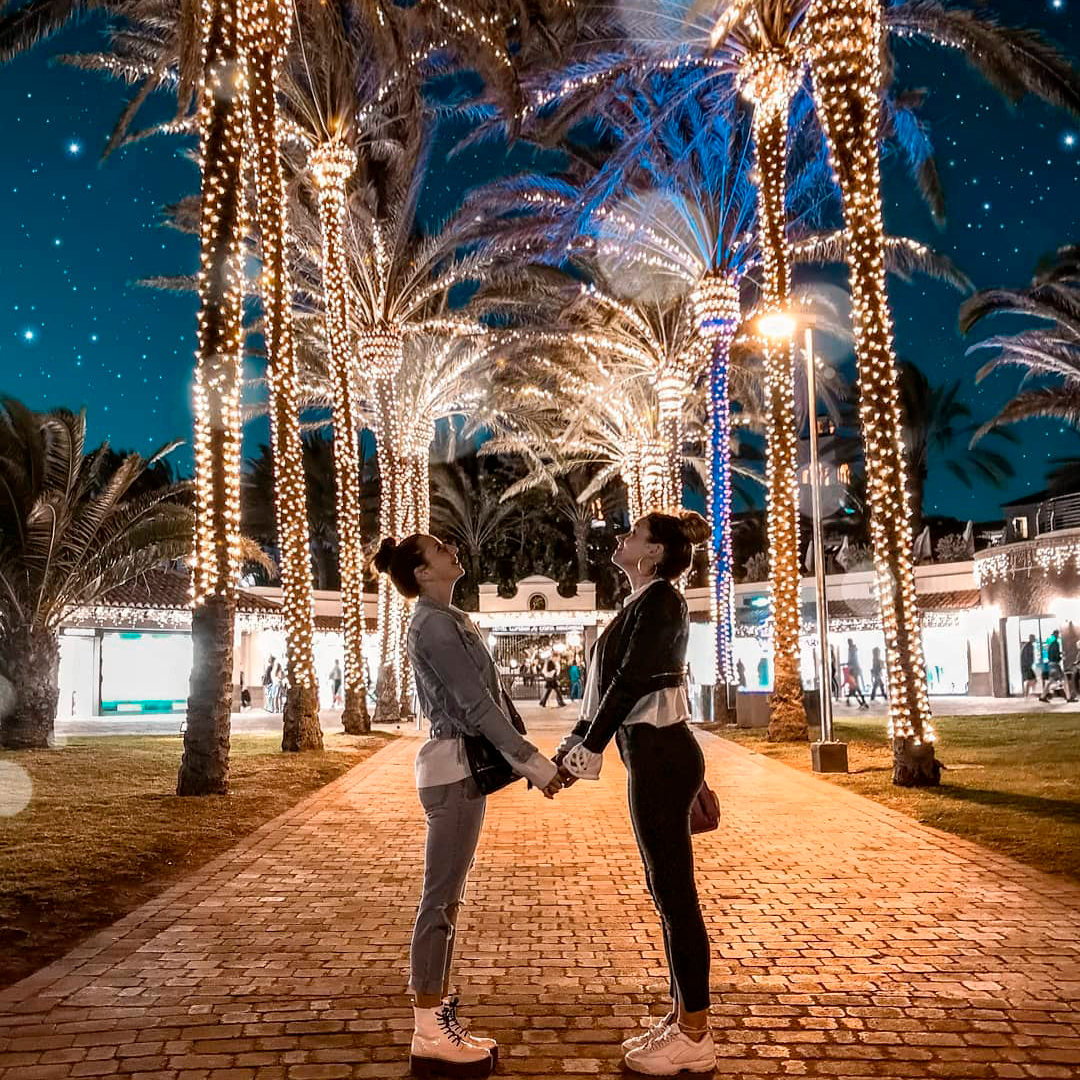 The streets of Las Palmas alone have so much rich architecture. Another spot is Faro de Maspalomas, which is the lighthouse in the city.
Best way to stay fit and active while visiting?
Surfing is big there and probably the best way to stay active besides walking around. There is a surfing school on the west side of the island called, Pozo Izquierdo. There are also jetskis scattered in different parts.
Where can you go to meet other cool people?
You have to go on a Thursday to Las Palmas, Vegueta. There are so many bars and great people, the streets are filled with people and you can hear the music from wherever you are. Many bars are so tiny that you can order your drink and enjoy it outside! That's really cool and a great way for you to meet some awesome people. Another way is to just rent a bike and go up into the mountains.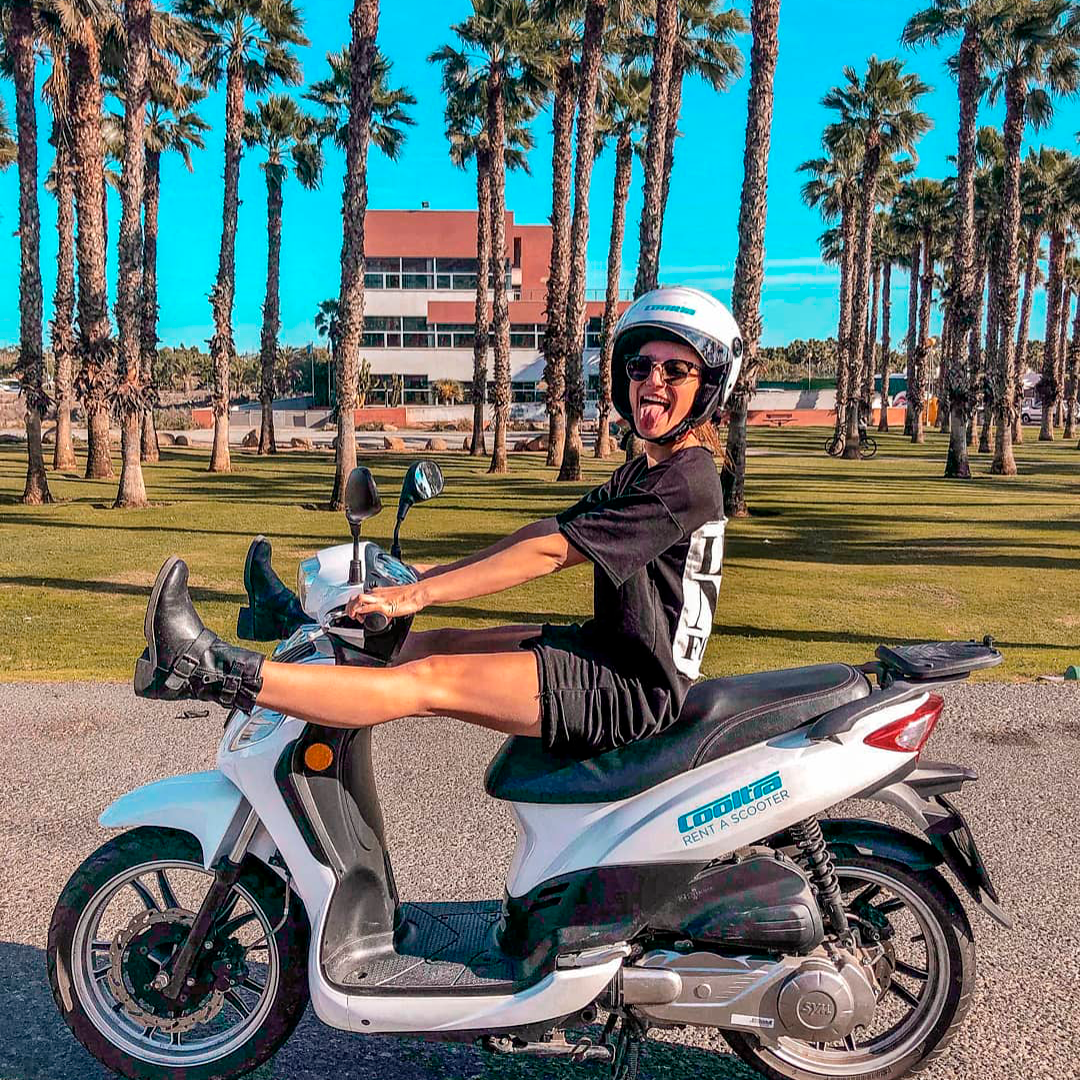 Favorite place to eat?
I have two favorite restaurants from my visit. First is Adio Mare in San Agustín, it's always packed with people and has mouthwatering and affordable food. You can eat tapas, different types of pizza, pasta or you can order meat or fish as well. It's not that typical tourist-restaurant and there are always many Canarian people dining in. Sometimes you have to wait a little bit longer for food or drinks, but it's worth it!
My second favorite place is actually located IN the mountain, on almost every side you can see the stone walls lining the interior. Some of the restaurants are Tagoror in Ingenio. They have the typical Canarian food and wine from the barrel. The service is always good and the waiters very friendly.
Where was your favorite place to stay?
I always try to stay in apartment-style places near Maspalomas. The weather on the Southwest side of the island is the best. As far as hotels, my favorite one would be the hotel beach club in Sana Agustín. You have a perfect view of the sea, with great service and a great location!
For more Elena's travel adventures visit her website at elenamarisa.com or Instagram.