This nation located in Southeast Asia features thousands of islands to explore and enjoy. As we all know, travel can be glamorous, but it can also be an adrenaline filled adventure. The Philippines is the perfect spot to jump-start your next backpacking adventure. Naturally, we reached out to Backpack With Me's Jessica Johnston on what you need to know when visiting here.
What You Must Do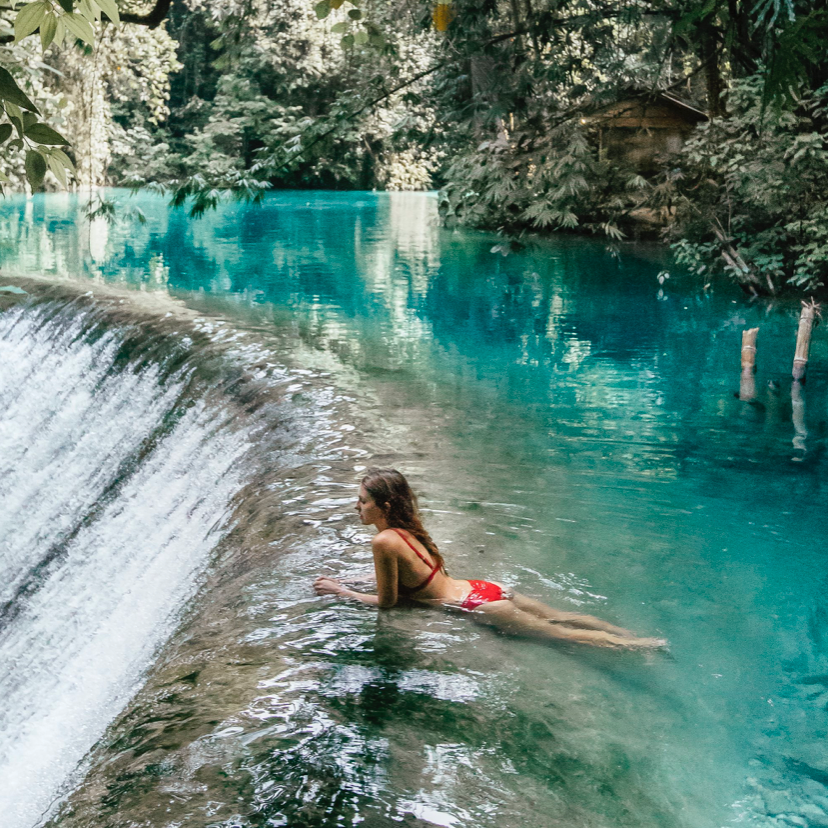 In some travel destinations, you might bar hop, but in the Philippines, you island hop. Jessica recommends hoping to Guyam, Daku, and Naked Island. The fun doesn't end there. While in Siargao, you can go canyoneering to Kawasan Falls, and in Moalboal you can swim what's known as the Sardine Run. Jessica says these activities will "leave you lost for words".
How You Will Stay Active
The Philippines is the perfect destination if you enjoy staying fit while being outdoors. Just enjoying the scenery can double as a workout. For Jessica, her favorite ways to stay active here include snorkeling, hiking to waterfalls, or walking along the beach. As mentioned before, canyoneering to Kawasan Falls is an activity you can do, but it's also one that is quite vigorous as well. Jessica spent her day cliff jumping into "vibrant blue water", climbing over rocks and through valleys, and rope swinging in the jungle. You can embrace your inner Indiana Jones.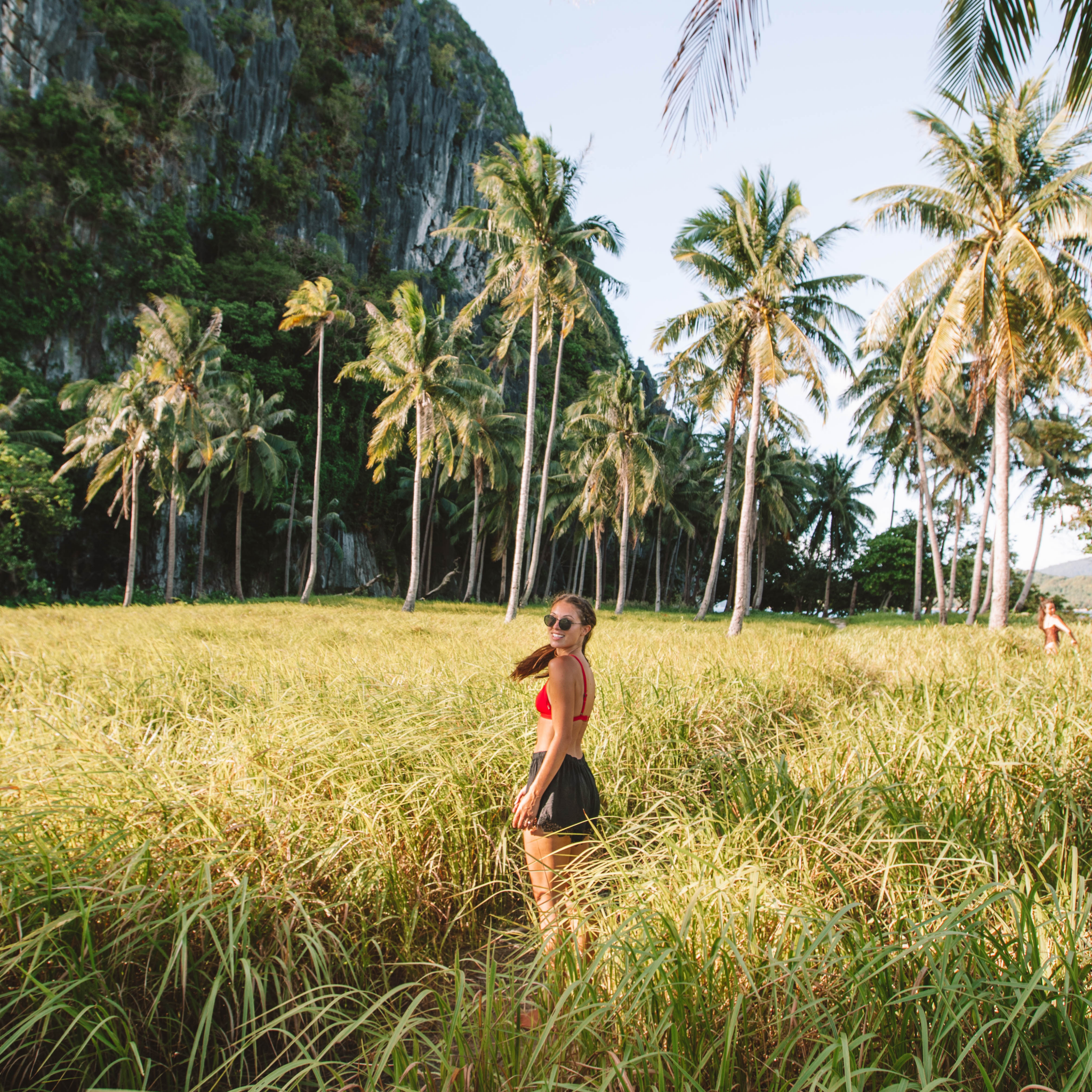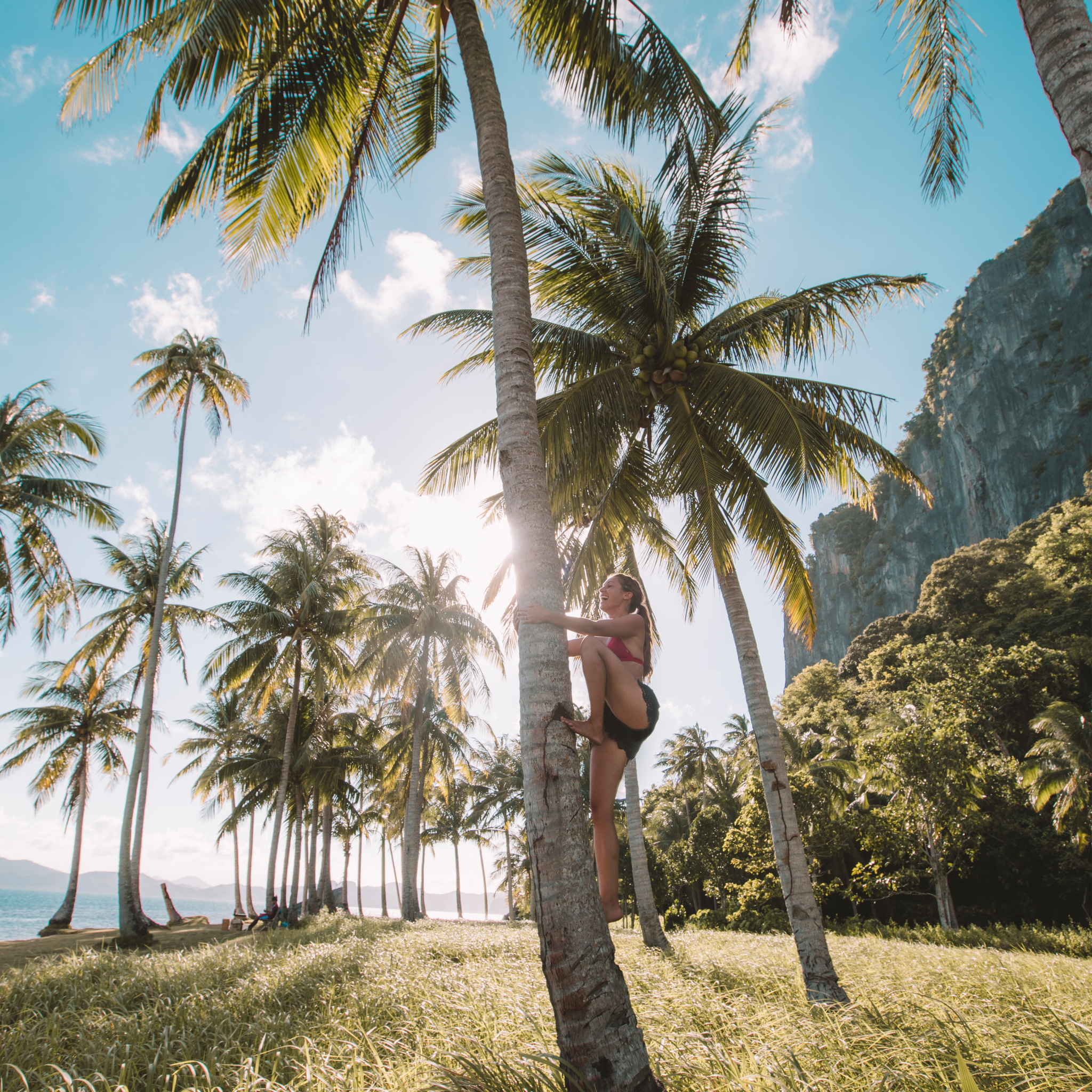 Where To Meet Other Humans
In the Philippines, hostels and boat trips are the best way to meet like-minded travelers. Jessica tells us that group boat trips are especially great for making friends quickly, since you easily connect with the people there. You have the chance to take adventures together, grab a meal, and appreciate the awe-inspiring sights.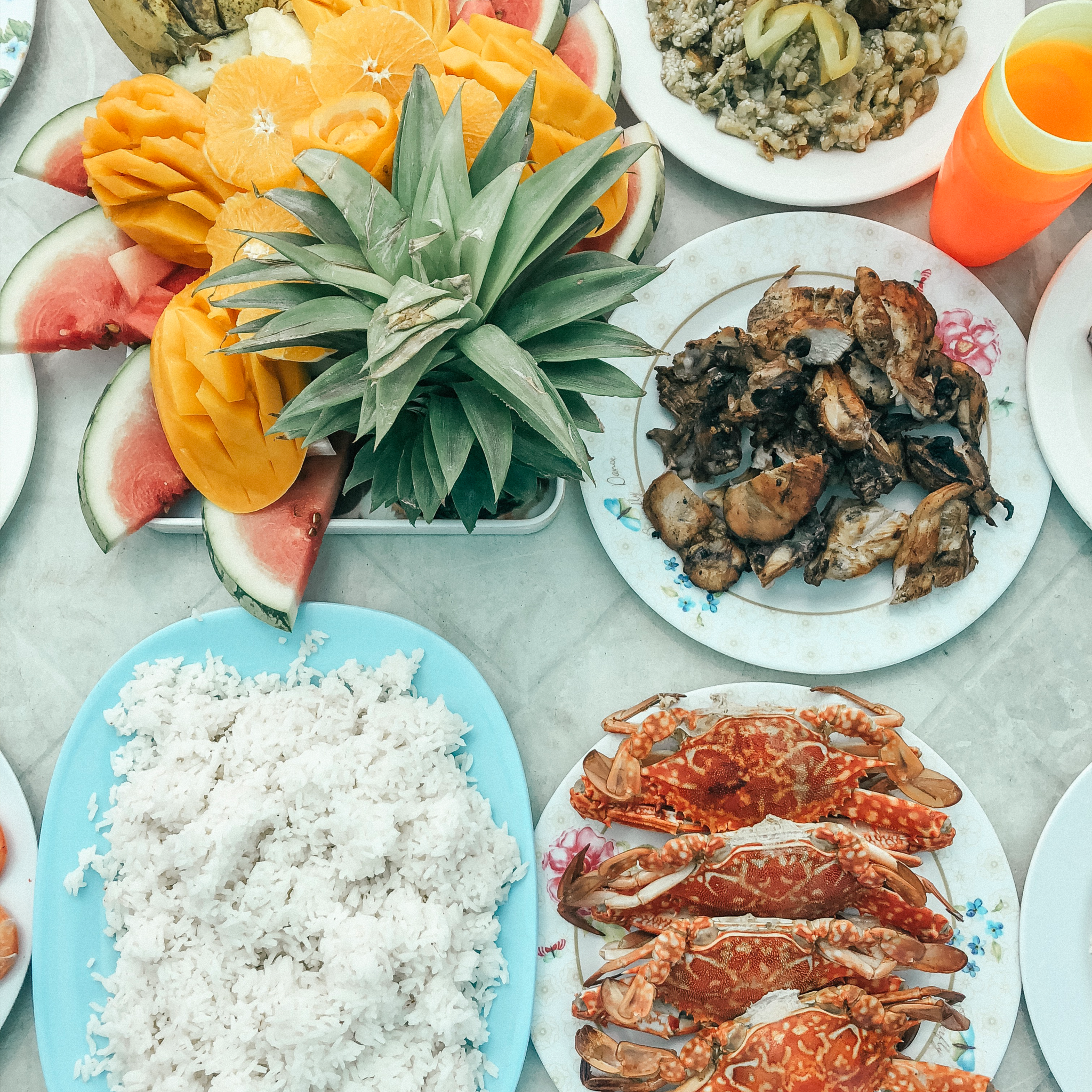 What was your favorite place to eat?
When it comes to food, Jessica's favorite spot is a tiny one-table restaurant located in El Nido. The restaurant is so small you can't even find it on Google Maps, but isn't that the best part? We do know that they have the best chicken burger Jessica's ever had. The best part, she says, was getting to chat with the owner and see her "infectious happiness".
Another place you'll want to check out is a more luxurious restaurant in Siargao called Kermit. They have incredible pizzas and loads of options to choose from. Jessica tells us that even though the restaurant was packed with people every night, it was absolutely worth it. Added bonus? The restaurant itself is very Instagram-friendly, and the service is "impeccable".
Where You Should Stay
Jessica's favorite place to stay during her time in the Philippines was an Airbnb located in Coron called Ina's Homestay. In addition to the host going out of her way to make guests feel comfortable, this homestay will have you enjoying the sounds of the jungle, two beautiful dogs who reside on the property, and even some roosters clucking about.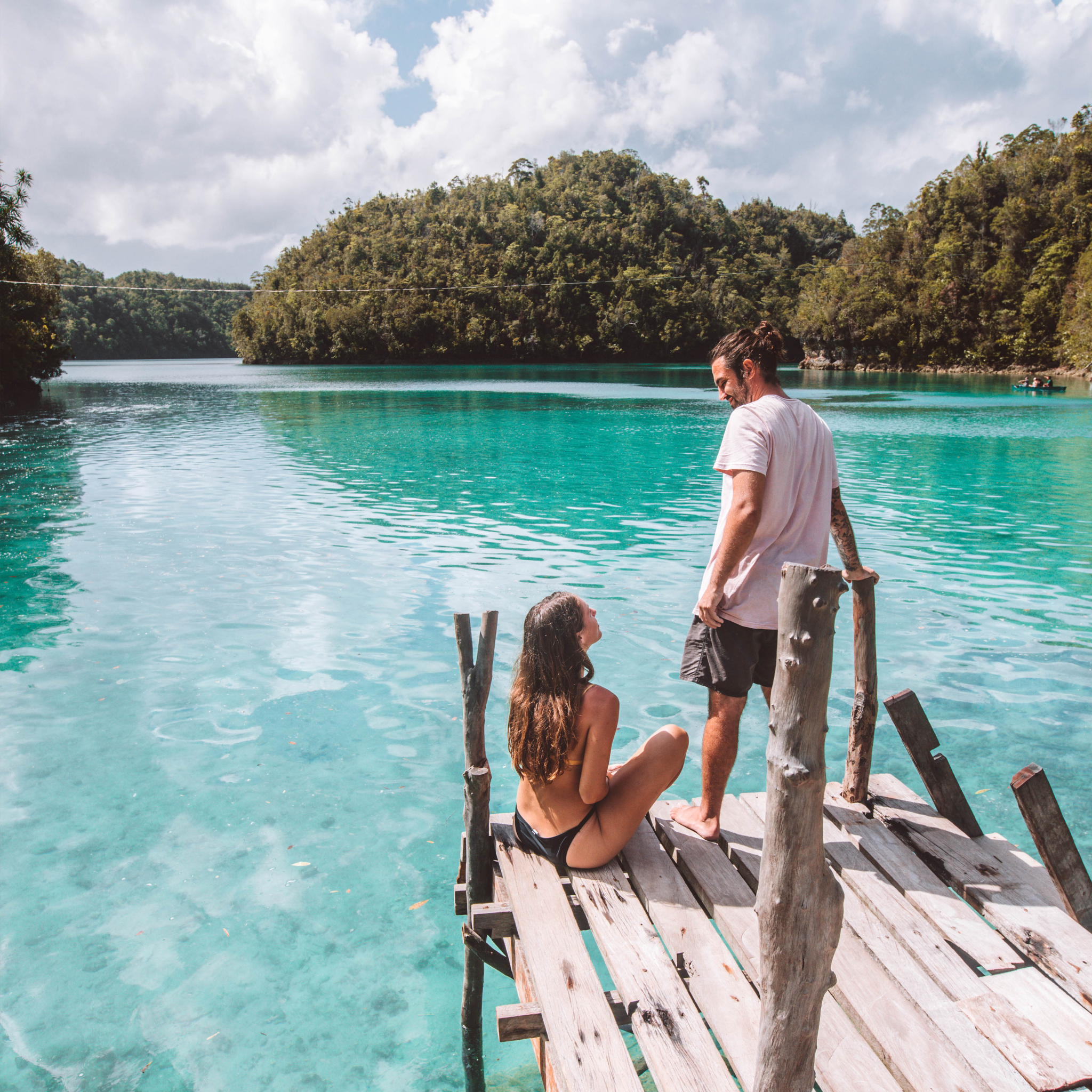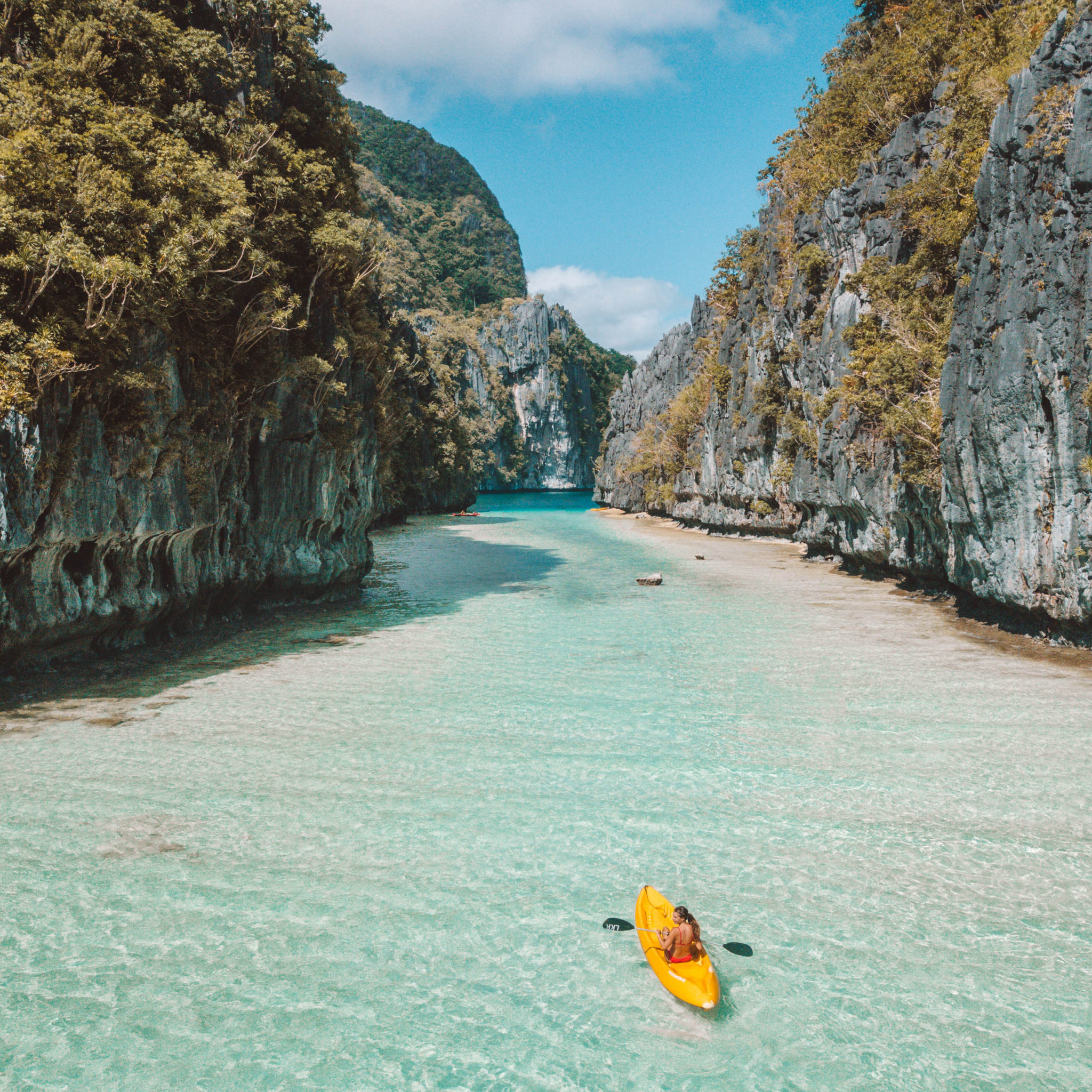 If you're looking for hotels are more your thing, Jessica suggests the Cebu R Hotel in Siargao. After a happy surprise being upgraded to a suite, Jessica tells us the room was huge and modern, with a very comfortable bed. This is a place where you can guarantee yourself a hot shower after your jungle adventures.
The Cebu staff will leave you feeling like a royal while you're there. Jessica adds that the food at the hotel was some of the best she had while in the Philippines.
For more information on Jessica and her travels, you can visit her website at backpackwithme.org