Perhaps the oldest geography joke around, it's actually Greenland, not Iceland that's mostly covered in ice. Iceland, on the other hand, features a wide array of incredible landscapes including volcanoes, geysers, lava fields, waterfalls, and most famously, hot springs. Despite being a frequent stop on the way to Europe, Iceland happens to be a worthwhile travel destination after all. We spoke with Texas-based content creator Jasmine Alley about her experience in this Nordic island country and broke down all of her Iceland recommendations.
What You Must Do?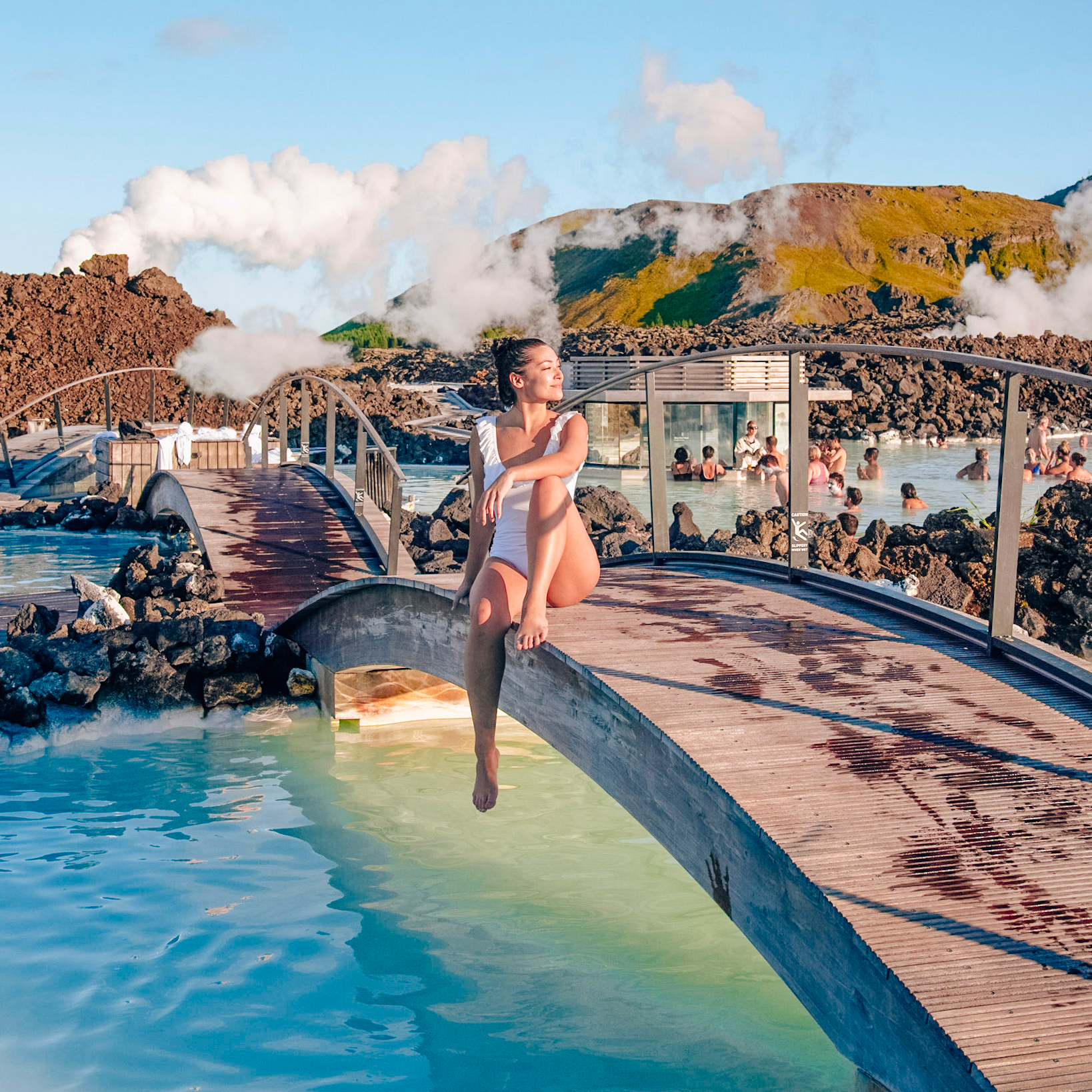 Let's face it, there are just some things you have to cross off your bucket list when visiting certain places, even if they might feel a little too 'touristy'. For Paris, it's the Eiffel Tower and Notre Dame. For New York, the Statue of Liberty. For Iceland, it's the Blue Lagoon. This geothermal spa is pretty much Iceland's call to fame for tourism. Jasmine describes the Blue Lagoon as a "magical experience like nothing else." She purchased the most basic package available and said it fit her needs just fine. It gets busy, so it's a good idea to make reservations weeks in advance. Don't worry though, Jasmine tells us that even with lots of people around, the lagoon is still a relaxing experience.
Architecture You Should Not Miss
If it's architecture you're looking for, you'll want to head to the nation's capital city of Reykjavik. Jasmine says there's plenty of neat architecture here, the most notable being the Hallgrimskirkja church. Lucky for us, it's easier to find than to spell out, as it's located in the center of the city. Fun fact: the church's design was actually based on Iceland's natural beauty. At first, it might be hard to put two-and-two together but Jasmine was able to really appreciate this after seeing the "stunning" basalt column stacks. They were lined along the black sand at Reynisfjara Beach, which shows up in the church's architecture. It might be one of the more strange looking churches out there, but in terms of experiencing unique architecture and design inspiration, it's got you covered.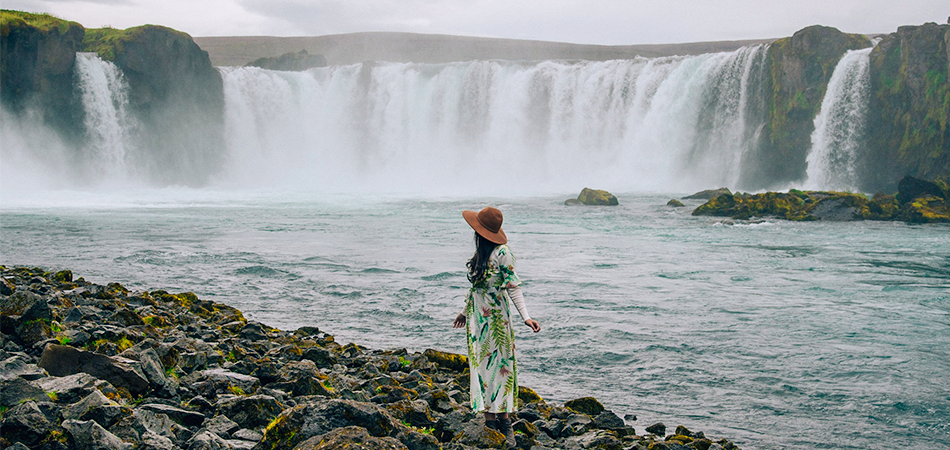 How You Will Stay Active?
TLC told us in the '90s to not go chasing waterfalls, but here in Iceland, it's totally okay. In fact, it's recommended. Especially since it's the best way to stay active on your trip. Jasmine tells us that a common way to see Iceland is by driving the main highway known as Ring Road. Even though you may be sitting in a car for hours at a time, it's good to pull off to the side of the ride, get out, and walk around. For Jasmine, one of her favorite places she stopped was near waterfalls, that way she could hike and stay active.
Where To Meet Other Humans?
Staying at an Airbnb while in Iceland is a great way to meet other people, whether it's the host or other guests. Jasmine reminds us, the travel community is a special group of people who have a desire to see the world and meet different people.
 
What was your favorite place to eat?
Since Iceland is an island, fish and other sea creatures are going to be a popular food of choice. But where should you eat some? According to Jasmine, Old Iceland in Reykjavik is the place to go. The restaurant isn't very big so make sure you book a reservation ahead of time. Jasmine tells us that the food here was "beyond incredible" and is the reason why it's her favorite. She adds that the salmon appetizer is worth the extra money. Great service, cheerful ambiance, and locally sourced fish are all reasons that you'll want to enjoy a meal here. Note to the food photographers: be sure to bring your camera, as Jasmine says you'll want to get photos of the restaurant's delicious menu options.
 
Where You Should Stay?
As mentioned earlier, Airbnb is certainly a great option, but if you're looking for a hotel instead, Jasmine recommends the Eyja Guldsmeden in Reykjavik. This modern hotel also features what Jasmine describes as "dreamy" canopy beds in the rooms. Another neat fact about this place is that they are really into sustainability. They use organic, recyclable, earth-friendly toiletries, furniture, and linens. You'll get bonus points from Mother Nature for staying here.
The breakfast at Eyda Guldsmeden was also a favorite of Jasmine's and she says it's well worth the cost. Food options include pastries, fish, eggs, Icelandic specialties and lots of other goodies. Yum!
To find out more on Jasmine, visit her website at jasminealley.com