Venice. That famed Italian city on water. It's been a setting for major films like Indiana Jones and the Last Crusade and Casino Royale, as well as being at the top of travel bucket lists for decades. Iconic cities need a fresh travel update every now and then, which is why we enlisted the help of content creator Sylvia Bucina of @thecruisingdodo. Along with some research of our own, we compile this breakdown on the latest and greatest when traveling to Venice.
What You Must Do
Italy is known for its historic landmarks and brilliant architecture. Sylvia shares with us three landmarks to check out while in Venice. The first is the Piazza San Marco, one of the city's most popular tourist spots. Just watch out for that pigeon poop, as the area is also home to hundreds of pigeons.
Another important landmark to see is the Basilica San Marco. This stunning work of architecture is definitely worth making some time for.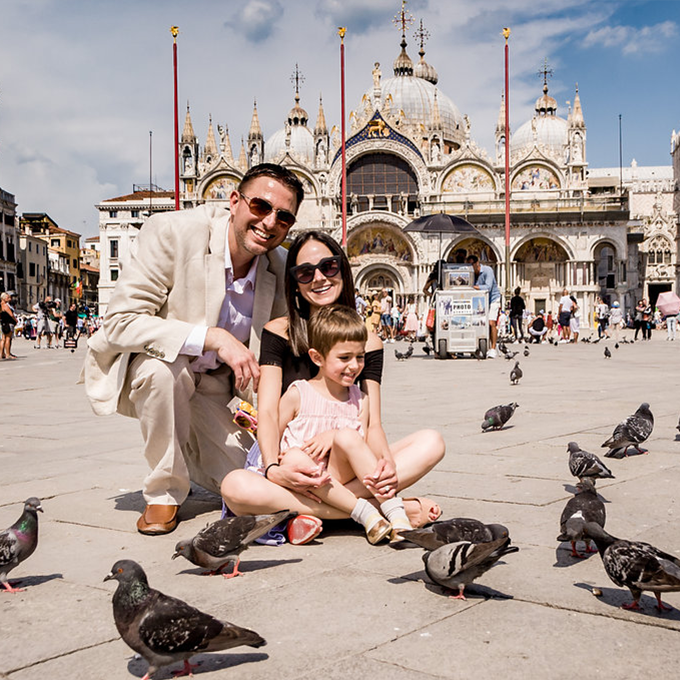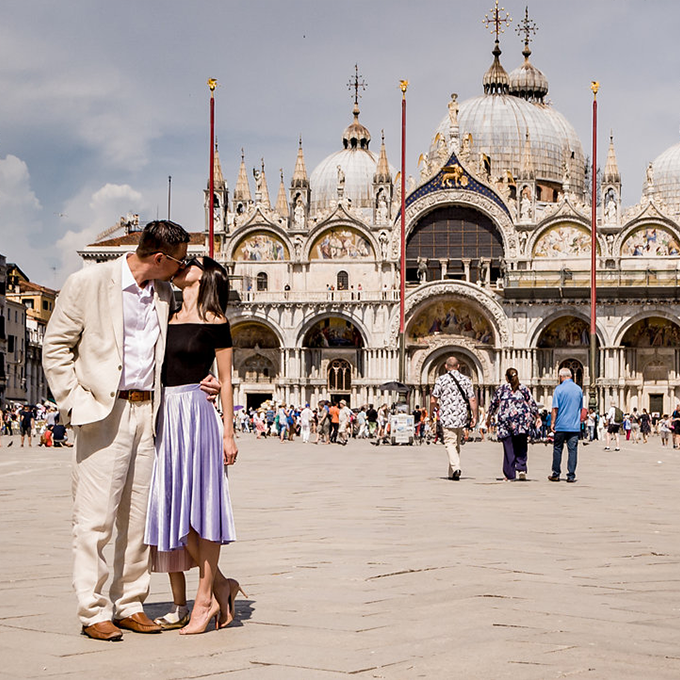 Thirdly, there's the Ponte di Rialto. Sylvia says this bridge is the "oldest one that crosses over the Grand Canal in the heart of Venice".
Did you think we forgot the most important activity of all? Taking a ride on a Gondola in Venice is practically a traveler's rite of passage. The Gondola is the traditional Venetian boat, and as Sylvia reminds us, this city is meant to be seen by water. For travelers with kids, Sylvia adds this can be a fun experience for your little ones as well.
How You Will Stay Active
With so much stunning architecture and beauty to take in, it's obvious the best way to stay fit in Venice is by walking. Simply exploring the city by foot not only satisfies your curiosity as a traveler but also your desire to remain active on your trip.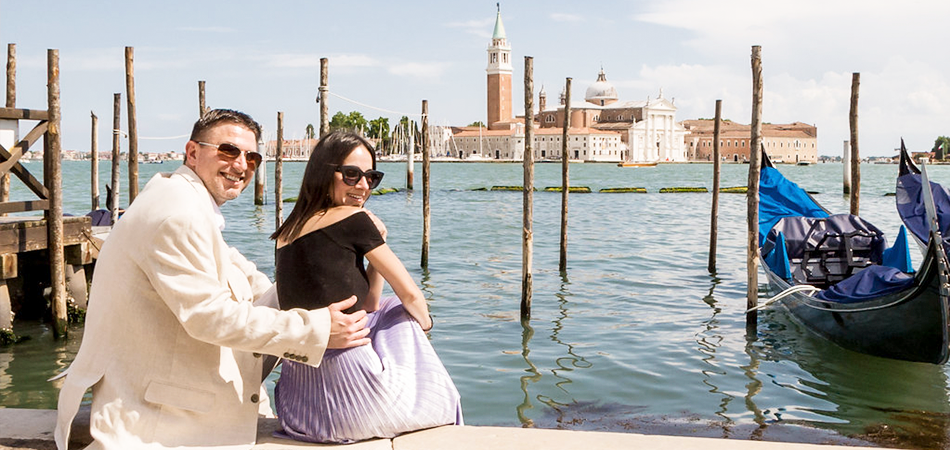 Where To Meet Other Humans
As Sylvia mentioned earlier, one of the sights to see is the Piazza San Marco. The term 'piazza' refers to a public square or marketplace. This means that there's going to be plenty of people hanging out here. It's a great opportunity to socialize with the locals and meet fellow travelers.
What to eat?
We may assume we can get by with just having pizza and pasta here, but it turns out there's some traditional Venetian dishes to enjoy as well. You'll want to aim for food local to the Veneto region, which is where Venice is located. Topping multiple Venetian food lists is Sarde in saor, which consists of fried Sardine fillets marinated in vinegar, onions, raisins, and pine nuts. Risotto is another traditional dish from the Veneto region to indulge in during your stay.
 
Where You Should Stay
If you're looking for a luxurious experience, Sylvia recommends the Hotel L'Orologio, where you can get an apartment overlooking the famous Grand Canal. If you do opt for an apartment, you'll also get a large kitchen, living room, and your own private laundry area. Sylvia adds that the hotel is just a short walk from the main landmarks.
For more information on Sylvia and her travels, visit her website at thecrusingdodo.com