Marrakesh is the travel destination on everyone's bucket list, I mean who doesn't want to meet a camel? We asked
Dana Berez
about her trip here and now we can live vicariously through her. The pictures alone will make you want to use those vacation days and book a ticket!
Are there any specific things we must do?
I think in general you'll have to experience being in the Medina, the old city of Marrakesh. Getting lost in the markets is inevitable, but makes it a  little more fun! Keep an eye out for some unique shopping opportunities for home goods, soaps, and spices, and don't be afraid to haggle the price down!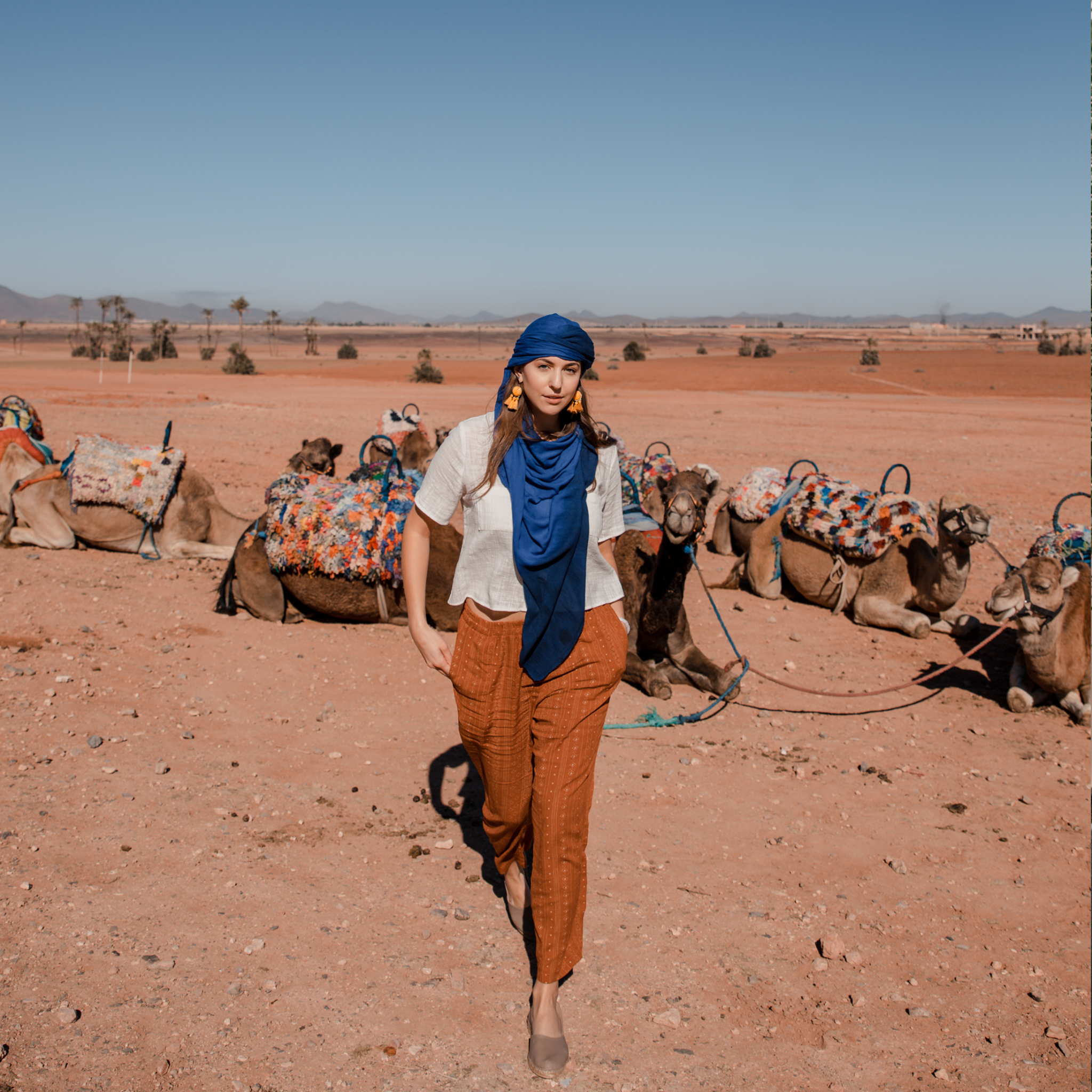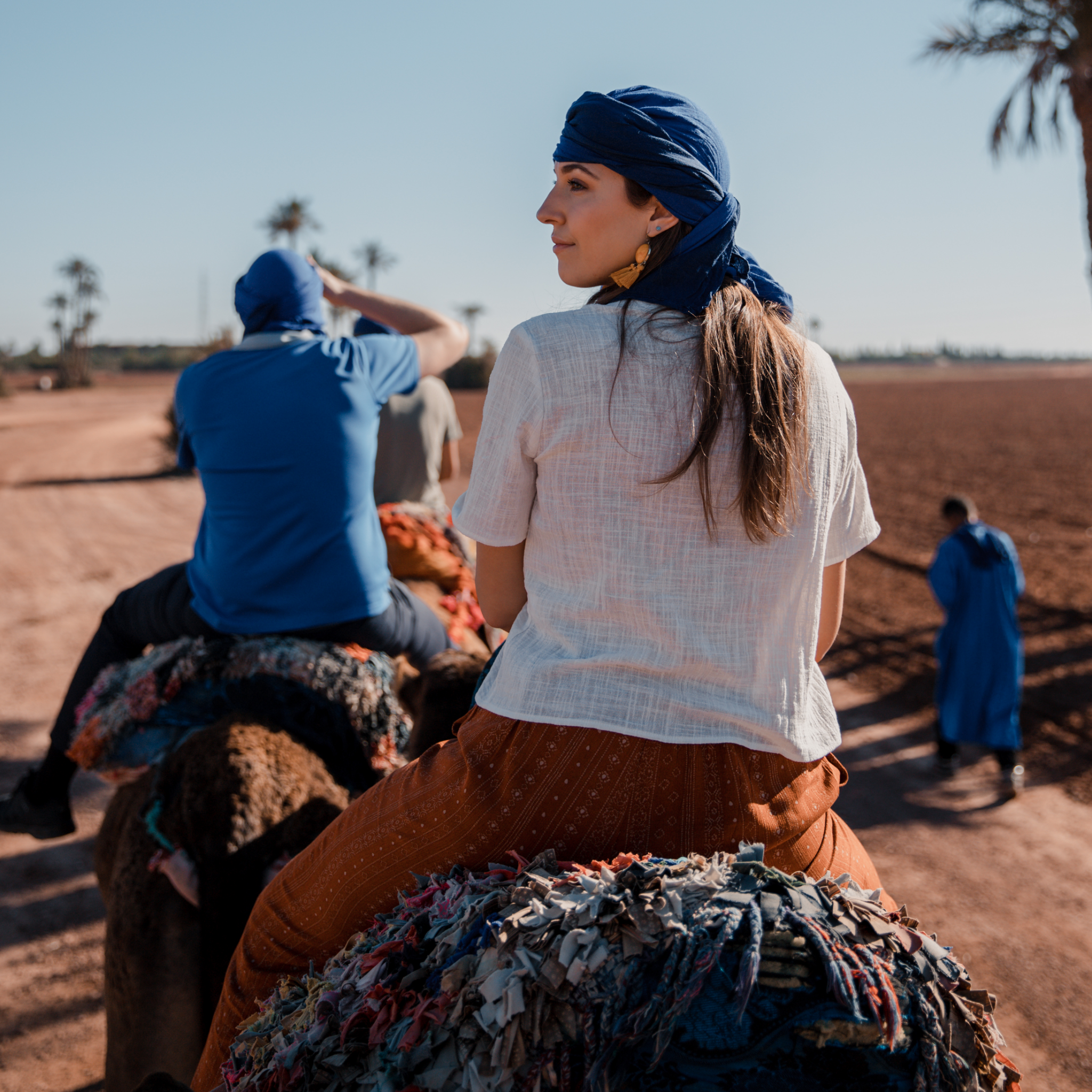 Something else I recommend doing is taking a camel ride tour. While the Sahara is miles from Marrakesh, there are camel riding tours with Dunes and Deserts just 45 minutes out of the city. Dunes and Deserts arranged a car service to and from the camel ride and the camel ride itself lasted about two hours. It was definitely a highlight of my trip!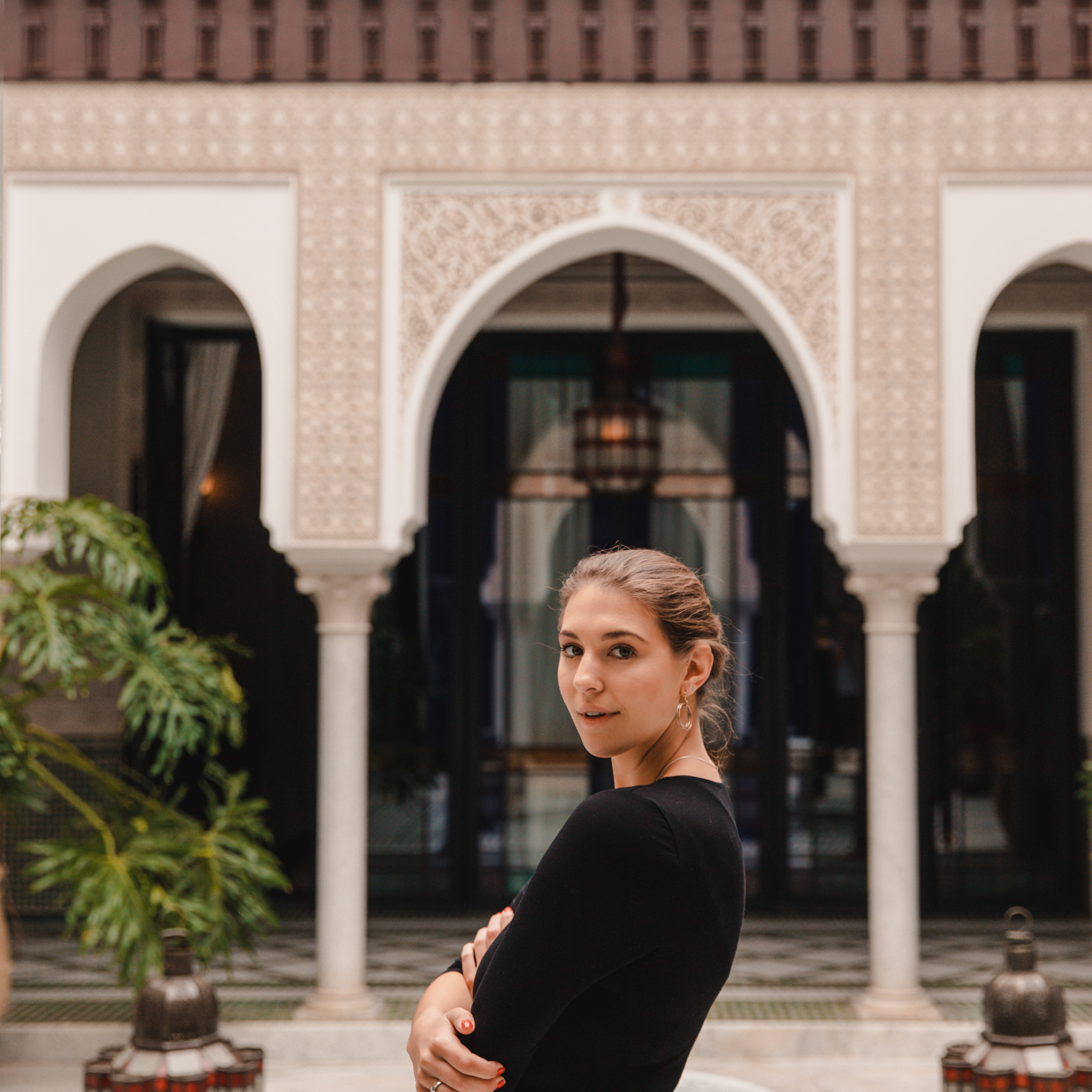 Did you spot any cool architecture or street art?
In general, the architecture of Marrakech is beautiful but if you are looking for some art I recommend going to one of the many beautiful Riads like La Mamounia, a 5-star hotel set on a former royal estate. This is one of Marrakech's most famous hotels and definitely worth a look inside for the luxurious design and landscaped gardens. Another gorgeous Riad is Es Saadi which has beautiful architecture throughout its structure!
Where's the best place to meet some cool people?
If you are looking to meet other people, head to some of the popular restaurants in Medina. Other travelers are bound to go to places like Nomad or Cafe des Epices. There are also plenty of tours where you can meet other travelers. On the Camel tour, I met other young travelers, like myself, from around the world.
Out of all the places you ate, where was your favorite? 
My favorite place to eat was Trattoria Marrakech, an Italian Restaurant in the new city of Marrakech.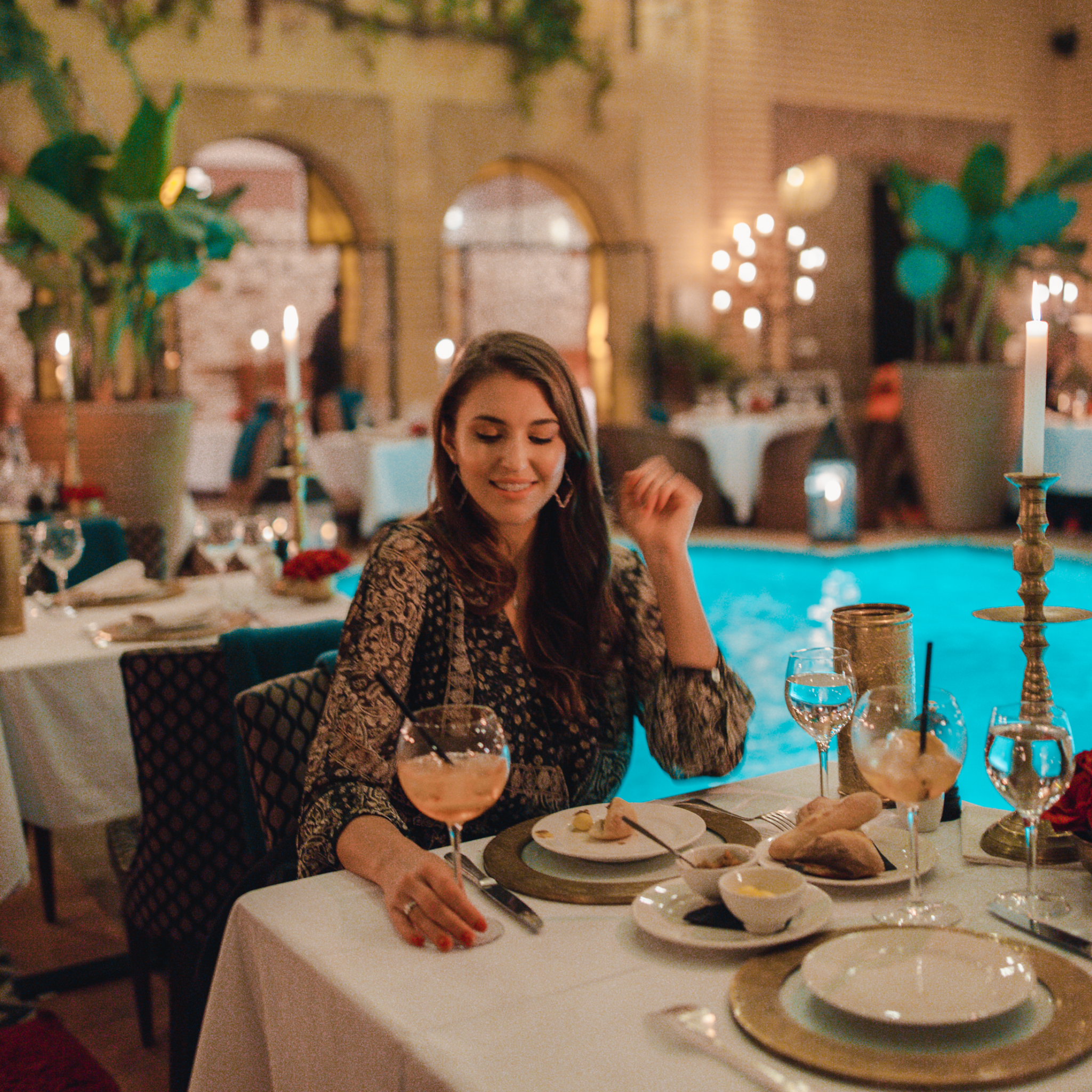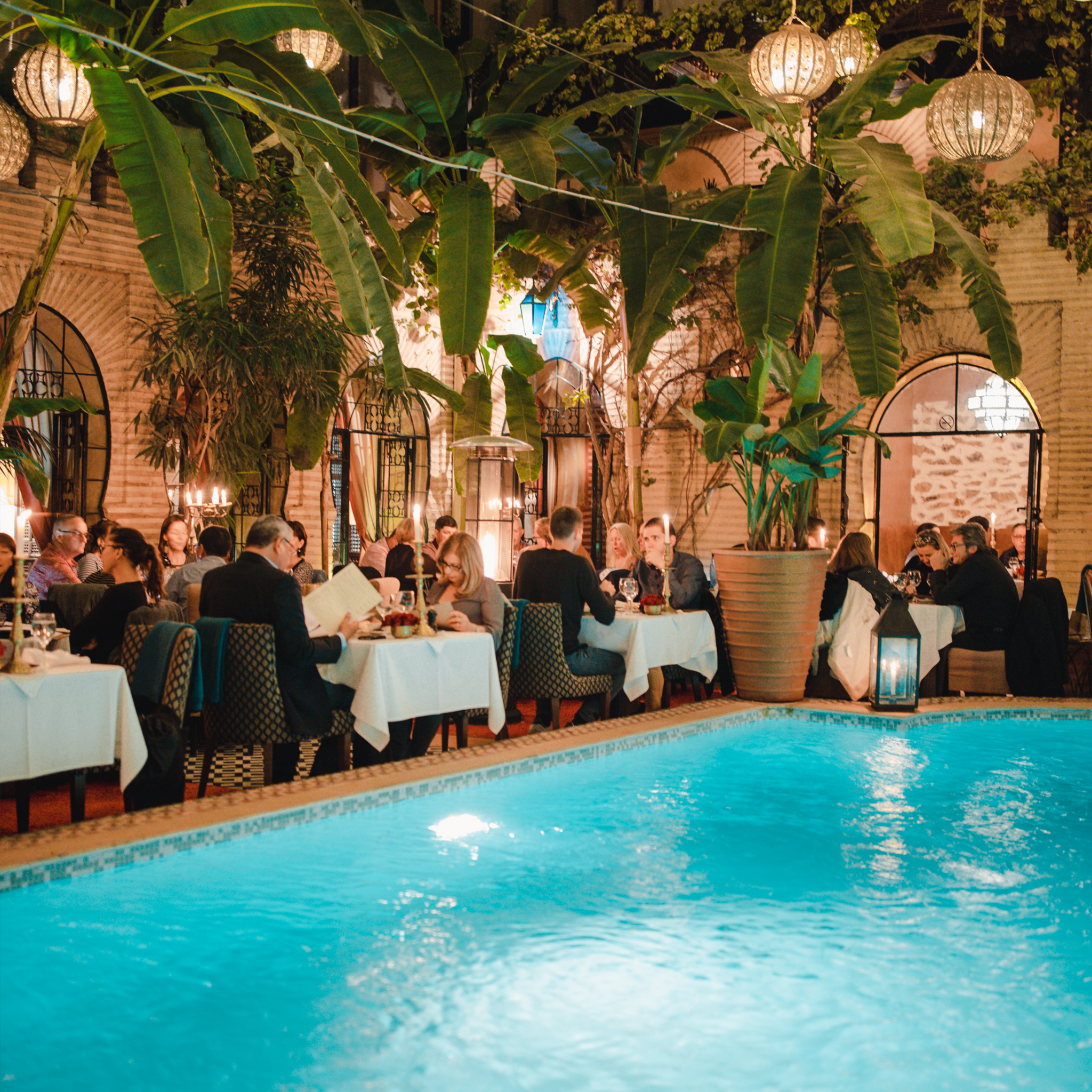 The ambience couldn't be more romantic. Candles, lanterns, soft music, and a pool that anchors the space offers diners an incredible space to eat. The menu has every essential Italian dish that you crave from the motherland and an extensive beverage menu. Two things you definitely can't forget: make a reservation and request a seat by the pool and don't forget your cameras- this space is definitely photo worthy!
Favorite place to stay?
Tarabel Marrakech
, a traditional riad in the center of the media with a modern French design. Once you enter, you are transported to a serene environment that is a huge contrast to busy Medina. The service was impeccable!  From the airport transfer to the check-in process and the service of the overall staff was amazingly helpful!  I couldn't recommend this riad enough, perfect for aesthetic travelers looking for a quiet getaway!