As travelers, we are in search of beauty in all forms. From art and architecture to cultures and landscapes, there is plenty of beauty to be found around the world. We spoke with content creator Tanya Shami of One World Just Go about what to know when visiting Malaysia and were given an insider's look into some of the most beautiful places and experiences in this Southeast Asia destination.
What To Do
First up, Tanya recommends a visit to the Batu Caves. However, it's not necessarily the caves that are the most Instagram-worthy part; it's the staircase. A series of 272 steps featuring all colors of the rainbow. Tanya tells us less than 6 months ago, these stairs were brown and reminds us of the power of Instagram. In a world in which everyone is sharing their travel photos on social media, having a place that travelers seek out for that perfect photo is a great boost for tourism. Now, the rainbow stairs are one of Malaysia's most popular tourist destinations.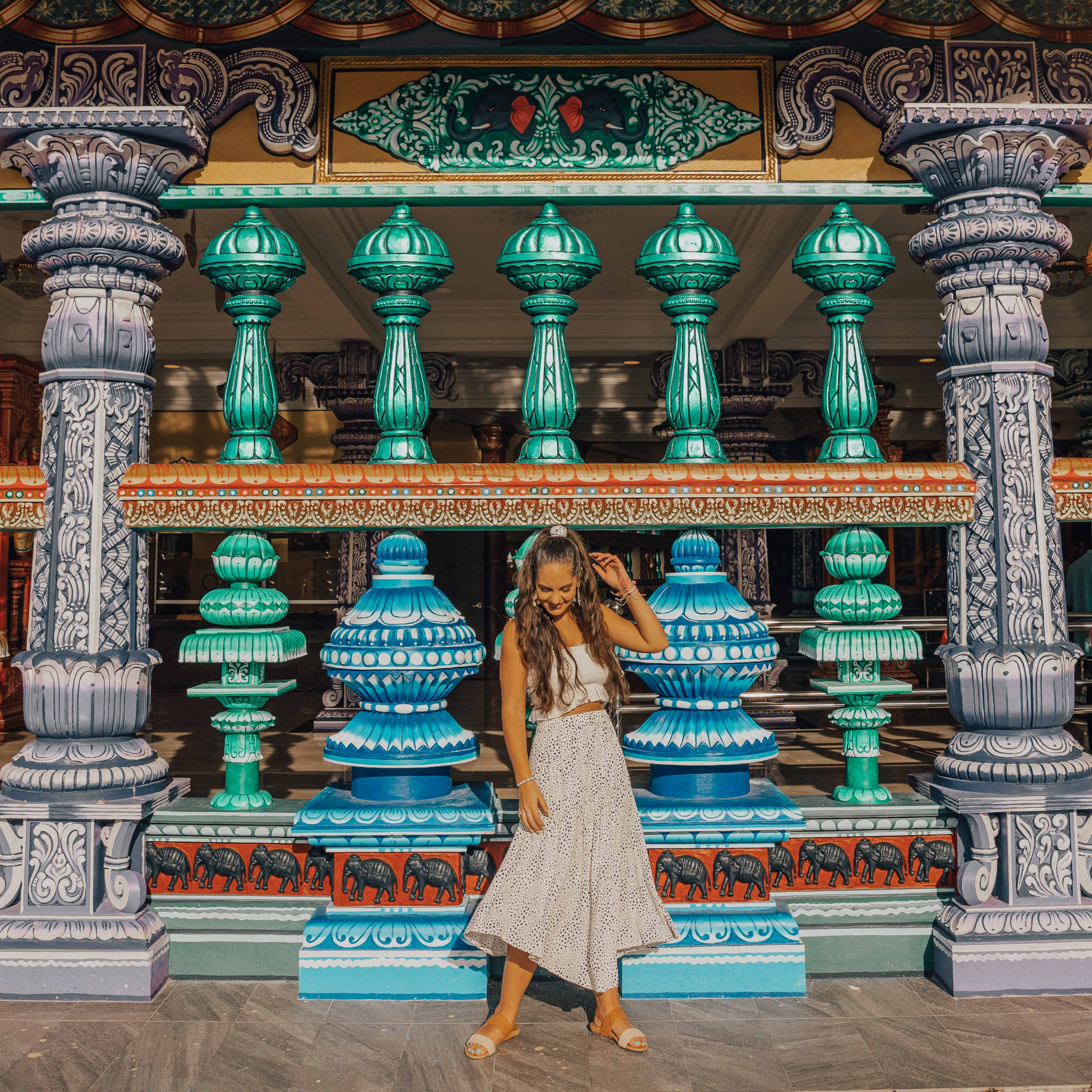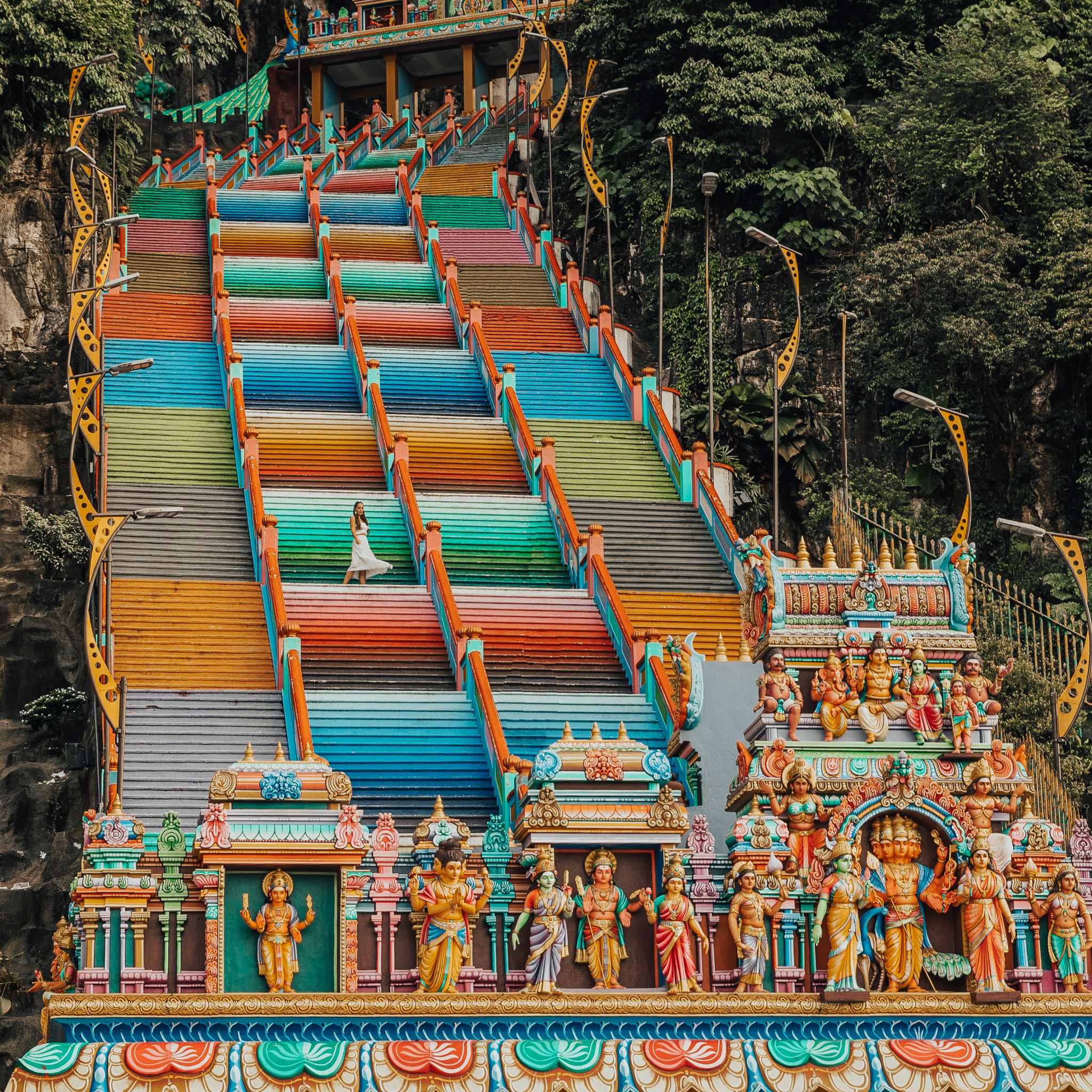 Next up is the Theon Hou Temple. This is another spot that is known for featuring gorgeous colors along with a city view with plenty of lanterns on display. Tanya says it's one of her favorite temples that she recently visited. A heads up though: the temple is a popular spot for wedding photos, so remember that patience is a virtue and be prepared to wait to take your picture – or you can always get there early to beat the crowds.
Thirdly, Tanya shares with us the Islamic Arts Museum, with it's main feature being the expertly pieced together tile mosaics. If you're looking for the perfect Instagram shot, head over to the building's entrance. Tanya says the mosaics on the pillars at the entrance make for the perfect photo backdrop.
 
Where To Catch Some Street Art
If you're looking for street art in Malaysia, go to Jalan Alor in Bukit Bintang. Tanya says this famous road has the most eye-catching color combinations in the whole country. It might even be a color overload on your senses. Added bonus: this street is the place to go for the best street food as well.
How To Stay Active
As mentioned earlier, one of the places you need to visit in Malaysia is the rainbow stairs at the Batu Caves. Well, it turns out, those steps can double as a great workout. Tanya recommends climbing the stairs as a way to stay active during your trip. Other ways include walking around the local markets and temple hopping throughout Malaysia.

Where To Stay
In Kuala Lumpur, there are lots of high-rise apartments available from sites like booking.com or Airbnb. Tanya adds that many of these places come with rooftop infinity pools and incredible views of the city.
To learn more about Tanya and her travels, head on over to her website at oneworldjustgo.com