When you hear about the Maldives, what do you think of? Crystal clear oceans, authentic seafood, or green leafy palms? Located off the coast of India, the Maldives are a chain of islands or "atolls" as the locals call them. We talked with Natalie Wuigk of Voyage Fox, who recently took a trip to the tropical paradise and gave us her insight on where to eat, what to do, and what to see. 
Must Do Activities
When the sun is out, it's impossible to stay away. Get out to the beach and snorkel with local sea creatures like sea turtles and manta rays. Natalie had the once in a lifetime opportunity to swim with local whale sharks which she said, "was one of the best experiences ever." 

Staying Active
In a place like the Maldives, it's quite easy to stay active during the day. Most resorts offer a complimentary gym to all their guests but another good way is to get outside. Natalie chose to stay active by swimming in the cerulean world of the Indian ocean. On land, she used biking as her mode of fitness.
Get Social
The resort "Finohlu" made it easy for Natalie to engage with like-minded people. At night, there is live music, whether it be a DJ or a band, where it's easy to let loose and enjoy the night. Natalie really enjoyed her stay here and recommends it to anyone traveling to the Maldives. 

Recommended Eats
Don't limit your interaction with the ocean to just swimming, bring it to dinner to. Ithaa Undersea is a restaurant that is literally in the middle of the ocean. Natalie reports, "We had some sharks and several fish swimming around during our visit which was absolutely impressive."
It comes as no surprise that the menu was packed full of fresh seafood. For dinner, they serve a seven-course meal that is all fresh and prepared that day. The quality of the food will leave you with a positive impression. 
Be sure to bring your camera, Ithaa is a photo-friendly environment and even let Natalie and her friends in early to capture the moment. These photos turned out to be some of her favorites from the entire trip.

Where To Rest
While in the Maldives, you might as well get the full experience. To get everything you could ever want and more out of your vacation, book a stay at the Conrad Maldives. Their over the water villas let you fall asleep to the natural sound of the ocean. The resort consists of two small islands that are connected by a bridge. You have the option to pick from a beach or water villa, both have a tropical and modern design.
The entire resort is eco-friendly, with no plastic straws or bottles. Guests are given glass bottles that can be refilled as much as you want. Enjoy your stay with up-close views of the best sunrises and sunsets, be sure to keep your camera out to capture the memories.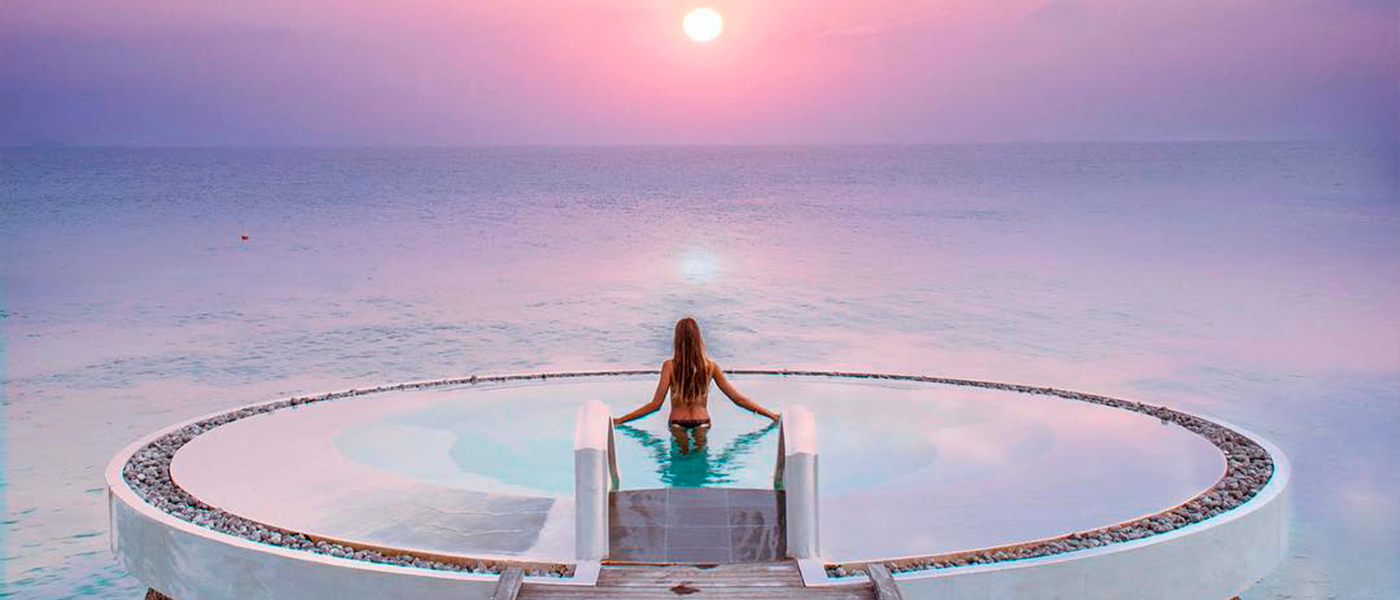 For more from Natalie visit her website voyagefox.net and follow her Instagram.