Austria is the perfect place to travel, especially if you have a furry friend with you. Irina Goldman of Irina & Space, has proven that traveling with your best friend can be the best experience ever. She and her husky Space travel the world together and has reported back to us what their journey was like.
Any good art to see or things we must do?
Irina reports, if you're in Salzburg, you should stroll along the main street of the Old Town – Getreidegasse. The main street is decorated with original shop signs that lead you to buildings filled with antiques. Every house in the town is unique. Obviously, you need to stop at Furtwängler Park for a snack. There you can buy the famous Austrian hot dog, which is Irina's favorite Austria food. Salzburg is the city of Mozart, so don't forget to bring home their famous marzipan sweets. Irina's advice? "I never plan my route in advance and I go wherever I feel like going. I like the feeling of excitement. You should try it."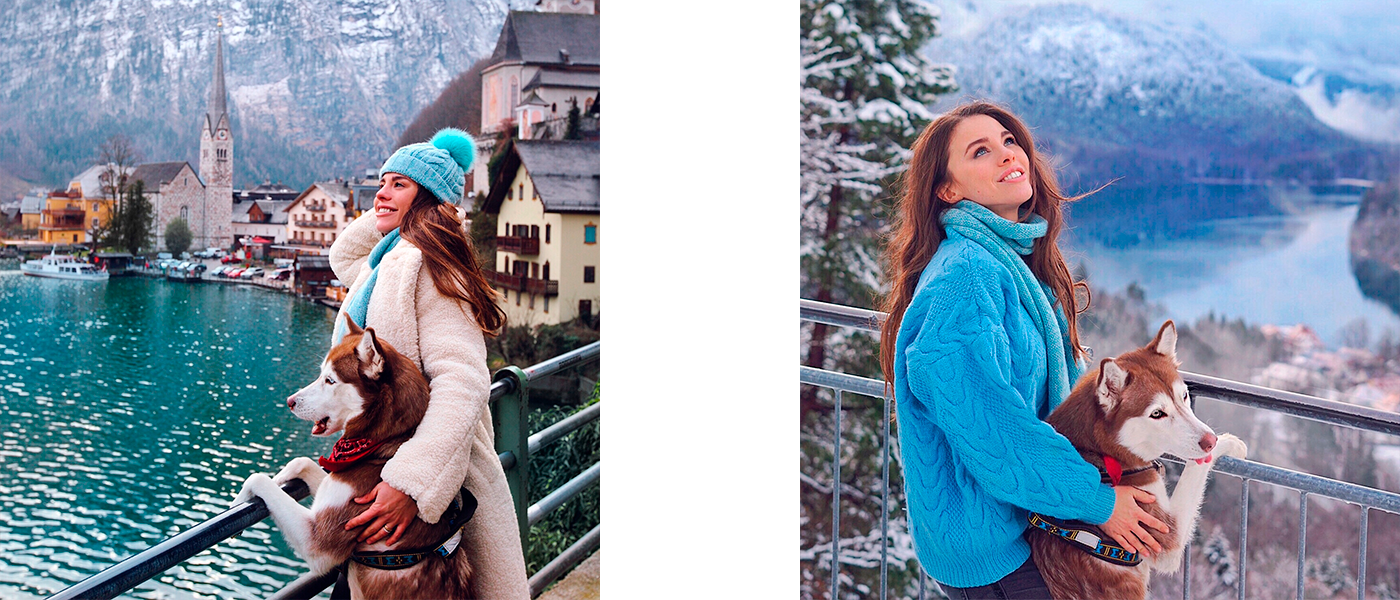 If you're able to rent a car, you must visit Hallstatt. Irina says it's the best place to take Instagram photos and to make some unforgettable impressions.
Did you spot any cool architecture or street art?
The houses on the main street of Salzburg were Irina's favorite architecture she saw. She didn't notice much street art but if you travel to the capital of Vienna you'll be sure to see some.
Fun Fact: Vienna is one of the top places in the world to see graffiti. You'll see why when you visit.
Best way to stay active?
Irina's beloved husky Space helps with staying active. Of course with any dog, especially huskies, you have to keep them active all the time. "In winter we go skiing and in the summer we ride bikes," I've never known a husky to dislike ski trips. As for staying active by herself, Irina sticks to simple stretches to keep flexible.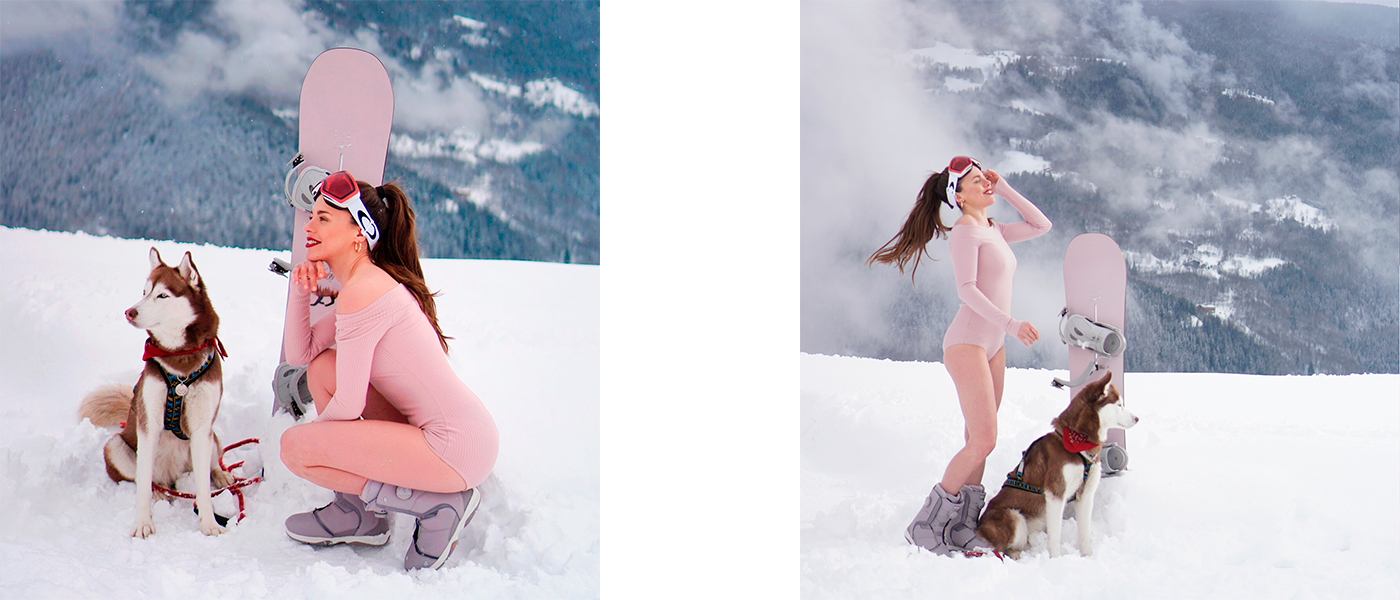 Best place to meet other cool people?
The best places you ask? Ski resorts of course. "I love riding a snowboard, and there are many like-minded people." After a day of hitting the slopes, Irina likes to go to the bar and have a nice glass of mulled wine while enjoying the upbeat atmosphere around her.
What was your favorite place to eat?
Street food is the way to go. Irina sticks to the traditional hot dog cart on a cozy side street or will find a hidden family gem and enjoy some Schnitzel. If you want a cozy atmosphere go to Schnitzelwirt and for some upscale dining head over to Pfarrwirt, both located in Vienna.
Favorite place to stay?
Irina likes to search on Airbnb for apartments or houses when she travels. Her process, "First of all, I look for a cozy design, good price, and then comes the location. Most of all I like the Alpine design, houses with a fireplace and Mountain View's." Follow the process and you'll be sure to find the perfect Austrian stay.