Miami foodies, you're in luck. We're talking with Victoria Gautier @vipig_, who captures the city's most yummy and Insta-worthy dishes. While Victoria might highlight the best of the Miami food scene, we want to highlight the woman herself. Read on to get to know more about Victoria Gautier, along with her best social media influencer tips.
How long have you been actively creating content?
I've been actively creating content since I opened VIPig (my blog) in January of 2018.
Where are you originally from?
I was born and raised in Caracas, Venezuela and moved after graduating from high school. I was only 18 years old at that time. At that point, I moved to Paris to learn French. After a year I decided to move a bit closer to home, so in August 2012 I moved to Miami. A city that's received me with open arms and has seen me grow in these past years. 
Within Miami, where do you love to hang?
I really don't have a specific place but I really like Las Olas in Ft Lauderdale, Wynwood because of its good vibes, and the Design District.
What do you think sets the Miami food scene apart from other cities?
The bittersweet smell of Cuban coffee, combined with Venezuelan arepas in the morning. Getting sentimental about stone crab season, the all-year-round summer vibes and weather are a few of the many things that I believe sets the Miami food scene apart from other cities. Known as the center of mixed cultures, a lot of restaurants in Miami are trying to portray that in their dishes and ambiance. It gives people enough options to choose where to eat, and to feel at home wherever they go. 
Of all the foods you've featured, what's your all-time favorite?
Normally I don't have an all-time favorite food. Usually, I eat what I crave and that depends on my mood at that point. If I have to pick one, I'd have to say the Cacio e Pepe from Sapore di Mare and the Pekin Guck from Tropical Chinese restaurant.  
Name some of the brands/businesses you love working with
I love working with Poke 305, it's not only a local spot, but also the founder is a 26-year-old woman, who inspires other women out there to work hard for their dreams. I also like working with Wateke Foods, which is a line of organic food products and I'm obsessed with everything they sell. Especially their acai sorbets. Last but not least, I love working with RSB Swimwear and Shop Saki because they're also two young female entrepreneurs that have shown how powerful and successful they can become with hard work.
How can local businesses gain more exposure on social media?
Someone gains exposure on social media through engagement with their followers and who is 100% authentic with your content. Show the real you in every post and story you share. That will definitely be reflected and followers will come along to join you in the ride.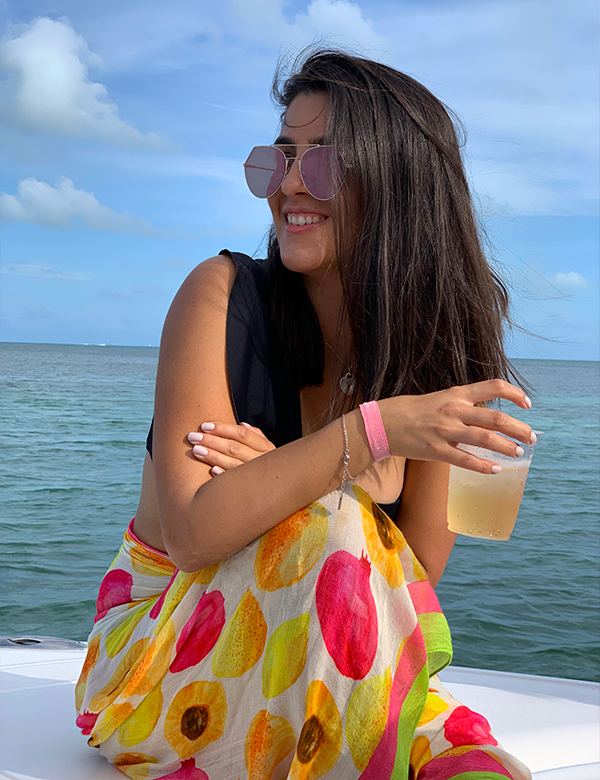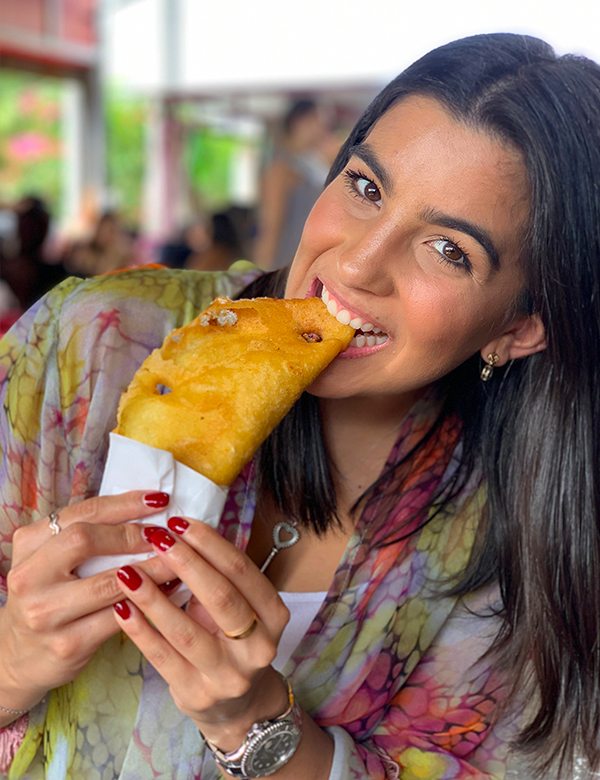 Name your biggest challenge as a content creator in the Miami food scene
My biggest challenge is to reflect through my content the "real me", so people can relate to who I am and in a sense create some kind of bond or relationship. I also think a big challenge is to be original, to think out of the box, so you don't have the same material others have. This gives you some points in the game when people compare you to your competition.
How can creators be better at engaging their audience?
I would have to say always reply to DMs and comments people leave on your posts within 24 hours. Even if it sounds easy it is a challenging task because it is very time-consuming.
Who would you say is your biggest inspiration?
My biggest inspiration in any project I start is my dad. He has shown me all my life to follow my dreams and to work hard for what I want. Success is all about not giving up and setting goals and deadlines to achieve every day.
What's your strongest skill?
My strongest skill is that I'm super goal-oriented, which translates into being super determined and focused on what I want. This also helps me work hard for what I want and never give up until I accomplish my goal.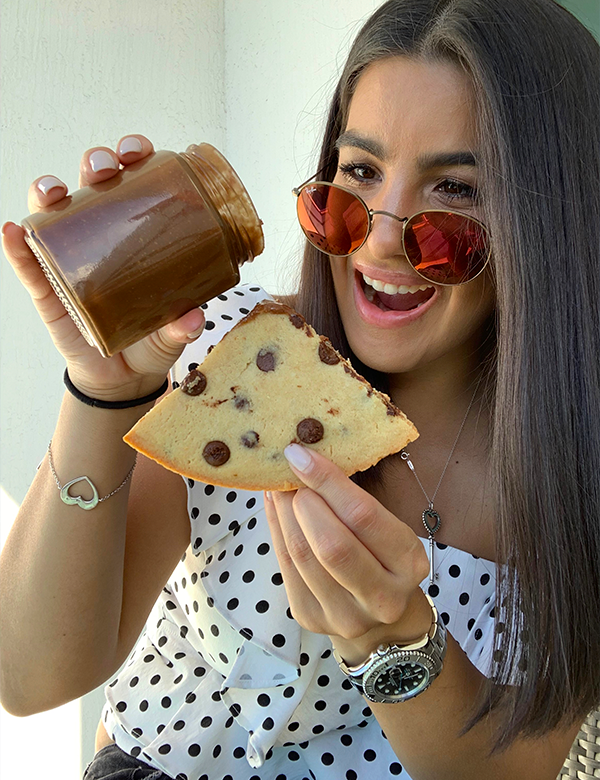 What book has had the biggest impact on your life?
One of the books that's had the biggest impact on my life is The Godfather. You may be surprised, but I read this book in a leadership class during my MBA and you would never guess how much you learn about leadership skills through this book. Don Corleone teaches readers about good leadership – even if he is a bad guy – I really liked this book.
What're some of the equipment you use?
I use my iPhone Xs Max and an LED camera light, which I only use when I have night events.
Any tips or tricks for capturing great food pics?
The secret of capturing great food pics comes down to natural light. Having daylight has a big impact on how good your pic turns out. 
Top 5 Apps:
Instagram

Whatsapp

Lightroom

Photoshop

Canvas
Be sure to connect with Victoria on her Instagram @vipig_
Liked Victoria's interview? Well, good news! We have a bunch of interview with content creators working within the Miami food scene, here!