For some, the idea of moving across the country can be terrifying. But what about moving to an entirely new country altogether? It's an idea that people of all ages have made into a reality. While some may live abroad temporarily, there are others who make it a lifetime commitment. Just as unique as each country is, so are the circumstances of living abroad. 
Who They Are & Where They Are
Stephanie of @joyandjourney and Alexandra of @thewayfaress are two American women who were seeking something new. Stephanie has been living in Mexico for roughly 4 years now, but it was actually a trip to Thailand that changed the course of her life. "I took a one-week trip to Thailand and fell in love with the country and the city of Bangkok so much that I never went home. That kicked off this serial expat life that I've been living ever since." 
Meanwhile, Alexandra was a Washington D.C. lawyer who no longer felt fulfilled by her job. She eventually took the leap of a lifetime and moved to beautiful Bali. "Bali just 'clicked' with me and felt like home instantly. I loved being surrounded by creative entrepreneurs, so when I decided to leave the legal field, I booked a one-way ticket to Bali to figure out my next career step and I've been there ever since!"
For others, living abroad is about seeking out new opportunities. Yulia of @happychoicelife is originally from Soviet Russia and moved to Venezuela as a child with her family. As an adult, she then made the move to the United States. She says both moves were due to the political circumstances of the countries she lived in. "The political situation of the country was my main reason for moving. Same as the first time except I did not have a choice. The first time as it was my parents' decision."
Then, of course, there are job opportunities. Whether or not the decision is by choice, work can also be a big reason why you may find yourself calling a new country home. Major companies like Google, YouTube, and Buzzfeed can offer opportunities to transfer abroad. Many military families are stationed overseas as well. You may also be digital nomad, which means you can essentially work from anywhere, so why not opt for that apartment in Paris?
What Are The Perks?
Living in a new country definitely has its advantages. Both Stephanie and Alexandra agree that getting to know people with different perspectives and backgrounds is one of the best parts of living abroad. 
"I love living in a community where I'm surrounded by people from all over the world. The diversity not just in nationality, but also in world-views, life experiences, and creative vision keeps life interesting. Also, living in Bali is generally just a dream — it really is paradise!" – Alexandra 
"Meeting people with different perspectives is something I would've never been able to do back home. I enjoy immersing myself in the culture, the food, the habits, the way of life." – Stephanie 
But What About The Challenges?
It'd be naive to say that living somewhere new – especially a different country – would be a walk in the park. While the benefits are worth it, the experience certainly comes with challenges. For Yulia, the biggest challenge was the most obvious: adapting to a new place. "The adaptation to the new culture, new customs and new people I would say is the hardest part." New cultures, customs, and people can certainly take us out of our comfort zone. Change takes time and it's not always easy. 
Then, of course, there are the loved ones you leave behind. This was the most difficult part of living abroad for Alexandra. She opens up about missing family back home. A very real thing that many who move away have to reckon with. "The most challenging part is being away from my family. I'll generally just go home once a year for Christmas time, and we'll try to meet up somewhere in the world once or twice the rest of the year, but it's not nearly as much time with them as I'd like."
Meanwhile, Stephanie discusses the more logistic challenges of moving to another country. "Bureaucracy and government stuff, like anywhere else. The DMV isn't fun in any country." It's good to know that some things – like the stress of the DMV – are always universal.
The Advice We Should Know
If you find yourself dreaming of living somewhere else, it's always good to seek out advice from those who've done it. When asked what advice they'd give to someone considering the big move, all three women had important words of wisdom to share.
Yulia reminds us that you have to fully take in the experience. "You have to embrace it as a new exciting experience and look at it as a new adventure. Be open and explore, meet people and learn their culture, never compare and don't resist, make it your home."
Part of embracing your new home is finding people to build a community and friendships with. This is something Alexandra insists all newbies should do right away. "Whether it's a running club that meets twice a week or a church or whatever sounds interesting to you, the sooner you can find some consistent community of like-minded people, the sooner you'll be able to feel settled in & healthy in your new home."
As for Stephanie, her advice is simple and to the point: go for it. "They should just do it. It can be hard, it can be lonely, and it's a constant process of rebalancing, but it is so incredibly worthwhile and enriching."
Oh, The Stories You'll Tell
Despite any challenges that come your way, you will inevitably have some incredible stories to share about your time abroad, no matter how long it is. Naturally, I couldn't resist asking Stephanie, Alexandra, and Yulia what their coolest living abroad stories were.
"I moved countries twice and I moved within those 3 countries and traveled a lot. So if I have to pick up one moment it would be that moment when you start feeling "this is your country." That moment when you become one with the community and say: this is my country, it takes time but when it happens it is the coolest feeling." – Yulia
"I took a long bus trip to a tiny town in Cambodia to see a bamboo bridge that is built every dry season and washed away every wet season. I stayed in a couple's no-name guesthouse who did not speak English. It was a pleasant and very peaceful trip, but when I got back to Phnom Penh and tried to check in to the guesthouse there, I realized that I'd left my passport under the pillow in the guesthouse in the little riverside town. The guesthouse workers in Phnom Penh called around to the little town, but the particular couple I'd stayed with didn't have a phone. Finally, we got in contact with a lady who went searching from place to place, for hours, to see if she could figure out where I stayed – and she did, and found my passport. When I arrived back in the town to collect it, she refused to take any money and insisted that it was her pleasure to help me. I don't know many people who would take it upon themselves to go door to door asking to find a stranger's passport." – Stephanie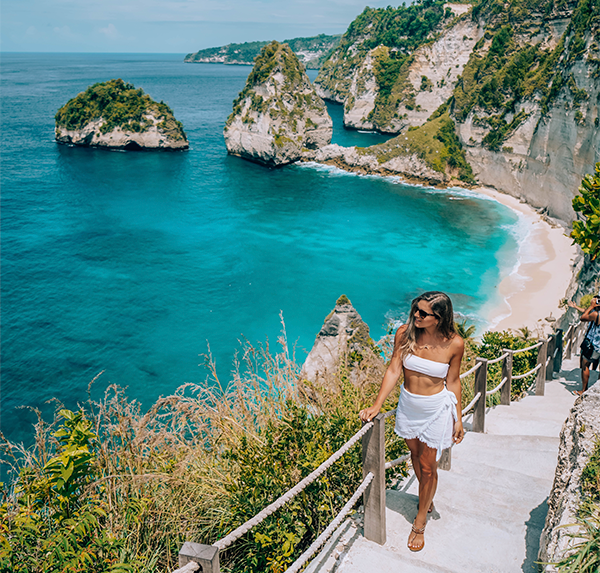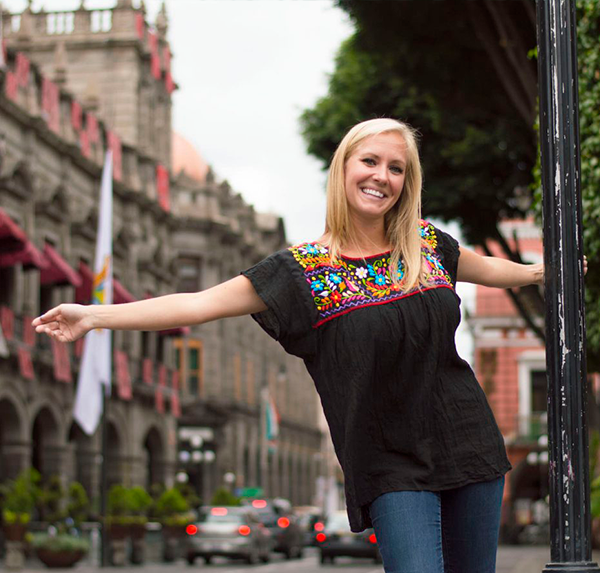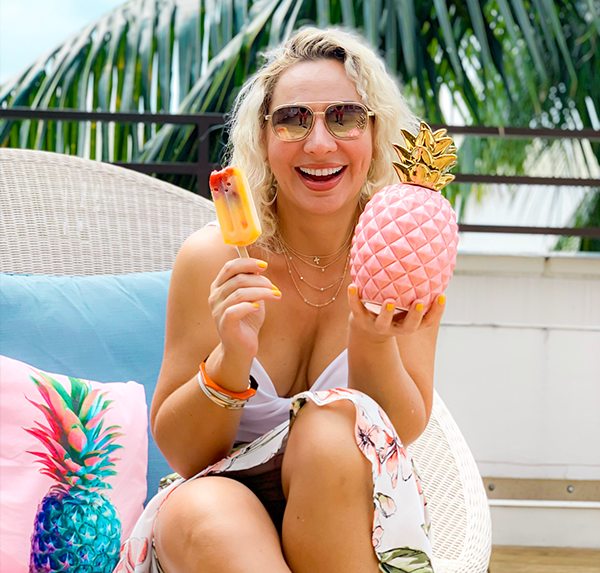 "I don't think I can pick just one "story," but living abroad has opened up so many amazing work/travel opportunities! I've been able to join last-minute content creation projects to Morocco, Java, and Venice. Not to mention I've been able to plan the most incredible "visa run" trips to Myanmar, Singapore, and others. Generally living abroad just frees me up mentally/financially/otherwise to make these kinds of decisions for my life, to be more location independent with my work, and to be open to whatever crazy new opportunities come my way."  – Alexandra 
In Conclusion
When it comes to moving to a new country, remember this one magic word: research. Do the homework. Sure, you might fantasize about living in the Irish countryside – or maybe that's just me – but you have to make sure you know what you're getting into. If it's a country you've never been to before, take a trip there first. You may find it blows you away or isn't at all what you thought it would be. Also, consider whether or not you want to live in a big city. Here in the United States, life in LA or New York is considerably different than the smaller towns of the Midwest. Take all the things that are important to you and fact those into your decision.
No matter the reason for moving, living in another country can enrich your life in many ways. It won't always be easy, but if there's one thing Stephanie, Alexandra, and Yulia show us, it'll definitely be worth it.