When it comes to travel, Bali is the dream locale at the top of many traveler bucket lists. Sure, there are beaches whose beauty is almost other-worldly, but there's much more to experience. That's why we've enlisted the help of a Bali local and content creator Alexandra Saper of @thewayfaress for an insider's perspective. Read on for our exclusive interview with Alexandra. The Bali you thought you knew just got even more exciting.
Any good art to see or things we must do?
Museums aren't very common in Bali, but the island itself is a piece of art! Most first-time visitors will head to attractions like the Monkey Forest in Ubud, the famous Tegallalang Rice Terraces, and the Ulun Danu Beratan water temple.
Don't leave Bali without experiencing the simple daily luxuries of this tropical paradise. Spend at least some nights watching the sunset from the shores of Berawa Beach or the cliffs of Uluwatu, coconut in hand (bring your own reusable straw to cut back on single-use plastic waste!). You can get a Balinese massage in most spas for around 7-10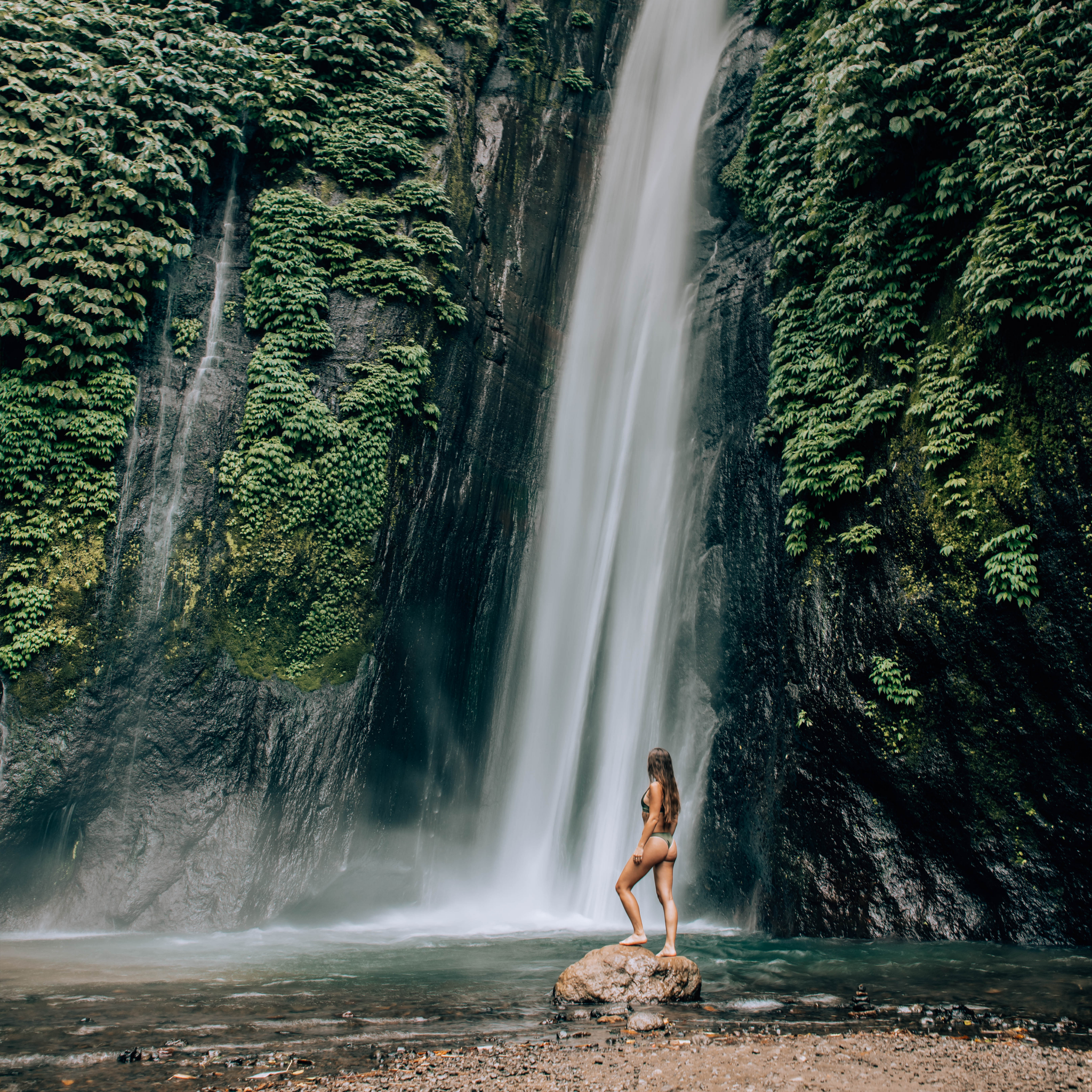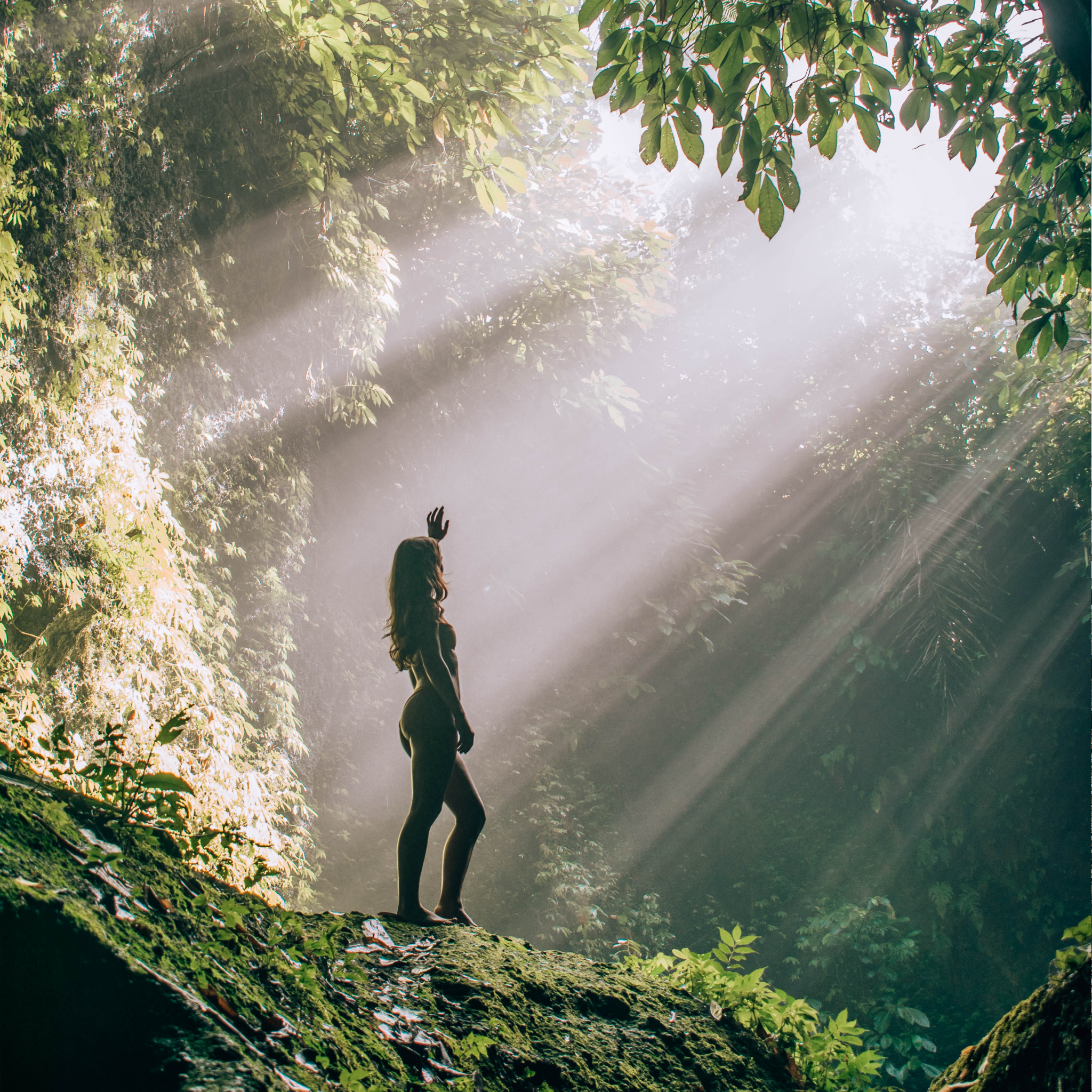 USD per hour, you'd be crazy to not take advantage of that. The food is unbeatable — healthy, fresh, delicious, and Instagram-worthy dishes, generally for around 5-7 USD per meal.
Obviously, you can't leave Bali without visiting a waterfall. Alexandra says she recommends heading to "Munduk in North Bali to chase some less touristy but still beautiful waterfalls." Go earlier in the morning to avoid any crowds and have the place to yourself.
Finally, a sunrise volcano hike up Mount Batur. Overlooking the active Mount Agung volcano is an unbeatable experience. Alexandra recommends this to anyone even thinking about visiting Bali!

How To Stay Active
The Bali community is generally very health-conscious and active, which Alexandra and we here at ARTRPRNR love. She has a gym membership at Finn's Rec Club, which she says is, "A beautiful facility with tons of classes, a lap pool, a co-working space, and a cafe/restaurant." The membership also includes access to a beautiful beach club in Canggu!
There are tons of other big gyms or smaller studios that specialize in functional training, Crossfit, yoga, pilates, boxing, or other activities, scattered around the tourist/expat neighborhoods of Bali. Most of these gyms and studios offer day or week passes for travelers who are just passing through the island. Or, nothing can compare to a run on the beach at sunrise or sunset!
       
Best place to meet other cool people?
With so many travelers and expats in Bali, there's a vibrant social scene with tons of friendly, welcoming people. Alexandra's favorite way to meet people is at the gym or co-working spaces. Even striking up a conversation with someone near isn't off limits to her. 
Beach clubs in Canggu, Seminyak, and Uluwatu also tend to be very social places. People spend the entire day lounging in the sun, sipping cocktails in the pool, and hanging out with others. Alexandra said she's, "met tons of people during afternoons at beach clubs!"
What was your favorite place to eat?
When it comes to food it's hard to decide sometimes. Alexandra said, "Choosing my favorite restaurant in Bali is like choosing a favorite child." That's a big deal. Bali has some of the best food she's tasted on the planet. It's all made with fresh, healthy, clean ingredients, and prepared to look like a masterpiece. These dishes are usually in some really artistic & stylishly decorated cafes and restaurants.
"For breakfast," Alexandra starts, "I love the breakfast tacos at Quince (Canggu) or smoothie bowls from Nook (Umalas)." For lunch,  she enjoys the matcha pumpkin veggie burger at Matcha (Canggu), a pita pocket from Falafel Temple (Canggu), or a spread of tasty vegan Indonesia food from her favorite "warung" called Oma Jammu (Canggu). You can't skip dinner! A pizza at Da Maria (Seminyak), curry and tuna tartare from Batik (Seminyak), or a giant healthy salad from Peleton (Canggu).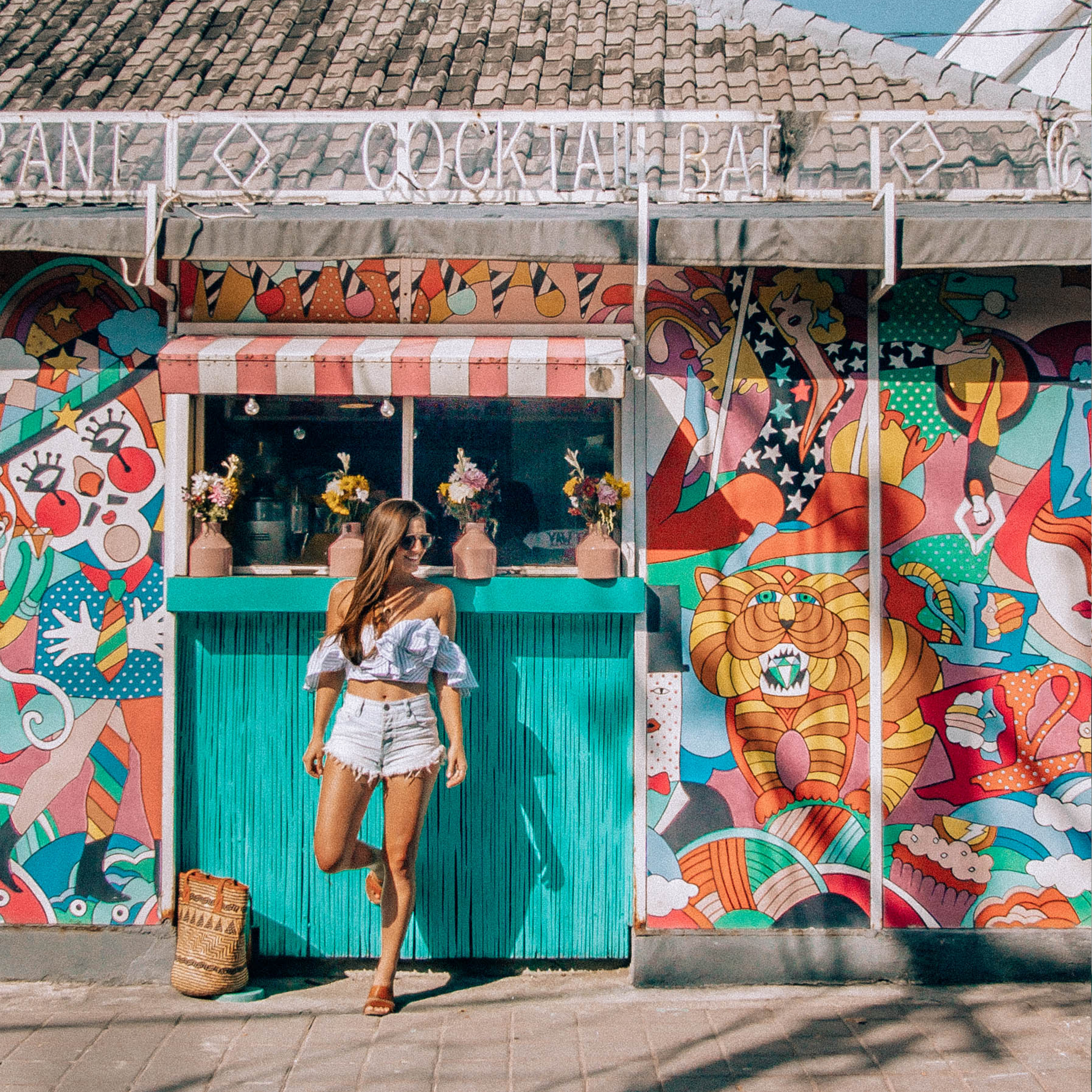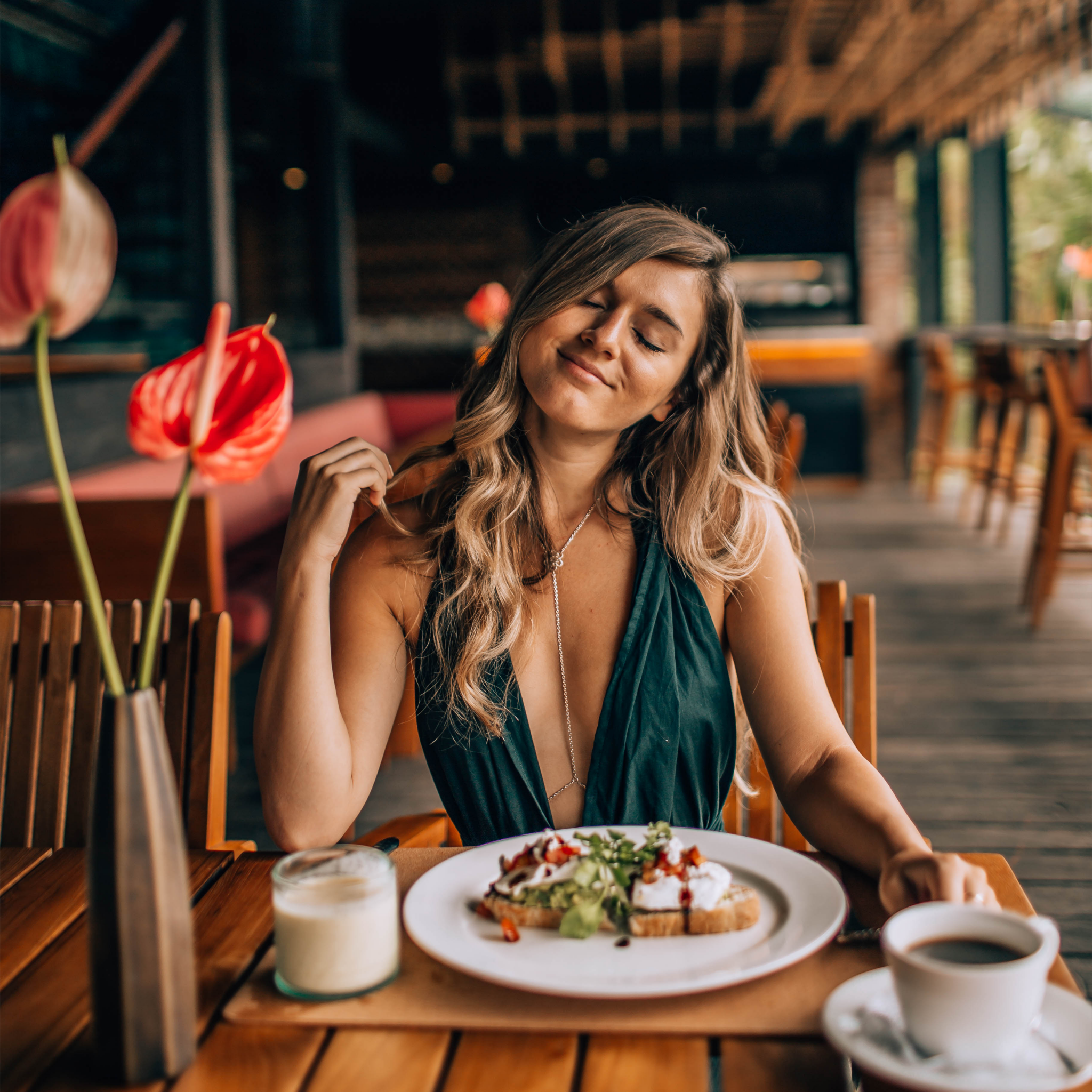 Each of these restaurants has "chill, very 'Bali' vibes," Alexandra explains. Featuring simple yet stunning interior decor or airy outdoor patios. Most are quite casual, with the exception of Da Maria and Batik which are more like proper sit-down restaurants. Even though she isn't vegetarian or vegan, Alexandra finds herself eating that way in Bali. She admits she will occasionally down an entire Margherita pizza from Da Maria. "Life's about balance."
Honestly, Seminyak, Canggu, and Ubud are absolutely filled with stellar restaurants and cafes. You'll have no shortage of delicious, healthy, fresh foods in beautiful spaces, generally for under around 5-7 USD per meal.
Where To Stay
Like most other travelers, Alexandra loves to rent out private villas on Airbnb. "Because you can find some stunning places in secluded places." As for hotels, she loves the Chapung Sebali in Ubud. "It's this incredible property that meshes traditional Balinese design and architecture with modern Scandinavian elements." Who wouldn't want to stay at a place like that? The private villas are the utmost luxury while still making it all feel simple and connected to nature. You can also get an amazing view of the jungle from here.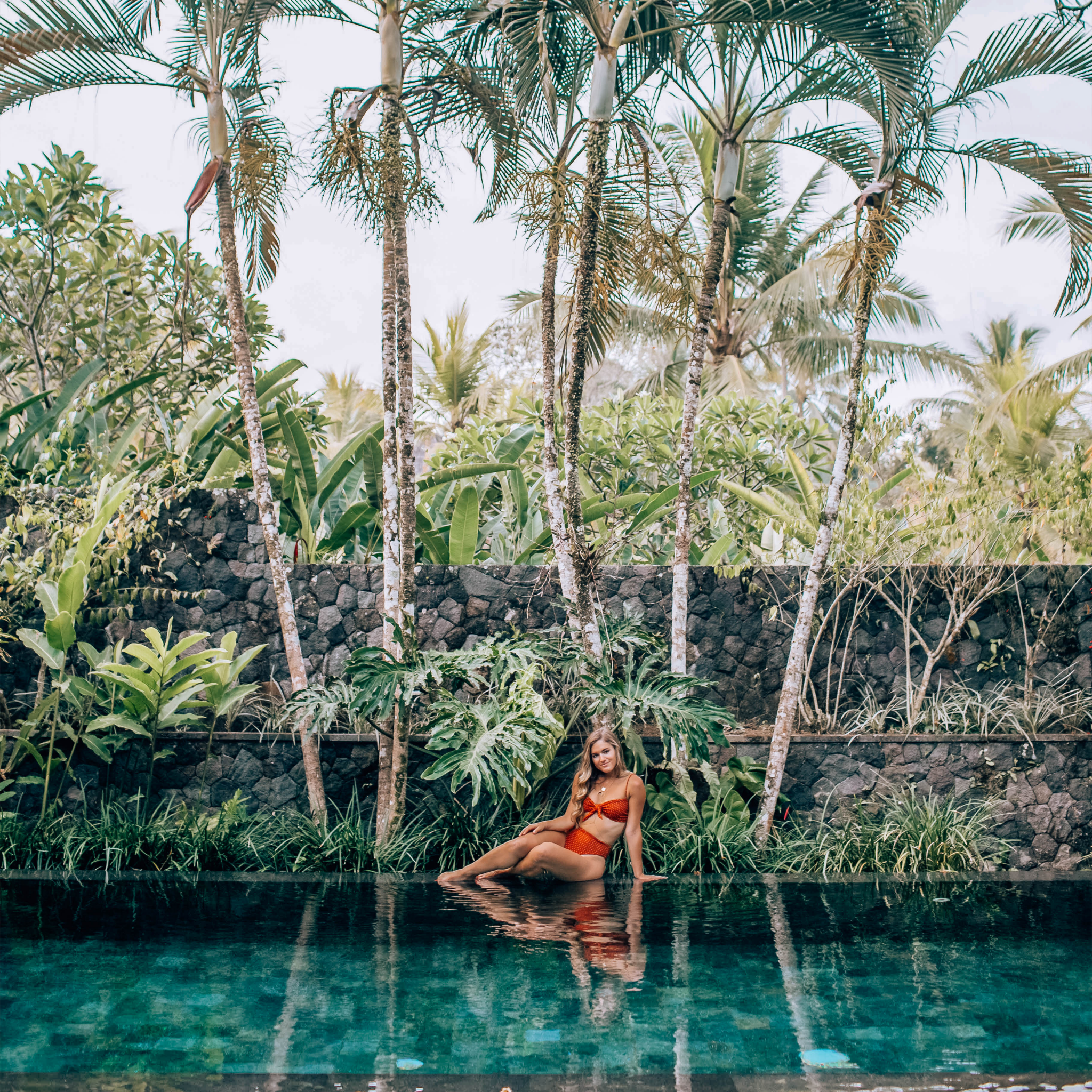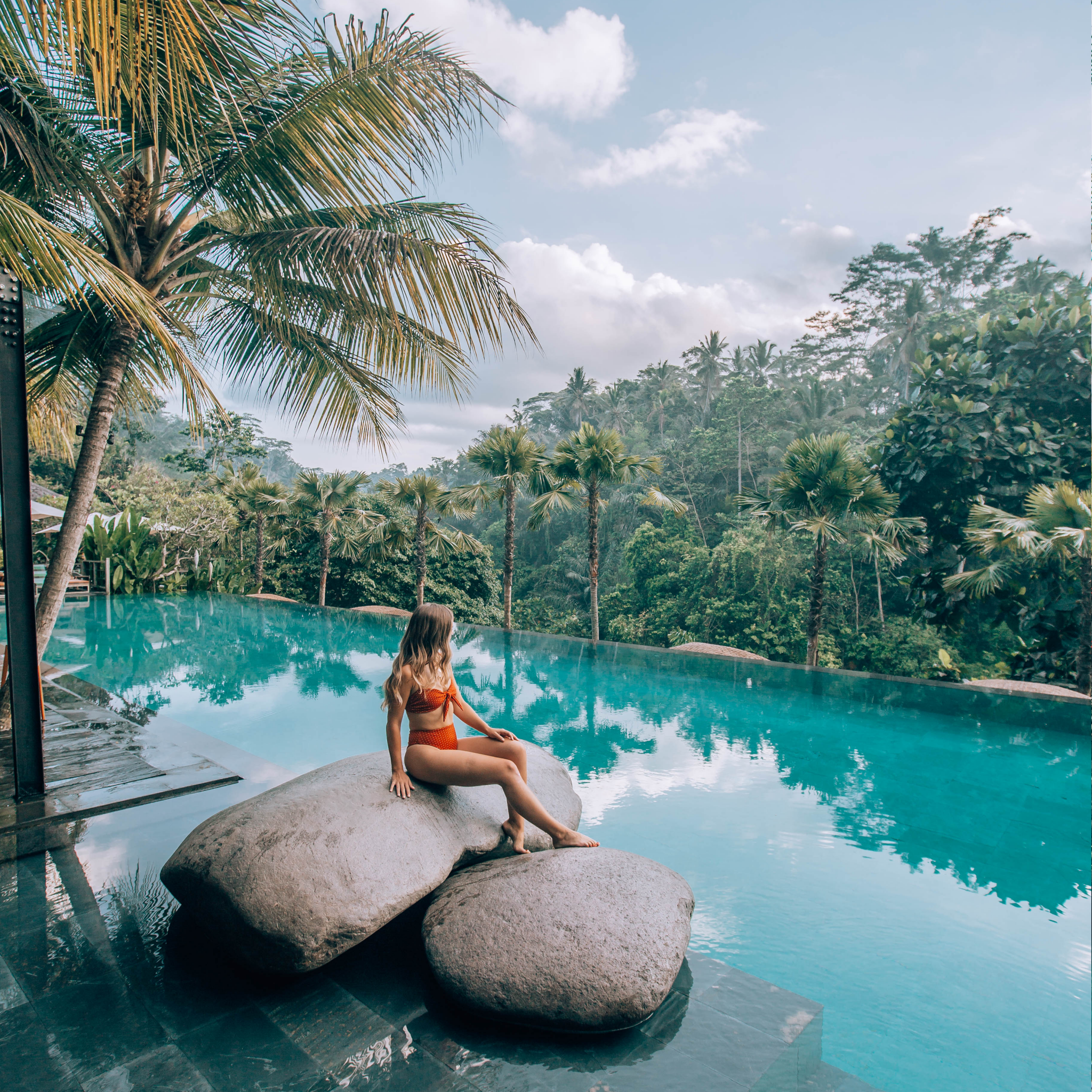 All of the other facilities at Chapung are also spectacular, from the massive infinity pool to the delicious Asian-Mediterranean fusion restaurant, to the holistic spa, to the prettiest semi-outdoor gym she's ever seen. It's the perfect retreat from the chaotic Ubud center or even some of the more touristy towns in the south of Bali.
Be sure to follow Alexandra's travel adventures in Bali and beyond at thewayfaress.com