Dani Zighelboim and her brother Mike came up with a crazy idea to load their suitcases with coconuts from El Salvador and smuggle them into the US. Through their Instagram success, they have been able to partner with the most prestigious luxury hotels and restaurants including Ritz Carlton, Soho Beach House, Fontainebleau Miami Beach, among many others. Building on their brand's success, they recently launched their own rum, of which she always keeps a bottle handy so if you run into her, be sure try some, you will want to keep the bottle.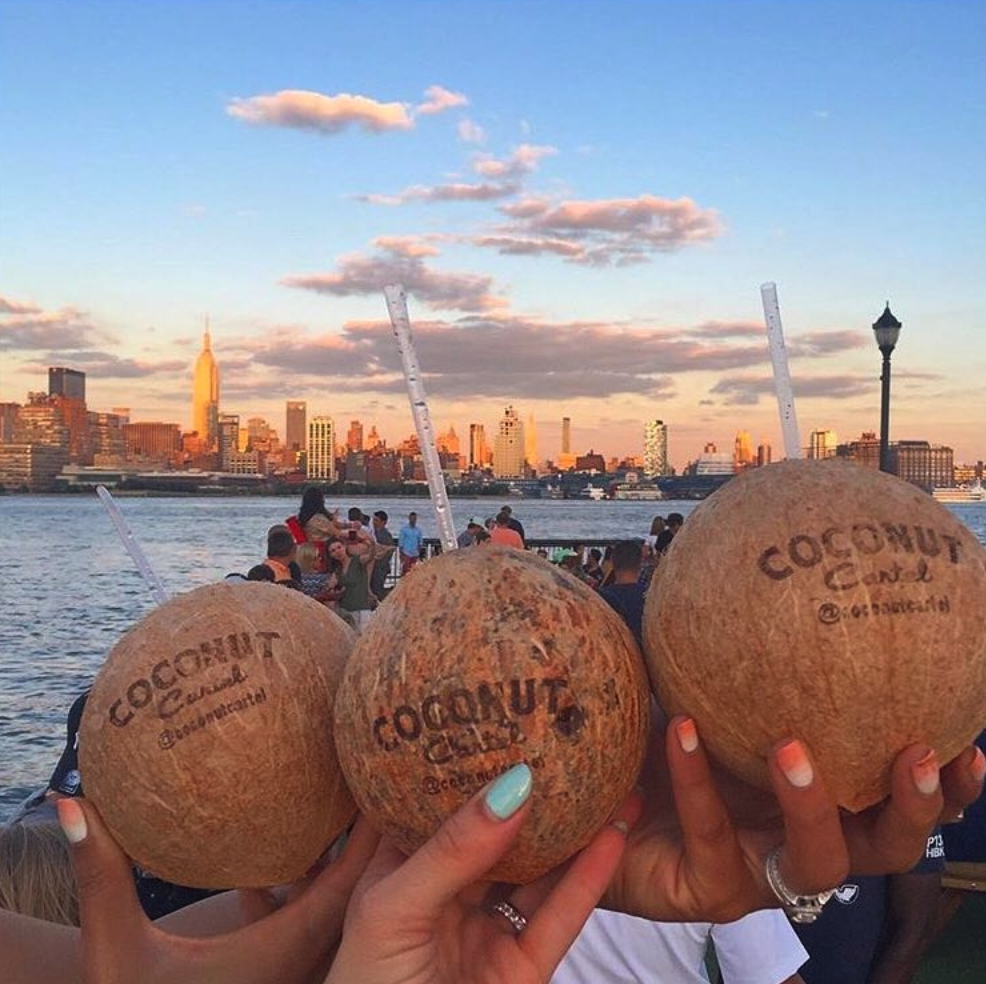 Tell us about the moment you decided you are going to start a coconut business?
It was around 2013, at the time when coconut water was starting to become very popular. My brother and I happened to be in El Salvador visiting my dad, it was a hot day and our friend gave my brother a fresh coconut. A lot of people don't know this but coconuts have a thin membrane at the top that you can poke a hole through to get to the water. The taste was so refreshing and the presentation so beautiful, we wondered why we did not get to experience this back home in Miami. On that trip,
From there we hatched this idea that maybe we can start a business selling these fresh coconuts. So we filled up our suitcases with coconuts and smuggled them back into America. We were the first ones to brand coconuts, then the trend just blew up from there.
Did you have any business experience prior to this?
None actually. I was in business school at the time and my brother worked in the events industry but nothing major like this.
You bring a few suitcases of coconuts into Miami, how did that become a real business?
We were getting tagged and mentioned in posts on social media left and right. People actually wanted to be featured on our page on the beach with their coconuts. The amount of attention we were getting on Instagram really helped launch us into becoming a recognizable name and then repeat orders. A really big step for us was when we were selling to The Soho House in Miami Beach. Celebrities were there all the time and my brother formed this relationship with Drake. Anytime he's in Miami we get him a crate of coconuts or some rum.
As far as growth, what was the biggest challenge transitioning from smuggling suitcases and selling out of the trunk of your car to where Coconut Cartel is today?
The supply chain was probably our biggest challenge. First, we had to find coconut farms that only utilized the palm trees for shade and not the coconuts. They would have no use for them so we would go in and convince them to sell them to us. We'd have to go in ourselves and harvest everything. It got really hard at times, managing a team of 30 remotely wasn't the easiest thing in the world.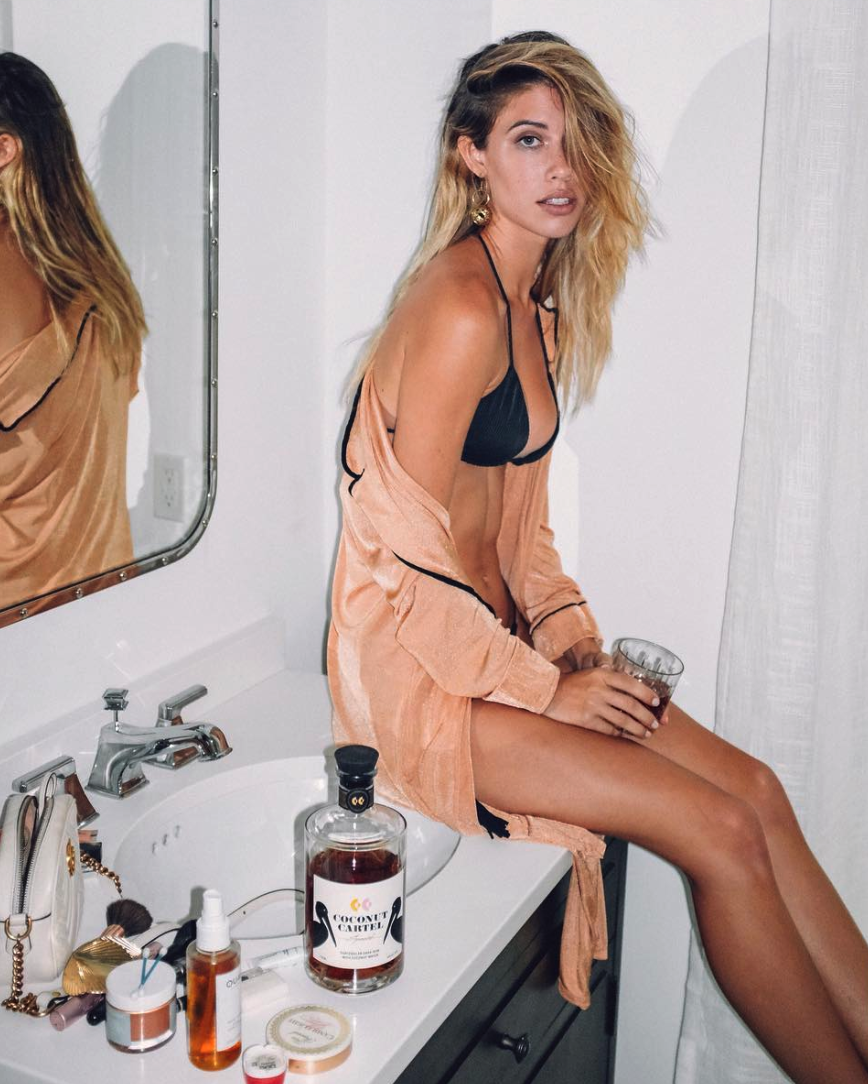 What's the difference between coconuts here in Miami and the ones from El Salvador?
The issue with coconuts here started in the 1970s when lethal yellowing was a huge problem. Today, there is no uniformity in coconut farms which makes it difficult for harvest. Sometimes they're sweet, sometimes sour, sometimes there's no water in them and you can't sell them at all.
Another thing is the breed of coconuts in El Salvador, they're what's called a Panama tall. This species has a lot of meat and a lot of water in them. They were planted about 60 to 100 years ago by Almond Joy. It's kind of like wine, it all depends on the breed.
How many states are you in operating in right now?
We're limited in terms of where we can go because of the perishability. We made it all the way up to Montauk. Now we have a local partner here in Miami, he handles everything from the harvest to the final product. The next step for us was to come up with something that had the same flavor profile but wouldn't go bad as quickly. We had two options: bottle the water or make it into a spirit. As you can guess, we decided to go with the spirit and that's available in Florida, New York, and California.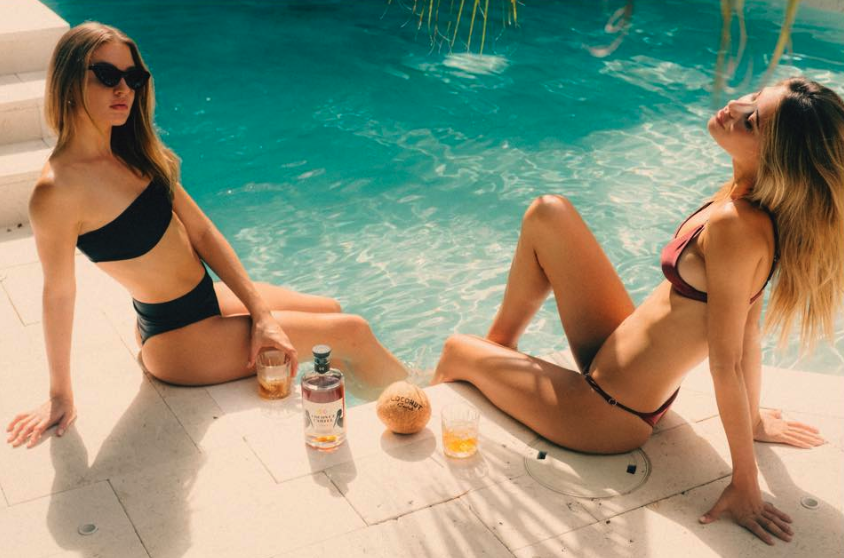 What did it take to create a rum from scratch?
We had a really rough time in the beginning. Once we decided that's what we were going to do, the next two years was spent tasting different Guatemalan rums all at different ages. Once we picked the age we liked the next step was adding the coconut profile to it without it tasting like something else. It took about a year before we found the perfect combination.
That's all just one side. There was a whole design side to all of this too. It took about 8 months for us to finalize a design between my brother, myself and a few designers. We wanted to celebrate Miami and it's history but not make it seem cheesy.
In any business, you're bound to have mistakes, what was a lesson you learned from one?
I would say take care of yourself first. I was fresh out of college when we jumped into this and I let myself burn out too quickly. When you burn out you tend to let people influence you and your decisions. I never make decisions on the spot anymore, I like to sleep on it and really think about it.
Speaking self-care, how do you keep up with your personal wellbeing?
I know it's trendy but I believe in practicing yoga and meditation. It really helps just keep everything balanced. My fiance and I will sometimes do intermittent fasting and that also keeps us really healthy.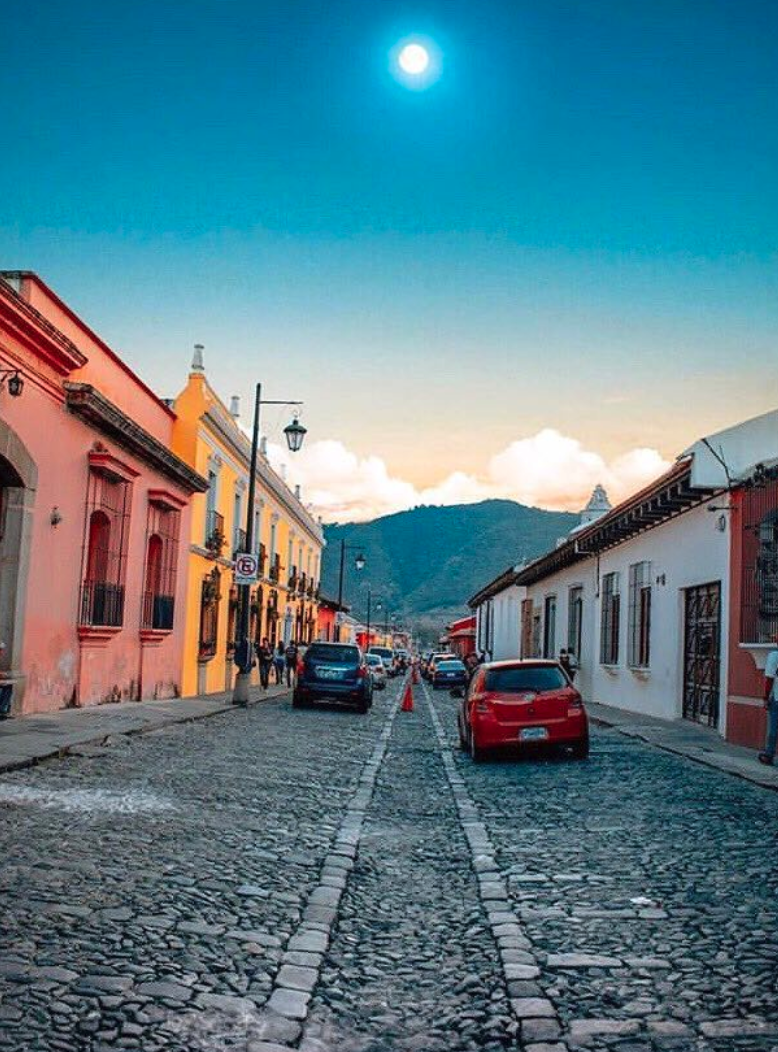 What do you consider your strongest skill as an entrepreneur?
I've learned to turn my anxiety into sort of a superpower. I can multitask better and really think about all the aspects of the business. I had to do everything myself from the beginning, so I've learned to be a jack of all trades.
What's your biggest challenge?
Probably accepting when things go right. When things go right all I can think about is what might happen to make it all go wrong. So I'm learning to deal with that better.
How is it being a co-founder and business partner with your brother?
We are at totally opposite ends of the spectrum. I'm an organized type A, and he's the unorganized social butterfly. Being different people really helps us to come together and work as a team, plus we have our family helping us along the way. It also makes communication easier because we can say it straight to each other and not worry about hurting each other's feelings.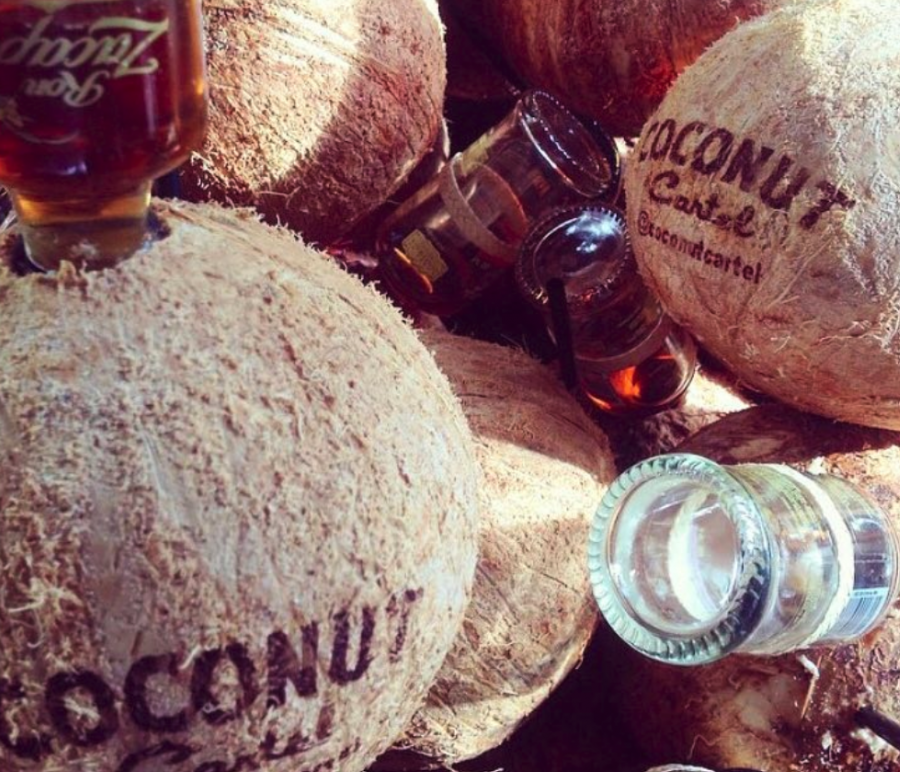 How do you feel being based in Miami benefits or challenges a startup?
Raising capital is definitely a challenge. Anyone who's an entrepreneur here can tell you that. We had to go to either New York or California in order to raise the capital. The benefit of Miami though, is that people are willing to hear me out here. I'm a local so others are going to want to try my product as opposed to someone across the country. It's really a neighborhood, word of mouth kind of thing.
Did people from New York and California take you more or less serious being from Miami?
Most people we raised our capital from tried our product while in Miami, so when we went to them they were right on board. People from New York and Cali like to take risks. If they love your product and can add some value to it, they're willing to invest in just about anything.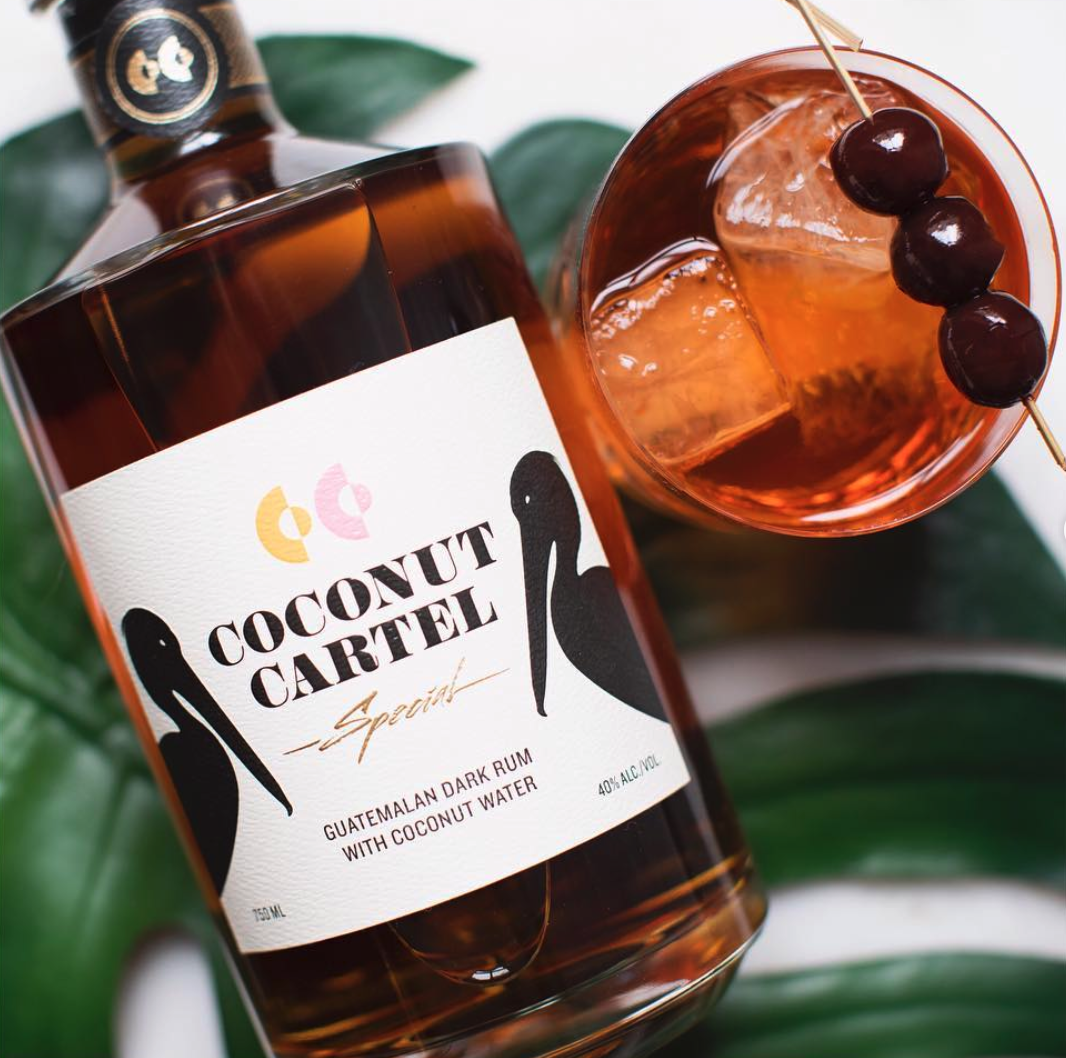 Social media is such a big part of businesses today, what are some of your tips that you can share?
With the coconuts it was easy, with our rum it's a little harder because people don't just walk around with a bottle of rum in their hands. For us, it was all about brand positioning. We wanted to convey this sexy brand so we made our Instagram reflect that. It's all girls on the beach, coconuts, and rum. For any brand, positioning and where it's at is a really important part.
The culture in Latin America is a lot different than it is here. There you buy a bottle with your friends and just drink it, here you don't do that. What we try to do is promote it so people will buy the rum and just drink it. Whether they're with friends or on a boat.
What's the best advice you've ever received?
When I interviewed my best friend's dad in college, he said that even when you don't have anything, be generous. When he was backpacking through Central America he would make money by taking polaroids of people then give that money away to someone who needed it more than him. My brother is very much like that, he'd give you the shirt off his back if you needed it.
"Even when you don't have anything, be generous."
What book are you currently reading?
Right now, I'm reading Andre Agassi's autobiography. With big names, you don't necessarily know what's going on behind the scenes, so it's great to read about what they're going through. I love memoirs and autobiographies because you get to see behind the curtain. It's one thing to think about your own struggles but when you read about other people and their struggles it gives you that extra motivation to keep going.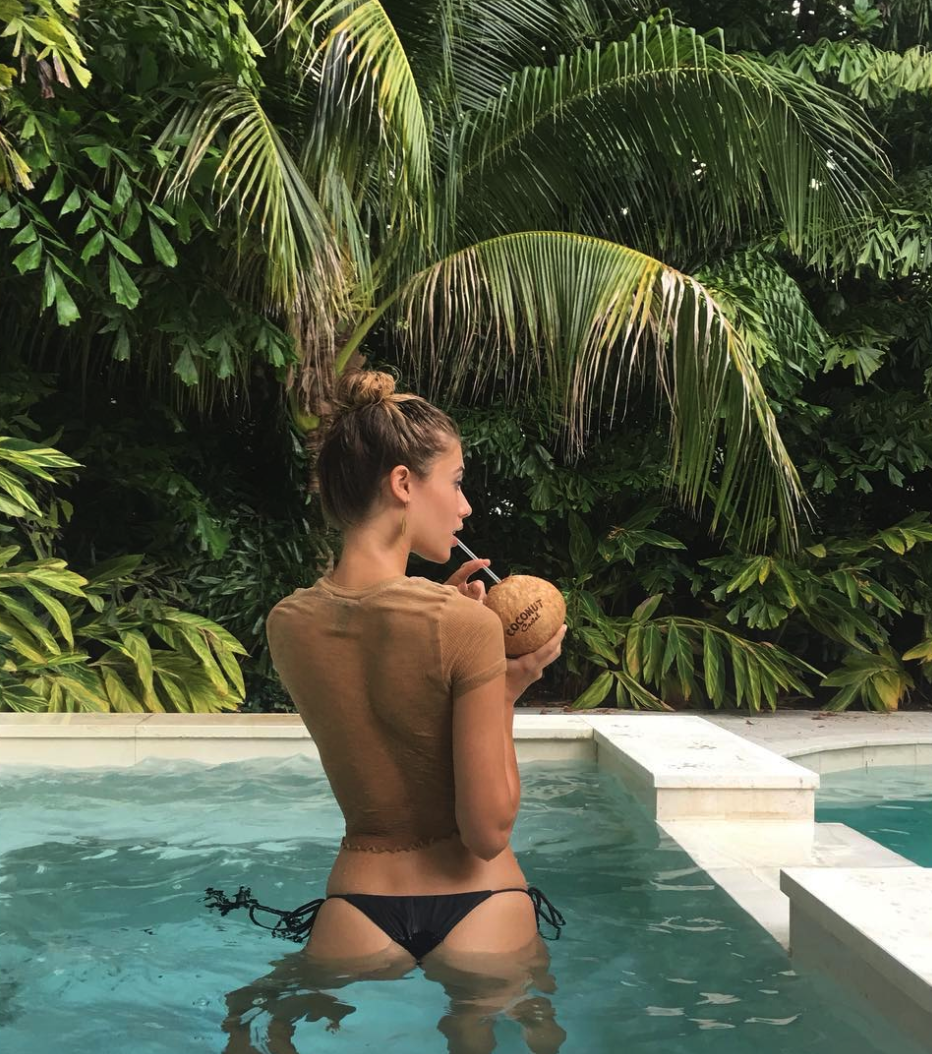 Are there any apps or programs that help you manage your business or day?
I'm a big calendar user, I even put reminds to email people back in there. Insight Timer is something else I use to chill out and meditate. Instagram is a huge one but that's more of my brother's thing.
Lastly, how do you define happiness?
I believe being at peace with where you are and not feeling like you need to run somewhere else is how you find your happiness. I've never been happier than I am now living in Coconut Grove. It was always, 'I can't wait to finish this so I can move here', and now I'm here.