Lyena Strama (@misslyenastrama) is more than just a fashion model. She's an amazing strategist and has great insight into the stock market world. Being a full-time fashion model isn't easy as it is, but add to that a whole personal brand and you've got chaos. No one handles it better than Lyena. She gave us a considerable amount of industry tricks for the fashion industry, as a content creator and in the finance world. Who else has done that?
How long have you been actively creating content?
I've only been actively creating content for about 8 months. 
Where are you originally from and how long have you called Miami your home?
I moved to the US from Poland actually! I grew up on a small farm just about 15 minutes away from the border of Slovakia then my mother and I moved to New York. Miami has been my home for a year and a half. I live out of my suitcase pretty much between NYC, Miami, and LA. 
Where is your favorite place in Miami to take visiting friends?
Haha, please do not judge me on this one but this place called E11EVEN. I love to take my friends out dancing and to have fun to fun music and that place provides that. It's a 24-hour burlesque show/club place. For a good dinner, I take them to Katsuya. They have amazing appetizers and dinner menu that's not through the roof prices. 
What are some of your favorite local brands/businesses that you worked with?
Local brands that I worked with would be Military Hippie! They're a super fun, girly brand based out of Del Rey Beach! This one is not really local, but it took place in Miami. Walking for the D&G fashion show. That was AMAZING. Also, the brand Maxime. We shot in Virginia Key for a few days so that was local but not really a local brand. 
What would you say is your favorite part about working in the fashion industry?
My favorite part about working in the industry is constantly meeting new people. Every job I book or photo shoot, I'm surrounded by new creatives and I personally love it because I develop a lot of valuable friendships that way. Whether it be with another fashion model, photographer or stylist.
How can local businesses gain more exposure on social media?
Giveaways at a store's location under the condition that the person who gets the give away posts on their Instagram and tags the company. That's the best way I've found. If you're at a store, people are wanting to come in and meet you and see what the giveaway is about. It's not only good pr for the store, but you get to connect with people face to face, then later on social media. 
Tell us your biggest challenge as a content creator?
My biggest challenge as a content creator is to constantly get new content. It's time-consuming. Organizing a photo shoot or a video shoot takes a lot of effort and time. You put in all these hours and you can maybe do 2-3 posts for the photos and 1 post for the video. So definitely coming up with creative ideas & getting big brands to collaborate on these ideas is a challenge.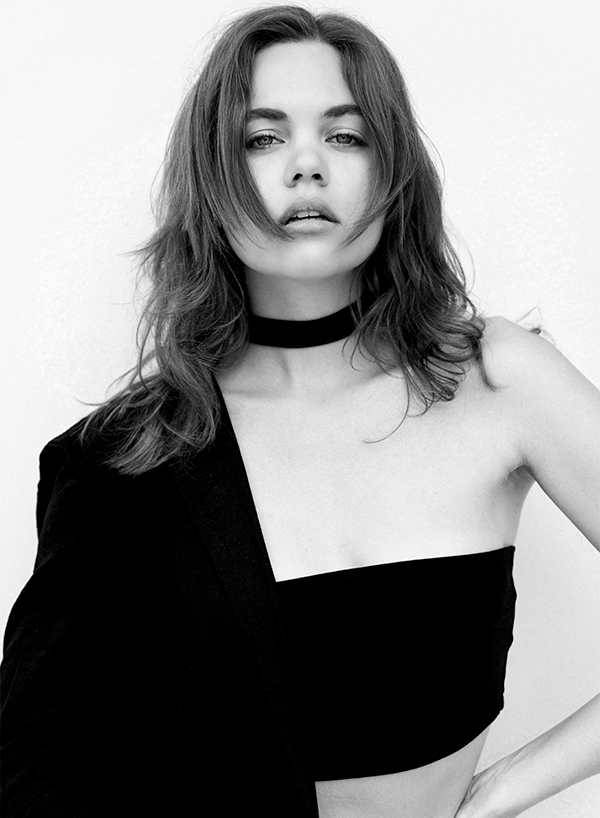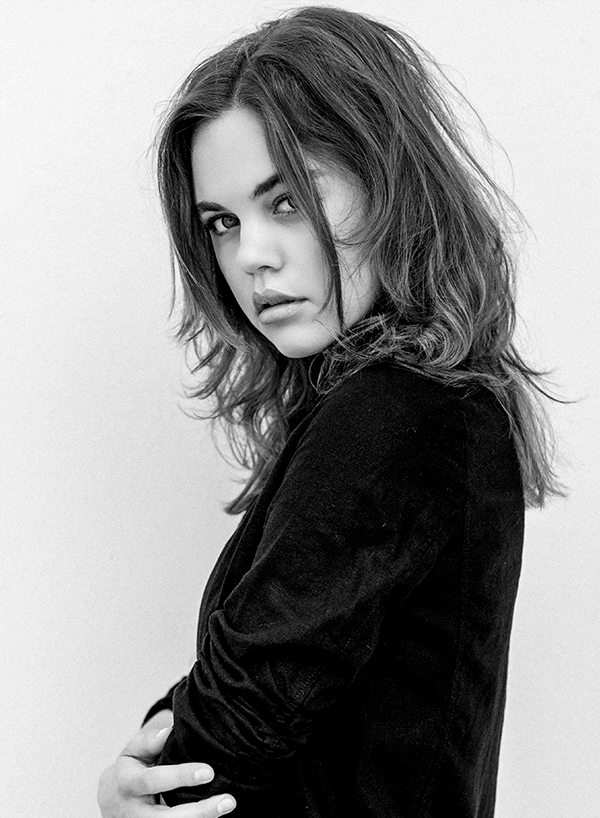 How can other content creators better engage their audience?
Honestly, post funny memes of yourself and your friends. Let us get to know the real you. It helps. We're all human at the end of the day and if someone can relate to you, or get an idea that you are not this "famous unreachable person," they will spread the word & keep coming back. 
Who is your biggest inspiration?
I have two. My father is one and the other is a friend of mine from college. Both of them show me that anything in life is possible. Whether you want to be a fashion model, a lawyer, a day trader or an owner of a business. If you really believe in something, go after it. Don't take no for an answer, fight for what you believe in and want. Finding a passion, and performing it every day, that's living. 
You've done TONS of photoshoots, but which one has stood out to you the most?
The photoshoot that stood out the most to me was actually a recent one I just shot in NYC with Jeff Kravitz. I've never clicked so well with a photographer as I did with him. We're already planning our next shoots and projects! Also the photos we captured that day were phenomenal.
Tell us your strongest skill?
My strongest skill would be that I'm very outgoing and I can connect with people very easily. I'm like a chameleon! Give me a shy person, we'll be friends in 5 minutes. Give me a party animal, we'll be taking shots in 3. 
Out of all the books you've read, which one left the biggest mark?
The book that has the biggest impact on my life is "The Intelligent Investor" by Benjamin Grahm. Some might think it's boring but it has a ton of useful information about investing wisely. 
What equipment do you use?
I use a Nikon camera D3400, my iPhone 8 plus & natural light (can't beat it). 
Top 5 apps
INSTAGRAM! Rated number one haha

 

SPOTIFY

 

THINK OR SWIM

 

GOOGLE MAPS

 

UBER

 
Anything else you are currently working on that you would like to share?
I'm in the process of creating and developing a website along with a few social media accounts to educate models on how to invest their money in the stock market.
I'm a working fashion model myself and I quickly realized that there are months where you work non stop & then there are weeks & months where you don't have any jobs. But you have to eat and pay bills right? Being a full-time model makes it hard to get a regular 9-5 job because you have to be available all the time. You never know your schedule.
So I quickly had to find an outlet where I can you know, generate an income, and for me, it was the stock market. I have a passion & a lot of love for it and I really want other models to have the ability to elevate their life by perhaps going down the same route I have. Just a fun idea. 
As a fashion model, have you run into any roadblocks with people listening to you talk about things like the stock market or investing?
No, honestly I haven't. I'm sure people are skeptical at first but when the conversation gets rolling and they realize I actually have a pretty good understanding and knowledge of the market in general, their opinions change. I think, I don't know, maybe they are being nice!
With the rapid integration of technology into fashion, where do you think the industry will be in 20 years?
I think everything about it will be digital. I also think it will be easier to work as a fashion model due to platforms such as Instagram and various apps that already exist for models to book jobs on their own without a need for agencies per se. It's already happening!