Originally from the beautiful land of Switzerland, Kelly Dabbah now resides in the equally beautiful city of New York City. We discuss her upbringing, dreams, the difference between Miami art and New York art and SO much more. Kelly has a unique and authentic perspective on life and art. Her art will make you realize things you may have never thought of before. Kelly opens the door to creativity and expressive art to everyone.
Give us a glimpse into your childhood. What were you like as a kid?
I was born and raised in Geneva, Switzerland. My parents are from the Middle East and I have three sisters. Growing up with three sisters taught me a lot about girls but it also made me want to hang out with the boys more. I loved dressing like a girl but I felt more comfortable hanging out with boys. And that never changed.
As a child I was always sketching clothes, painting on silk and flipping through interior design magazines. It fulfilled and inspired me. Clothes always represented a way to express myself, a symbol against authority. 
Have you always wanted to be an artist, or did you dream of something else?
I always defined myself as "outside the box." I lived in my own world full of paint, crayons and odd clothing. My two passions have always been Fine Art and Fashion. I always knew that I wanted to be a creator, designer, and artist one day, but didn't embrace it until my mid-20s. Now, I'm 28 and like feel I'm getting closer and closer to fully expressing myself as an artist.
I was always obsessed with the way clothes would embellish the woman's body. Most of my drawings were and still are inspired by the curves of women. There was always a desire to combine Fashion and Art but I never felt the confidence to go for it until now.
My family put so much emphasis on having a conservative business education, rather than following your passions. I convinced myself that entering the fashion and art industry was a mere dream. So I put my passions to the side and aimed for a business education in Switzerland. I attended l'Ecole Hotelière de Lausanne and graduated with a Bachelors in Business Management and Hospitality. Even though my time in business school taught me invaluable business and life skills, I always felt incomplete as my creativity was sidelined.
Getting Into Fashion
My only creative outlet at this time was selecting what I wore every day. At this point, it was only a matter of finding the right opportunity to express my vision. It all happened in May 2014.
As a requirement of my undergrad, I had to work for a company of choice. In 2014, I applied to Chanel in New York. I was offered the job, and I excitedly packed my bags for New York. Throughout the experience, I was infatuated and inspired by everything surrounding me. I actually started to draw again. My ideas were flowing and I felt energized. I promised myself that from now on, I would only do what excites my soul.
While in NYC, I went to a Parsons information session and had an urge to enroll. After returning to Switzerland, I began taking technical and sketching lessons again. I knew I needed to build a portfolio if I wanted to return to Parsons. A year later there I was. Attending the school of my dreams, where I was taught everything about design.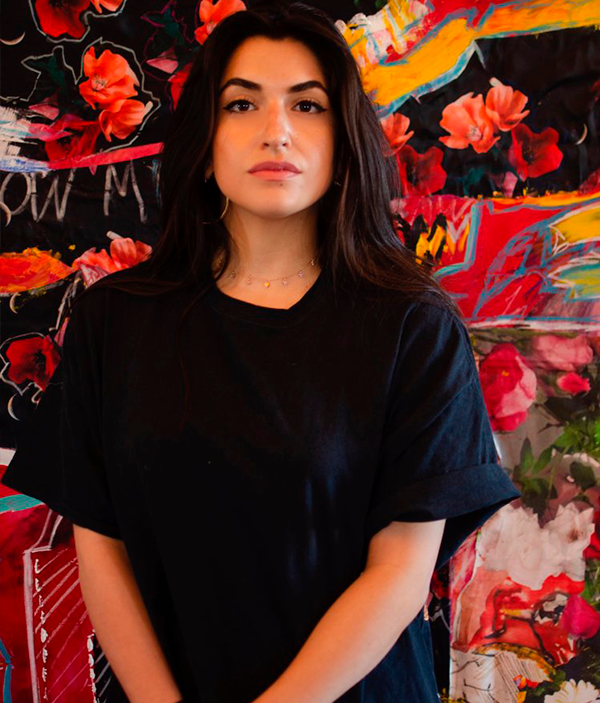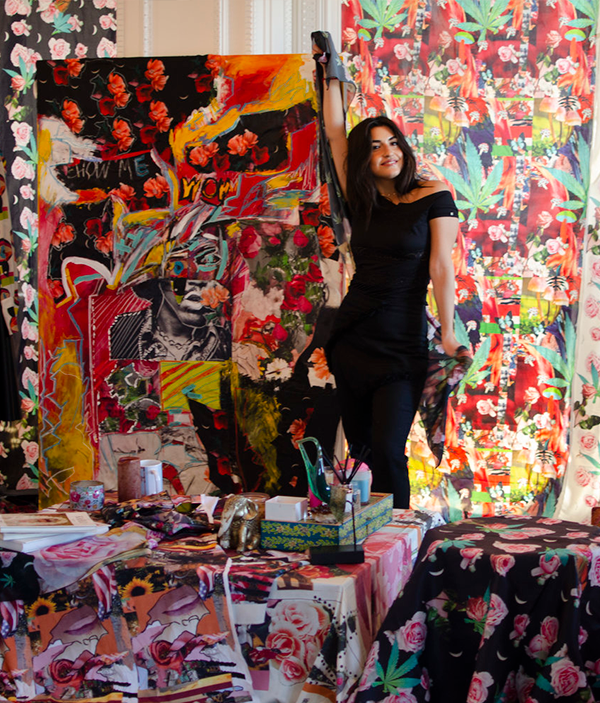 Take us through your creative process
I believe the creative process is part of your unconscious. It's not something you can control or decide. It's about being sensitive and aware of things that surround you. Like staring at people in the subway, seeing them talking, fighting, dancing, crying, etc. It's very easy to get inspiration in NYC. All the city's architecture, art, music, and design are very rich and influential. That's the main reason why people come to NYC.
Personally, I try to surround myself with creative and positive people. For me, it's something I try to maintain in my life. You can't go further in life if you're surrounded by close-minded people. Most of my friends are musicians and they have big dreams. When we hang, whether in a studio or at shows, it always gives me a lot of encouragement to chase my dreams. My friends have a huge impact on my creative process. 
A lot of people get their inspiration from social media. It's is a great platform where people can exchange ideas and get inspired. I follow lots of art magazines and interior design accounts that give me ideas and inspiration daily. I like to save them and stare at them a few days later and create a mood board.
It's not about stealing ideas, it is about finding a starting point. I can get inspiration from a flower I saw in the deli or a picture of a flower on Pinterest. This same flower will give me the inspiration to create floral prints that are completely different from the flower I saw. 
Is there a difference between Miami art and New York art?
They are very different. New York City is definitely richer in terms of museums, art galleries, artists, curators, etc. It's a more saturated market. This can make it harder as an artist to get in touch with people because there's so much talent.
Miami is very interesting for people like me who are just starting. It's easier to get in touch with people in the art world and have projects going on. I think it's a great place to get started since people are very open to collaboration and hearing your story. The Miami art scene is growing so fast, there are a lot of new opportunities and great projects to consider. There is a huge potential.
Do you prefer to work on large scale projects with a team or on smaller ones where it's just you?
I love both. It's important for me to have my own moment but it's also important to have a team to work with on large scale projects. It's like Ying and Yang. Having people helping me on my last large scale installation was amazing. They physically helped me with the whole set up and they gave me so much courage to continue when I felt low.
I love hearing other people's opinions as long as I stay true to my own. Sometimes you have to take a step back and hear what other people think. We can get caught up in our world and need people to tell us what they think we should do. The creative process can make me feel lonely at times, having people around is essential for me.
Do you bring camp into your everyday life, or does it reside only in your art?
I always felt like my art is more kitsch than glamorous necessarily. There is no better way to process times of chaos and instability than through extreme art or fashion. It's a fun form of escapism. I try to bring humor, colors, laughter, and extravagance into each aspect of my life. Humor is the answer, to everything, it helps you to move on.
Ironically, I don't wear anything kitsch. Typically I just black clothes but I love to bring colorful furniture into my home. I love clothes and I always try my best to look good. So, in that sense, I'm bringing camp into my everyday life. My art reflects what is in my mind. I'm just a witness of a society where woman are becoming more powerful and more exuberant. Today it's like sexuality has become almost ironic. Camp captures that spirit.
If you could switch lives with any artist, past or present, who would you choose?
Virgil Abloh for sure. He's an artist but more than that a visionary and avant-garde, I love that. Abloh is someone who wears many hats. It's awesome to have a vision and then apply it to different types of media. Doesn't matter if it's clothes, home decor, music or a lifestyle.
This guy doesn't limit himself to one thing, he always pushes the boundaries. I admire him and look up to him in so many ways. There's no doubt, he's the king of collaborations. Abloh understands that he has an opportunity to change the scope of fashion. 
One of my favorite quotes is:
"Fashion is art to me–I'm involved with all facets of art. My work in architecture, music, fashion, and my art exhibitions all work hand in hand and serve as inspiration to one another. I see fashion and art as one great entity."
Where do you think art will be in 50 years?
It's hard to answer that question. I hope that art won't be much different from what it is today. At the rate technology is changing, it will for sure have an influence on art. We might see more works with 3D projections on the wall or elaborate moving canvases that are already coming into play. I'm the first one to use digital software but I hope to still see authentic work on canvas that a lot of artists take months or years to create.
Is there anything you're currently working on that you'd like to promote?
I recently added my work to Showfields in New York City and The Artpark in the Miami Design District. This summer, I'll be releasing my skateboard art collection on kellydabbah.com, and collaborating with a few artists on an installation at the Delano Hotel in Miami. Soon, I'll be launching my bathing suit line on my website, so be sure to watch for that.