Dubai has become a top luxury destination for travelers from all over the world. This city is located in the United Arab Emirates and also happens to be the country's biggest city. Because Dubai is a very modern city, with many newer places to see and things to do, a lot of travel questions can arise. We interviewed content creator Beata Bogdanova @beeoncloud9 on her travel tips for Dubai, including hotels and facts that you'll want to know when visiting here.
What To Do
Dubai is such an interesting city and there's so many things to do and places to go but I'd say your first steps should lead to Burj Khalifa. This incredible building, which also happens to be the tallest building in the world, is situated in the complex of the biggest mall in the world – The Dubai Mall. Yes, you guessed it right. Dubai likes superlatives! You can easily spend the whole day here. There is a huge aquarium right in the middle of the mall and outside you can find the famous dancing fountain.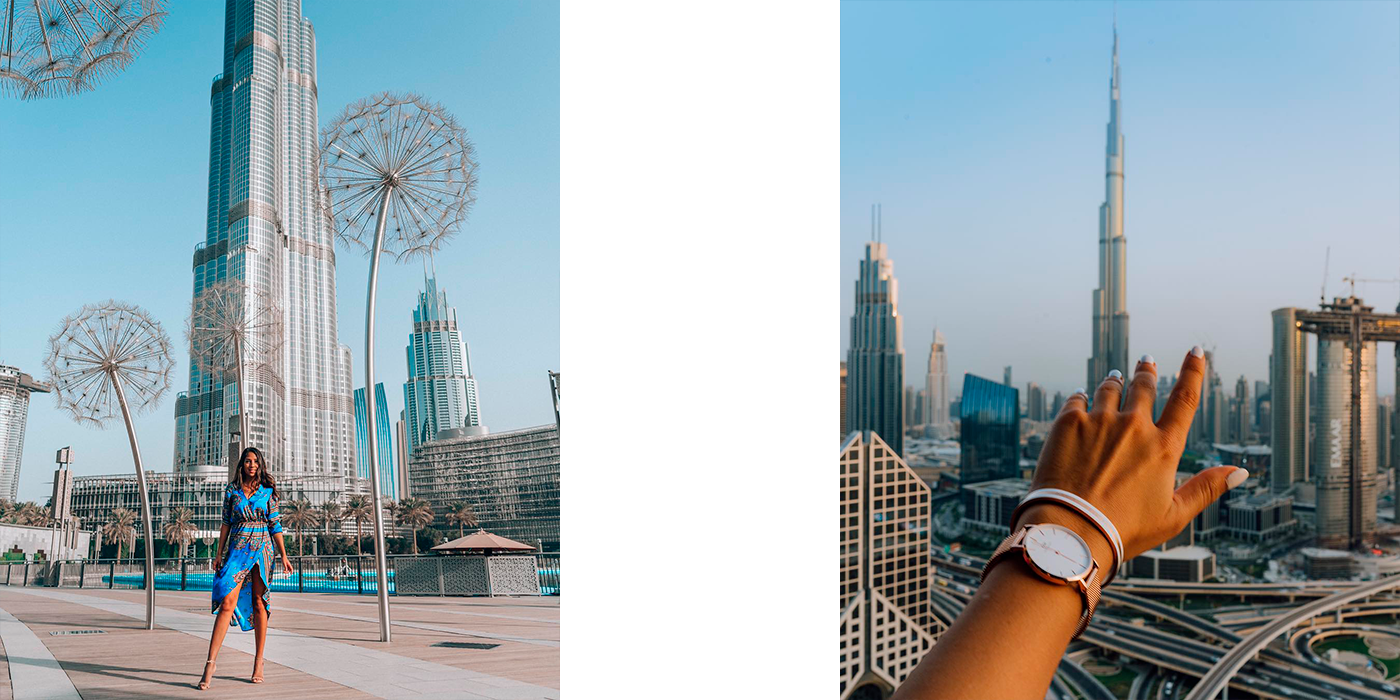 There is also another and bigger aquarium in the Atlantis Hotel on The Palm, and if I have to suggest you which one to go to and spend your money for, it would be the one in Atlantis.
Nowadays, Dubai is a super modern city with the tallest buildings and the most luxurious hotels in the world but most of them were built only in the last two decades. If you wanna get a taste of what Dubai was like before, go to Old Dubai – a picturesque area along the creek, where you can visit the traditional market, or as they call it "souk".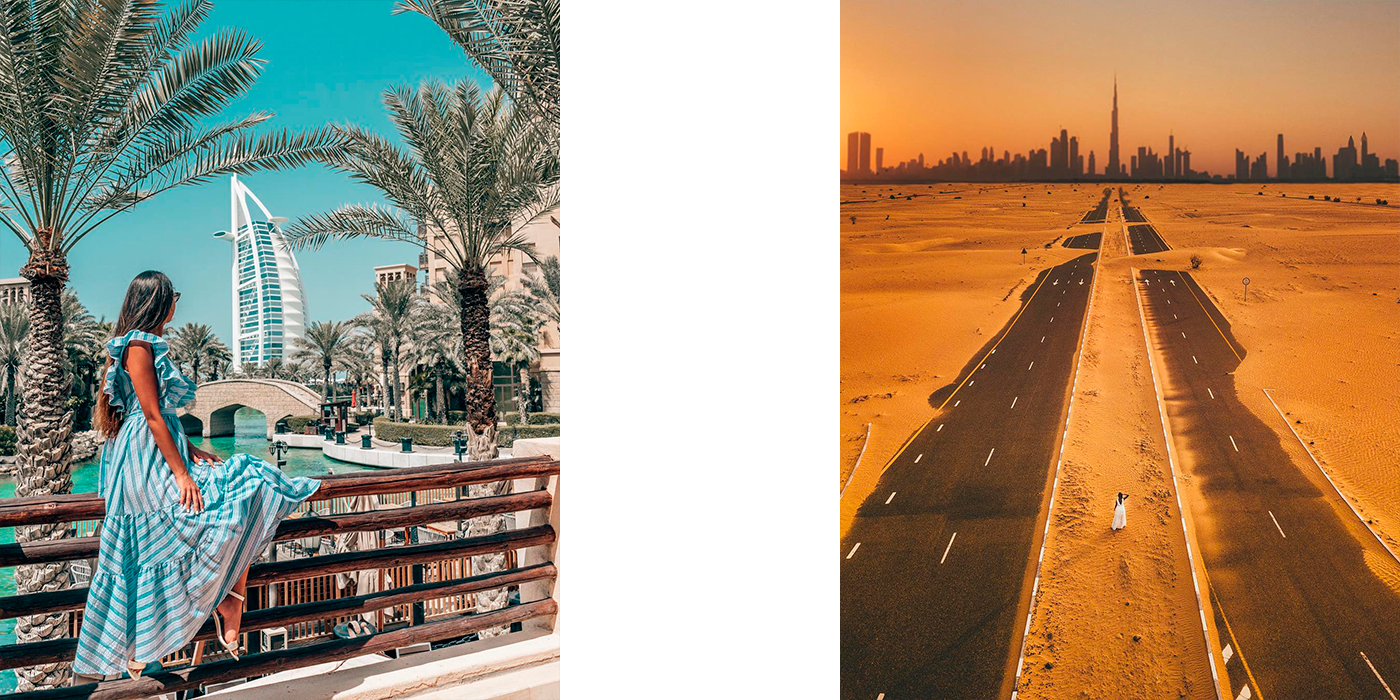 A trip to the desert is a must-do as well. There are plenty of companies who can take you on a tour with traditional Arabian performances and dinner in the desert, or you can just enjoy some sand dune bashing.
Architecture
Dubai is all about architecture. Not necessarily always tasteful, but it's definitely impressive. I have to mention Burj Khalifa again, that building is just beyond beautiful, especially when the sunrise light reflects on it. One particular spot that I love in Dubai is the Meydan Bridge. It's illuminated at night and it attracts a lot of photographers.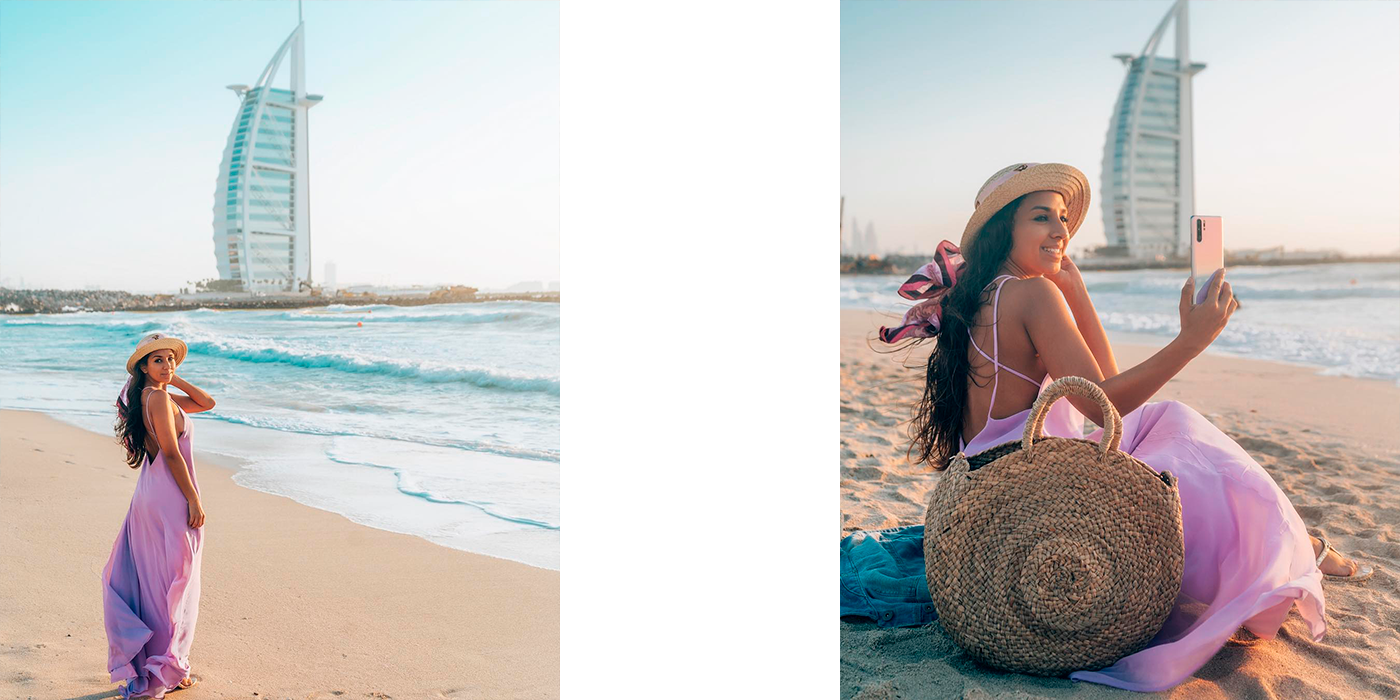 Where to eat
The quality of restaurants is really high and the service is impeccable. You can eat literally any type of cuisine of the world in Dubai. I loved the Fish Taverna in Dubai Marina, which made me feel like I was in Santorini. The ambiance is so pleasant and beautiful, and the food, which is a fusion of Greek and Turkish cuisine, is delicious.
Dubai is also full of photo-worthy cafes. My recent obsession is The Secret Garden by L'Eto in City Walk, which has the cutest interiors and the desserts are to die for. One of the most visited places by tourists and locals is The Arabian Tea House in Old Dubai. It's an outdoor cafe with some traditional middle eastern bites and the decor is adorable and very Instagram worthy.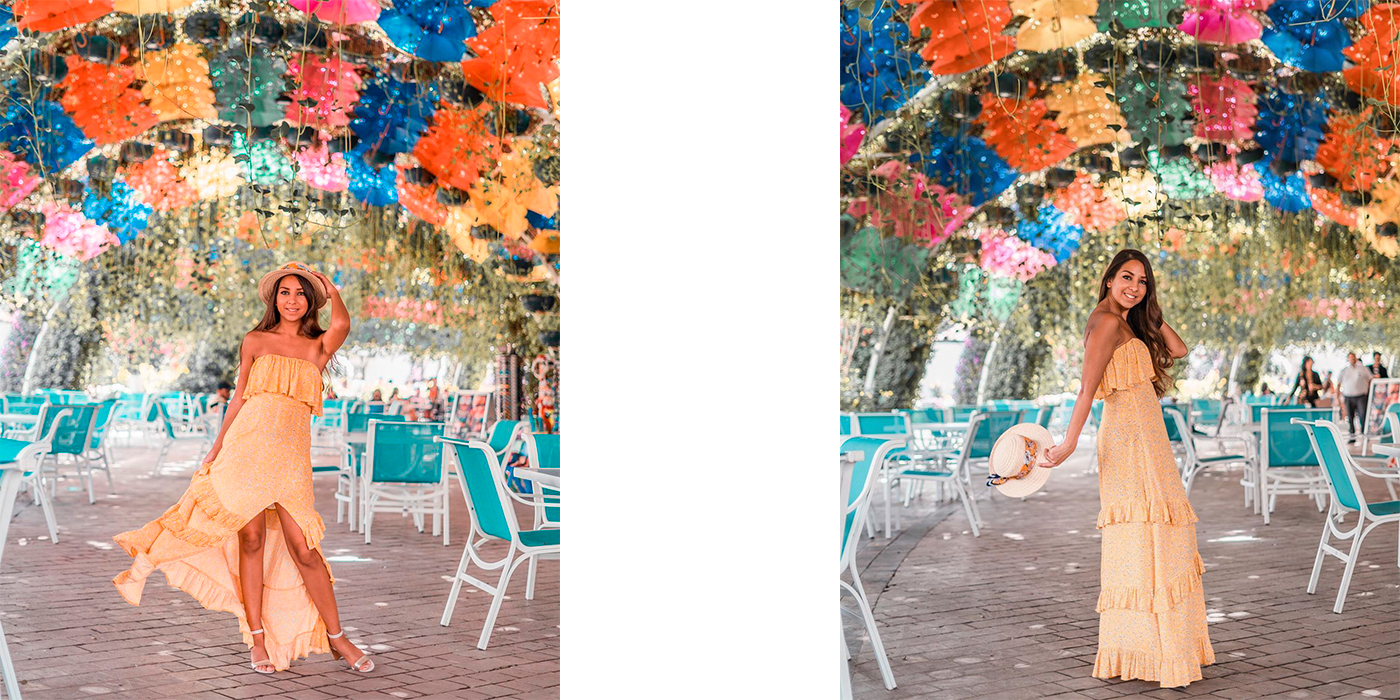 Lodging
I stayed in the Shangri-La Hotel on Sheikh Zayed Road, mainly because of the views of Burj Khalifa from the rooms and from the terrace on the 42nd floor. You can expect nothing but luxury and incredible service.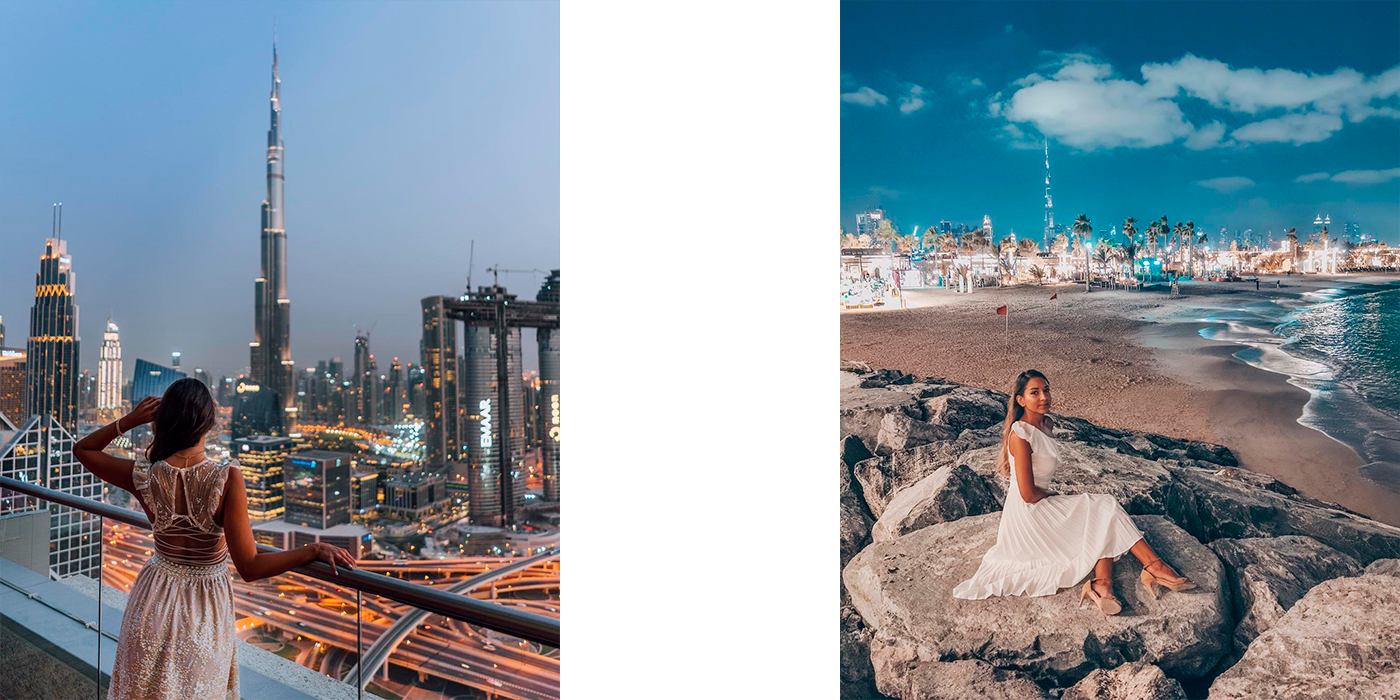 Equipment & Editing Tips and Tricks
I have a Sony Alpha 7 III and currently, I am using two lenses: the kit lens 28-70mm and a 50mm f1.8 portrait lens which is amazing. I also use my tripod very often.
To edit my pictures, I use Adobe Lightroom desktop version and Photoshop. For minor edits, I use mobile apps like Airbrush, Retouch, and Facetune.
Be sure to follow Beata's travel adventures on her official website beeoncloud9.com
Fancy a trip across the Middle East? You need an Unexpected Luxury Journey Through Lebanon.