Ah, Los Angeles. That iconic city on the west coast of the United States that echoes sentiments of Hollywood dreams and beautiful beaches. For many, the idea of traveling to Los Angeles means the possibility of running into your favorite celebrity. Actors and filmmakers from the U.S. and around the world move here in pursuit of 'making it big'. While the entertainment industry is certainly a substantial part of LA's history, there's also much more to discover. Tayler and Anika of Love Life Passport recently told us about their experience in the Golden State's most famous city.
What You Must Do?
Tayler and Anika were quick to discover just how beautiful and diverse this place is, so you'll want to try and pack in as much as possible. One of their favorite activities was the hidden swing at Angels Point in Los Angeles, something so under-the-radar that even locals may have never heard of it! It might be well-hidden, but once you get there, Anika and Tayler tell us it features an "insane view over LA". They also enjoyed flying over Los Angeles in a helicopter – with the doors off! Just don't bring your fear of heights with you on that excursion.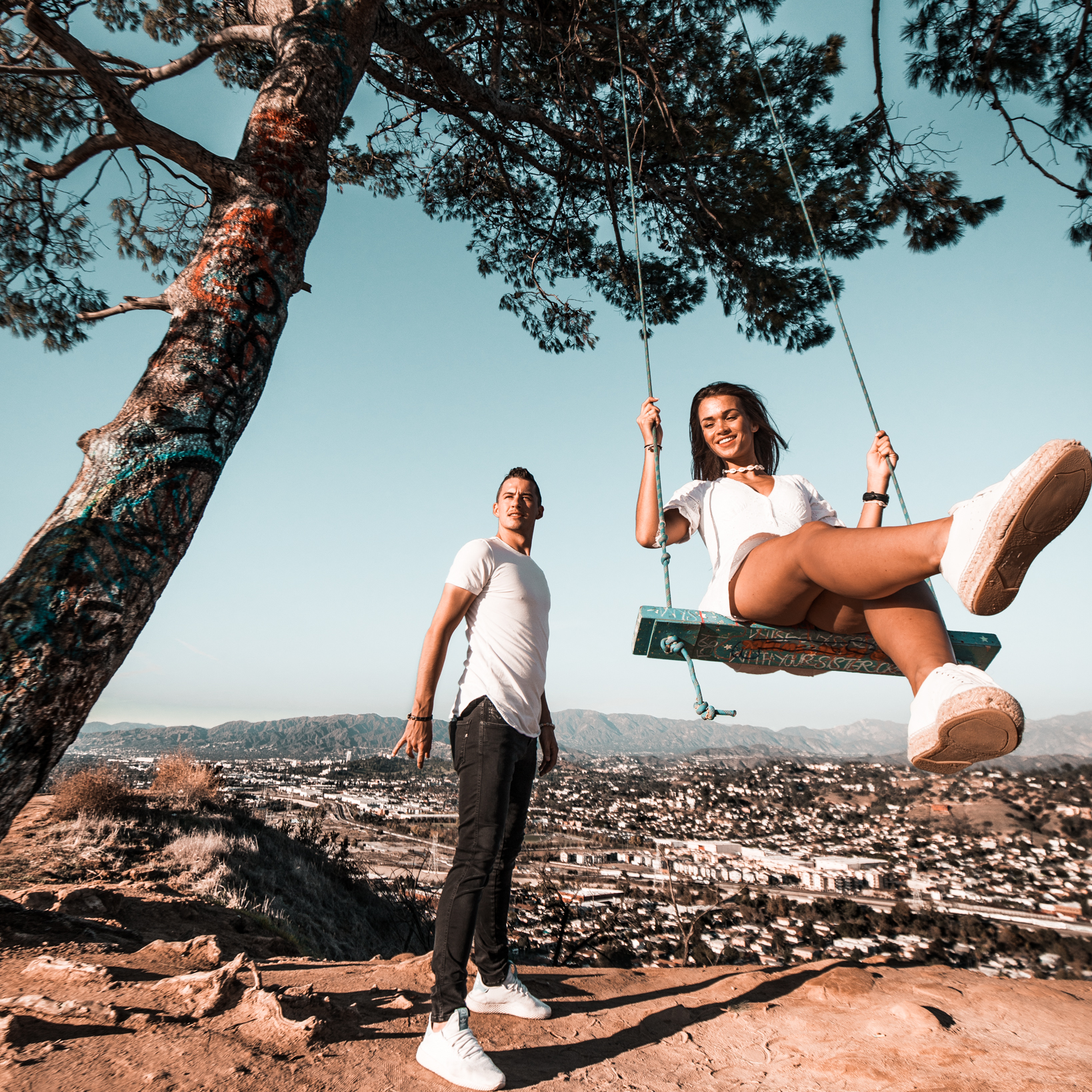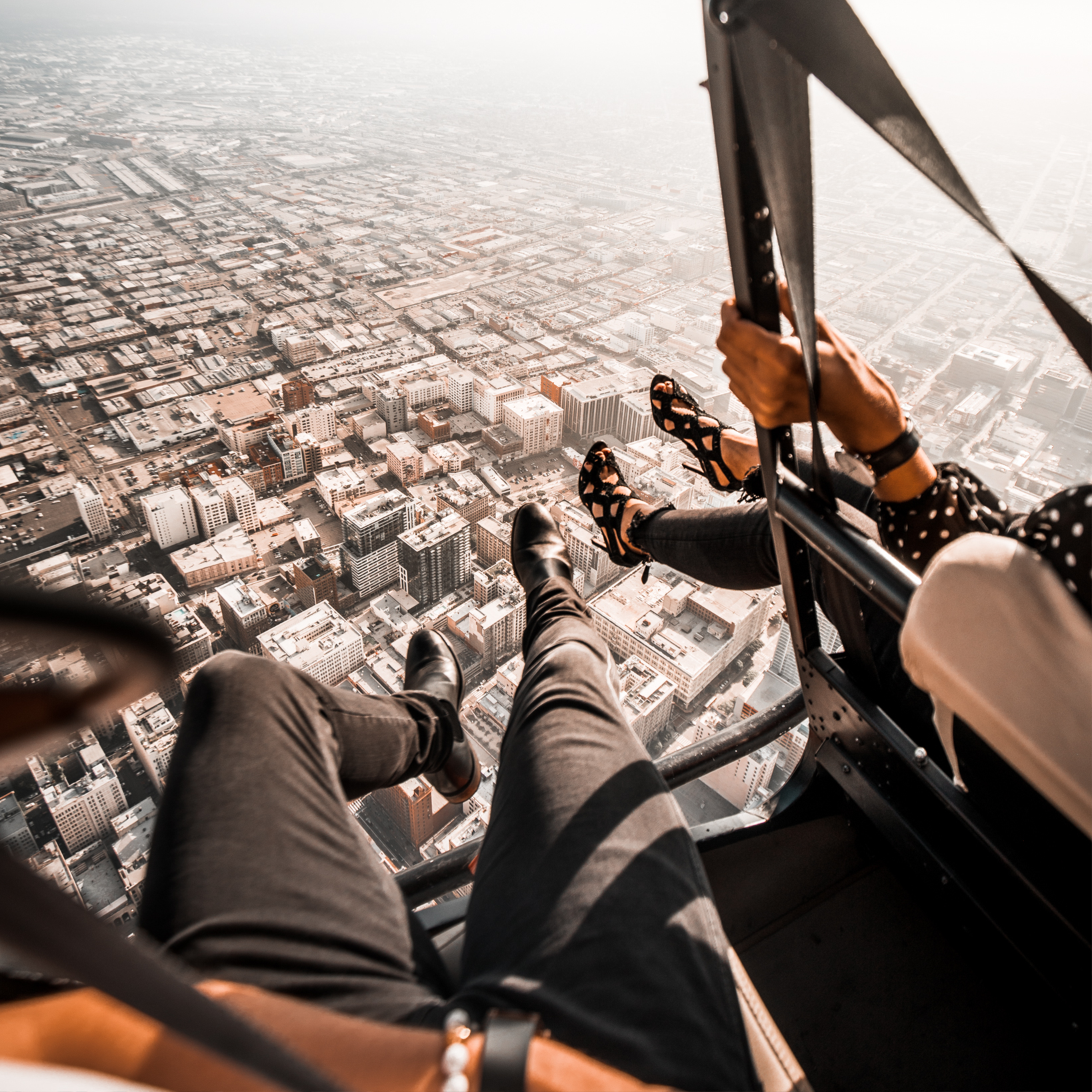 Another activity the two suggest is something that is a favorite for LA locals: a trip to Joshua Tree National Park. Our guides rented an airstream in the middle of the park and said they have never seen so many shooting stars.
Street Art You Should Not Miss
If it's street art you're looking for, head over to the eclectic Melrose Avenue, where you'll find plenty of graffiti and street art. This notable street is notoriously great for Instagram pictures as well, so be sure to have your camera ready.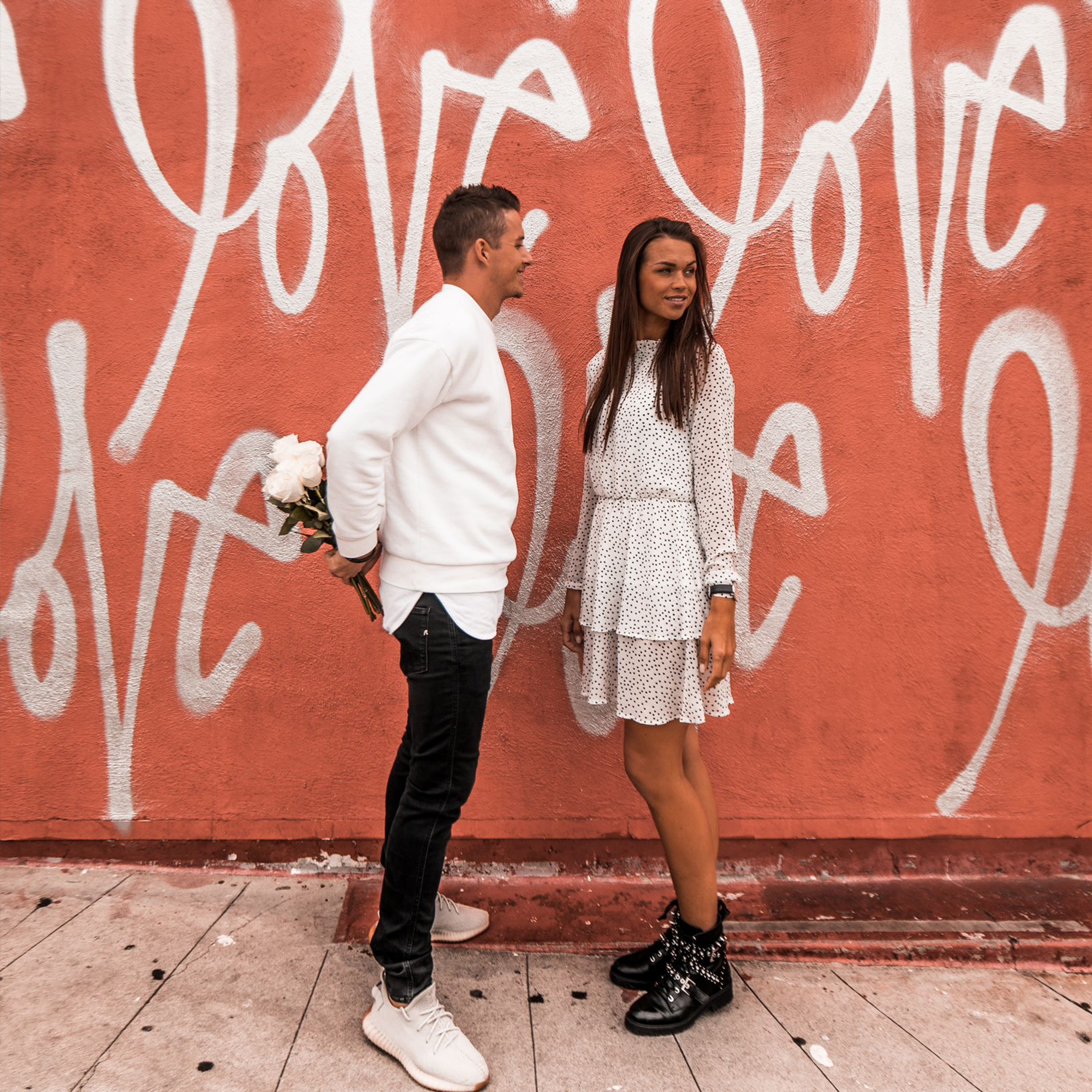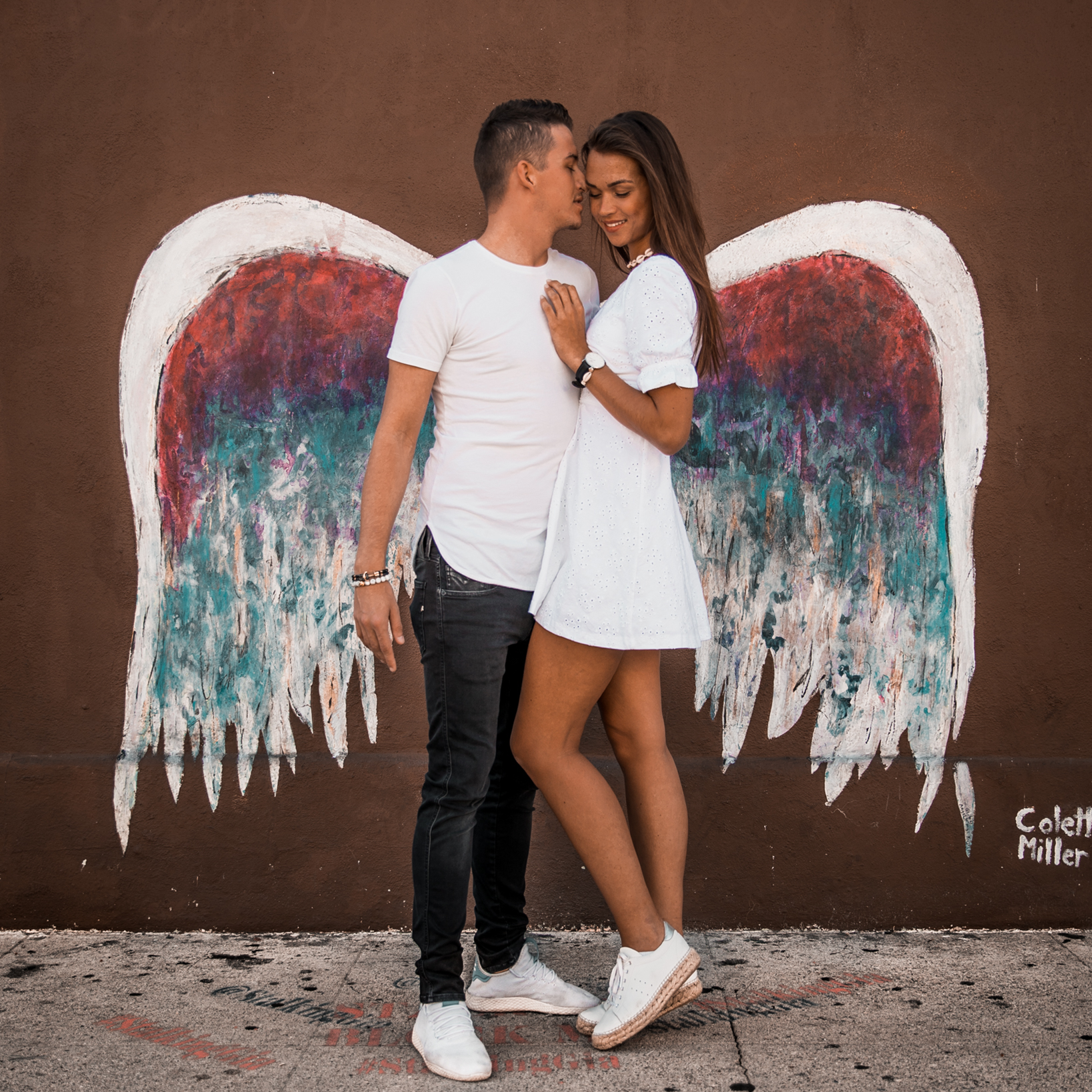 How You Will Stay Active?
Angelenos are notorious for their commitment to staying fit and active. When visiting LA, take advantage of that SoCal weather and rent a bike at Santa Monica State Beach. Tayler and Anika recommend biking all the way from Santa Monica to Redondo Beach. It's about an hour and a half ride. Don't be fooled, this isn't your standard workout. During your bike ride, you'll get to enjoy the California coastline we all know from the movies. Along the way, feel free to stop at Venice Beach, Marina del Rey, Hermosa Beach, and Manhattan Beach.
Where To Meet Other Humans?
Anika and Tayler met lots of people while in the Los Angeles neighborhood of Venice. They say it's the go-to location if you're looking to meet cool people. The popular Venice Beach is an area with lots of people around, but other parts of Venice also feature cafes, restaurants, and bars that are ideal for striking up conversation.
 
What was your favorite place to eat?
Good news vegans: you have found your food heaven. As mentioned earlier, LA is known for being all about health, which also includes healthy food. This was a welcomed fact for Tayler and Anika, who are vegan themselves. They tell us Melrose Avenue is a good place to find plenty of organic and plant-based food options. The restaurant that stood out for them was the Sage Plant Based Bistro. Not only did they provide an endless amount of healthy food options, but the kind service made their dinner experience "absolutely perfect".
Where You Should Stay?
The best way to avoid breaking the bank while still staying in a fabulous location here is Airbnb. Anika and Tayler were very happy with their experience. Hey, who knows? Maybe you'll discover the Airbnb you're staying in was once the home of Lucille Ball. After all, it is Hollywood.