Miami influencer Yulia K @happychoicelife is a thriving content creator and businesswoman with a focus on lifestyle and travel. She's now taking what she's learned from her own successful career and helping others to achieve their success. Read on to find out more about Yulia and how she can help you improve your social media presence.
How long have you been actively creating content?
I started seriously focusing on my Instagram in 2017 and HappyChoiceLife was born. Then it was a fun journey.
Where are you originally from?
I was born in Soviet Russia and later my parents immigrated to Venezuela. I came to the USA in 2008 and lived in different parts of Miami trying to find my place. Five years ago I moved to Miami Beach and fell in love with it.
Where are your favorite places in Miami to take visiting friends?
I like to take my friends for a walk around Miami Beach. I take them to Espanola Way and show them the charm of Miami Beach's history and current life. We visit local museums and botanical gardens and of course, a brunch on Lincoln Rd on Sunday. It's amazing how much you can do in just one day in Miami Beach.
What are some of your favorite local brands/businesses that you worked with?
I absolutely loved working with South Pointe Tavern and Maya's Grill. I just recently became an ambassador of The Wolfsonian Museum and feel very excited with several projects that we are working on.
How can local businesses gain more exposure on social media?
Working with the community is the best way. Organizing interesting events to get people to know the business. Working with local influencers for promotions, supporting local movements like fitness or festivals. Also, it's important to have good business practices and keep up the levels of service and quality of products you offer. That's for any business anywhere.
Tell us your biggest challenge as a content creator?
As a content creator, my biggest challenge is probably to be different and not repeat myself or not copy others. To keep the style of my posts while bringing variety. I have self-doubts from time to time and might start thinking I need to change my color scheme or my style, but then I get a comment from followers saying how they love my style and that helps me a lot.
How can other content creators better engage with their audience?
You have to treat your social media as you would treat any business. Imagine it's a store. First, you have to make the store attractive to potential customers and offer them a quality product. Once that person is inside you have to convert them into a customer. Somebody who is going to visit often and that you already have an established relationship with.
I reply to all comments and DMs and try to do it soon after a comment left. I often visit profiles of people who leave interesting comments and comment on their posts, that create a link between you and them. Many influencers don't understand that followers have to be treated with love, respect, and care because at the end of the day they are the ones who make us influencers.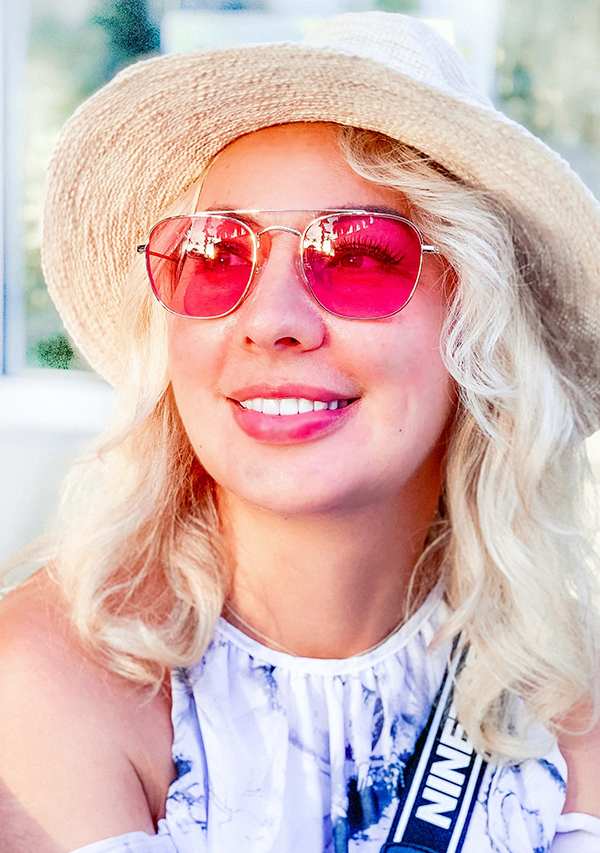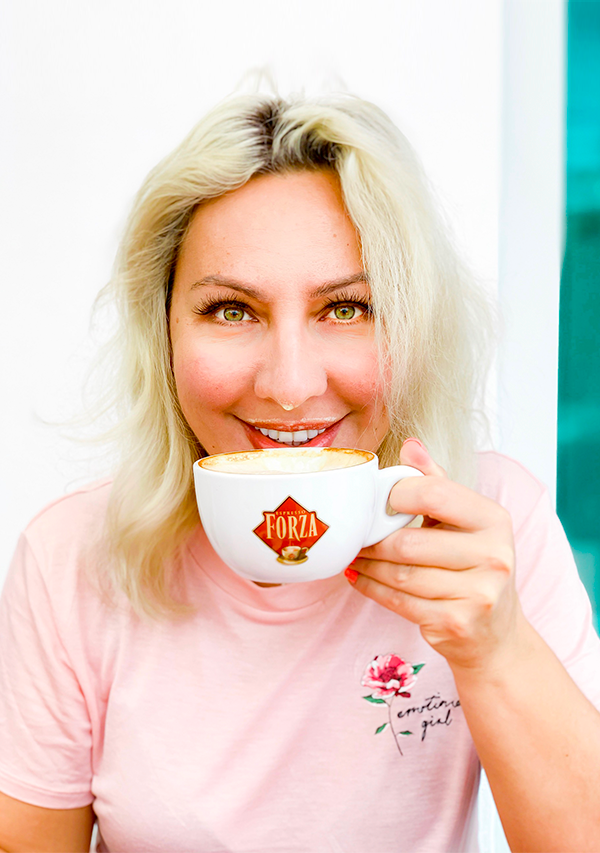 Who is your biggest inspiration?
I can't name just one person or account since I constantly meet or learn about people who really inspire me on different levels.
Tell us your strongest skill?
I'm a very adaptable person and have amazing problem-solving skills.
What book has left the biggest impact on your life?
The biggest influence in my life came from Who Moved My Cheese? from Spenser Johnson. I read this book probably 7 times before starting to understand it all better. This book really changed my life, my personality, and my perception of the world.
What equipment do you use?
For a long time, I worked only with iPhone photos.  I always had to have the latest in phones and the iPhone camera is pretty good, but the more creativity grows the more challenging it becomes to shoot only with the phone.
Sony makes great cameras that are small in size, so this has become my new best friend. I use the Sony a6000, to which I added a nice collection of prime lenses. My iPhone is still my friend, and for the videos, we (my husband @gentlemanyves is my photographer and videographer) got an OSMO pocket, which has absolutely amazing quality videos and is tiny.
Top 5 Apps
Instagram, of course, is my most used app. Then I have Lightroom for picture editing. Planoly for posts planning. Facebook is where I connect with friends and my community. And lastly, the Notes app – I write everything there.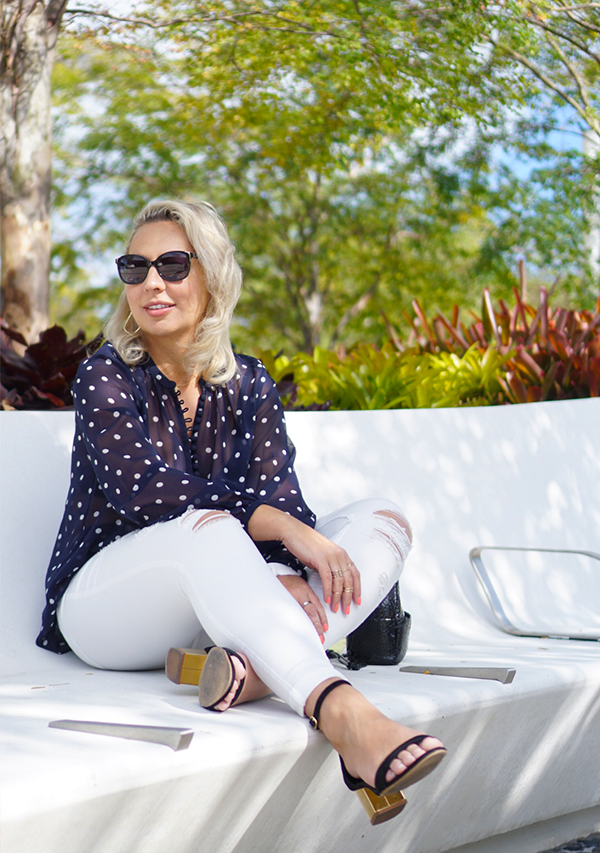 Anything you're currently working on?
I recently launched my YouTube channel. It's really a newborn baby since I didn't even have a chance to promote it correctly. It's a class on How to Grow Your Instagram and Followers. I already have the first half of the videos ready and now we are filming the second part, which covers deeper levels of engagement.
Even though it's a lot of work, I decided to launch this class absolutely free of charge because I love helping people. I have a soft spot for new businesses and believe every business owner needs to understand how social media all works. Instagram is free and it is powerful – now more than ever. Classes are posted every Monday and are about 10 minutes long. If you subscribe to my channel, you will get notifications once it is posted, and I am always open for questions.
Be sure to check out Yulia's YouTube channel and her website happychoicelife.com
For more social media tip and tricks, read all the other influencers we're featured, here.