This week we have a few things to go over.
Don't discredit the travel influencers just yet
Learn about ACTIVATE's partnership with Pinterest
Tips we have for our community
Travel Influencers May Be More Important Than You Think
Travel influencers broke the World Travel Organization's expectations in 2018. The WTO didn't expect international travelers to reach 1.4 billion until 2020, but they broke that number by 2018. This just shows us that travel influencers aren't going anywhere anytime soon. Despite all the criticism over the Gates of Heaven and the major updates happening to Instagram, the travel influencer community is staying strong.
The travel influencer business is quiet an elusive one. No one gets the algorithm and everything seems to be hush-hush when it comes to finances. The rule of thumb is influencers can get paid $10 to $80 per 1,000 followers per post. So, say you're an influencer with 100K followers and your rate for this one partnership is $60. You do 2 posts and at your rate, you would be making 12K for both posts. No one except the brands and the influencers knows how much they make, so we're all just guestimating here.
Nonetheless, travel influencers are one of the fastest-growing and most profitable influencer groups on social media. From avid travelers to people who want to experience the world from their couch, everyone loves them.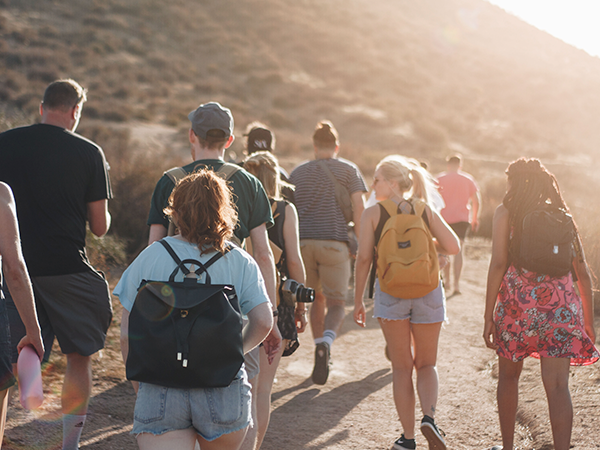 ACTIVATE Partners With Pinterest
If you don't know, ACTIVATE is an influencer marketing marketplace. There's a whole lot more to it than that but for now, let's leave it at that. They have partnered with Pinterest to allow brands and agencies to gauge performance on pins. They will now be able to take influencer accounts and look at how many likes, impressions and saves their pins have.
Pinterest may seem insignificant compared to other platforms like Instagram, but don't count it out just yet. We all use it. I use it the same way I use Instagram. I look for cool photos and I save them to different boards so I have them organized in a simple way. My sister, who could care less about influencers and social media, uses Pinterest all the time for ideas. She even used it to plan her wedding.
ACTIVATE partnering with Pinterest is a big deal and you shouldn't dismiss it just yet.

How to Make Your Stories More Enticing
This is how you make a kick-ass Instagram story according to Vamp:
Grab attention with speed
Use sound as much as you can
Words and placement of text matter
Use brand elements to catch viewers attention
Add a call to action
Bite-sized and fast-paced is the way to go
Use static (photos) and motion (videos)
ARTRPRNR has found that a mix of these elements is a sure-fire way to get people to pay attention to your stories. We're all in a constant cycle of learning and testing, so whatever we find helpful we like to share with our community.
The reality of today's world is people are either too busy or don't have a long enough attention span to sit and watch a long and boring story. Our major tip is to make stories short and as informative as you can. That doesn't mean overload it with text either. You have to trial and error what kind of visuals your audience will grab onto.
If you have any other tips on grabbing an audience's attention with Instagram stories comment down below.