Everyone should visit Palawan at least once in their lives. From island hopping to fresh food, you won't regret booking a vacation here. Follow content creator Kate Tropy on her journey through Palawan and the sister islands.
Any art or things we can't miss?
In Palawan, island hopping is the way to go. The three places Kate recommends are El Nido (includes Big Lagoon),  Pinagbuyutan Island and Entalula Island. Big Lagoon may come as a surprise because you have to kayak through the entrance in order to reach it. Once you do, you will be greeted with towering rocks and steep cliffsides. Now you know why Pantone chose greenery as the color of the year back in 2017.
Kate says that Pinagbuyutan Island, "feels like a scene out of Jurassic Park." Travel to the island and you'll see why. Entalula Island has a smaller beach but is just as noteworthy as its sister islands.
A spot that we here at ARTRPRNR found is Snake Island. Don't travel to the wrong Snake Island, the one in Brazil is home to thousands of snakes. This one gets its name from the slithering sand path that comes off the island.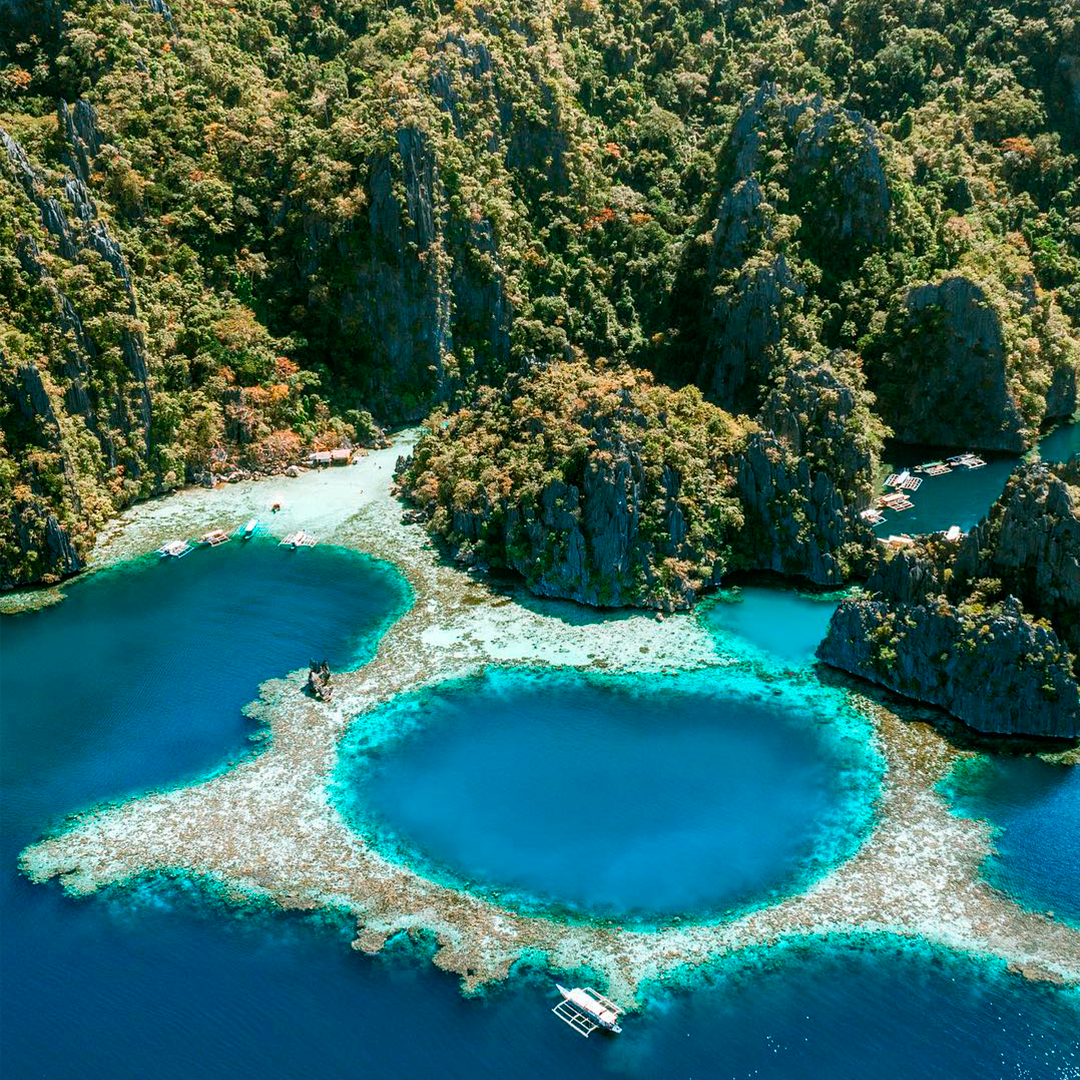 Boat trips are super popular in areas of Asia like the Philippines. Be sure to book at least one. Island Hopping in the Philippines and Tao Philippines are two of the best boat companies to go on tours with.
Best way to stay fit?
Kate reports that gyms are a rare sight in Palawan and the Phillipenes as a whole. That shouldn't stop you. Kate spent more of her fitness time swimming. It never feels like a workout but its the best workout there is when you're in these picturesque places.

Where to eat
With a bit of research, we found three to die for restaurants in El Nido. The first is Tambok's El Nido. This restaurant is cheap enough for any travel budget to enjoy. They serve authentic food and even have gluten-free, vegetarian and vegan options.
For breakfast head over to Shaka El Nido. Everything here is locally sourced and they offer healthy menu items. Their main staple is smoothie bowls made with fresh fruit. They also have vegetarian and vegan options available.
The final spot on our list for you is Artcafe. This is a popular spot for visitors so be sure to get here as early as possible. They offer a wide range of healthy and organic food. Seafood is a great option here and ask for outdoor seating to get that Instagramable view. A cool tidbit about Artcafe is that they use bamboo straws!
Places to stay
According to Kate, there was one hotel that stood out to her, the Frangipani Resort located in El Nido. The hotel has direct beach access and offers a delicious restaurant called the Rubba Lounge and Cala Restaurant. It serves fresh and local food and you can watch the waves come in and out as you eat. If you have diet restrictions like being vegetarian or vegan, you can request dishes in advance to fit your needs.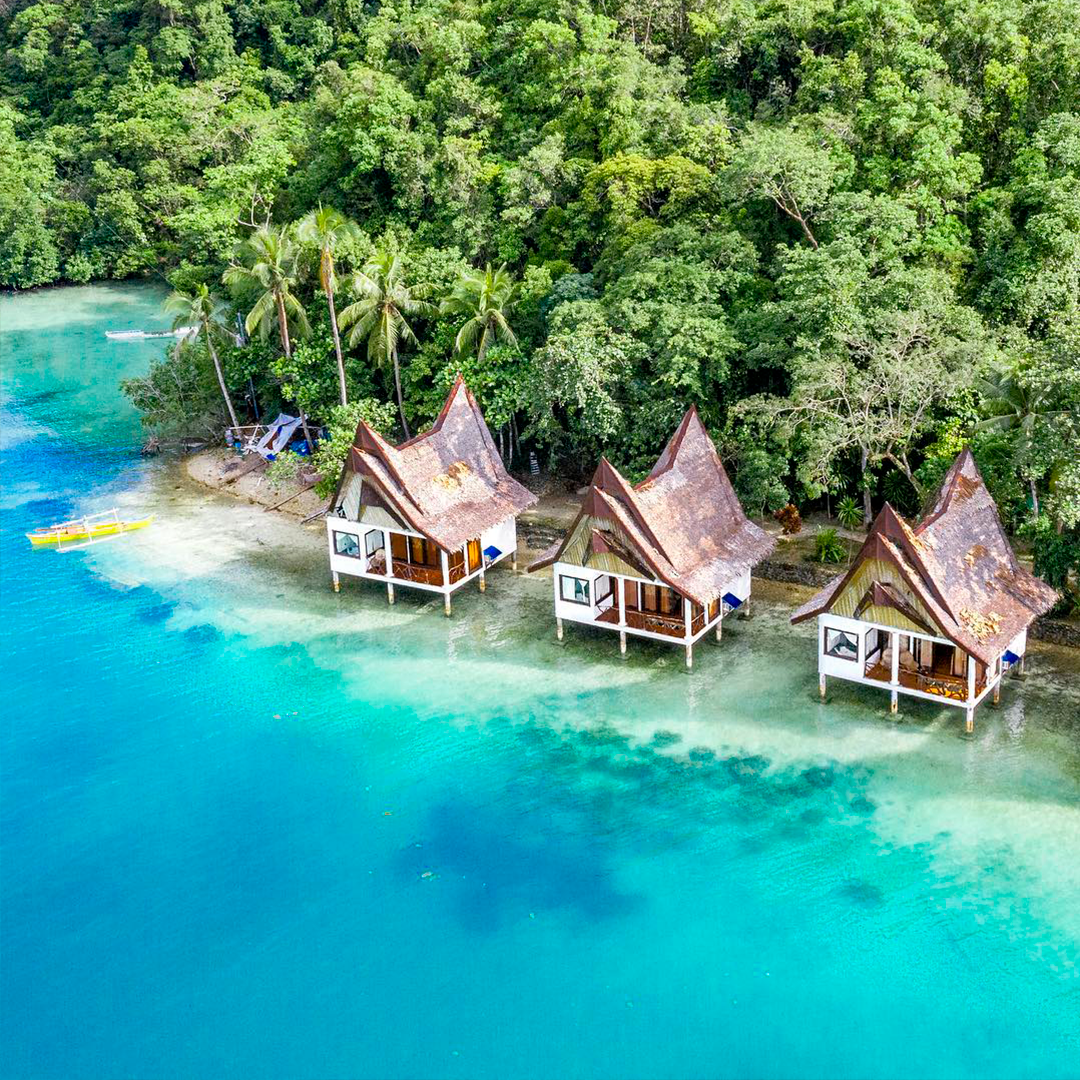 The rooms themselves are modern and spacious. They have sliding doors that exit onto a secluded patio where you can wake up to the sounds of the ocean. Kate said the staff was welcoming and friendly throughout their stay.
For more travel adventures go to kotravellers.com and follow their Instagram, @kotravellers.
If you enjoyed this article, check out our spotlight on Daniel Lazarov.