Miami's food scene has been getting more elevated, more juice, more organic and more vegan options. Miami has also been seeing more food halls opening, but generally, they tend to be more on the greasy side. Thanks to Della Heiman, founder of The Wynwood Yard and her business partner Ken Lyon, we can now look forward to the first wellness-focused food hall in Miami.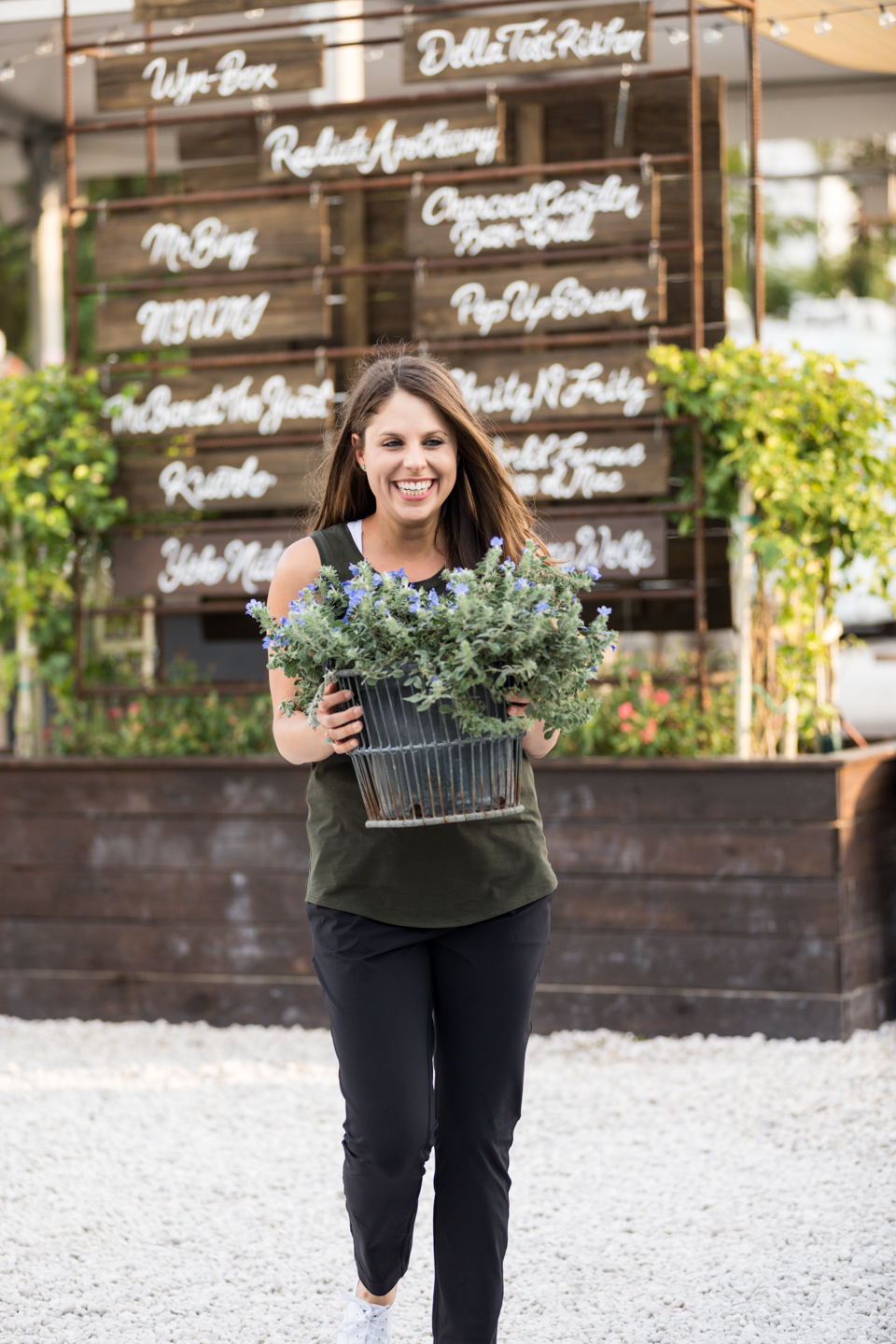 The elevated eating experience will include the following concepts:
CHARCOAL Garden Bar + Grill was the first full-service concept at The Wynwood Yard. At Jackson Hall, this new CHARCOAL concept will be based on a charcoal-fired Josper rotisserie imported from Spain, with a menu including responsibly-sourced chicken and wholesome iterations of comfort food.
dellabowls – A fast casual concept focused on affordable, globally-inspired plant-based bowls.
Levant – A Middle Eastern concept serving kabobs, shawarma and mezze.
Hawaiian Poke bowl concept and
Leo & Bloom Delicatessen – A modern variation of a delicatessen offering artisanal soup, salad and sandwiches.  The space will also include a
Petit Marché – A market with grab-and-go items, either made in house or from local artisans.
The Radiate Apothecary + Bar Will be the centerpiece of the space, and will provide guests freshly made juices, smoothies, kombucha, elixirs, tonics, beer, wine and spirits. Susan Duprey, a certified nutritionist, former bartender and founder of the popular Radiate Miami will direct the beverage program. Duprey launched a line of kombucha, locally made ferments and beauty products at The Wynwood Yard with her Radiate Miami kiosk.  A full espresso bar will offer caffeinated beverages.
Hydroponic Farm – The Jackson Hall team is developing a plan to turn the third floor of the building into a hydroponic farm in the months after Jackson Hall opens, with the goal of providing at least 1,000 pounds of greens, herbs and vegetables to the food hall each week.
Highly regarded and experienced Miami chefs Julie Frans and Nicole Votano will head the culinary program. Amongst the many global food options there will be several plant-based and gluten-free choices. The food at Jackson Hall will be made from scratch with ingredients off the industrial grid. Meats will be sourced with a heavy emphasis on local provenance and a low carbon footprint. Not on the menu: Deep frying, partially hydrogenated oils, antibiotics, hormones, synthetic colorings and preservatives, artificial sweeteners, high fructose corn syrup and other highly refined sweeteners.
Della Heiman, founder and CEO of The Wynwood Yard, located in Wynwood, Miami, has come full circle with this public health initiative.  Her original motivation was to make healthy, delicious food more affordable and accessible in the United States, which was the impetus to launch della. Heiman arrived in Miami from Boston in 2014 in order to launch her fast casual della bowls chain, which would offer plant-based globally-inspired bowls. Because of the cost-prohibitive real estate ecosystem in Miami at the time, Heiman nearly threw in the towel on spearheading her idea in Miami after visiting nearly 100 brick-and-mortar sites in the city.
Heiman decided that she needed to pivot her business model in order to be successful in Miami. She was struck by the idea that other culinary businesses, where profit margins are already so slim, might also be running into the same hurdles. In the summer of 2015, she stumbled upon four vacant lots strewn with rocks and plants, which she converted into a bootstrapped food-and-events hub. Fast forward to December 2017: The Wynwood Yard is now a popular home for 14 rotating culinary concepts and around 30 weekly events. It's also a collaborative space for entrepreneurs from across South Florida and is proud to be one of the few remaining live music venues in Miami.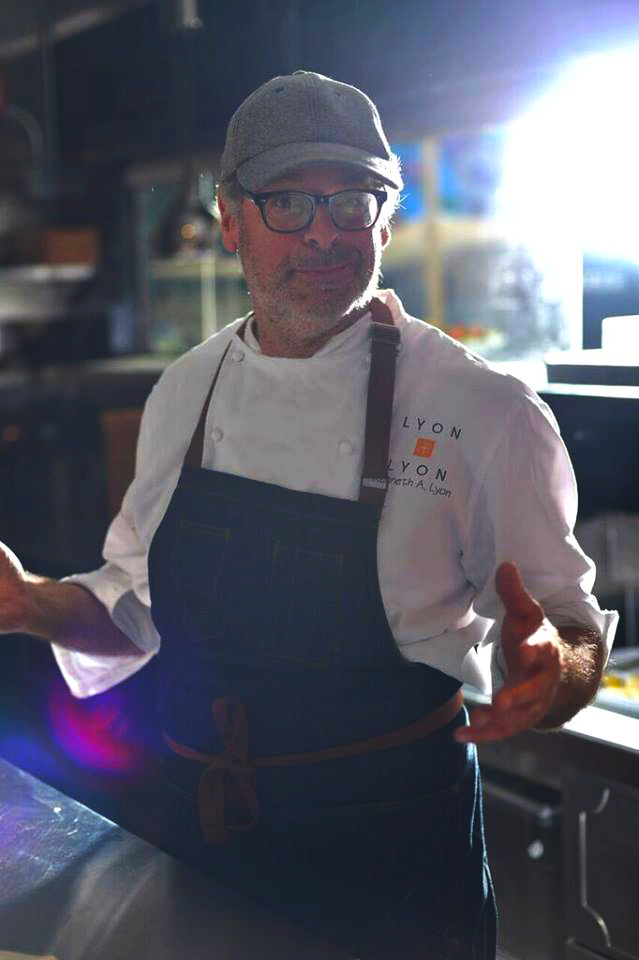 Ken Lyon, a longtime Miami chef, caterer and restaurateur, who helmed beloved restaurants such as Fratelli Lyon in the Design District, was asked by Heiman to open and operate the bar at The Wynwood Yard.  However, inspired by the innovative nature of The Wynwood Yard and the diversity of guests from across South Florida it attracted, he took on a greater role and opened CHARCOAL, the full service restaurant at the Yard and the only one in Miami comprised completely of modified shipping containers. Now Heiman and Lyon have partnered and formed Yard Hospitality Group which is the umbrella company under which Jackson Hall will launch.
"We're so proud of the inclusive, diverse community that The Yard has fostered and now we look forward to translating those learnings into building community within the Jackson Health District," says Della Heiman. Now Heiman is thrilled to be launching an innovative food hall devoted to her original vision. She says, "There are two separate emotional ranges we experience at hospitals—either grief and mourning or elation. There's not really a space to experience either of those emotional extremes in a warm, comforting environment in most U.S. hospitals. Now there will be."
Jackson Hall will open in the Civica Center in the Jackson Health District (the second largest health district in the U.S.)provide patients. Healthcare employees and other visitors with delicious and healthy food in a welcoming communal 10,000-square foot space with a rustic tin ceiling, art by local muralists on the walls, a positivity library and edible plants. The cozy space will juxtapose with the modern, convenient, tech-enabled dine-in, delivery and catering options that will be available, such as on-screen ordering.  Initial operating hours will be Monday through Saturday from 11 a.m. to 7 p.m.
Jackson Hall is currently hiring. For more information, visit @jacksonhallmia on Instagram or Facebook.