With a rich diversity and access to all sorts of food options, it might be overwhelming for visitors and locals alike trying to find the best places in Miami to grab a bite to eat. Enter . . .  Sam Quintana. Sam is a Miami foodie who loves to share her eats and uses wit and humor to show us Miami's top food spots. Her Instagram will have your stomach rumbling with all the awesome pictures of yummy foods and desserts. We spoke with Sam to find out her best influencer marketing secrets, learn more about the woman behind the photos, and what inspires her.
How long have you been actively creating content?
I've been actively creating content for almost 3 years now. My 3 year anniversary will be July 2nd. I started my page when I was 18 and the hobby stuck.
Where are you originally from?
I was actually born and raised in Miami. So, Miami has always been my home, but background-wise I'm Cuban Chinese.
Where do you take visiting friends?
There are a ton of places that I try to take friends when they come back down but most spots are a bit of a drive for me. One spot I take everyone that's close to where I live is Mr. and Mrs. Bun. The family that runs the spot are the sweetest people you'll ever meet and their food is always spot on. They're a true Miami foodie. 
What are some of your favorite local brands/businesses that you worked with?
I've worked with so many local businesses and they've all been so amazing and open to working together. The most notable one was Los Tanitos. One of the owners, Carla, invited me to try her restaurant and I instantly fell in love. We started working on hosting my first media dine together and Carla was so accepting of my wild ideas and made everything possible. Some other local businesses that I've worked very closely with include Che Milanesa, Empanada Harry's, Milly's Empanada Factory, and Mondo Cannoli.
How can local businesses gain more exposure on social media?
Gaining exposure is difficult nowadays, especially because of Instagram's crazy algorithm. In order to gain exposure businesses need to focus on their social media and their marketing. Connecting with foodies/influencers is a big help, but businesses tend to forget that maintaining their own social media pages also plays a huge role. It's a two-step deal. The purpose of influencers is to get the word out that there's a business worth checking out, but our work only goes so far. We reel people in but a business's own social media is often what hooks people and keeps them interested.
Tell us your biggest challenge when it comes to creating content as a Miami foodie
Personally, my biggest challenge is staying on top all of the trends. Don't get me wrong, it's fun to see what new foodie trends pop up throughout the year but it's also extremely tiring running around to get a photo before the trend dies down. I live pretty far away from most trendy foodie places so that makes it just a bit harder for me. If I plan on eating somewhere far away from home I usually plot my day around that area so I can try out as many places as possible and stay up to date with trends.
How can content creators better engage with their audience?
The best way to engage with your audience is to do giveaways and to ask them questions. I ask most of my questions in my Instagram Stories since I know loyal followers are more likely to watch and answer honestly. Giveaways are a fun way to get all your followers excited about a prize and the more giveaways you do, the more people will pay attention when you post.
Who has been your biggest inspiration?
There are a lot of blogs that inspired me to start my own. Although not a Miami foodie, but still a foodie at heart, the one that still inspires me every day is @foodbabyny. Not only are their pictures amazing, but they have 3 adorable kids and they are the nicest people you'll ever meet. They always find time to reply to messages and genuinely interact with their fans. This persona carries over to in-person. Some people are nice online but bitter when you actually meet them face to face. This isn't the case with @foodbabyny. I had the opportunity to meet the whole family last summer and I could tell they truly love what they do and appreciate their followers. It's hard to find people like that today.
Now, tell us your strongest skill
My strongest skill is probably problem-solving. Whether it's about work, school, or my blog I'm usually quick to find a solution no matter how crazy it is.  
What book has made the biggest impact on your life?
The book that's had the biggest impact in my life is The Shadow of the Wind (shoutout to my high school English teacher for making us read it). I recommend that book to everyone and I've read it about three times. It's one of those books that you have to read multiple times because there's just so many layers to the story, but reading it doesn't feel like a chore. If you love to read that's definitely a book you'll want to check out.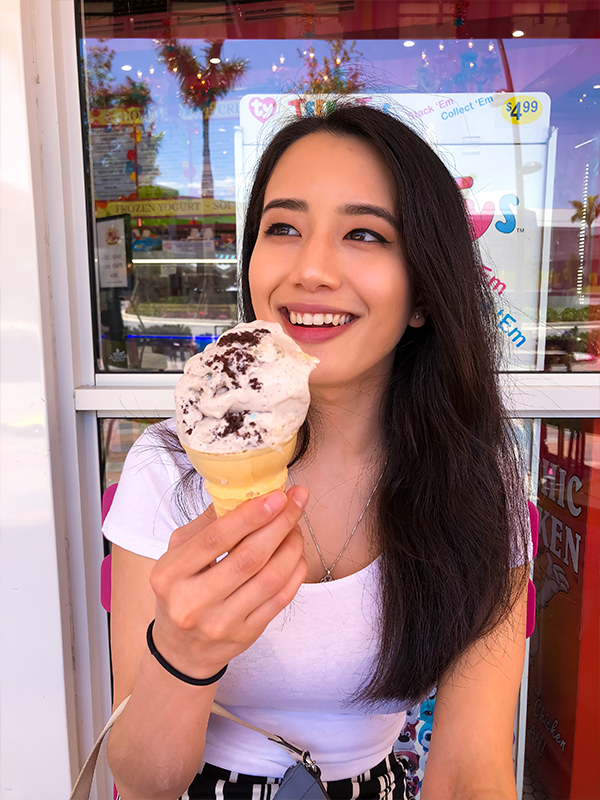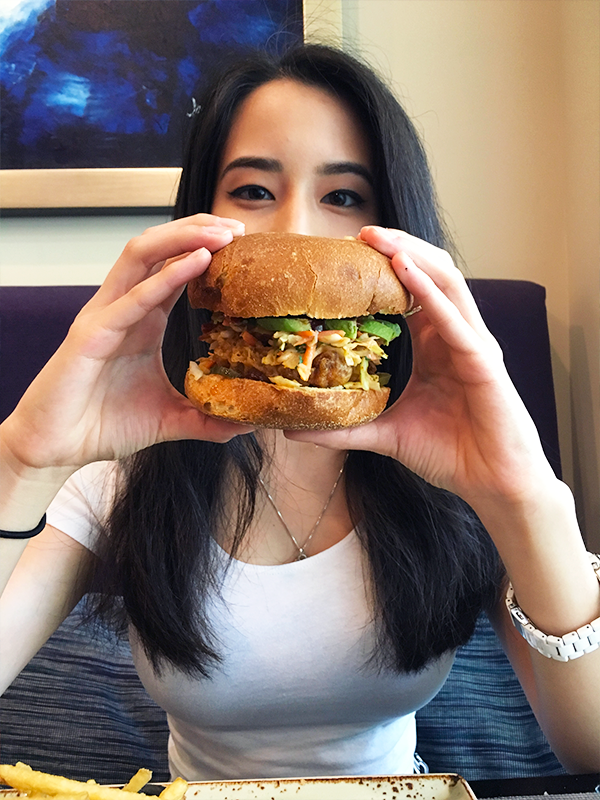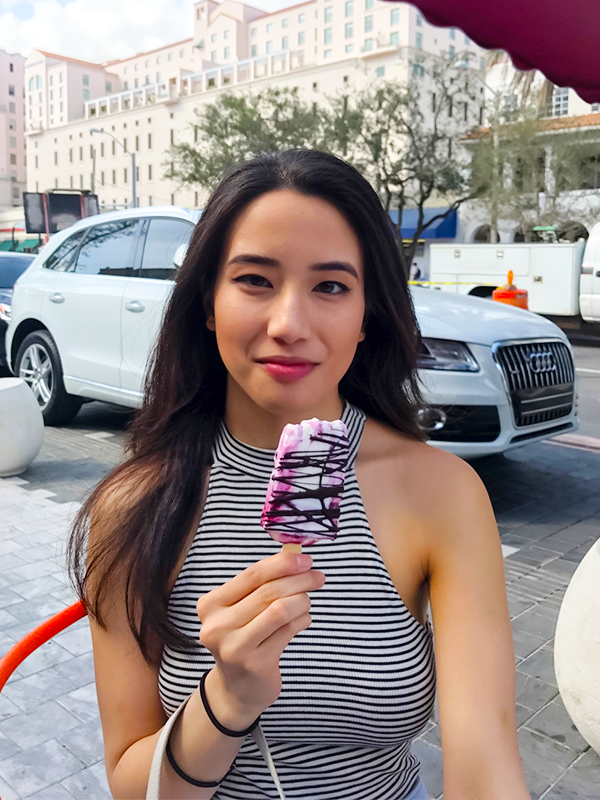 What equipment do you use?
For my photos I use my iPhone X. I try to take my photos in as much natural light as possible. For the times when lighting is horrible (usually at night or in dark restaurants) I use a portable light that can be bought on Amazon. The one I currently use is a bit heavy to carry around, so I've been looking for something smaller but for now, it does the job.
What are your top 5 apps?
Top five apps include:
Instagram (duh)

Twitter

TikTok (I swear this app is hilarious and addicting)

Google Maps (I have a horrible sense of direction)

Yelp.
Follow Sam's adventure of being a Miami foodie on Instagram at @biteofmia
Want to follow more Miami foodie 's? Then treat yourself and click here!