Mexico City, AKA Distrito Federal, is the capital city of Mexico. While travelers might have their eye on Mexico's white sandy beaches, it's capital has much to offer. Located smack dab in the middle, it features plenty of amazing things to experience. So, what should you know when traveling to Mexico City? We spoke with content creator Susy Ayala, who provides our readers with plenty of helpful Mexico City travel info that will inspire you to take a trip here ASAP.
What To Do
When describing Mexico City, Susy tells us this "eclectic" place has plenty to offer. The city features contemporary art as well as classic styles like Porfirian, Colonial, and Aztec. Just outside the city, head to Teotihuacán to see the largest pyramids on the continent and have the time of your life! Mexico City also goes by the City of Palaces. There is plenty to take in while visiting the Centro Historico AKA the Downtown area.
Some of Susy's favorites include:
MUNAL (National Museum)

Palacio de Correos (Post Office Palace)

Gran Hotel Ciudad de Mexico (Mexico City Great Hotel)

Palacio de Bellas Artes (Palace of Fine Arts)
Downtown is also where you'll find La Ciudadela, which Susy says is "the best market of Mexican arts and crafts with great prices."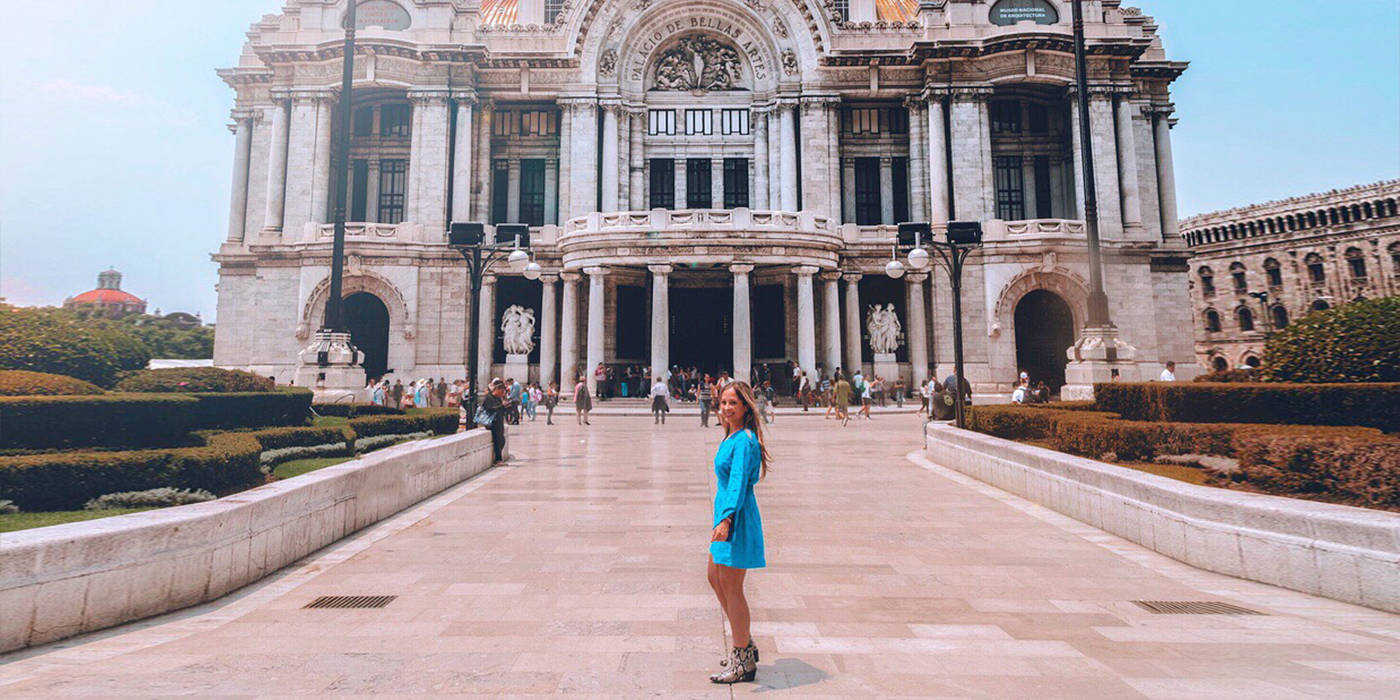 Over in the Chapultepec and Avenida Reforma area, you can visit the Bosque de Chapultepec (Chapultepec Forest). At the top of the hill, you'll be able to get stunning views of the city. Susy says Avenida Reforma is the most beautiful street in Mexico. From here, you can head to the Anthropology Museum, which features masterpieces from the Mexican Pre-Columbian period including the famous Aztec Calendar.
Over in the New Polanco neighborhood, Susy recommends the Jumex Museum. This museum is home to one of the biggest contemporary private art collections in Mexico. Here you can catch unique views of Mexico City's Museo Soumaya, a beautiful building designed by one of Mexico's best architects, Fernando Romero.
Susy's top gallery suggestions include:
OMR Gallery

Kurimanzutto

Labor Gallery Mexico

Licenciado Gallery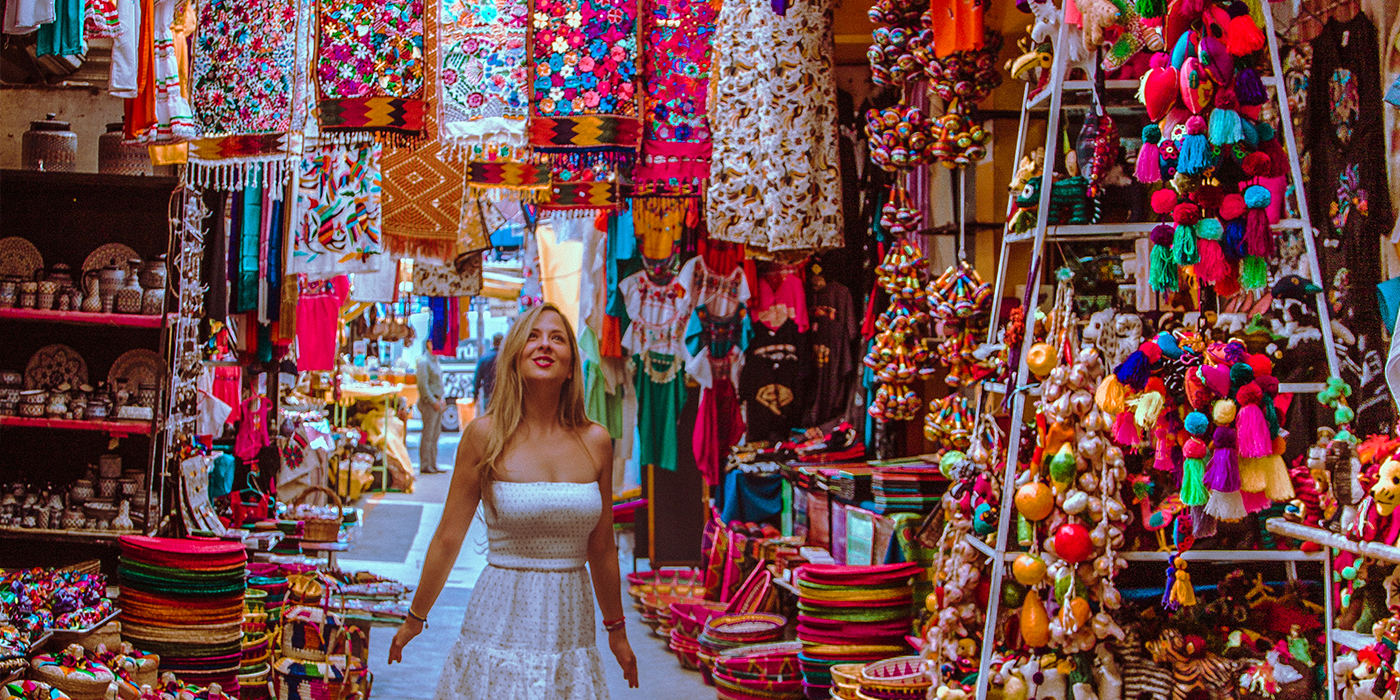 How To Stay Active
The company Siclo features indoor cycling classes with multiple locations around the city. You can book a class online at siclo.com in advance or while in Mexico. If you're looking to get outside, head to Avenida Reforma on a Sunday. Parts of the street are closed, which means it's great for skating or outdoor cycling.
Where To Meet Other Humans
One of the coolest neighborhoods for Susy is Polanco. This is a part of Mexico City that is home to a lot of ex-pats. Since everything in Polanco is within walking distance, you can check out multiple spots all at once. Each spot connects to the others, including restaurants, bars, and coffee shops.
Another area Susy tells us to meet people in is La Roma. This is where you'll find plenty of other creatives and artists to hang with on your visit to Mexico City.
Where To Eat
Susy's top food spot is Ojo de Agua. With multiple locations around the city, Ojo de Agua features lots of delicious healthy food options. They even have Aguas Frescas (fruit water). 
Where To Stay
For lodging, Susy loves staying in the Polanco neighborhood. If you're looking for an Insta-worthy hotel, Susy says Camino Real in Polanco is "a Mexican modern architectural masterpiece and has great restaurants."
For more of Susy's travel journeys in Mexico City and around the world, follow her on Instagram at @susyayala
More trips around the world shared by our travel friends you can find here