Instagram is one of the best platforms for finding fashion inspiration, and when it comes to style Denisse Hernandez of @dizzydinstyle is on-point.  As n\one of the most up and coming Miami Content Creators she features pictures all over the U.S. and around the world with her great fashion instincts. Find out more about one of Miami's top fashionistas and her best social media tips.
How long have you been actively creating content?
I have been active for quite a few years sharing all my favorite outfits and travel experiences, but I decided to be more open and start my website two and a half years ago.
Where are you originally from?
I'm originally from Guayaquil, Ecuador and Miami has been my home since 2009!
What is your favorite place in Miami to take friends that are visiting?
My friends know that whenever they are in town, we have to go to my favorite hotels in Miami Beach! The Edition Hotel is one of my favorites for casual drinks before heading to Basement, which is the lounge downstairs. The Faena Hotel is my ultimate spot for good art, food and drinks! Proyecto Tulum has a special place in my heart, since every time I'm there it feels like I'm in Tulum. Nothing but great food, drinks and people!

What are some of your favorite local brands/businesses that you worked with?
Jennifer Zeuner Jewelry and Jennifer Haley Handbags.
What can local businesses do to gain more exposure on social media?
Making the product worthy of word of mouth. Tell stories instead of just selling.
What is your biggest challenge as a content creator?
Making sure I'm showing exactly what the brand is expecting from me without much guidelines.

How do you suggest creators can do better at engaging their audience?
Be yourself!! Don't try to be someone you are not just to get likes and followers. If people like you for who you are, that's all you need!!
Who has been your biggest inspiration?
My grandma and all the strong, empowering women around the world!
What do you consider your strongest skill?
My positive attitude and my willingness to always learn. Always open to new challenges.
What book are you currently reading?
Currently reading Siddhartha by Herman Hesse, but my favorite books and the ones I ALWAYS recommend that everyone should read are The Alchemist and You Are A Badass.
The Alchemist is about following your dreams while paying attention to your journey. Everything happens for a reason all the good and bad! You Are A Badass is about exactly that! Be yourself and trust yourself, you can do ANYTHING you put your mind to.
What equipment do you use?
My new iPhone!!
What are your top 5 apps?
For pictures:
VSCO
Lightroom
Quickshot
HUJI
Music:
Anything else we should look out for?
My new site!!! dizzydinstyle is currently under construction since I'm working on my new one, which will be more friendly to navigate with all the archives from my previous one.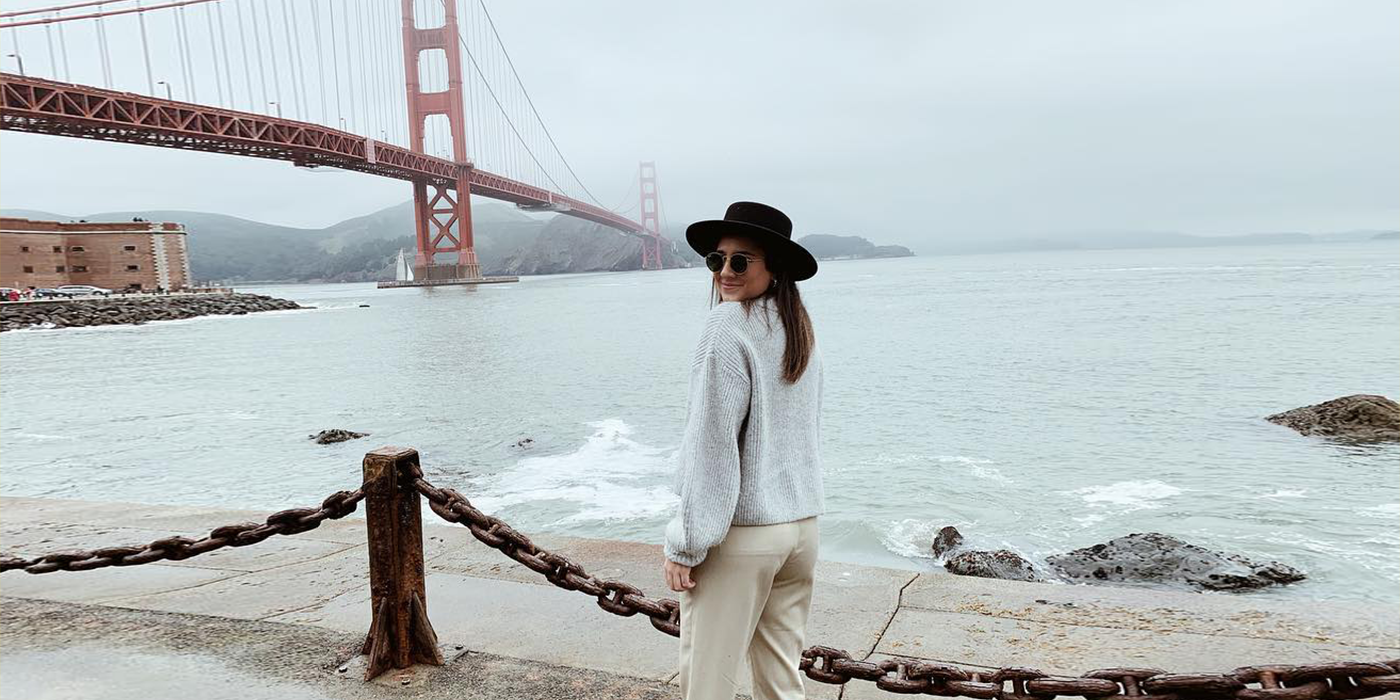 ---
Like Denisse's story? Check out our other Miami Content Creators, like  Jen Lewis