There is a new Miami co-living community coming to Wynwood.  The Collective, a London based global co-living community started by Reza Merchant. In 2010 Reza was a 21-year-old in London and was having a hard time finding a decent place to live that was also an affordable price. As someone who was well-traveled and inspired by music and communities from around the world, Reza saw a massive need for affordable housing that could also give people a sense of community and the flexibility to travel. 
It was then that he decided to start a company to help like-minded young people find great places to live.
Today, The Collective has developed nearly 9,000 residential units and created a global platform with a network of living spaces. They've raised $850 million and have locations opening up in New York, Chicago, Miami, Berlin, London and Dublin
In this interview, I asked founder and CEO Reza Merchant to tell us more about The Collective, including its humble beginnings and his own entrepreneurial skills.
How did you start The Collective? 
We started with very humble beginnings. I took a small loan with a couple of friends and setup a brokerage that was designed to connect students with properties and really improve that service.
A year later we started offering our own four to six-bedroom houses and all-inclusive serviced living. From there we took on about 20 houses in the same way and quickly scaled up to 20 to 50-unit projects. I noticed a real lack of supply and excessive demand in the market
We did our first house in May of 2011. Then we moved up from 6 bedrooms to 20 bedrooms. In 2012, we completed a 50-unit project entered a new chapter as The Collective, focused on purpose-built places. In 2017, we opened The Collective Old Oak, the world's largest co-living building.
It was all about creating the optimal living experience for our community and our members, centered around community and convenience.
It became even more obvious to me at that time that cities are becoming increasingly lonely and increasingly isolated.
Technology, with all its benefits, is still making people increasingly isolated, and previous forms of community such as religion were becoming less and less relevant to people.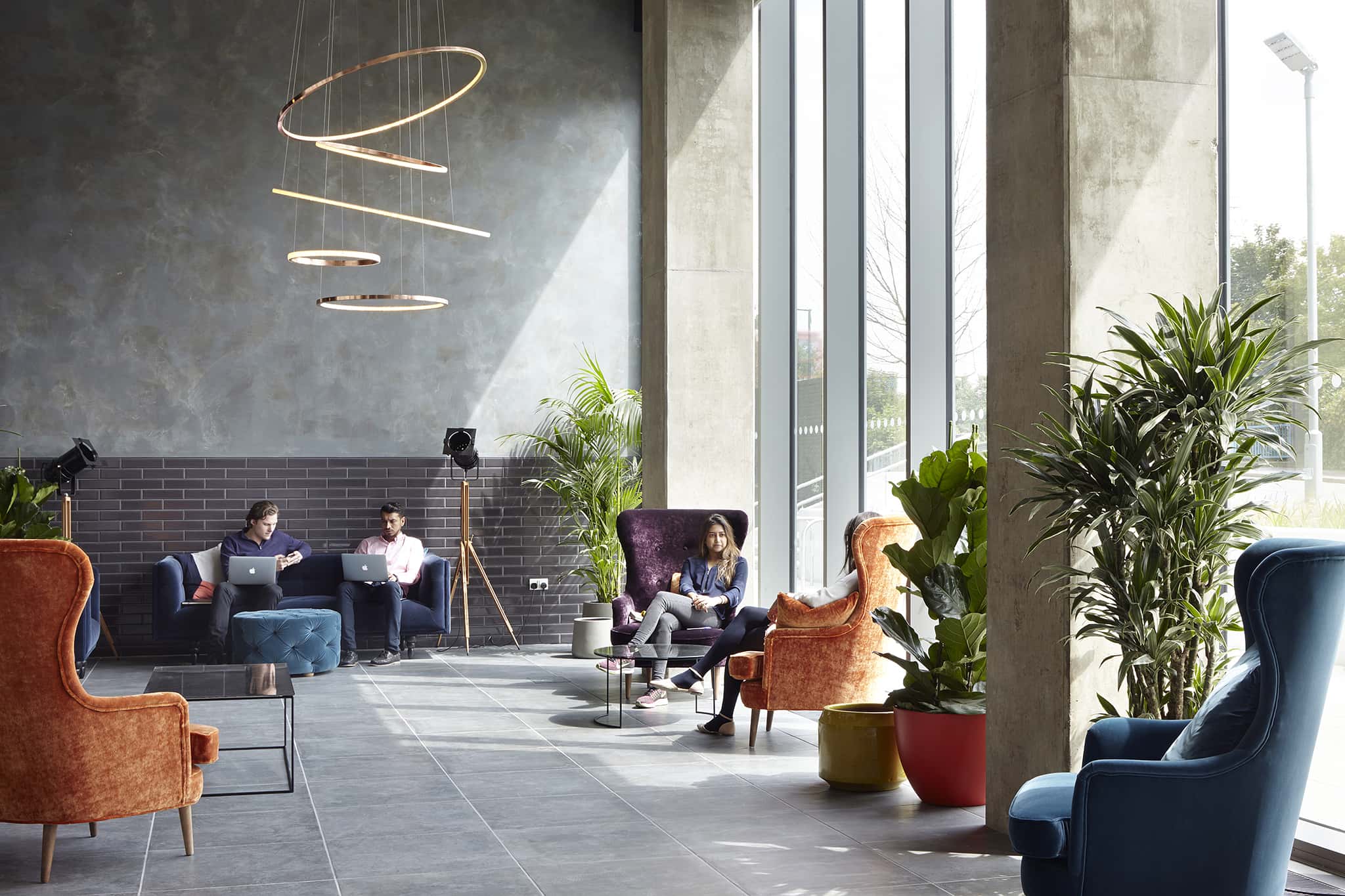 What is your vision for The Collective?
We are building a solution for homes in the world we live in today, which is very much a global world. People are no longer citizens of one country, they are citizens of the world. The use of technology and cheaper travel is allowing people to live in multiple places without being tied to one place.
The biggest barrier to doing this is having a home. Traditionally, home is one place. You need to sign a lease for at least 12 months, it can be ridiculously expensive, and might be of poor quality.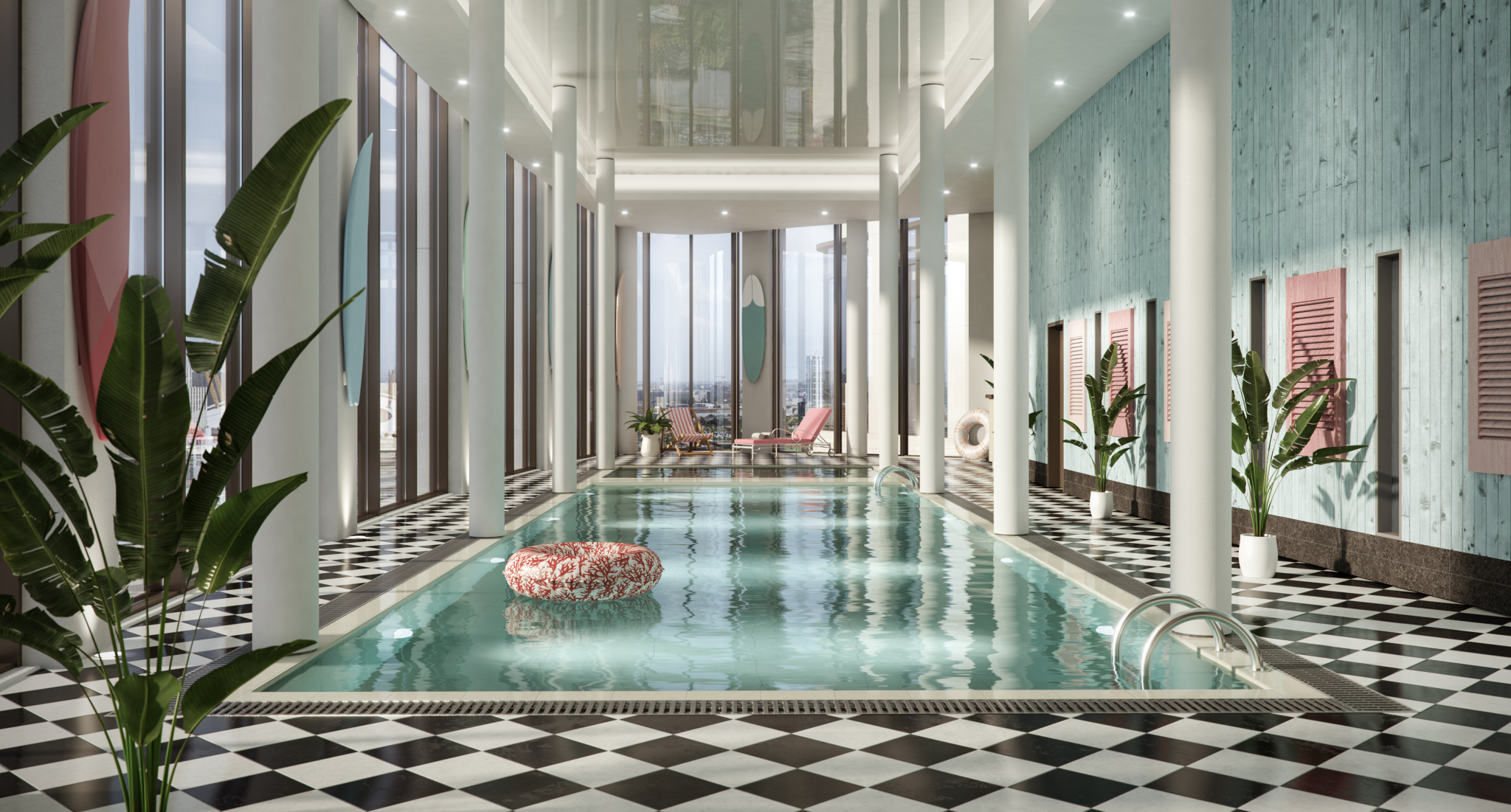 We believe home is not just about having a roof over your head,  it's a place where you have community and a sense of belonging. From the moment you are born until the moment you die, human connection is an important factor for all people on this planet, and that's why we focus so much on community and bringing people together and really creating a feeling through our programming and cultural events.
Are the units shared or private, and what are the leasing terms?
We have a range of units. Some are individual studios, and some are individual rooms with shared elements.
Flexibility is the most important thing for us. The whole concept of a 12-month lease is completely outdated. People's lives don't run on 12-month periods anymore. We offer everything from one night to one year.
And even if you go somewhere for just a few days, you still want it to feel like home. People are sick and tired of checking-in to boring hotels where they feel very lonely.
Why did you choose Wynwood for a Miami Co-Living community?
In Miami, such a big focus for us is around the cultural programming, the music, the art. A lot of that stems from my experiences at music festivals in the last 10 years. I've seen the kind of impact music has had on my life. I've traveled to some amazing places and made some amazing friends. 
We took what rave culture stands for in terms of acceptance and people not judging one another and appreciating people for who they are, and we made it the cornerstone of our culture. This is what we want to inspire our members.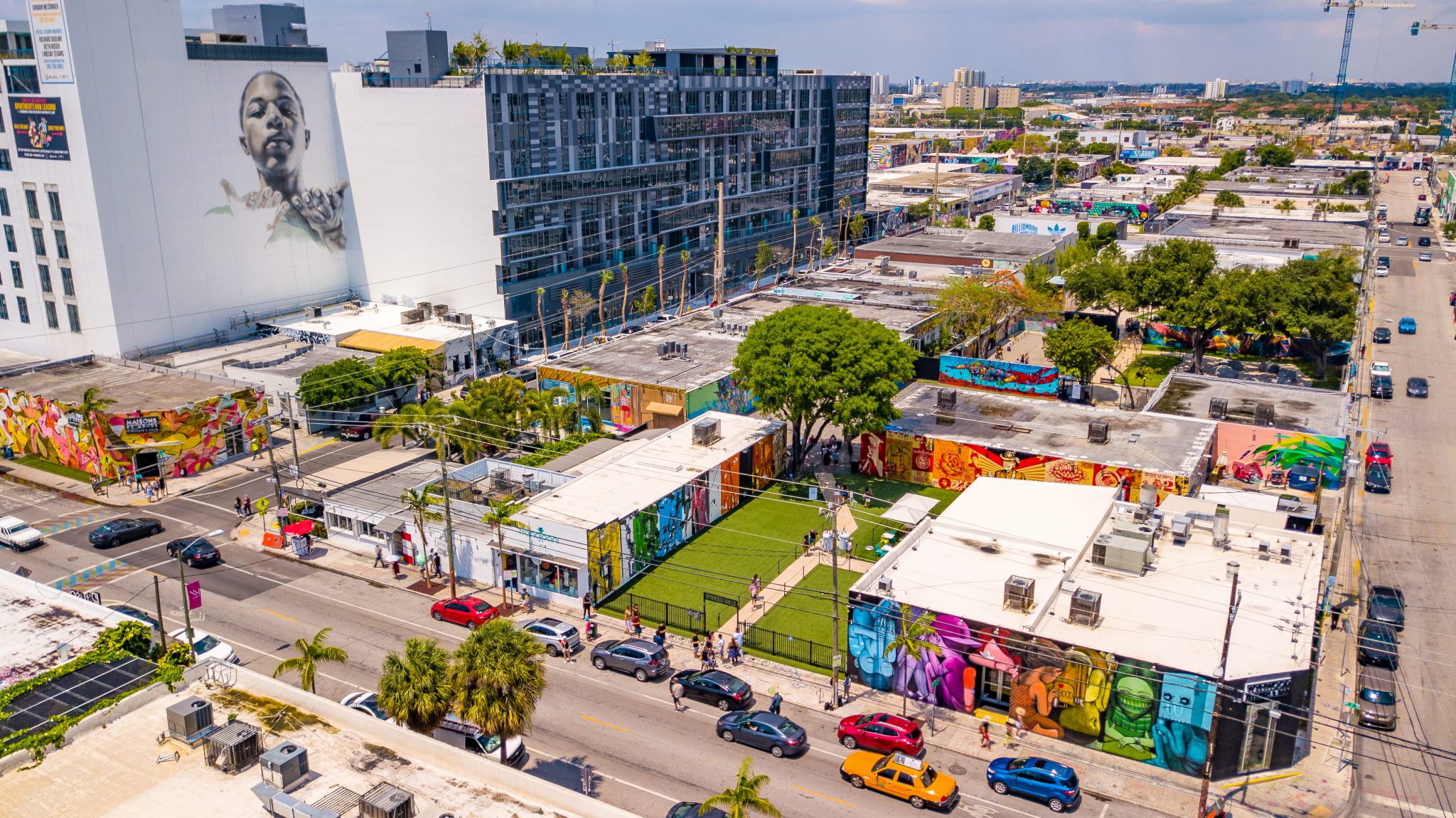 I was in Wynwood for the first time last year and completely fell in love with the creative energy, the artwork, the coffee shops, bars, and so much diversity. It has a real soul and it reminded me a lot of Shoreditch 12 years ago or Williamsburg in NY, except that it's sunny all year and is only 15 minutes to the beach, so it was a no brainer.
I believe that as the world gets more mobile and global, people will gravitate to places that are accessible and culturally inspiring, and Wynwood has both of these characteristics.
We also want to be in places that have interesting local communities and people that we can provide space for, where they can create and inspire, so we are really looking forward to tapping into the local community that is already there. Rather then creating something that alienates them and outpaces them, creating space for them so they can continue to thrive and create some amazing things.
How many units are you building at the Wynwood location?
Several hundred units, tbd based on final design.
There seem to be a lot of new residential developments going up in Wynwood , are you concerned about local competition?
What we are creating is not just residential, it's got many more layers and depth to it. We don't see ourselves competing against the traditional residential developments, which are just regular apartments that are expensive, don't really have much soul, and are not focused on creating community and a sense of belonging for people.
What is your strongest skill as an entrepreneur?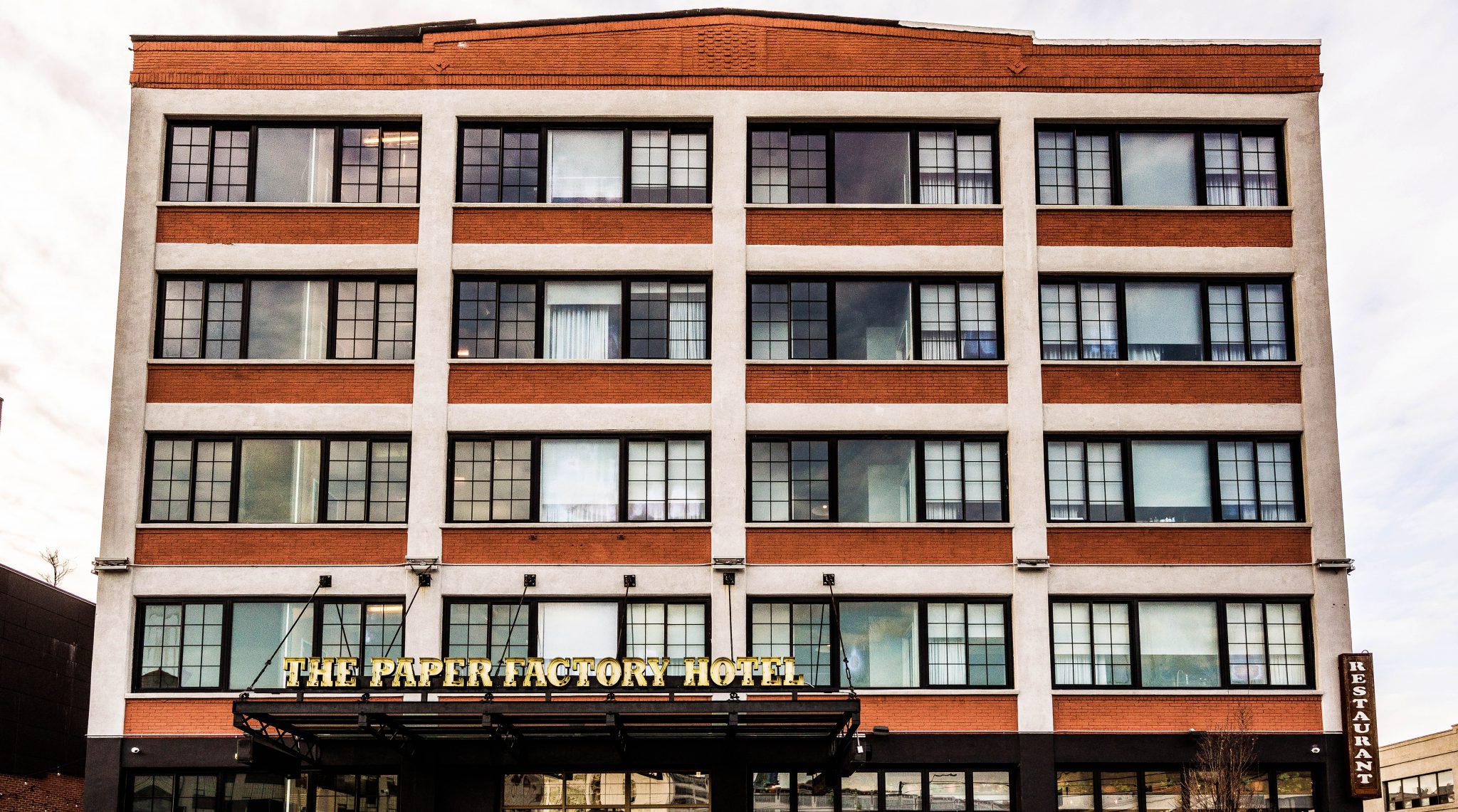 Having the awareness of understanding what people need from a culture, community, and convenience perspective, and being able to marry that with something that is financially viable.
I think everyone realizes that the world is becoming more lonely and that we will need to create places that will have a strong sense of community at a price point that is accessible. But then being able to turn that idea into a business, when its something that no one has done before, and you have to overcome regulatory hurdles, financial hurdles and all kinds of other hurdles.
Since its never been done before, people can't always see the vision. I think we have managed to overcome that and merge the two.
What is the biggest lesson you learned from a mistake?
The importance of planning, to plan and outline your vision. When you are small, you can get away with doing things gowk, but when you are large you have a whole army of people that need to know and understand what is going on, and that requires planning and thinking ahead.
Giving people as much context and explaining your thought process of why you do what you do is so important. We are not creating just a regular business for everyone that works in The Collective. It is really a big part of their lives, it's really a calling. People are here for a much deeper reason then just a job, so over the last few years I've learned the importance of giving people the context and to explain why you are doing what you are doing.
What book has had the greatest impact on your life?
The 7 Habits of Highly Effective People. It taught me a really valuable lesson to take responsibility for your actions.
It's very easy when something doesn't go as planned to blame an external factor, but those external factors are out of your control. The book talks about your circle of influence. You should really be focused on things that are within your circle of influence, by having the attitude that you are in control of your own destiny and your actions are the sole driver to achieving what you want to achieve. That gave me a real sense of self-belief and responsibility, rather then feeling like I am beholden to other people and other factors to achieve what I want to achieve.
We are looking forward to the opening of this incredible Miami Co-Living community, in the meantime, If you enjoyed this story, check out our interview with the founder of Mindspace Co-Working