Anyone who travels a lot knows how important it is to have smart luggage, it should be functional, compact on the outside and spacious on the inside, easy to move around and of course, beautifully designed.
Fitting many things in a small piece of baggage and keeping it organized can get challenging, how about when you need quick access to your laptop or a pair of shoes? Paul Barmes is an entrepreneur from New Zealand who designed his new line of luggage for people who live, work and move. It is the first carry on with 3 hinging compartments, so you can travel without stress and have easy access to the things you need when you need them.
Barmes luggage features an upper compartment that lets you access your passport, chargers, electronics and toiletries using the optional travel accessories. You can open it while keeping your luggage upright on its wheels so it's easy to access while going through security.
A lower compartment that perfectly fits the optional laptop satchel, so you can remove it as required for security checks. This space can also be used to house shoes or one of the supplied packing cubes.
A  rear compartment is where you store and organize your clothing and other vital items using the supplied packing cubes for seamless organization.
We asked Paul to tell us more about himself and his brand.
What was your first entrepreneurial endeavor ?
In my early twenties I designed and developed a leather billfold to hold credit cards, specifically for a well known credit card company. 
My company was the first to do a direct marketing campaign with this brand in New Zealand, and it was the start of my design process of how to make the experience more seamless and simpler with style and quality.
What was your aha moment that led you to create Barmes Luggage?
"Wireless." There are no boundaries. It has given people the ability to live and work from almost anywhere at any time. To combine their lifestyle with work and travel, how can I provide the ultimate solution in flexibility and mobility while making people's everyday more seamless?  I came up with the tagline "Live. Work. Move." and from there came up with the Barmes luggage to help combine and organize those needs.
Is Barmes designed for business or leisure travelers?
We believe in "bleisure". As any destination should have some elements of fun and adventure, we like to support those who make time for both work and leisure.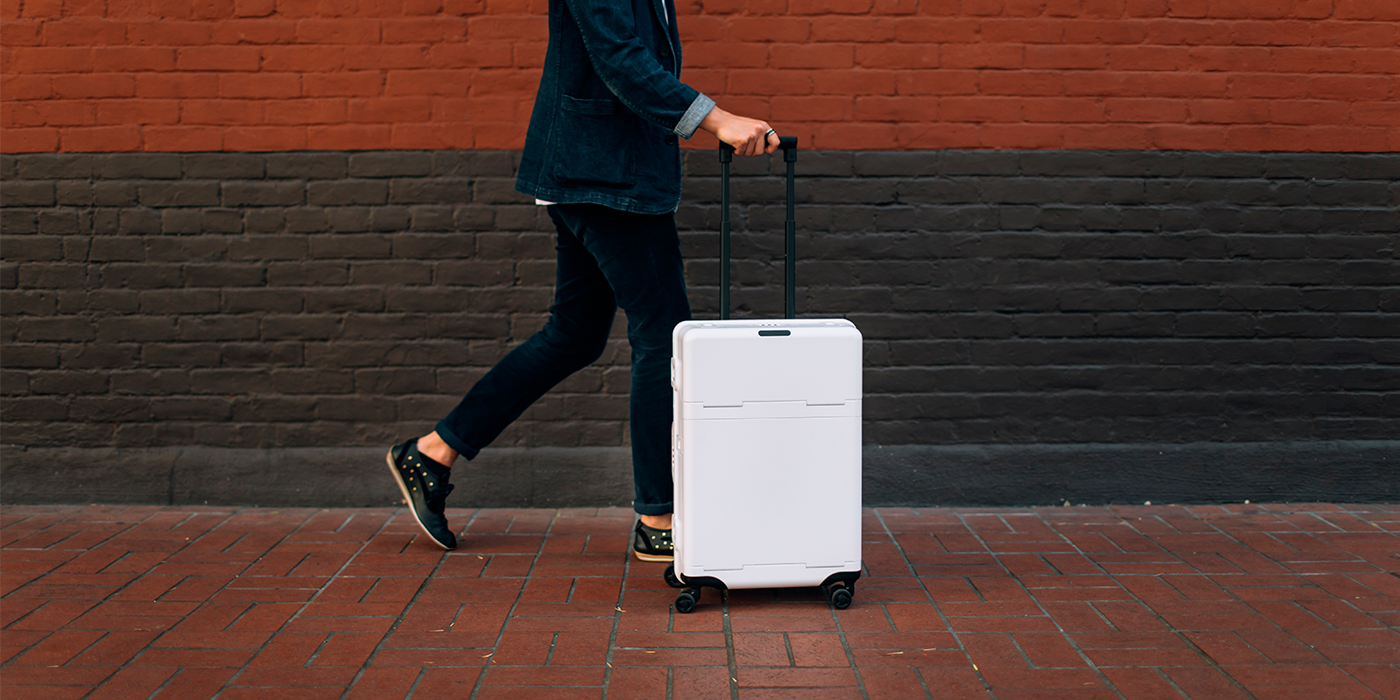 What is the biggest challenge you see travelers dealing with and how is Barmes solving this?
With communication now far reaching, people's travel habits have changed immensely. Now often combining business and leisure, it's time to rethink each journey to make it more seamless. What are those important items for your travels? I constantly see people struggling with too many pieces of luggage, making it difficult to put their hands on those important items, and in some instances, not remembering where they are. Travel can be very stressful for the individual and certainly for the airline crews who are constantly reshuffling to create more space. The Barmes luggage, with its three compartments, allows you to separate your personal, business and other travel items with quick and easy access to those important pieces whilst on the move. These dedicated spaces help you plan and organize your journey in advance giving you peace of mind.
What has been the biggest challenge in bringing this from an idea to where it is today?
Our biggest challenge was the complexity of the design which is basically a cabinet on wheels. All of the main components are built from injection molded tools and in ABS plastic. We wanted a luggage piece that was easy to access in the standing position. The next objective was to make the spaces more defined, but with flexibility. Offering safe and secure form and function. The Barmes luggage conception was "not solely" as a luggage piece, more to cater for people's lifestyles.
What do you believe is your biggest strength as an entrepreneur?
My ability not to be influenced by what others are doing. Too often, people and companies are too worried about what their competitors are doing and make decisions based on this rather than on innovation.
Who has been your biggest inspiration?
When you start on the drawing board with a truly unique design, the ideas you have can form a resourceful product for changing needs. We all know it is easier copying other ideas, but this project led me down a path that was largely unknown and outside of my comfort zone. Working with new materials, new tools, and new processes, this journey would not have been possible without the many people who have worked in collaboration with me and my team.  Some I knew and had worked with previously; some I was fortunate to meet along the way. Without their experience and knowledge in their specialized fields, this project would never have got off the ground. I thank them from the bottom of my heart for their passion and dedication to achieve something as special as this. It has been a truly unique experience.
What is the biggest lesson you learned from a mistake?
Believing some of the people I met in the early stages had the ability to produce this product. There are those who lead and those who follow, after time, I found those who had the ability and resilience to endure this project. I have learned to ask more questions and be more cautiously optimistic.
What is the best piece of advice you received?
A great saying I like to go back to is, "if it was easy, everyone would be doing it." The only good thing I can say about those who say "it can't be done," is the fact they give you the motivation to push on.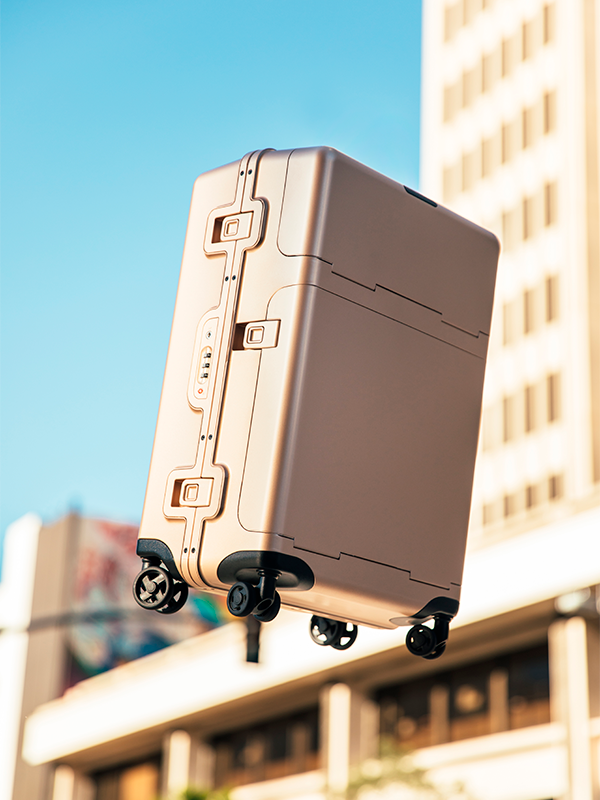 What is a personal habit that contributes the most to your success?
Resilience. If I accepted that my work was impossible every time I heard it, I would not have achieved some of my best work. When pushing the boundaries, you need to surround yourself with people who believe in the mission, understand the goals and know there will be challenges to overcome along the way.
How much of an impact do you believe social media has on customers buying decisions?
A huge impact. All of us at times are influenced by people we learn to trust. We like the advice they give and the wisdom they share. Social media has given us the ability to verbalize and visualize these ideas with a wider audience. From this we can be inspired or inspire others.
Connect with Barmes Design on their website barmesdesign.com or on Facebook, Twitter @barmesdesign  or Instagram @barmesdesign