The mainstream way to think of London is to think of landmarks like Buckingham Palace and Big Ben. London is so much more than what we see on tv and offers it's visitors a once in a lifetime opportunity. After you read about Anna Kloot's experience, you'll think differently about this destination across the pond. She gave us something we didn't know we were missing. An insider's perspective. Anna gave us insight into the hidden gems of the city, along with some up and coming locations and what exactly you should do there. Trust me, you'll want to check all of it out when you head over to London.
Must Do Activities
Columbia Road Flower Market is a favorite among locals and attracts many tourists to its stone roads. The best time to go is Sunday morning, when vendors pack onto tiny Columbia Road, showcasing bouquets and baskets full of freshly picked flowers. Walk along the road and you will be charmed as well as amused by the unique salesmen that use their charismatic personality to entice you towards their wares. Mom and pop shops line Columbia Road, you will be supporting local businesses and purchasing one of a kind products found nowhere else in the world. After you're done shopping, check out East London, and walk along the district of Shoreditch. Its buildings are covered in art and definitely call for an impromptu photo shoot. 

Staying Fit
BarreCore is a famous pilates/barre class that'll burn calories and work your muscles like no other fitness class. Anna devoted herself to it and enjoyed every minute of it. There are apps that you can download that don't need internet or you can stick to the classic walking or jogging. 
Get Social
Even though London and New York may look similar, the lifestyles of the people that live there are quite different. Living in London, the best way to connect with others would be to pursue things you're into and meeting people through that. Try going to an open mic night, join a Zumba class or a book club and see your new relationships flourish.
Recommended Eats
A new spot to try out is Kudu, located in Peckham. Peckham is the equivalent of Brooklyn. It's the up-and-coming district of London packed with new and exciting things. Therefore, it comes as no surprise that Kudu would skyrocket to being a hotspot amongst locals and travelers. The restaurant provides a relaxing atmosphere for all patrons. It's a place to sit and take a breath from a long day of sightseeing. The menu is delectable and quite eclectic, from broths to ice creams. You can dine in your sweatpants with your dog or enjoy a candlelit romantic night with your significant other. Anna tells us that this is the place to be.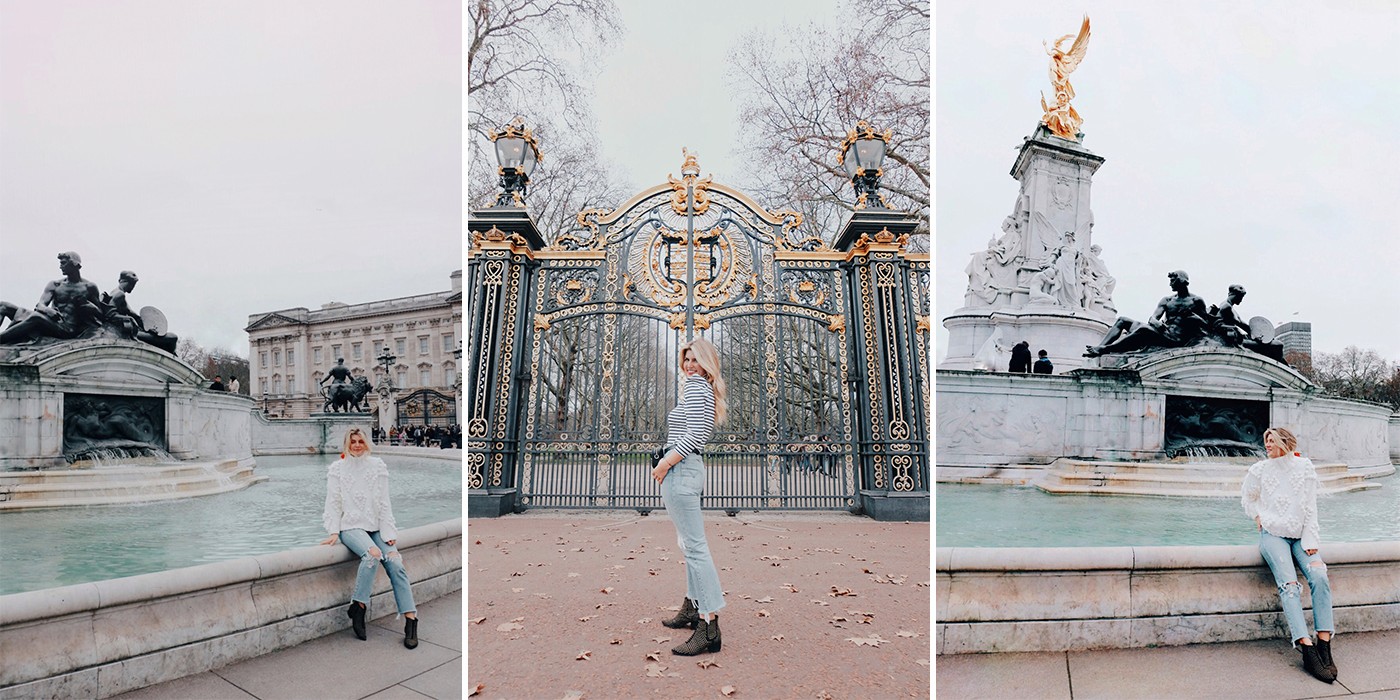 Where to Rest
Since Anna is a local, it's been some time since she's played tourist and booked a hotel, when she did play the role, her favorite spot is the Beaumont. It's tucked on a side street in Mayfair, making the quaint and quiet vibe a favorite for tourists. It has the art-deco theme, from the discreet lobby to the enchanting spa, and the enticing bar. Anna says you won't find better service or any other place as cool as the Beaumont.
For more excitement head to traveloutsidethebox.net and follow Anna's Instagram @traveloutsidethebox
---
Another London story from Lauren McGill is here