Myanmar, formerly known as Burma, is formed of dozens of different ethnicities. With that many different backgrounds comes an interesting community. Yangon, the country's capital, has bustling markets filled with all types of goodies. Carla Usw AKA @mychickenworld unlocked all the secrets you need to know when traveling here. Read on to learn all about this extraordinary destination.
Places To Go
Myanmar, AKA Burma, is considered a gem among the travel community. Due to the amount of different ethnics backgrounds, you can find anything from Buddhist temples to Jewish synagogues.  

Yangon, formerly called Rangun, has several parks and small lakes such as Kandawgyi-Lake. Beautiful little houses and small buildings reflect British architecture during colonization. Join that with the modernization of skyscrapers and you have something magical.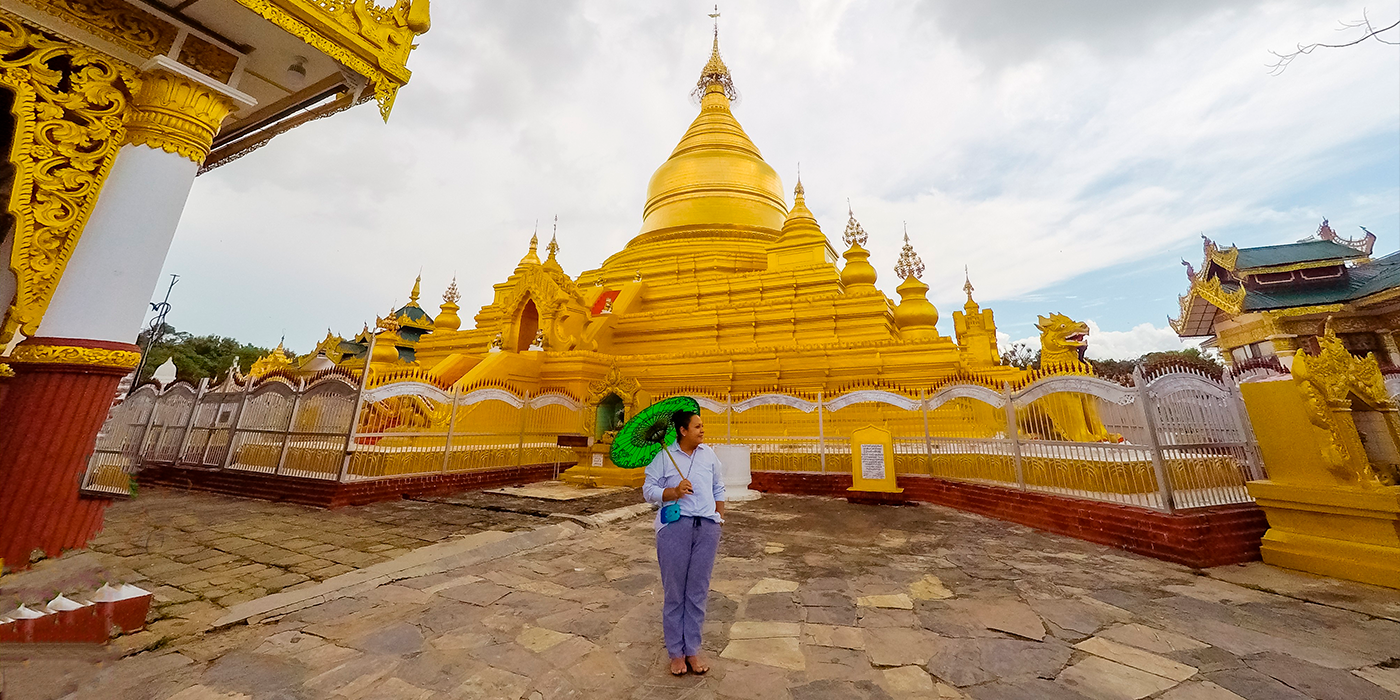 Your stay in Yangon isn't complete without first visiting the famous pagoda complex of Shwegadon, where thousands of pilgrims flock here every year to witness the Buddhist relics that are housed here.
Must See Art
Urban art is expanding itself into cities around the world. In Yangon, specifically, Chinatown, cafes, restaurants, and bars are featuring urban art. If you head to other regions like Mandalay and Bagan you will be amazed to discover how local painters reflect the natural wonders and history of their country.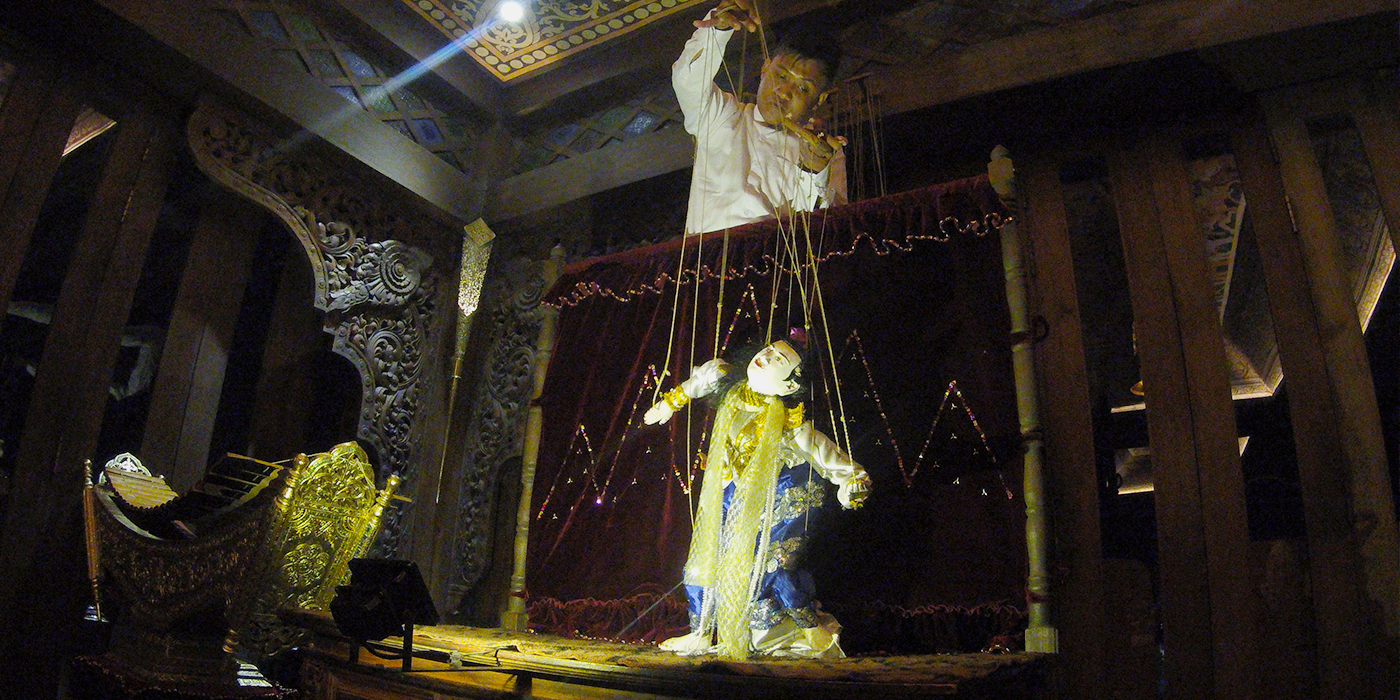 Best handcrafts: Typical Burmese puppets, traditional umbrellas, and bells are the most popular and most unique souvenirs to buy. 
Staying Active
Traveling to Myanmar is a real adventure. Depending on the season when you travel, the weather can either be very hot and humid with heavy rains or can be extremely dry. This is typical of tropical regions, where two extremes meet. 

There is an upside! Myanmar offers a wide variety of activities throughout the year that will keep you active all day long. From walking the streets, hiking in Mount Popa, climbing to the highest pagodas and yoga retreats, you'll never get bored. 

Meeting New People
Globalization has helped new generations of Burmese to have an interest in interacting with foreign travelers. The best places in the capital are the tea houses and, of course, the occasional restaurant/bar where travelers exchange experiences.

There is an abundance of college students who work part-time in the tourism sector and have the knowledge to explain life in Myanmar in a very broad way. They without a doubt help you explore this country without fear or worry.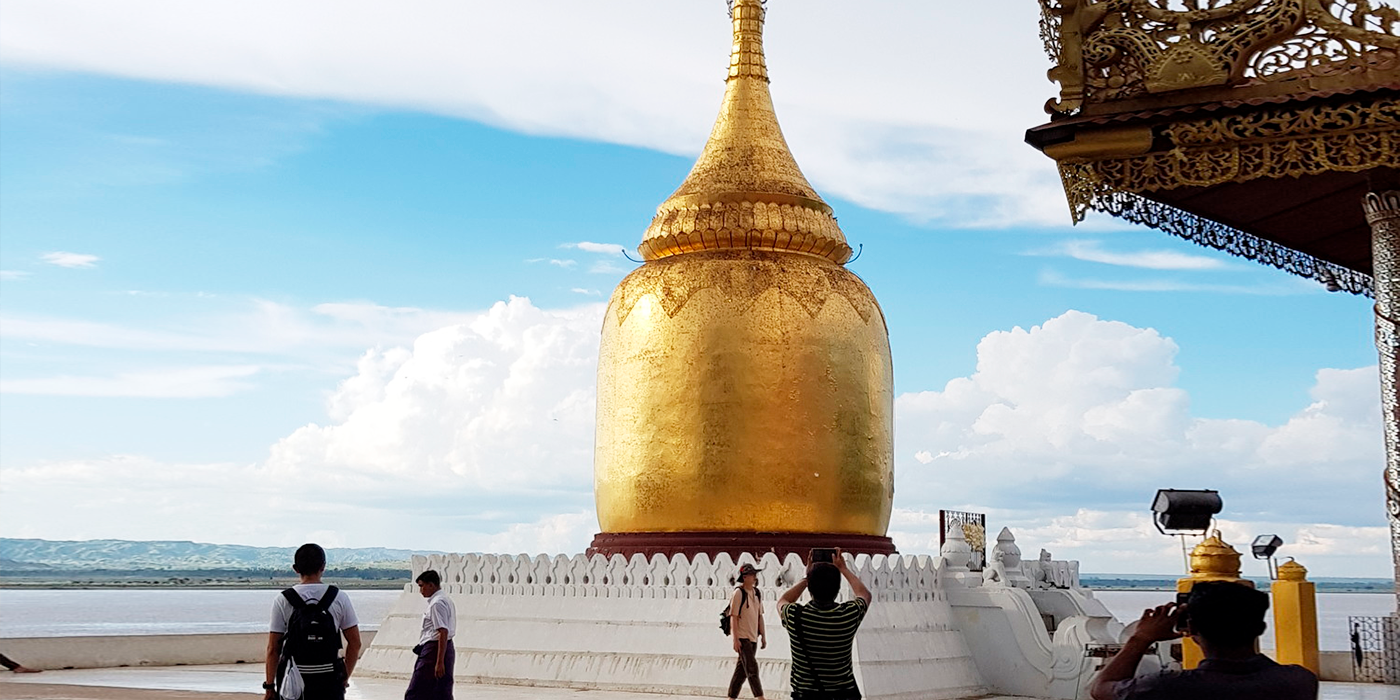 Locals in the city are very welcoming to travelers and have no problem helping you find the best spots around. If you're traveling off the beaten path, locals in the countryside might take a little talking to, but it doesn't take long to make a new friend.
Best Eats in Myanmar?

Gekko is one of the places where you can eat the best sushi in the city. With a very special atmosphere, excellent service and a variety of events at night, this spot has everything to offer. Happy hour is something worth mentioning. Gekko is located in the British neighborhood and isn't far from Chinatown.
Check out their website: gekkoyangon.com
Another restaurant worth mentioning is Khaing Shwe Wha Vegetarian Restaurant. The atmosphere of the restaurant is a mix of cultures, thanks to the diversity in ethnic backgrounds. 
In terms of the menu, Burmese food is an explosion of flavors and you should try everything. They cook with very fresh ingredients to get the most flavor into their dishes. The most famous Burmese dishes are

Mohinga soup

Tea leaves salad

Shan noodles

Burmese curry with seafood, fish or beef or lamb

Snacks fried as samosas or spring rolls

Lodging
Yangon has a huge catalog of hostels throughout the city. In addition, you'll find homestays and hotels of renowned names that make choosing one much easier. You can choose the perfect hostel based on your budget and other needs. 

A special place where you can see the iconic Shwegadon Pagoda from is the Chatrium Hotel in Royal Lake, Yangon. This hotel has the charm of any Burmese palace. With an amazing view over the lake and Shwegadon Pagoda, there is no reason NOT to check this place out. They offer spectacular bar terraces, gardens, spa areas and a lovely pool you can enjoy on your days off from exploring. 
The Chatrium Hotel annually takes part in the Switch off for Earth event, where individuals and businesses alike, turn off their non-essential electricity. They do so to show they are in support of combating climate change. They also recycle their water to keep their gardens lush and green.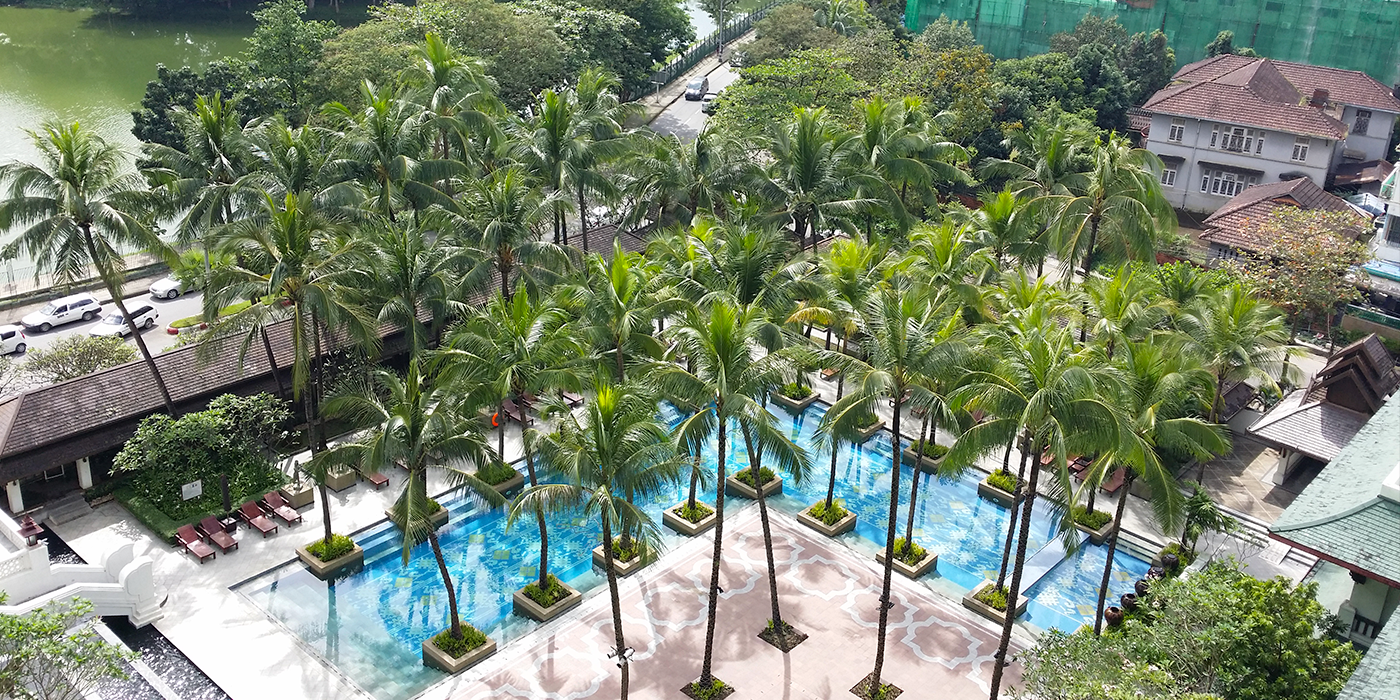 All the food offered is regional and seasonal, which many countries find to be the best way to eating healthy. In addition to having afternoon tea with Burmese specialties, they have a great variety of detox waters that are all served with a friendly smile. 
Just a few minutes walk from the Royal Palace in Mandalay, you'll find this small but unique traditional hotel. Its charming terrace is where you have to experience dinner. What's a dinner without a beautiful puppet show? 
Clear water is a big issue in Asia so the hotel tries it's best to remind guests of sustainable habits. Things like reusing towels, and shutting th water off while you brush your teeth are very common. The hotel offers guests the options to recycle small containers in some of their rooms and organic non-chemical shampoo/soaps which is a part is of their sustainability program.
Even if it's located on a crowded street, the staff always keeps a clean lobby and all the general areas including restrooms and terrace are pristine. The food is cooked in the moment and everything is made with fresh ingredients. Between local curries and vegetables, they offer a balanced program for breakfast and dinner.

You can arrange airport transport/tour days with a driver and tour guide special dinner occasion and transfer to another part of the Mandalay region. Now that's what I call service!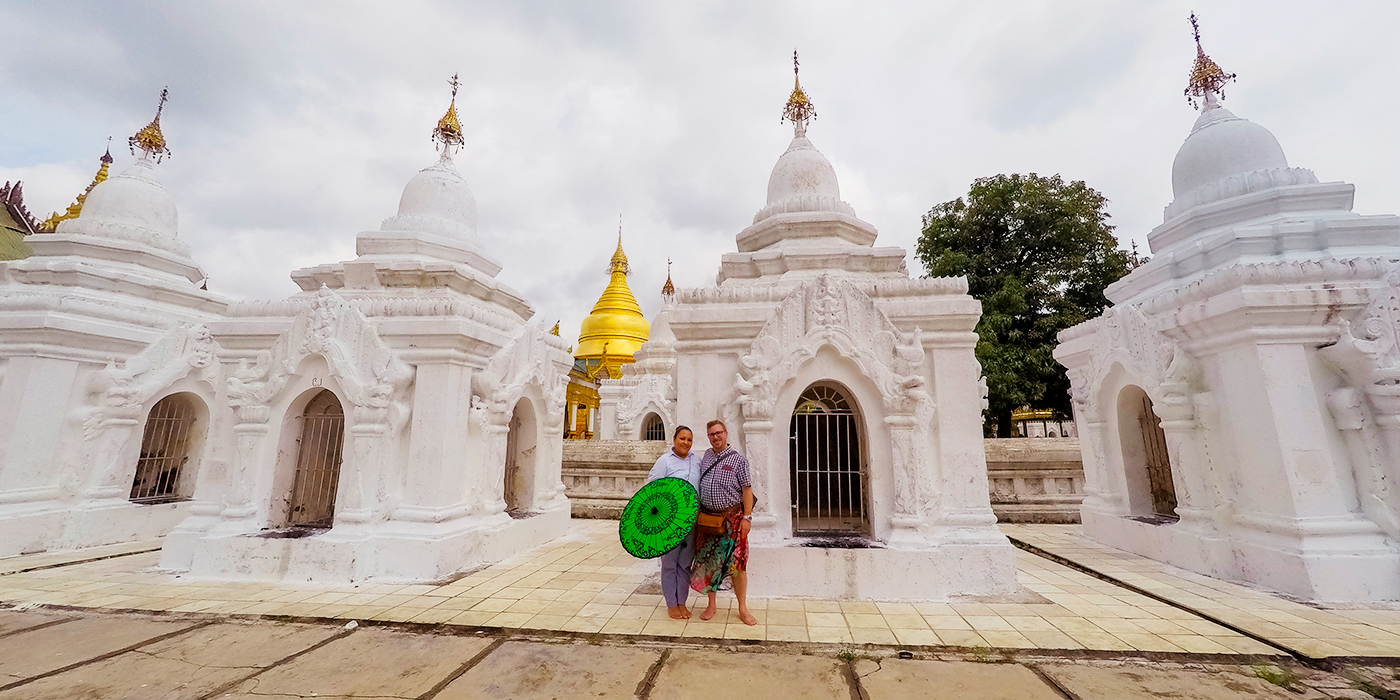 Follow Carla's Instagram for more travel content: @mychickenworld
Read about the other Asian destinations our influencers have traveled here.