India is one of the most well-known countries in the world. From famous architecture to a famous film style, India is beloved around the world. Not to mention it's the home of delicious curry and perhaps the one thing that can unite everyone . . .  yoga. That being said, there's much more to discover about this enchanting country than those staples we all know and love. We spoke with content creator Pati Rose, who recently traveled there. What we discovered was a whole new side of India – one even more exciting than we could ever imagine.
What To Do
When it comes to art, both traditional art and architecture, India is definitely a feast for the eyes. After all, this is the country that's home to the Taj Mahal. Would we expect anything less? In many cases, art and architecture go hand-in-hand, with many buildings featuring beautiful works of art on them. Rajasthan is a perfect example this. Pati shares with us that the forts here are "insanely beautiful" and feature "Moorish inspired artwork on many of the doors and palaces." Several favorites of hers include the Jawahar Circle and the Palace of the Winds.
Jawahar Circle is a garden that sits in the city of Jaipur. Pati says the archways here are covered in art. Take one look at Instagram pictures at this location and you'll see why it's worth the visit. Pati adds that the best way to take in the Palace of the Winds is sitting in a cafe across the street away from the hustle and bustle of the crowds. "I could sit there for hours." Sounds like a great way to relax too.
How To Stay Active
Of course, walking from building to building taking in all the art means you're going to be doing a lot of walking. Because it's easy to let fitness go to the wayside during travel, Pati says she makes sure to incorporate a lot of walking during her trip. Another option from us here at ARTRPRNR is to look into taking a yoga class during your stay in India. Yoga might be popular worldwide, but it actually originated in India. It would definitely be neat to say you did yoga in the place where it comes from.
Where To Meet Other Humans
It's always great to connect with other people while you travel; you just have to know where to look. Pati says guest houses or hostels are great for meeting people. If you're looking to connect with locals specifically, Pati suggests visiting some local cafes, checking out festivals, or taking part in group activities.
Best Places To Eat
Food, glorious food. Okay, you can't come to India and not have Indian food. It's one of the most famous cuisines around the world. Pati's favorite spot for Indian food is Cafe Plus, which is located in Jaisalmer.  "I went there quite a few times and could have stayed there forever!" Good news vegetarians: Pati says that vegetarian options in India are great everywhere, though Cafe Plus definitely has the best around. So, what's the vibe at Cafe Plus? Pati says it has "really fun hippie vibes, with lots of mosaics and comfy cushions." If you're looking to get some photos for Instagram, it's absolutely photo-worthy too. Add to that a really great staff willing to go above and beyond for customers.
Where To Stay
Hotels are always nice, but how about something a little more adventurous and in tune with nature? For Pati, her favorite lodging was camping in the desert right outside of Jaisalmer. Don't worry though, this isn't your average camping trip with just some tiny tents. She went as part of a desert tour and they stayed on army campers. Though she says it was freezing, it was a really cool experience. The great thing is that the business is a local one, so by taking the tour, you're also helping out the locals as opposed to a major corporation. Pati adds that the service was "excellent" and she had "the best guide ever."
Equipment To Use & Editing Software
Just like us, Pati gets that traveling as minimally as possible is crucial, so she makes sure to keep her equipment to the essentials. She uses a Sony A7II, along with a few 4/24-70 lenses. In addition, she brings along a tripod for those sunrise and sunset shots.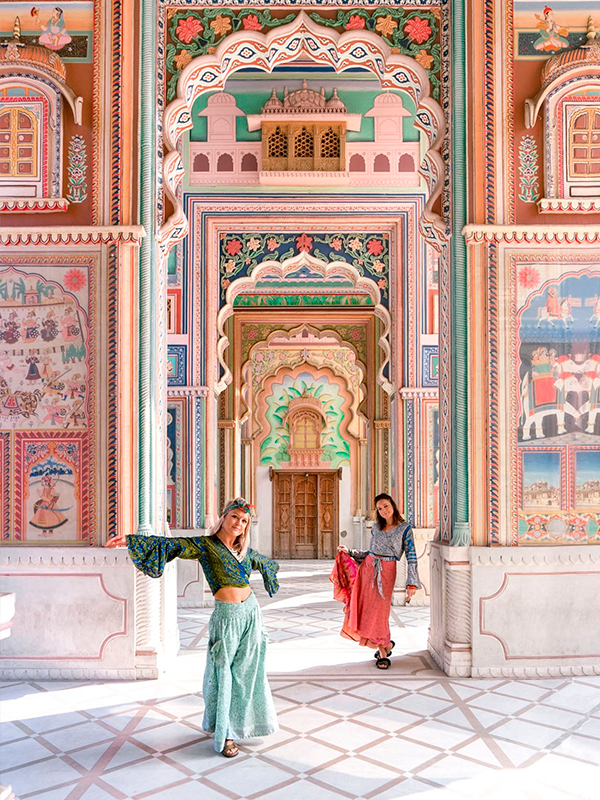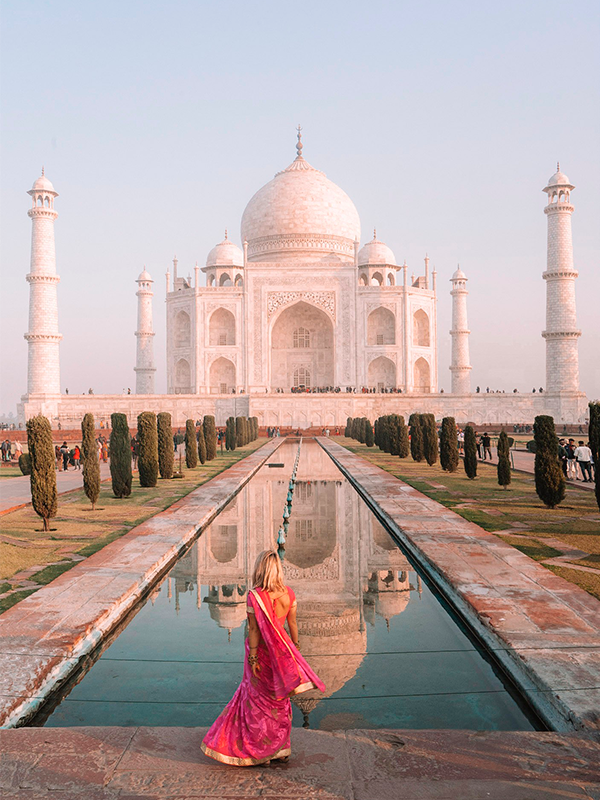 When it comes to editing software, Pati uses Lightroom. She has even created her own set of presets, which she says she'll be releasing, so be sure keep an eye out for those too.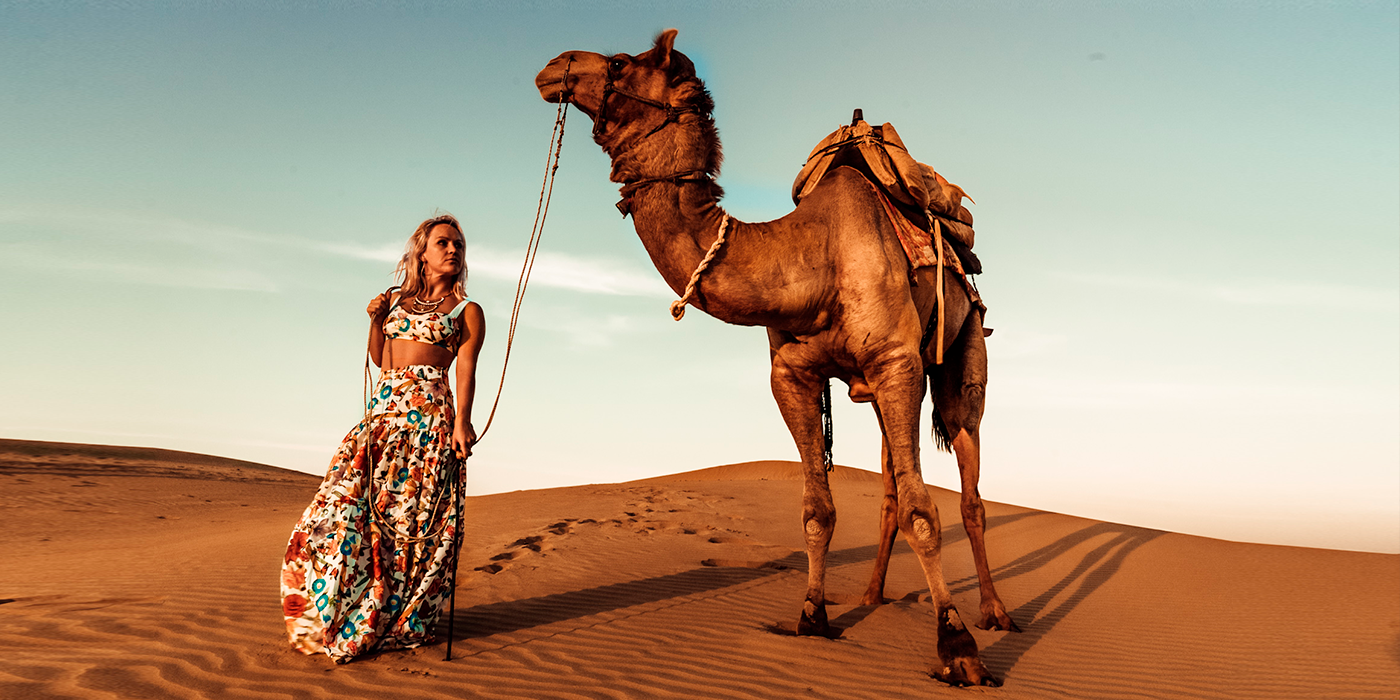 Join Pati's travels around the world and keep in the loop on her upcoming presets by following her on Instagram at @pati.x.rose
---
Planing a trip? How about An Unexpected Luxury Journey Through Lebanon