Social media influencers in Miami are making some exciting moves. This obviously includes Miami content creator, Haydee Sofia Hernandez of @haydeesofi_. This Miami-based influencer is not only conquering the world of social media, she's also breaking into the world of modeling and entertainment. We got the chance to catch up with Haydee to find out more about her and what she has to say about the world of social media.
How long have you been actively creating content?
Since 2016. It's been 3 years.
Where are you originally from?
I am born and raised in Caracas, Venezuela. I moved to Miami on August 16, 2015. Miami has been my new home for almost 4 years now.
Where do you love to take visiting friends?
Definitely South Beach! South Beach represents Miami the best! It has all the fun, culture, amazing views, diversity and a little bit of everything. It's a fun place to party, hang out with family, and there's all kinds of entertainment and things to do to have an amazing and memorable time!
What are some of your favorite local brands/businesses that you worked with?
@EverythingLovely (also known as Cymmone's Boutique), @niunadietamasmiami (healthy food and desserts place) and @paseowynwood (Hispanic theater & micro theater spot in Wynwood)
How can local businesses gain exposure on social media?
My best advice as an influencer would be to observe what's trending around the area/city. See what's popular on the market and try to adapt and create products that people are interested in and have been buying from other brands. Try to show your authenticity. Show why your brand and products are worth it and work with popular influencers that have gained the trust of the masses and have a big impact on them. Keep creating content that is eye-catching, inspiring and attractive. Always add some sort of fun to it, like contests and that kind of stuff. Make people engage with your page/brand.
Tell us your biggest challenge as a content creator
Constantly evaluating ways that I can keep my online presence. Searching for new ways to inspire and motivate people, while trying to come up with eye-catching content that will make people want to keep up with my journey and to bring value to them as well. "Pleasing the crowd is hard, but when something comes from your heart, it will be noticed."
How can content creators better engage with their audience?
Being genuine is the most important thing for me. Actually engaging with the public, asking questions about their interests or what they want to see – that kind of stuff. Also, observing what type of images and content from your page are the ones that are doing the best and keep creating similar ones. Stay inspired by other people that are in your same niche/industry and create new ideas from there.
Who has been your biggest inspiration?
Honestly, my parents and my family. They have done everything possible to help me create a bright future, pursue my career, goals, and education. Waking up every day knowing that they brought me to the U.S. for that reason is more than enough to fuel up my days, inspire me and motivate me to keep going, and to keep pursuing what I want and what I'm here for. My parents are also role models for me. Regardless of all the tough times, they've been through, they pursued their education at university. Both of them got their Bachelor's degree and achieved what they wanted in life, so now it's my turn to achieve my goals and keep the same positive attitude towards it.
Now tell us your strongest skills
Communicating with the masses and trying to share a message. Getting people to understand and feel deep messages and topics. Understanding people as well. I love listening to the public and encourage advice and motivation.
What book are you currently reading?
Rich Dad Poor Dad by Robert Kiyosaki. One of my top favorites so far that I'm almost finished reading. I recommend it 100% if you want to achieve financial freedom and want to dig deeper into creating a business mindset.
What equipment do you use?
My iPhone 8 Plus camera, tripod, and sunlight when I take pictures of myself. But I always look forward to collaborating with different talented photographers all around.
Top 5 apps:
Instagram

Snapchat

Airbrush

Lightroom

PicsArt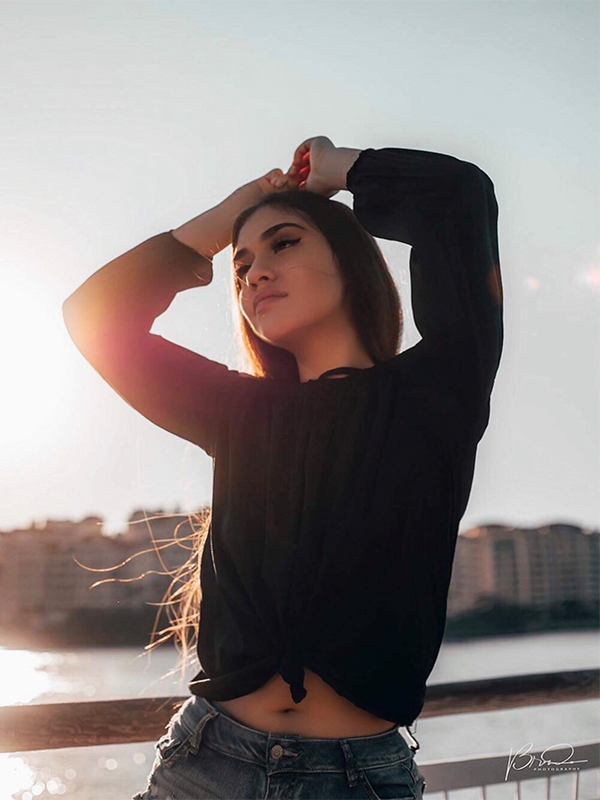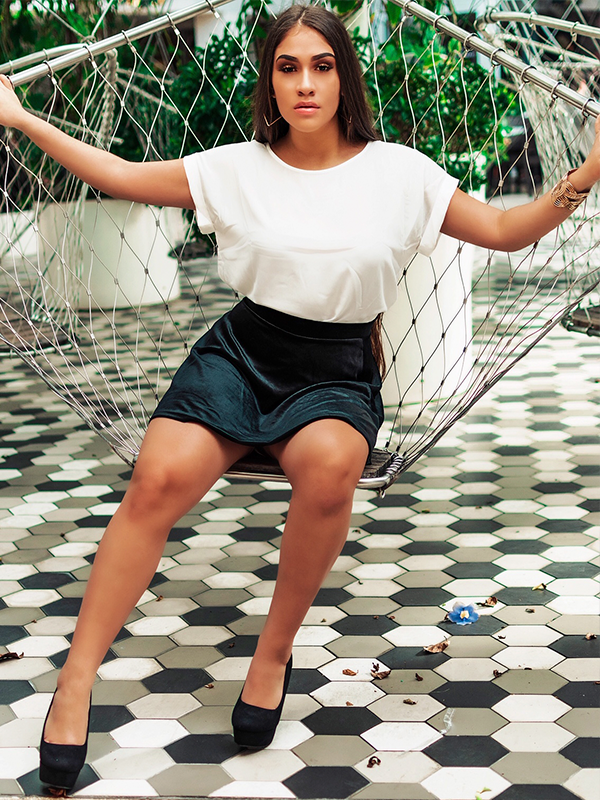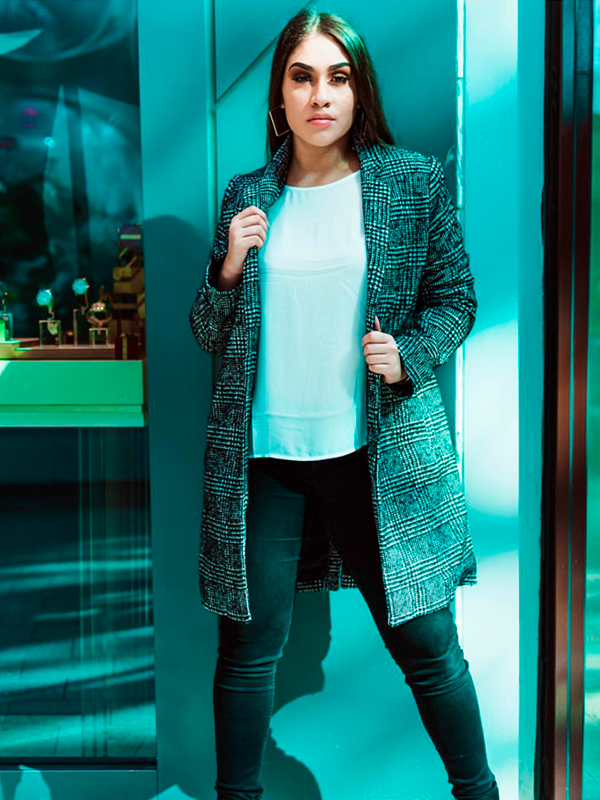 Anything you're currently working on you'd like to share?
In March, I was signed to the modeling agency Grace Talent Management LA. I will definitely be working a lot more and will keep coming up with way more interesting content along the way! I will be active in both modeling and acting, so stay tuned to see the work that I'm more than excited to show!
You can also follow Haydee's journey on her Facebook page and Instagram account: @haydeesofii