After searching high and low for inspiration, I've compiled a list of the 8 BEST outfits that will bring out your inner fashionista this holiday season. Whether you're going to a friends house for some holiday festivities, or Christmas dinner with the family, these looks will be sure to ring in the holiday spirit!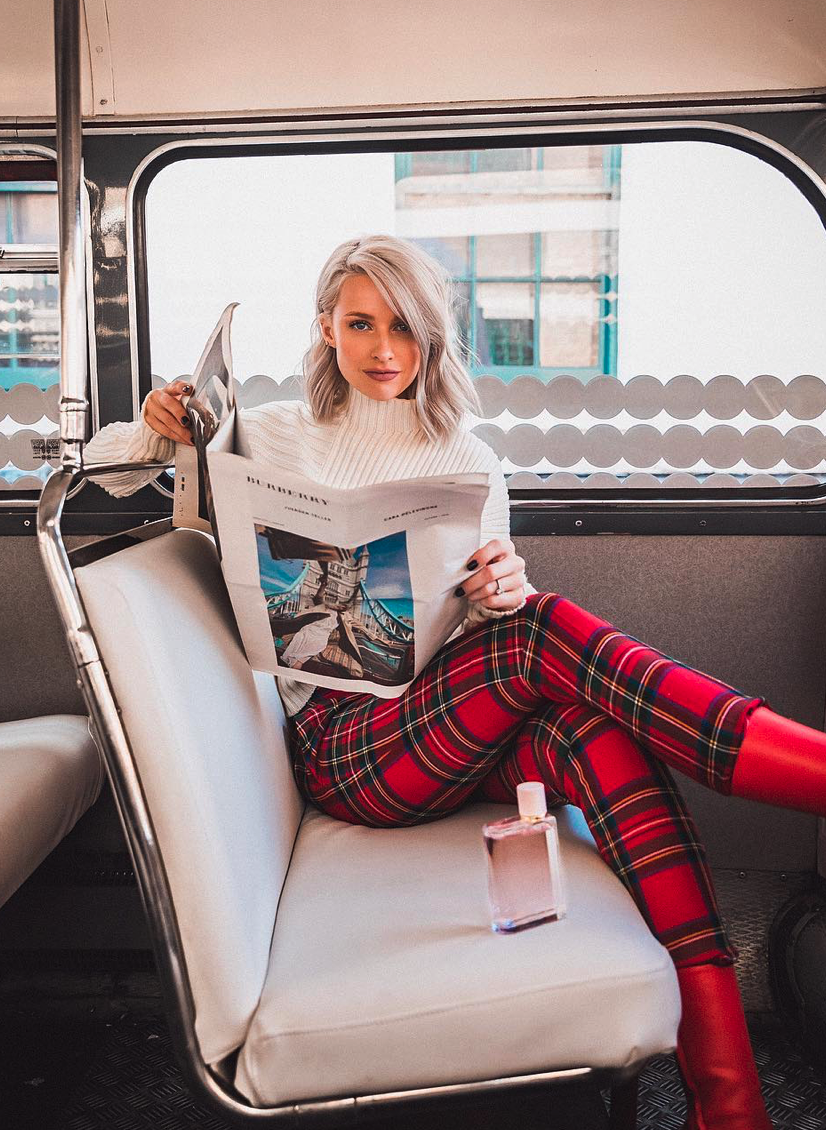 First, let's take a look at a traditional holiday pattern: red tartan. Not to be confused with plaid, tartan has been a part of the Scottish culture for centuries. Historically, the print was woven out of wool and made into kilts. Today, you can mostly find it livening up your fave pjs, but @inthefrow shows us one of the most chic ways to bring this pattern back into style. Just like Victoria, you can pair it with a classic white turtleneck sweater and add some booties or stilettos down below! In this, there is no denying you will be fashionably comfortable.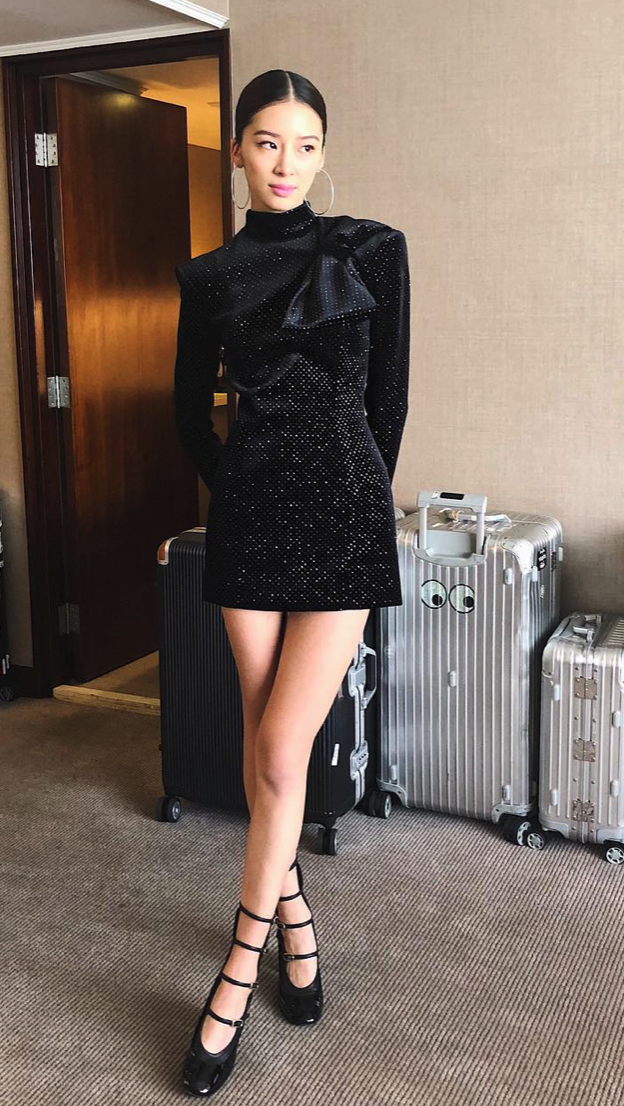 The next outfit you should put on your wish list this year is a tale as old as time: the Little Black Dress. Coco Chanel has made the LBD a mainstay for decades sice she introduced it in the 1920s. As a matter of fact, this dress has seen more trends than any other piece of clothing in fashion history! For the holidays, we're looking to @ireneisgood for our LBD inspiration. If you're going to wear one, wear one with some sparkle to match the holiday spirit. Add simple heels, and a white clutch for contrast; and you'll be carolling the night away!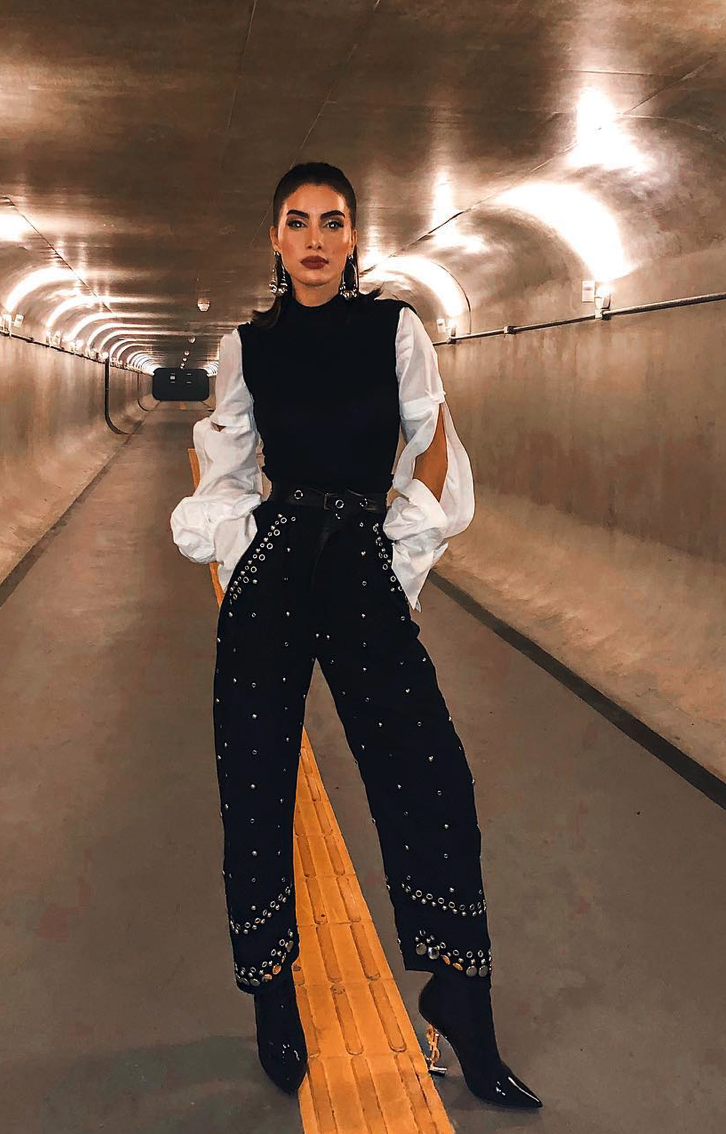 I am absolutely in love with this outfit by @camilacoelho. I'd call this a party outfit with a touch of couture. Everyone loves a statement sleeve; and if it's a party, why not go all out? The pants give off an edgy feel but are subtle enough to wear anywhere this season. The whole outfit is perfect for a night out on the town or watching the ball drop at the neighbor's. In my opinion, you can never go wrong with a pair of YSL heels; but I understand if some are hesitant. If you think you'll need your feet for more than an hour, pair this look with a more reliable pump or kitten heel. Don't worry, you'll still look ultra-chic.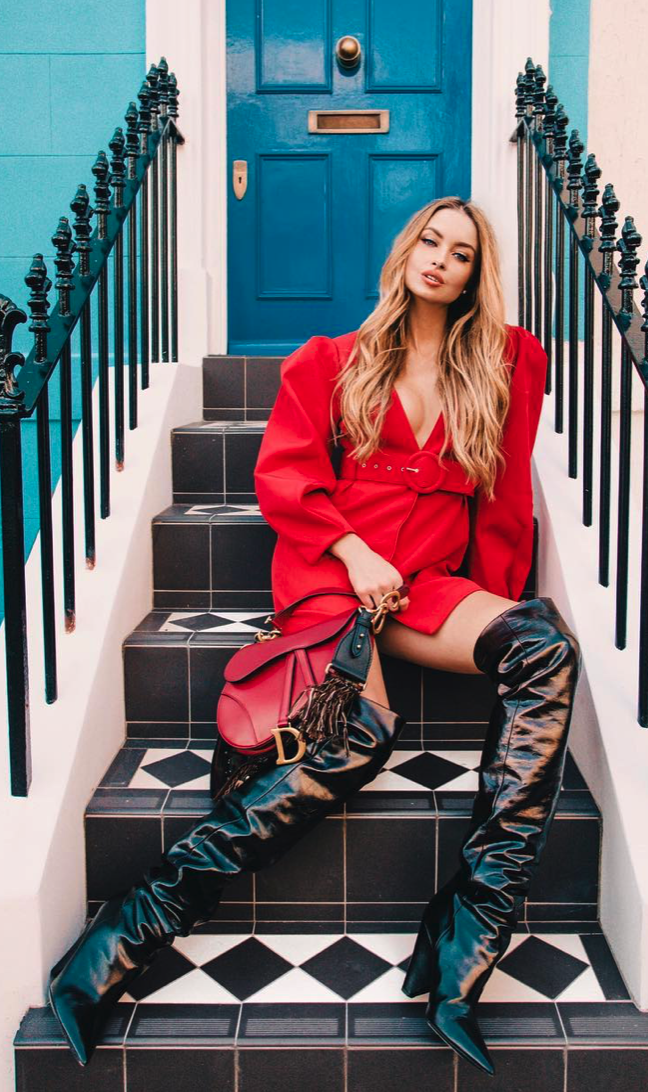 Um, it's the holidays, so of course you didn't think I would forget a red dress. @emmamiller is giving all the holiday vibes with this short red dress. This is another great outfit for going out to dinner and drinks on those extra days off. The knee-high boots will keep your legs warm during your marathon sprint from the bar to your Uber, but if knee-high stilettos aren't your thing, slip on those nude tights for the same toasty effect. In case you do go with an easier shoe, make it simple, and grab your stand-by black clutch to pull the look together.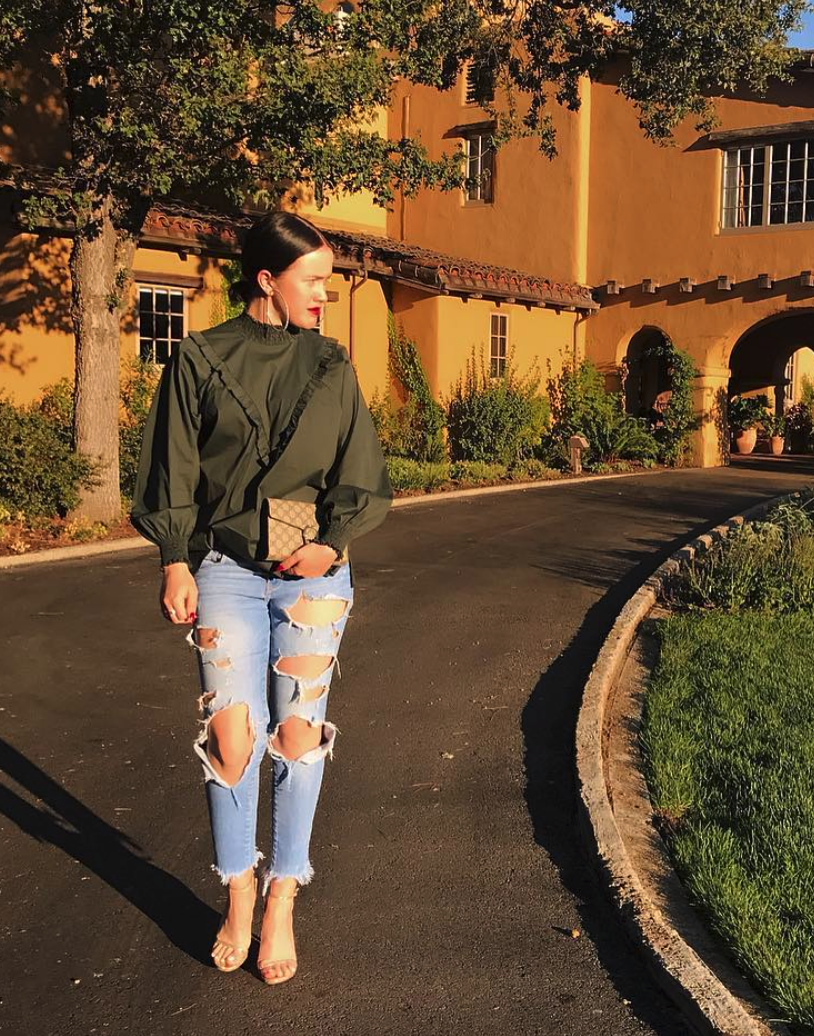 Sometimes you don't want to wear a tight mini dress and just want to throw on a pair of jeans. But how do you dress up a pair of jeans for the holidays? Well, my good friend @paulettelyon has a pretty good idea. All you need to do is wear a pair of ripped jeans (a not-so-torn-up pair is great, too) and a beautiful green top to keep in theme. This outfit can be worn to either to a chill evening with some close friends or to the annual family dinner. Pair the whole thing with some strappy heels and you're good to go!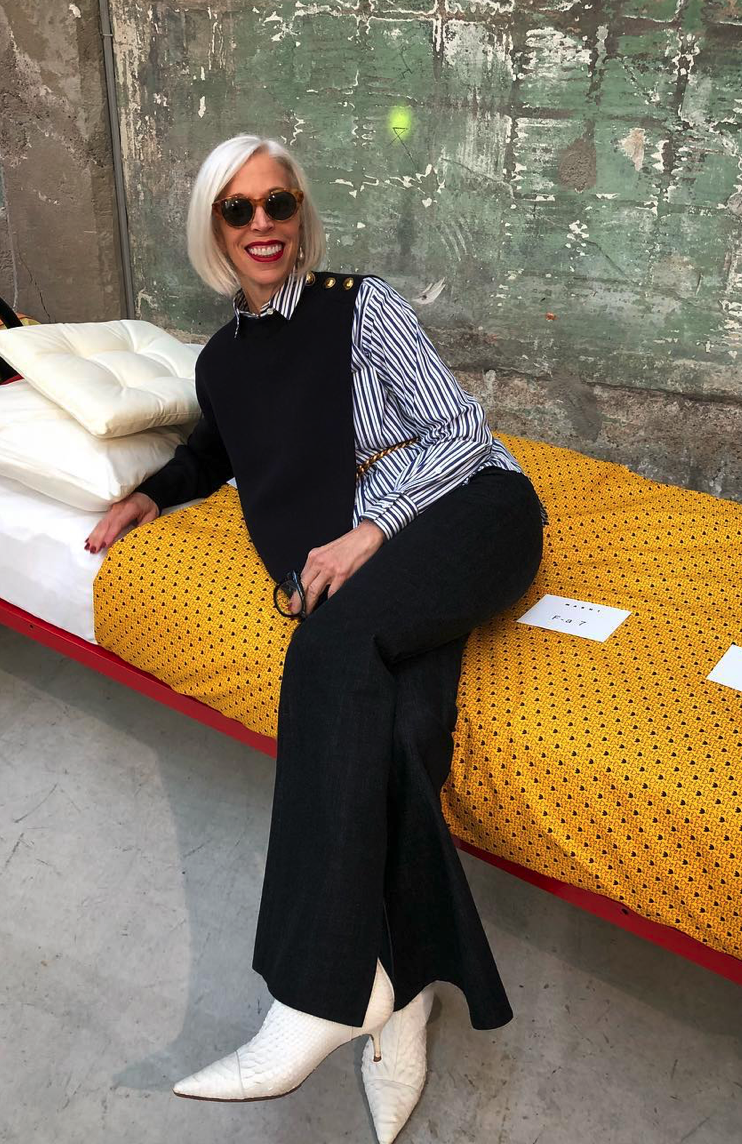 An icon in her own right, @lindaatbg brings the world an easy stunner for the holiday season: a button-down! For those of us who like to keep their palette simple, this one is for you. Button downs that are half sweater like Linda dons might not be too common in the department store, but a regular blouse would do just fine. And bring a long a cozy sweater for all those outdoor activities, too! If you're feeling super creative, sex the look up a bit by making your own half-sweater (maybe use that one Grandma is probably wrapping right now).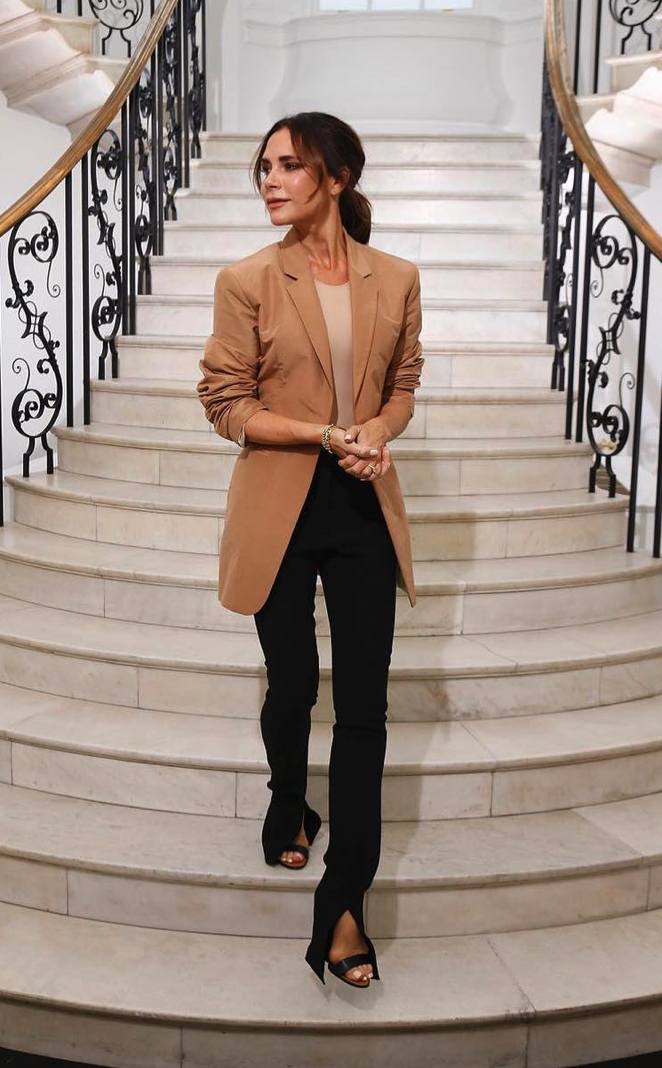 Next, I chose an outfit from someone who has been spicing up lives since the '90s. Yes, pun intended. And yes, I'm talking about Mrs. Beckham herself. @victoriabeckham A true minimalist icon, she is giving inspiration to those who don't like to wear the red and green but don't necessarily want to wear all black either. Since it's winter in a quarter of the country, a quality knit turtleneck is a great substitute for her nude t-shirt. For a jacket, throw on a trench coat with heels or booties and you're done. Simple right?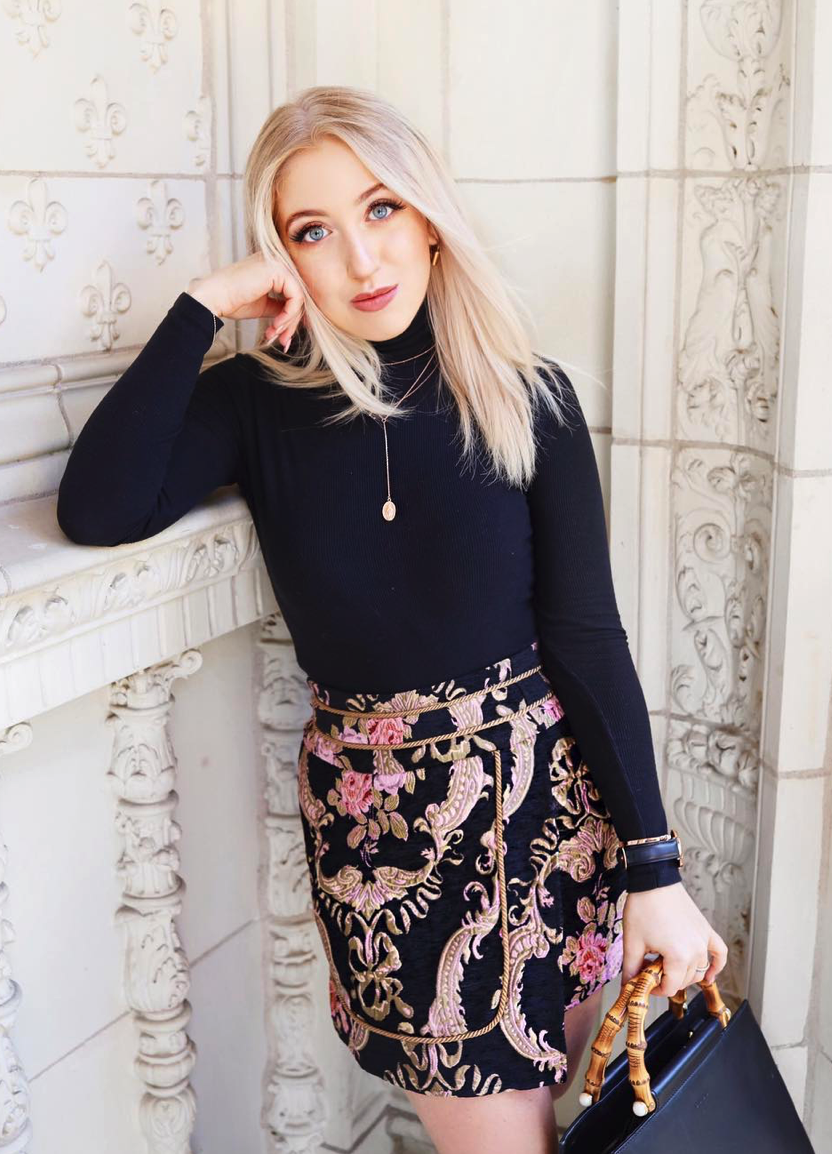 Lilia of @lilylikecom rounds out my influencer style guide with an embroidered skirt. The simple pattern resembles something you would see on French tapestry (in a good way) without way overdoing it. I just love this piece. Although I love her turtleneck, oversized sweaters are totally a thing right now; and that would go great with this skirt as well. I recommend putting a nice chain strap crossbody with this look and some patent leather booties.
Any of these outfits will make you feel like Elsa herself this holiday season. Whether you're headed for a cozy outdoor fire pit or slicing turkey for the family, you'll definitely find something here to connect with. Now going in the holiday cheer!