Ever since I was a kid my dream was to visit Egypt at least once in my life. My mom noticed my obsession and always bought me whatever book I wanted on the land and culture. I have not yet had my chance to visit but Sophie Pearce has and I totally lived through her experience on this one!
Any good art to see or things we must do?
"I think that Egypt is full of art, but not as we know it" Sophie explains. "Egypt is full of history wherever you look and the temples tell so many tales through the Hieroglyphic carvings on the walls." Egyptian society is one of the oldest in the world and has given the modern world it's building blocks. Still, to this day, science and archeologists can't figure out how they built these structures with now modern technology. One of these marvels if the Luxor at Karnak Temple. This temple has 134 columns that each house their own inscriptions.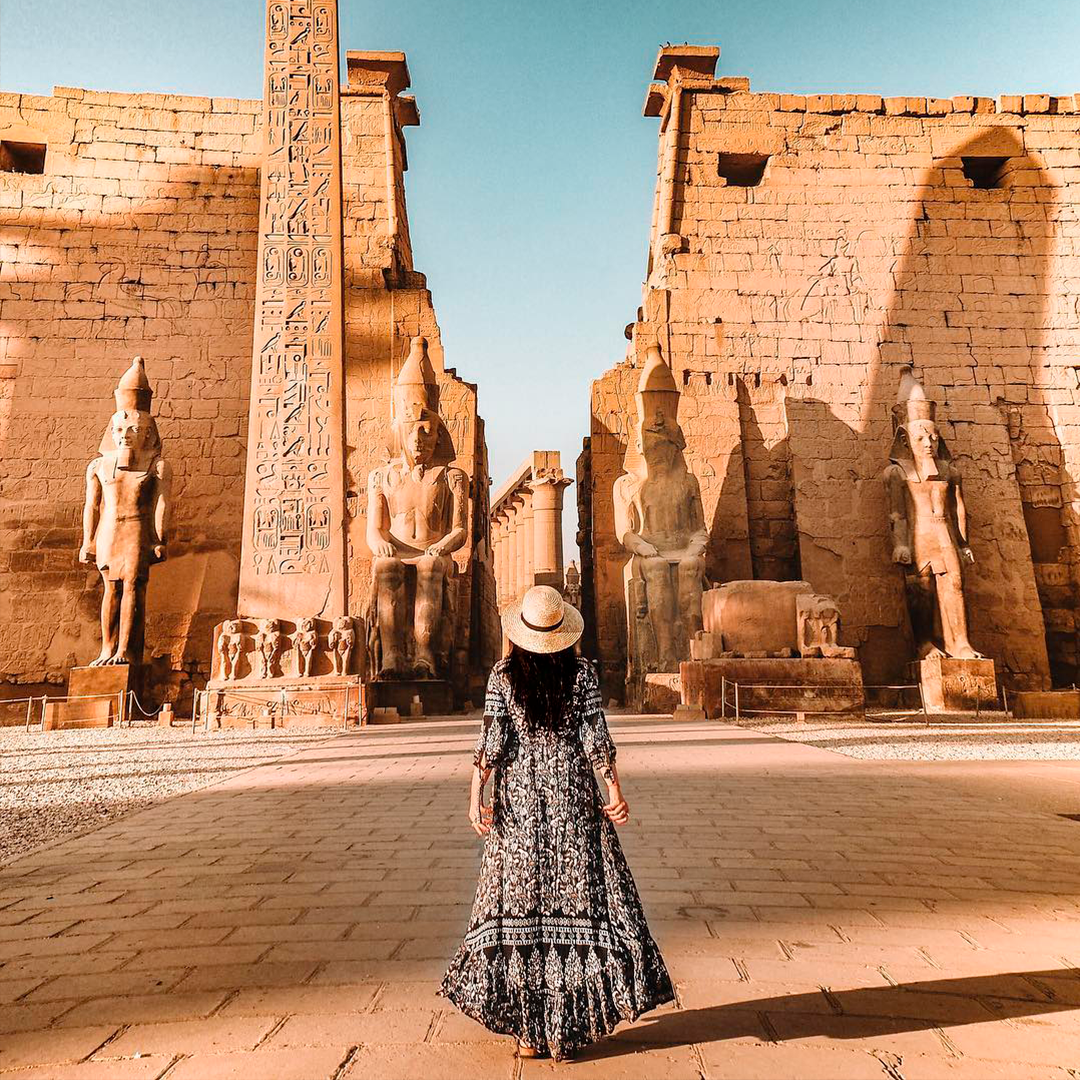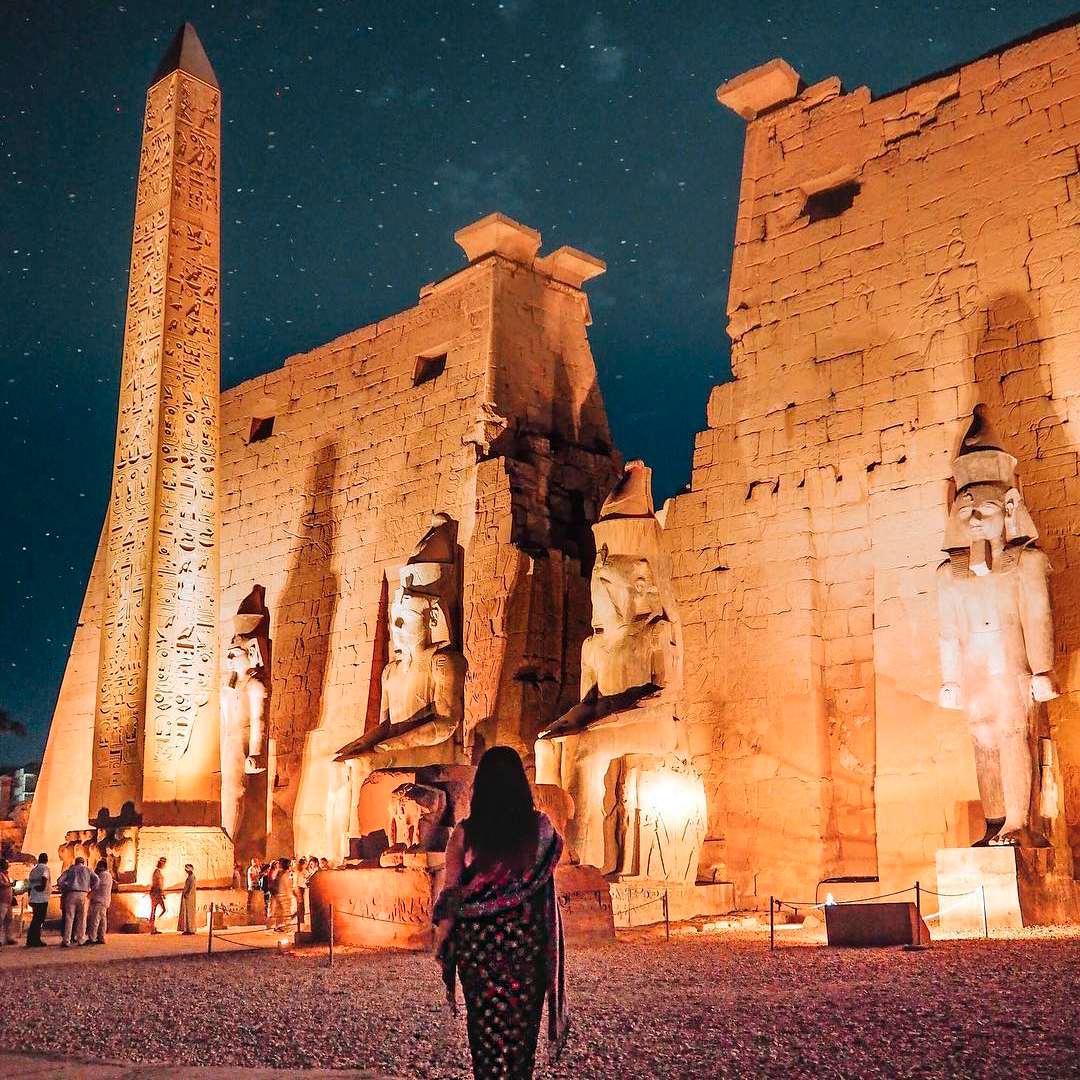 Another site to visit is Abu Simbel, which is a short drive from Aswan. Did you think Sophie would forget the greatest of them all? The Great Temple of Ramses II has for massive statues that are carved right into the side of a cliff. They were built in 1265 BC and are still in pristine condition to this day.
Other common visits include the Temple of Philae located on the Nile River, the Valley of the Kings, and the Great Pyramids. All of which have survived thousands of years of extreme weather conditions and human advancement.
 
Did you spot any good architecture or street art?
Sophie said that her favorite architecture were the mosques. "I've always been a fan of Islamic architecture and the domes and spires of the mosques here were so beautiful" she explains. The outside is just as extraordinary as the inside. Mosque lamps shine bright and light up the entirety of the structure.
There was some street art but it was mainly in Alexandria. Sophie found murals everywhere and noticed that some of them were even made from recycled shells from the beaches. Talk about innovation!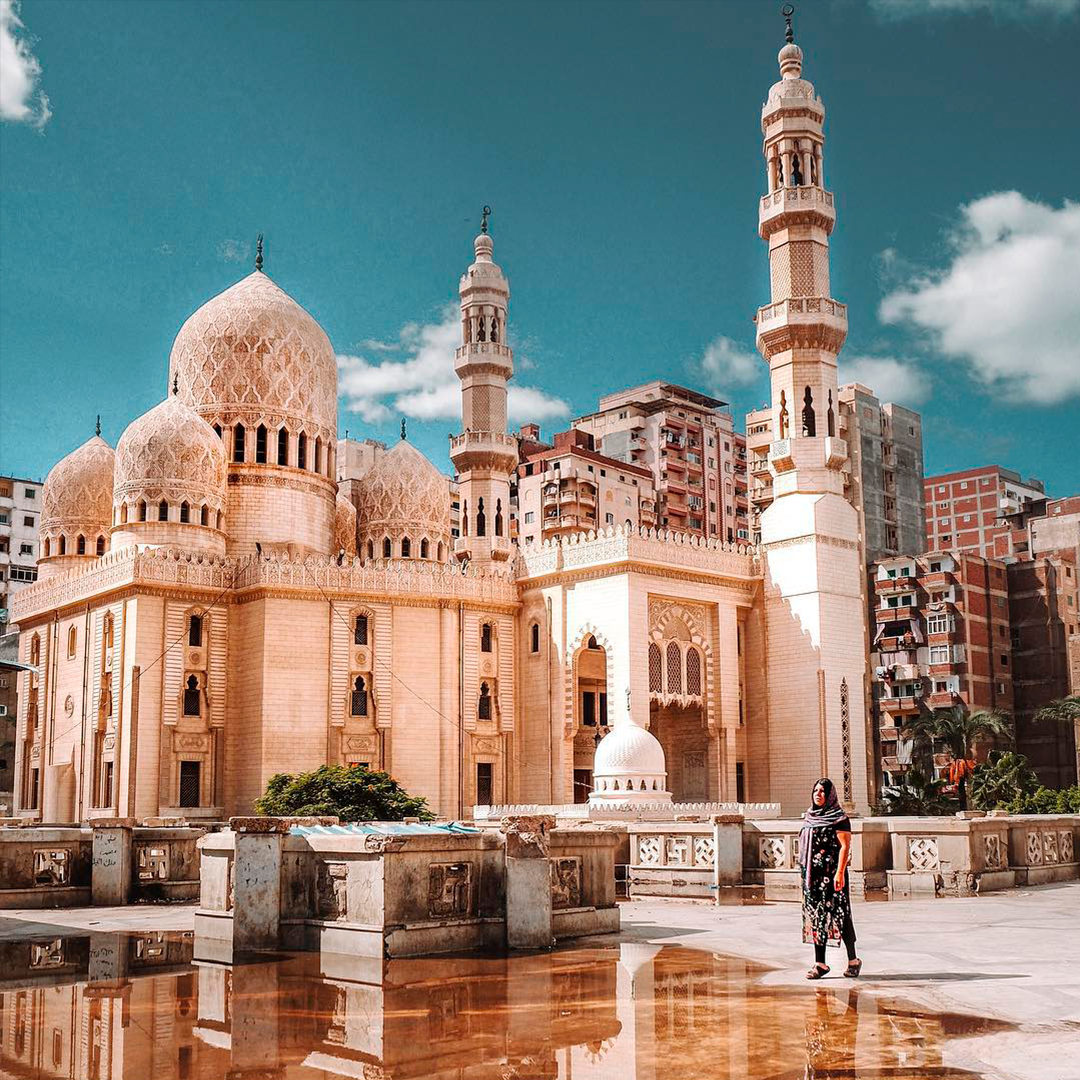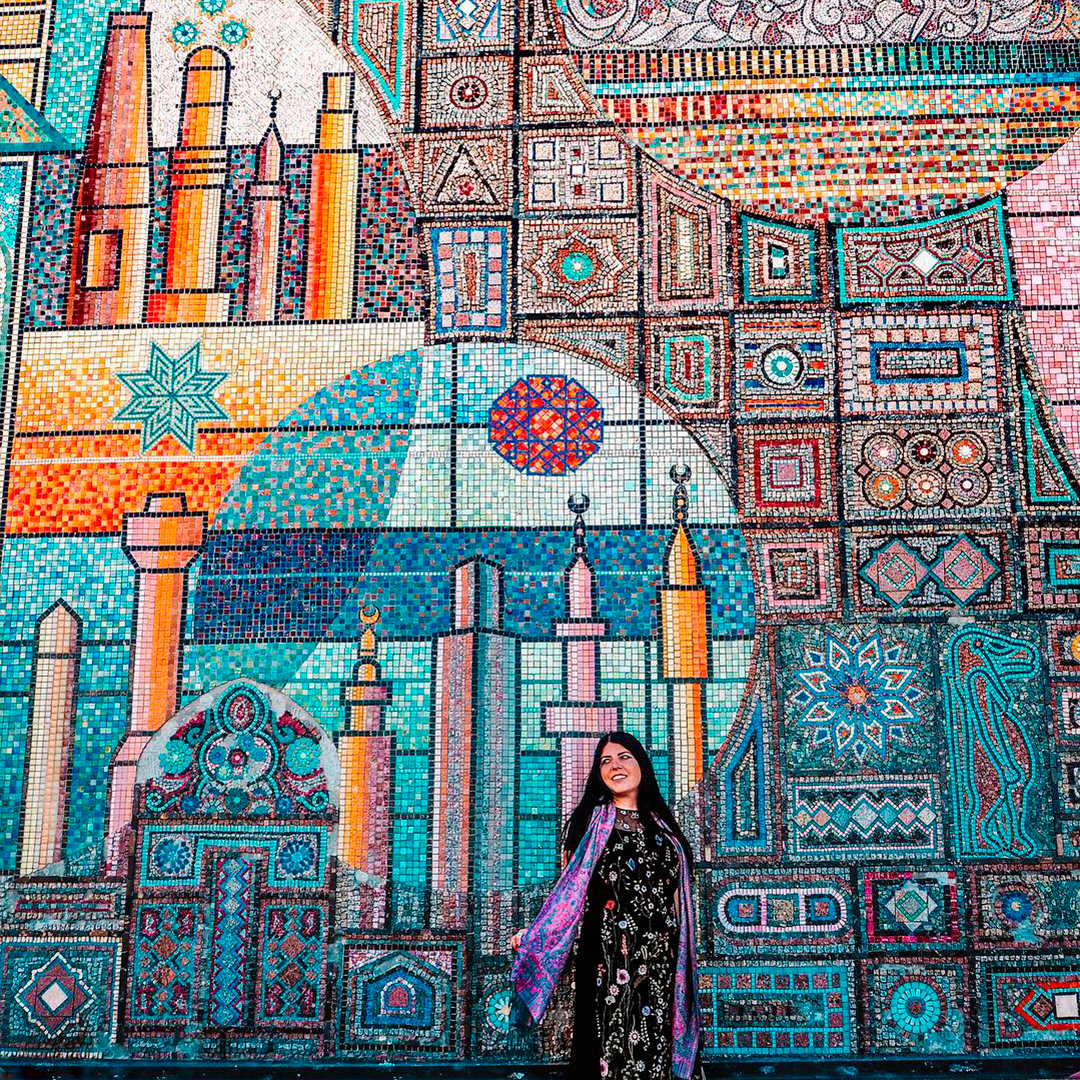 Best way to stay active?
Temple hopping will be your main source of fitness here. When visiting, Sophie said walking everywhere will take a lot out of you because of the intense climate. She added that some high-end hotels and cruise ships will have gyms included for their travelers.
Where's the best place to meet some cool people?
You will meet most people on your group tours, Sophie tells us. There are plenty of people you will meet going from place to place. Egypt is different from other travel destinations you may have visited. The country as a whole is not party-centric so there's not a lot of going out and partying.
  
What was your favorite place to eat?
Sophie said the best meal she had was at Sofra at the Luxor. The restaurant is family owned and takes you on a journey through traditional Egyptian flavors and ingredients. Everything here is organic and homemade, so it's healthy in that sense. Traditional dishes include a lot of meat, rice, and yogurts. The cooks are like artisans and create these outstanding flavor combinations you would never think to try.
Sophie describes the atmosphere as, "relaxed with traditional music," she recommends going for dinner to get a table on their upstairs terrace. The owners made a genuine connection with Sophie and the other patrons, bringing them complimentary bread and other starters. You have to finish your meal with some traditional mint tea, be careful it's a little sweet.
  
Favorite place to stay?
Sophie's favorite place to stay in Egypt is the Sofitel Old Cataract in Aswan. The hotel was built in 1899 and has a long heritage behind it. One notable celebrity is Agatha Christie, who just happened to write her novel Death on the Nile at this exact hotel.
The service here was "out of this world" and the restaurant, 1902 was "a feast for the sense." Sophie had her meal cooked for her right at her table by the chef. her last comment, "I'll never forget it for the rest of my life."
For more of Sophie's travelers, visit thirdeyetraveller.com and her Instagram.