As a social media professional, I've certainly heard of the pop-up museums springing into reality around hubs like New York and Miami (Museum of Ice Cream, Egg Museum, Candytopia… the list goes on). But RAW POP UP / LAB was something completely different. It was, as they say, a multisensory experience.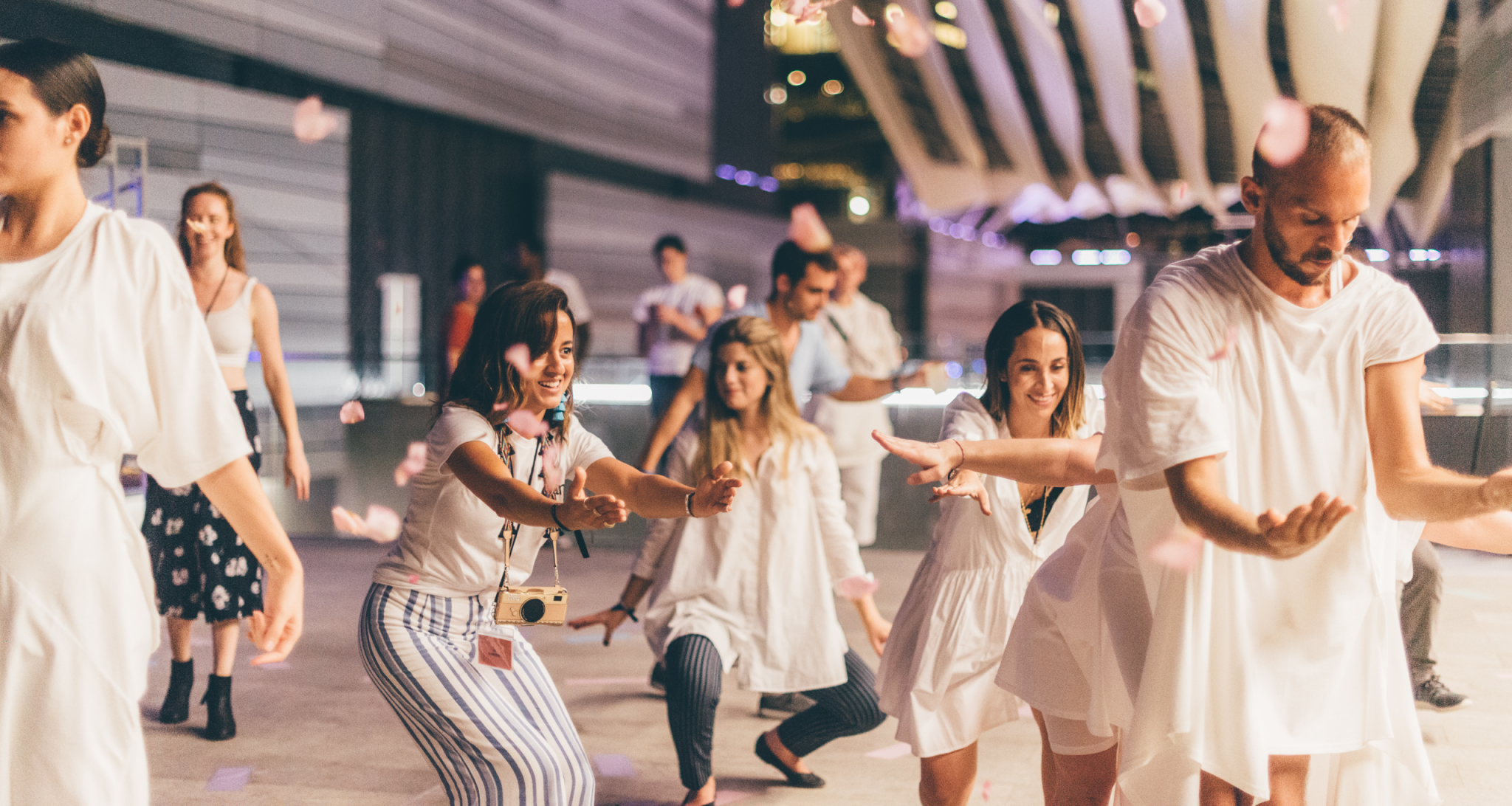 RAW POP UP is known for pioneering the Interactive Art Movement, and it shows in the (sometimes musical, sometimes climbable, all times touchable) art that was curated by Tam Gryn and created with architect Sharit B. Kassab for this season's event, hosted September 27th – 30th in downtown Miami at the Brickell City Centre. The theme? Infrastructure, which is extremely appropriate considering the amount of cranes that currently dot Miami's skyline.
Walking in to the event was an experience in and of itself, thanks to Jeanne Canto's installation of hanging metallic party streamers situated at the only entrance to the experience. I was delightfully tangled in hanging confetti, and it was so cool.
All around me there was scaffolding and raw building materials (1,400 pieces, according to the event's measurements), and people interacting with the multisensory installations.
Here's a few of the pieces that were on display at the RAW POP UP / LAB a couple weeks ago: