With so many foodie accounts on Instagram, it can be hard to distinguish yourself from the pack. Despite that fact, local content creator Rachel Samson of @stickaforkinme has done just that. Rachel has been able to make a name for herself in just 2 years through a vision, hard work, and determination.
How long have you been actively creating content?
I just passed my two-year mark! It feels so much longer. I'm one of those people who takes pictures of her food since flip phones were in style but only set my page in motion two years ago.
Where are you originally from and how long have you called Miami your home?
I've lived in a number of major cities. . . I grew up in the Chicago area, spent my college years in Boston, lived in NYC/NJ for a decade before finally hitting Miami three years ago.
Since you lived in a lot of big cities, what is one thing you learned from each one?
I learned different life lessons in every city. I'm proud of my Mid-Western upbringing and think it shaped me into the person I am today.
My college years in Boston allowed me to gain independence before spending a decade in NYC and New Jersey. I really connect with the people in the Northeast and I don't think there's any question I'll hold the memories from those years near and dear to me for the rest of my life.
My latest adventure in Miami has taught me to slow down, appreciate myself, get creative and take in all the natural beauty of this amazing city.
Where, in Miami, is your favorite place to take visiting friends?
I have a pretty standard set of spots to visit when my friends come into town. We usually hit Wynwood for a bite and then head over to the Wharf for some happy hour drinks and the sunset or the same for a Sunday Funday. 
What are some of your favorite local brands/businesses that you worked with?
I love partnering with B Bistro, Zola Bakes, Fleming's, Tasty Beach, and Wharf obviously. Also, any other local businesses whose management I've met through this business and gotten a chance to really dig in behind the scenes.
How can local businesses gain more exposure on social media?
Something simple like a rotating monthly special really piques the interest of a local content creator and gets us in the door to try the latest and greatest. I'm thrilled when I can be amongst the first to feature a new item and share with my followers. Building a relationship between blogger and business is huge and beneficial to both as our businesses flourish.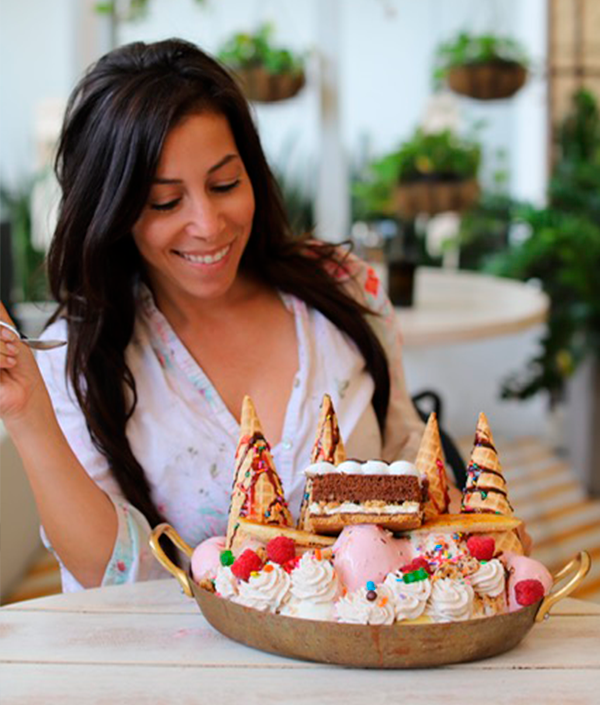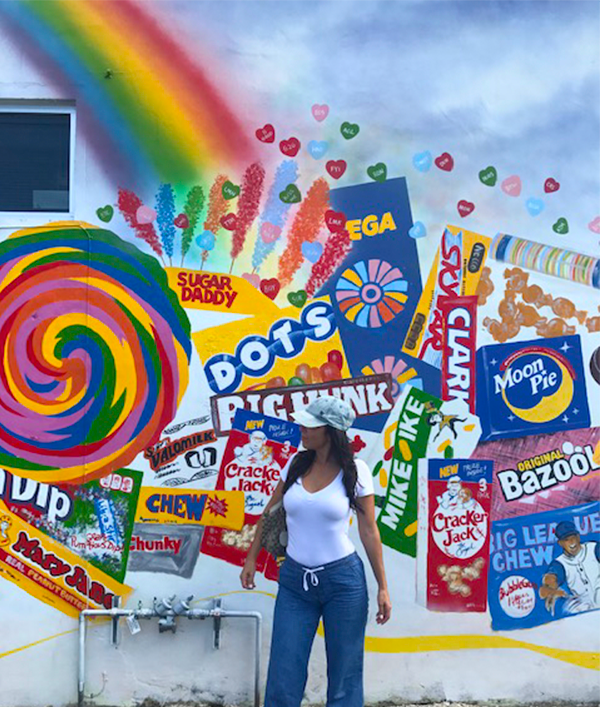 Tell us your biggest challenge as a local content creator
My biggest challenge as a local content creator is to balance things I "have" to post vs things that will do best on my page. Not every post will be a home run but I never want people to get bored! I do a lot of research on where I can find new and exciting things to highlight on my page and then spend hours shooting, editing and posting. Sometimes it can get overwhelming with communication coming from so many different angles but I believe if I keep working hard at this I will continue to meet my goals. 
How can local content creators better engage with their audience?
The personal touch. I myself get this and when I do it makes all the difference. Those who respond to DMs, comments and really keep us engaged as followers will keep me looking forward to each new post. Put aside ten minutes a day to reply to everything you possibly can! 
Who is your biggest inspiration?
I've taken inspiration from a number of food and travel bloggers I've come across on this journey. I've learned a lot from those who have been in the game for years such as local content creator @thenaughtyfork and @cheatdayeats. Accounts who I followed long before I began my page and am honored to now call my close friends. I've learned so much from @mrscotteddy who has helped me explore new opportunities and taught me how to always be real with my followers.
Tell us your strongest skill?
I think my creative eye is my strongest skill. Anyone can seek out good food but it's a matter of photographing from the right angles, catching the right lighting, making edits and curating an enticing feed that makes my page stand apart, or so I hope! I've added a lot of my own personality to the feed and love showing people more than just what I eat, but what it is I do and see and experience on a day to day basis.
Why a food blog? Where does your passion for food come from?
I'm pretty sure I've been a foodie since before foodies were a thing. I'll look through old albums and find these horrible grainy pictures of weird foods from like 15 years ago. If only I knew back then what I know now! My parents laugh at me because I was the kid who refused to eat anything besides mac n' cheese and hot dogs. Now I basically eat anything and everything.
It's a blend of passion for food, photography and an outlet to share my creativity with others that helped to ignite that passion and to develop @stickaforkinme.
How do you keep a balanced life between food and well-being?
I work hard on my fitness. It's important to me to keep that balance between eating what I want and looking/feeling my best. I have more energy when I stay on top of my workout routines. I do a lot of spin and hot yoga, and I try to walk as much as I can. Miami isn't really a walking around city and people tend to think I'm nuts when I tell them I walked from Brickell to Wynwood for a meeting or lunch. But I'm all about it and am grateful for the flexibility in my day to get those extra steps in.
What book are you currently reading?
I'm not. But I'm happy to take suggestions! Feel free to send over those DMs with what I should read next. I had a strong literary background growing up and I miss that part of my life sometimes as I coast through this digital world . . . 
What equipment do you use?
I primarily shoot on iPhone 7. I try and stick to 100% natural lighting and shoot only during the day. That's not always possible so I'll usually have 1-2 light giving trinkets in my bag at all times. I've recently started to shoot with a Canon but I don't know what I'm doing yet. So I tend to get frustrated quickly and return to the safety of my iPhone. 
Top 5 Apps
Snapseed

Facetune
Inshot
Dropbox
And of course, good ol' Instagram for final or quick edits
Do you have any regrets in life? If you had the chance, would you go back and do anything differently?
There are many times in my life when I probably should've turned right but I made a sharp left. Despite that, I think I've learned a lesson or two from each roadblock I hit. I work hard and often expect that things will fall into place because of it. Sometimes it's frustrating when success doesn't come as fast as I'd hope but looking back I stand behind my past decisions and am happy with where I am at this point.
Anything you're currently working on?
My goal for this year includes building a website. I need to attack this just as soon as I figure out what direction to go. Looking forward to being able to share on another platform! 
To keep up with this local content creator 's delicious foodie adventure follow Rachel's Instagram: @stickaforkinme
As always, if you want to find another awesome local content creator, click here.